Emotional photographs from inside an NHS hospital
Photographer Lewis Khan offers an unflinching look inside the British healthcare system.
"I guess for some people it's a strange thing to have a memento of," says Lewis Khan, recounting the mixed reception his 2015 photo series Our NHS received from its subjects early on. Initially undertaken as part of an 18-month residency with CW+ -- the charity arm of London's Chelsea & Westminster hospital -- the project was subsequently exhibited across the city as part of the British Journal of Photography's Portrait of Britain showcase in 2017. Three years later, as Lewis prepares to release a book of the images, now under the name Theatre, the landscape captured is significantly more visible.
An intimate and affecting window into the British healthcare system, Lewis's photographs focus on the universal human qualities of strength and fragility, observing bloodied instruments and patients on operating tables, medical professionals in fresh blue scrubs and the subtle details of sobering hospital rooms. Captured with sensitivity and respect, the images acknowledge the human side of campaign slogans employed in recent general elections, foregrounding the reality of people who, since the outbreak of coronavirus, have become omnipresent: championed by rainbows and immortalised across headlines.
Originally intended to launch this spring -- with an accompanying party and physical props --Theatre, produced in collaboration with London publisher Lost Light Recordings, is available for preorder now with a follow-up event loosely planned for the autumn. Speaking about its timely arrival, Lewis reflects on the project's origins, marrying the personal with the political, and donating all preorder profits to the NHS.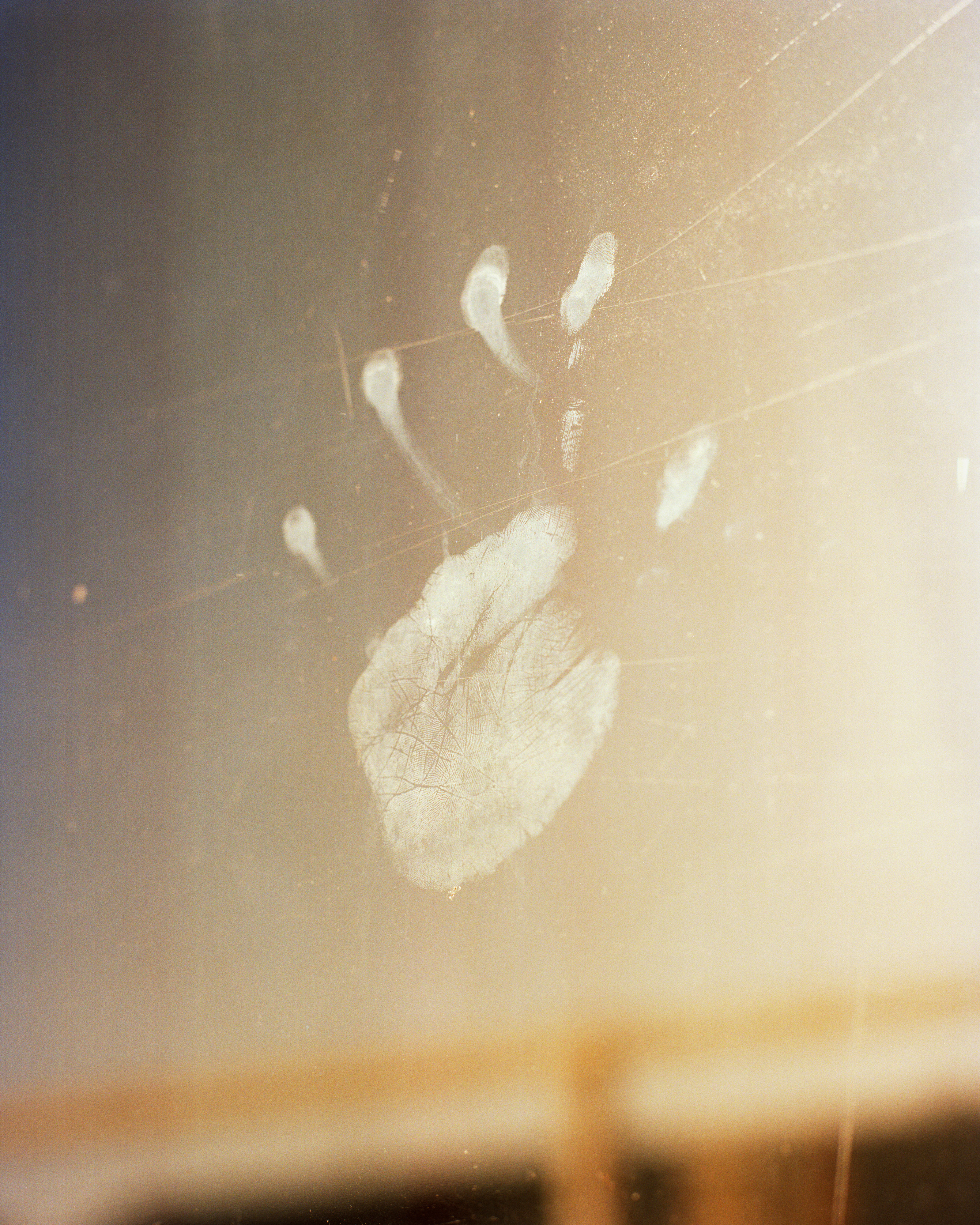 How did the Theatre come about?
In 2015, I was invited by the arts charity CW+ to undertake an artist residency at the Chelsea and Westminster Hospital. I had previously worked on a commission for them taking portraits of people local to the area that were then exhibited in the hospital; on the back of this they invited me to make work about the hospital itself. The brief was very open: time and access for something self-initiated. I set about to create a body of work that would be a voice against the privatisation of the NHS. As relevant then as now, this felt like an important subject, and one close to my heart. As the project went on, this overtly political focus became context to the project, whilst what emerged was a much more universal study of human strength and fragility.
What was your understanding of the NHS prior to the project?
I think everyone has their personal stories of experiencing the NHS, and from big to small I think they really stick with you. I had pneumonia when I was a child and was rushed to hospital. I was at an age where I didn't know how serious it all was, but I remember my mum being so thankful that the hospital and the NHS were there. That's stuck with me. It's crazy to think in another system a mother could ring an ambulance because her child's not breathing, and if she can't pay it won't turn up.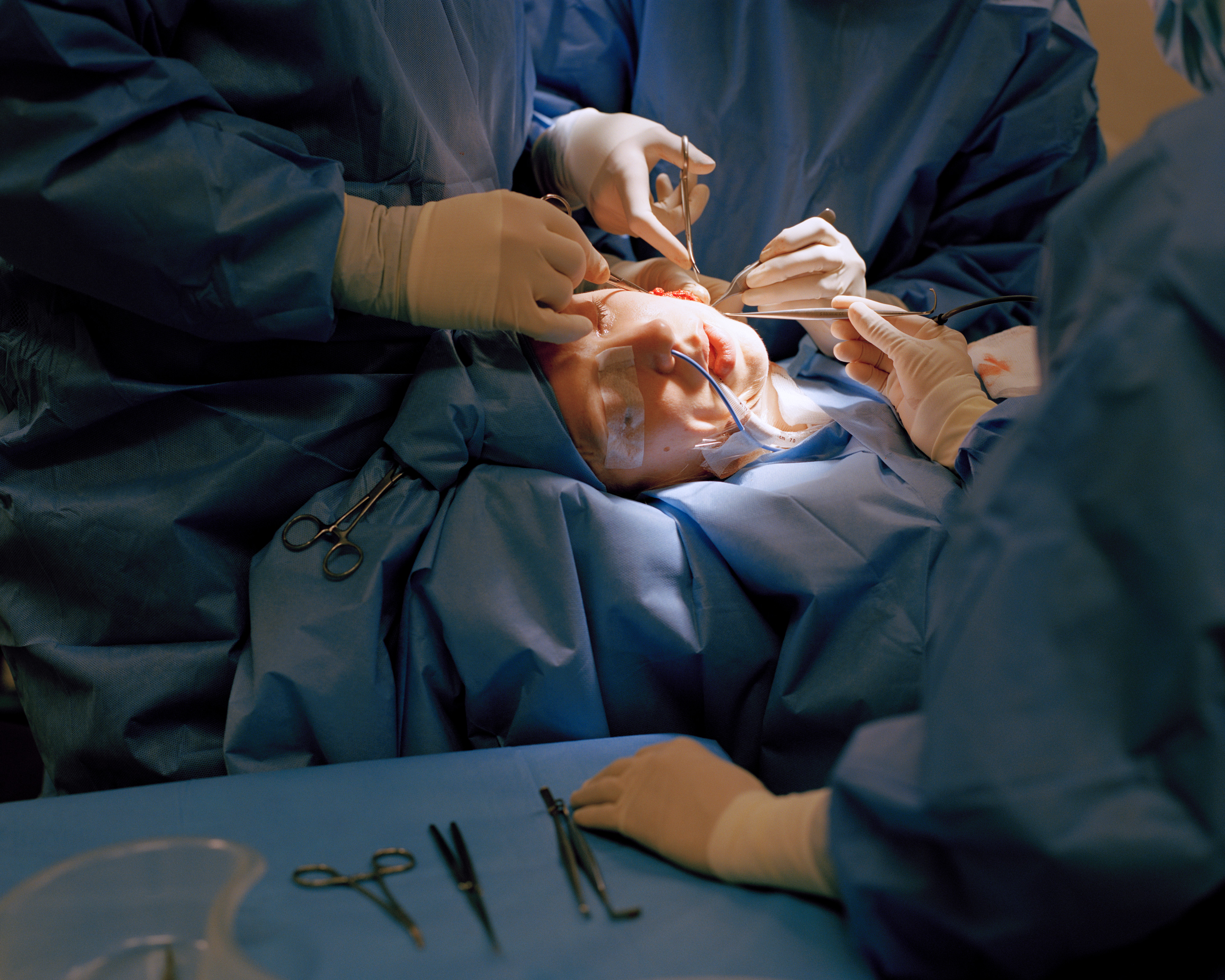 How did the project alter your thoughts regarding the healthcare system?
Seeing it all up close, it struck me how psychologically as well as physically strenuous the jobs being carried out by the medical professionals are, and how potentially affecting the roles can be on them. I was able to see past titles and hierarchies and just see a person. That was important.
What was your process, in terms of integrating yourself?
I would generally be partnered up with a member of staff in a particular department, and shadow them before bringing a camera to the hospital. Sometimes that shadowing process would be for a long time, sometimes not, but it was about assimilating myself to the environment -- trying to understand the ebbs and flows both physically and emotionally. Only when it felt right would I start bringing my camera along, and bit by bit start making photos. I took time for reflection; getting the film processed was a good natural pause, looking over that, coming back to it, thinking about what to do next.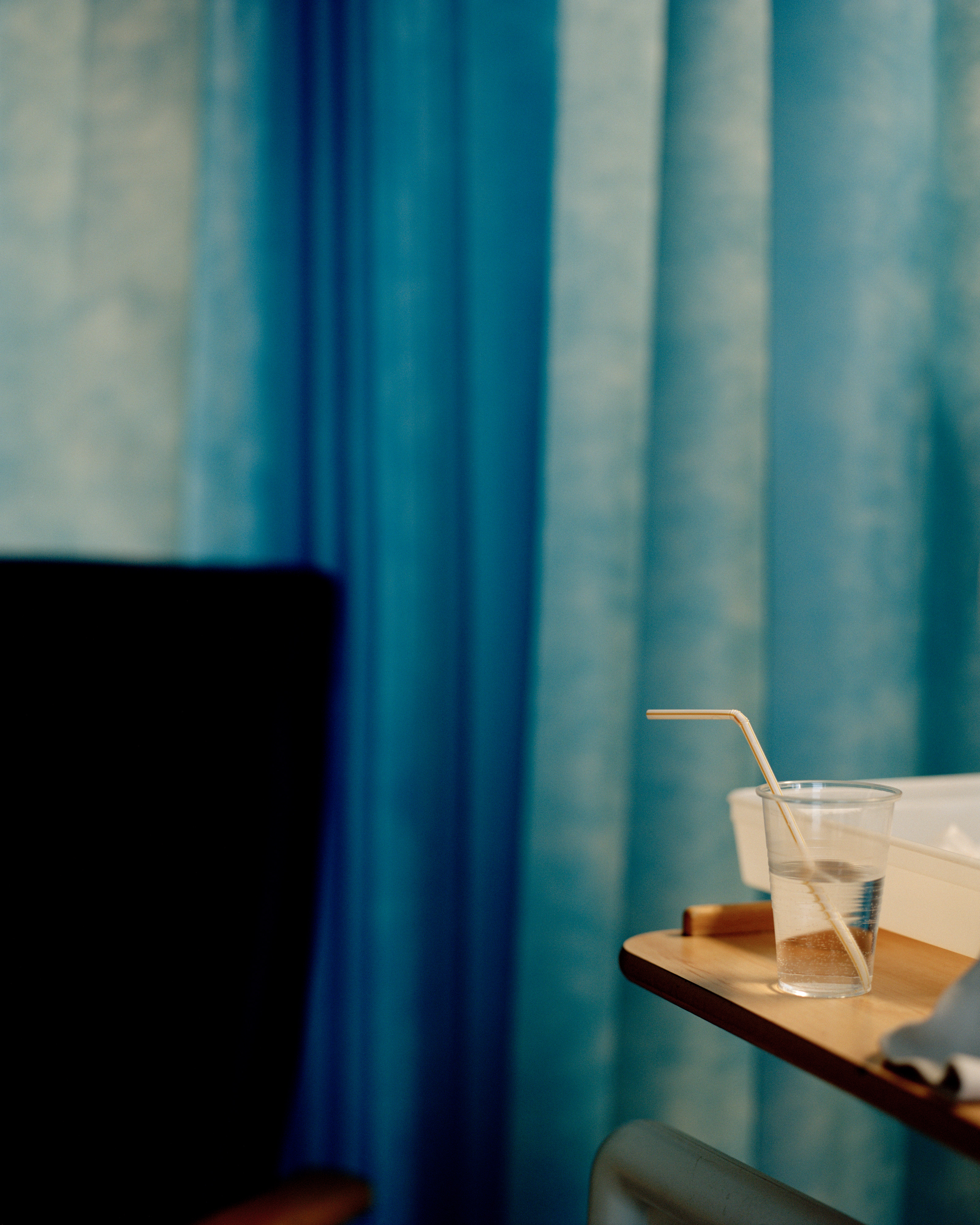 And your biggest challenges?
Figuring out what I was trying to say and how I wanted to say it... how to digest such a complex and sensitive environment. The key really was time: prolonged experience within the hospital coupled with periods of reflection allowed me to filter what I was looking for and what I was getting at. Also, just the emotional weight of that environment.
How did your subjects react to the camera?
Very positively, people definitely put their trust in me. I think that came from spending a lot of time observing prior to taking any photos. I felt that only once I was comfortable would I be able to approach people and make them feel comfortable enough to have their photo taken. I was sensitive about reading situations and making decisions about who to approach, and when.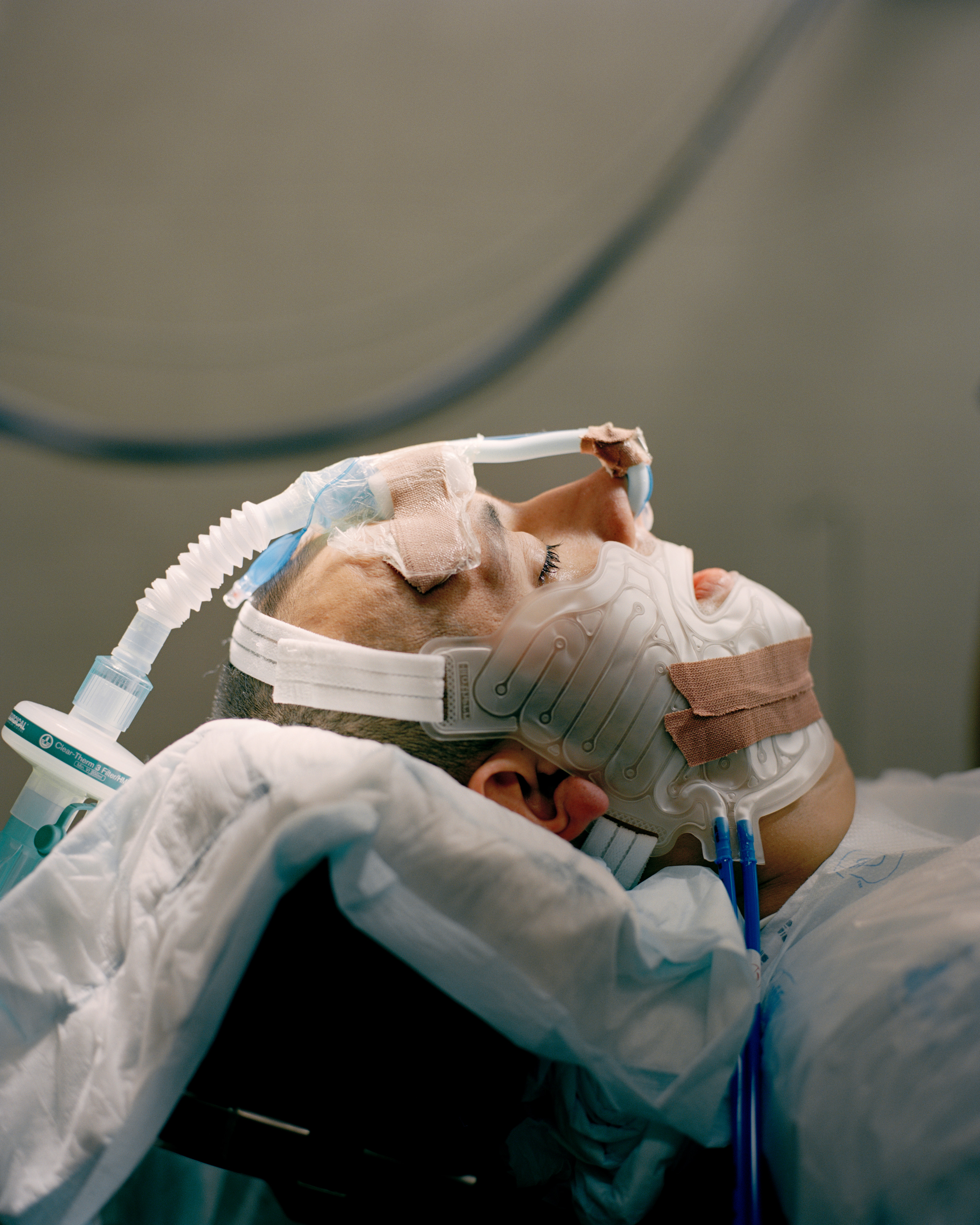 Obviously a lot has changed since you first embarked on the project, with regards to the NHS and COVID-19. Has this changed how you view the images at all?
I'm not sure if my relationship to the images has changed, the issues that first motivated me have been ongoing the whole time: government underfunding of the service, driving it into the ground to allow private companies to swoop in. That's not new. But what COVID has done more widely is put into sharp focus how much we need and rely on the NHS, and how mistreated it's been by the government. If there's any silver-lining, it's that hopefully people won't stand for this anymore.
Can you tell me about the book -- a physical release was always your intention right?
Yeah, I first discussed the idea with Lee Elkins from The Lost Light Recordings in 2017. For me, this work is less about individual images and more about a collection. There are lots of quieter images that maybe wouldn't work big on a wall or be in the five that get submitted for a competition, but are important images reflective of my approach to shooting in the hospital. The book format allows for this collective viewing and for all of the images to have the right rhythm and impact.
And you've just announced pre-orders with 100% of profits going to the NHS.
It's been the plan for a year now to release the book this May, but with COVID we had to postpone all that. Then we thought why not just launch as we had planned -- it's a timely celebration of the NHS. The donation felt only right, and it's nice that this book can be something that gives back.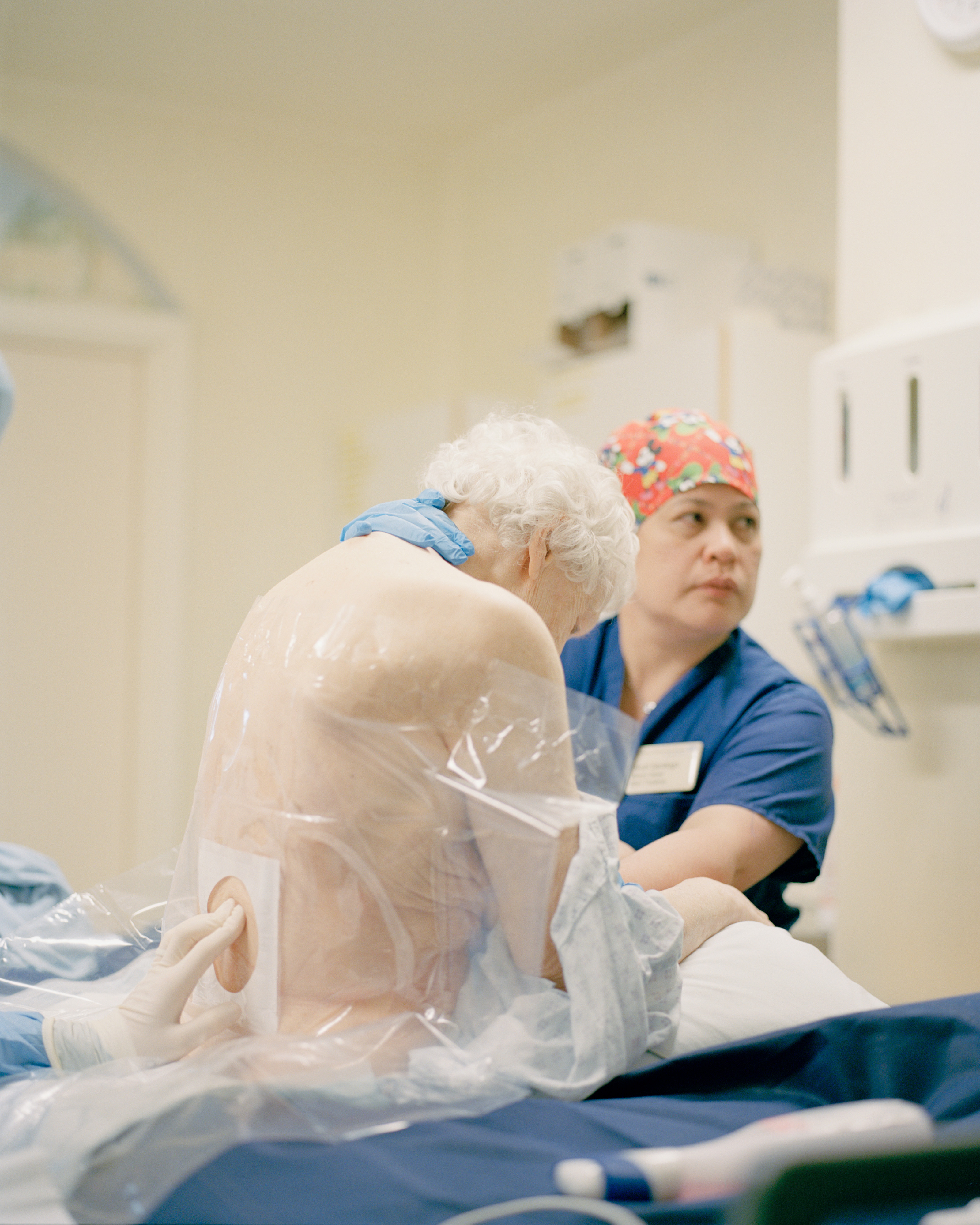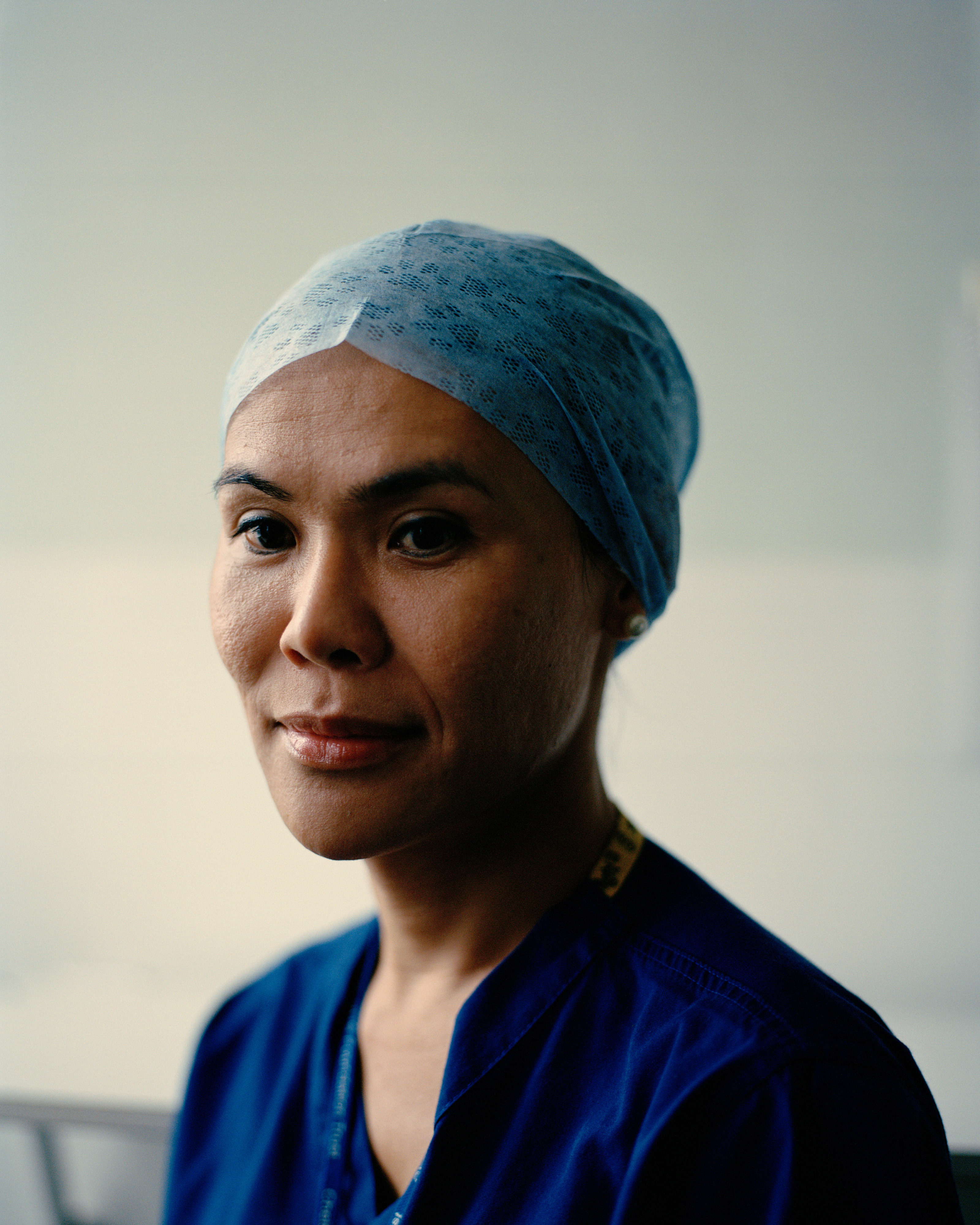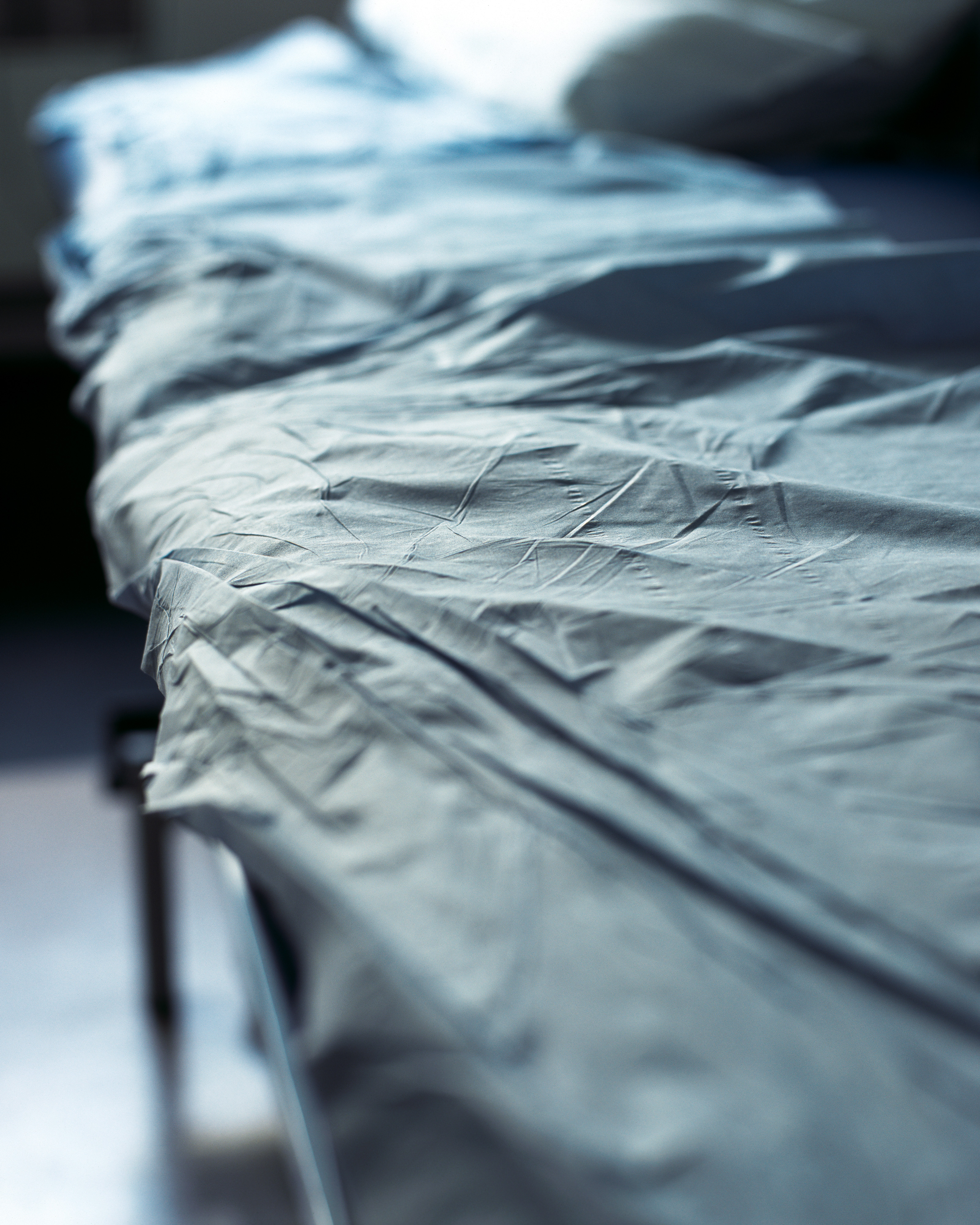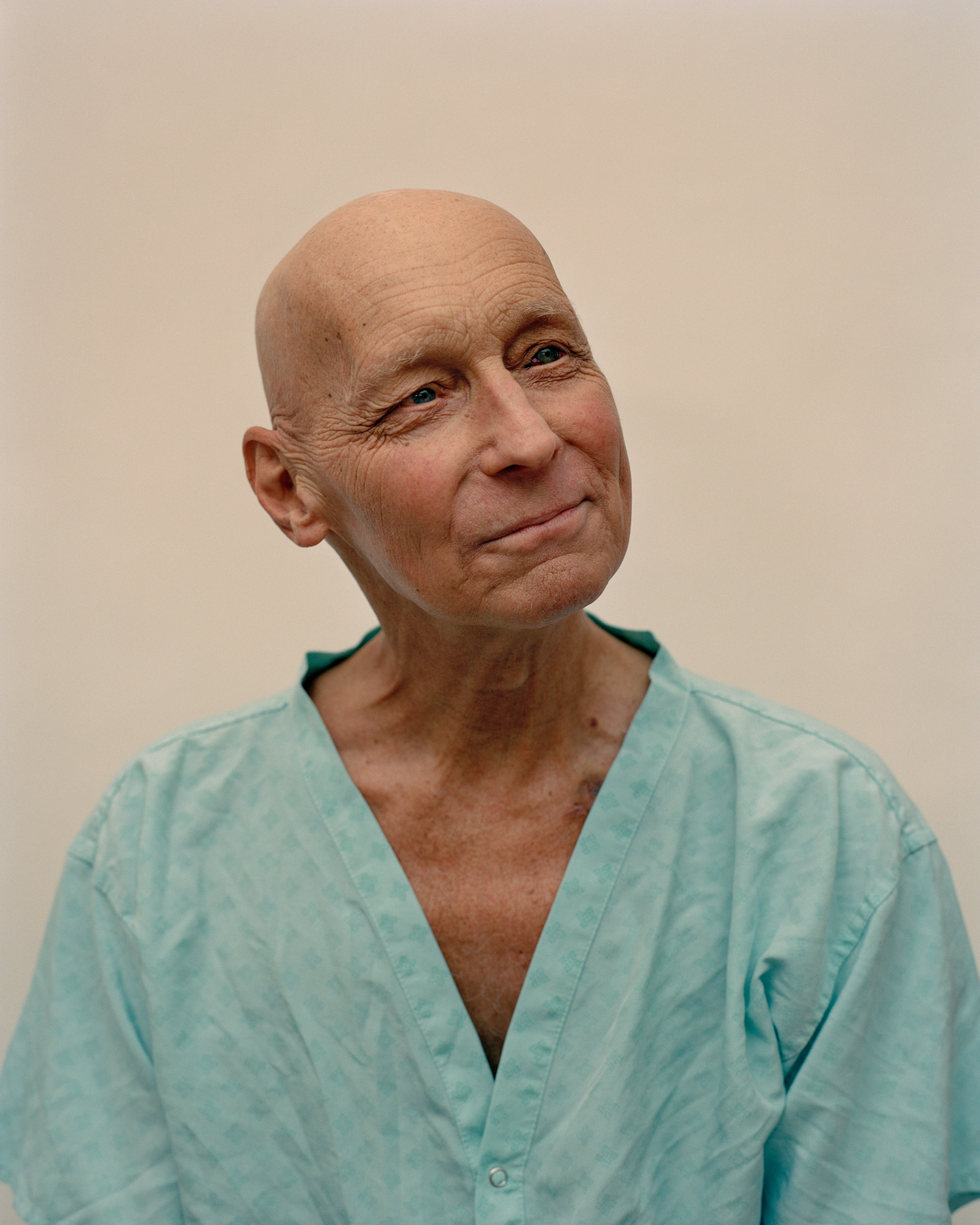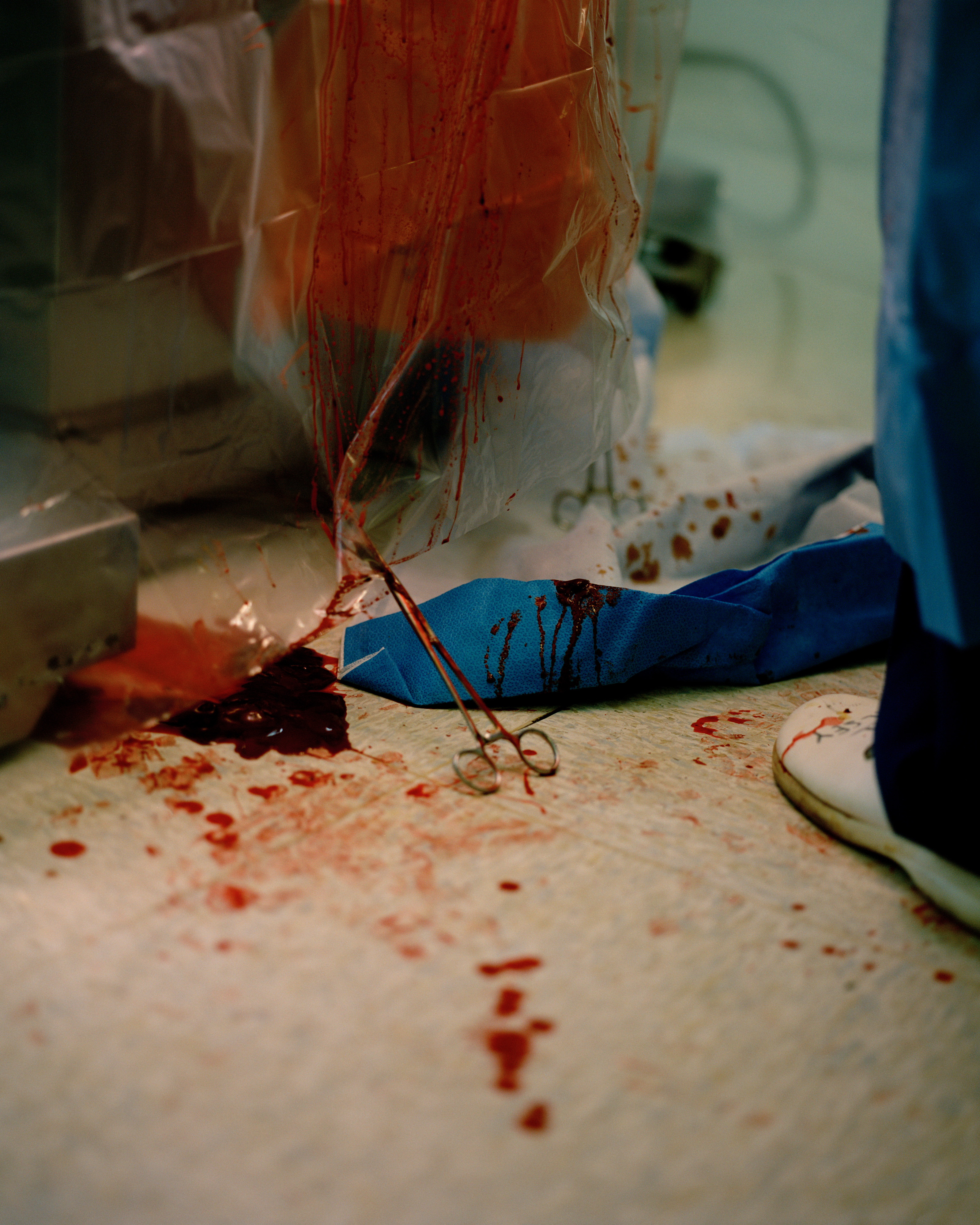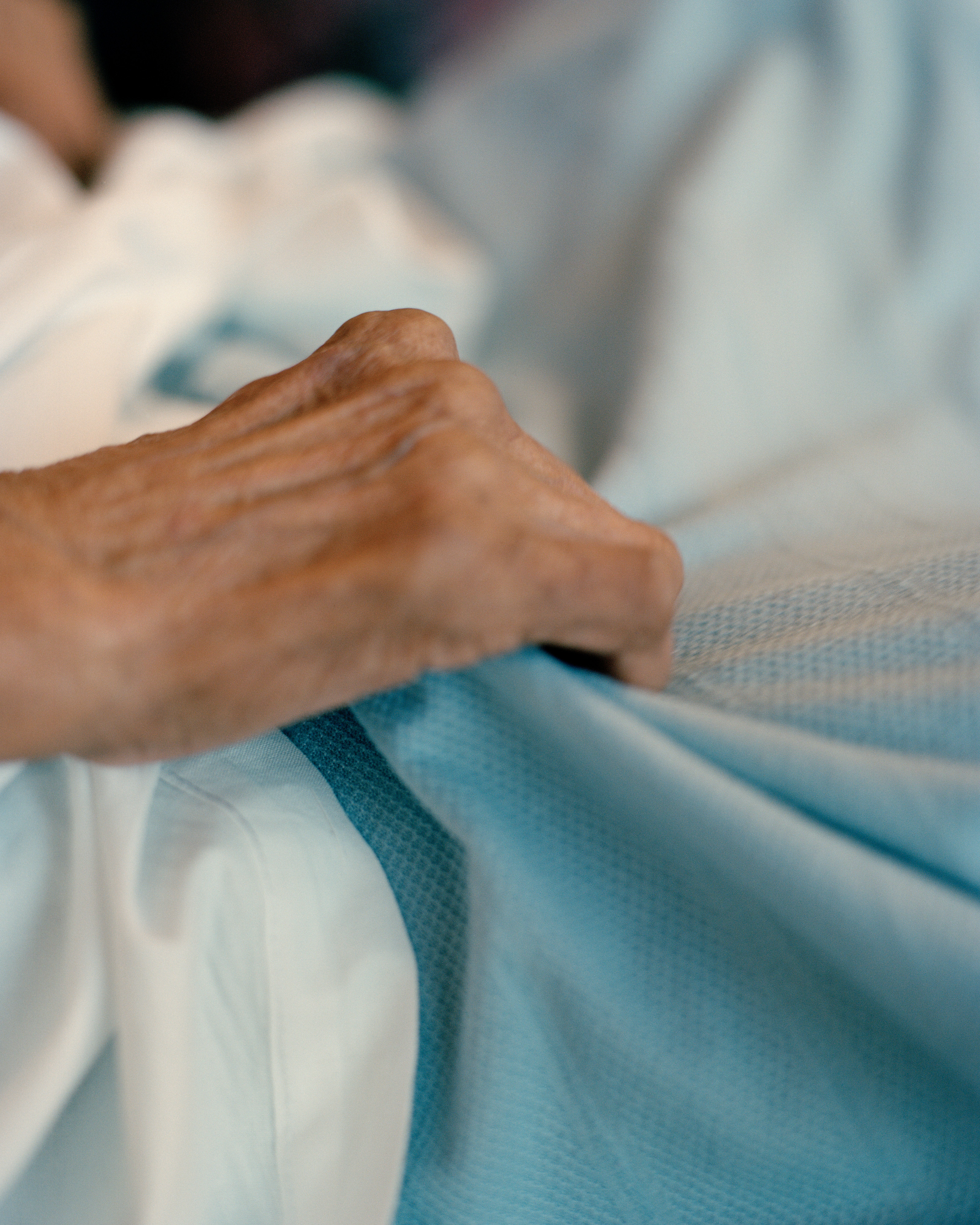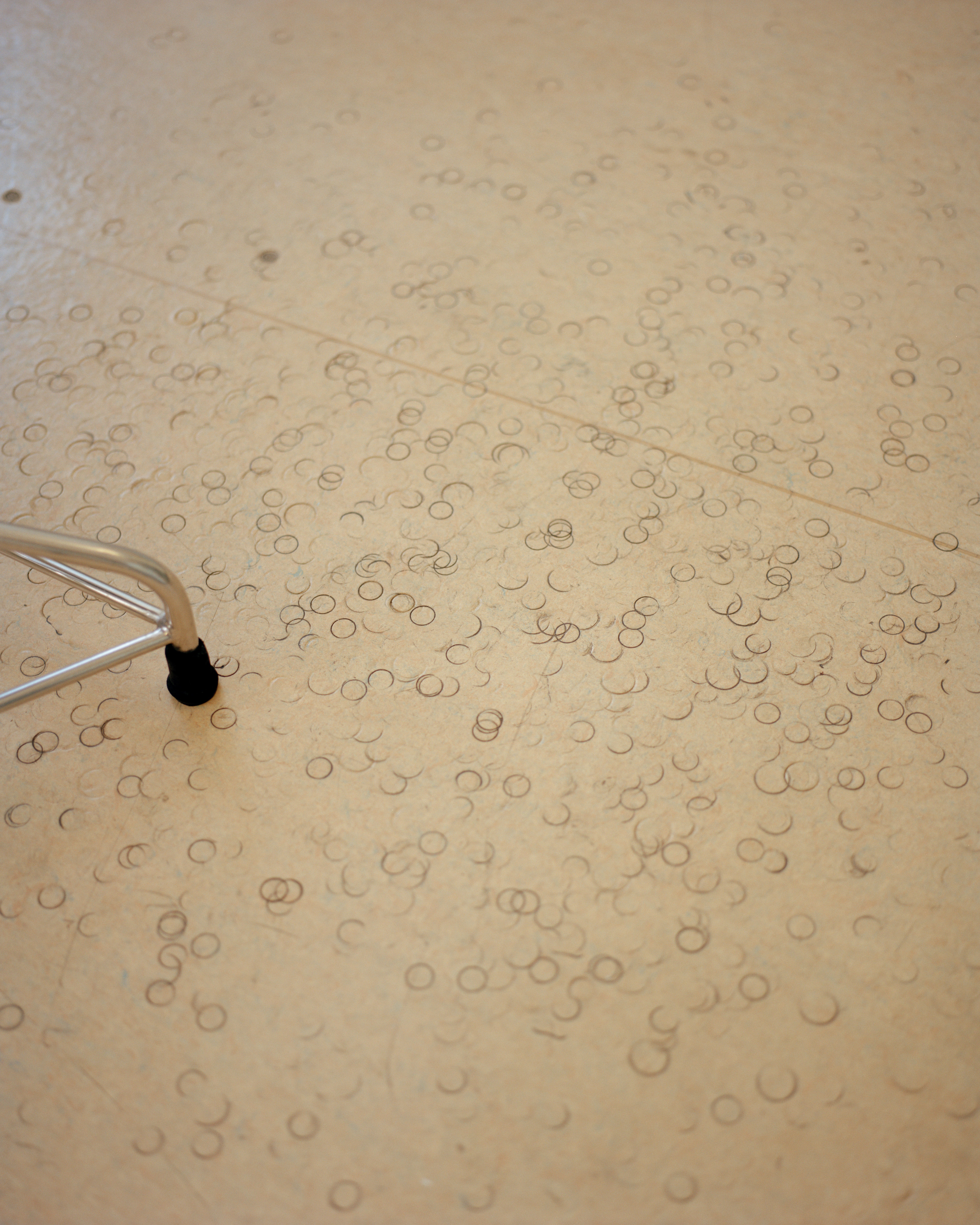 Credits
---
All images courtesy Lewis Khan
Tagged: