Photography Mitchell Sams
Valentino Haute Couture rejects storytelling in favour of pure 80s vibes
Pierpaolo Piccioli's Paris show mixed Bonfire of the Vanities-style socialite glamour with sexy skin peeks and incendiary slits.
Photography Mitchell Sams
Does a fashion show always need to tell a story? Increasingly, they are opportunities for news hooks: whether that's buzzy collaborations, epic sets or socio-political statements. Sometimes the clothes do the talking, at least according to Valentino's Pierpaolo Piccioli. "I hate it when people talk about 'storytelling,'", he said in a preview of his spring couture show. "I am not a storyteller. I don't have the feeling that Cristóbal Balenciaga, Saint Laurent, Charles James, Mainbocher, whatever -- I don't feel they had stories of the season."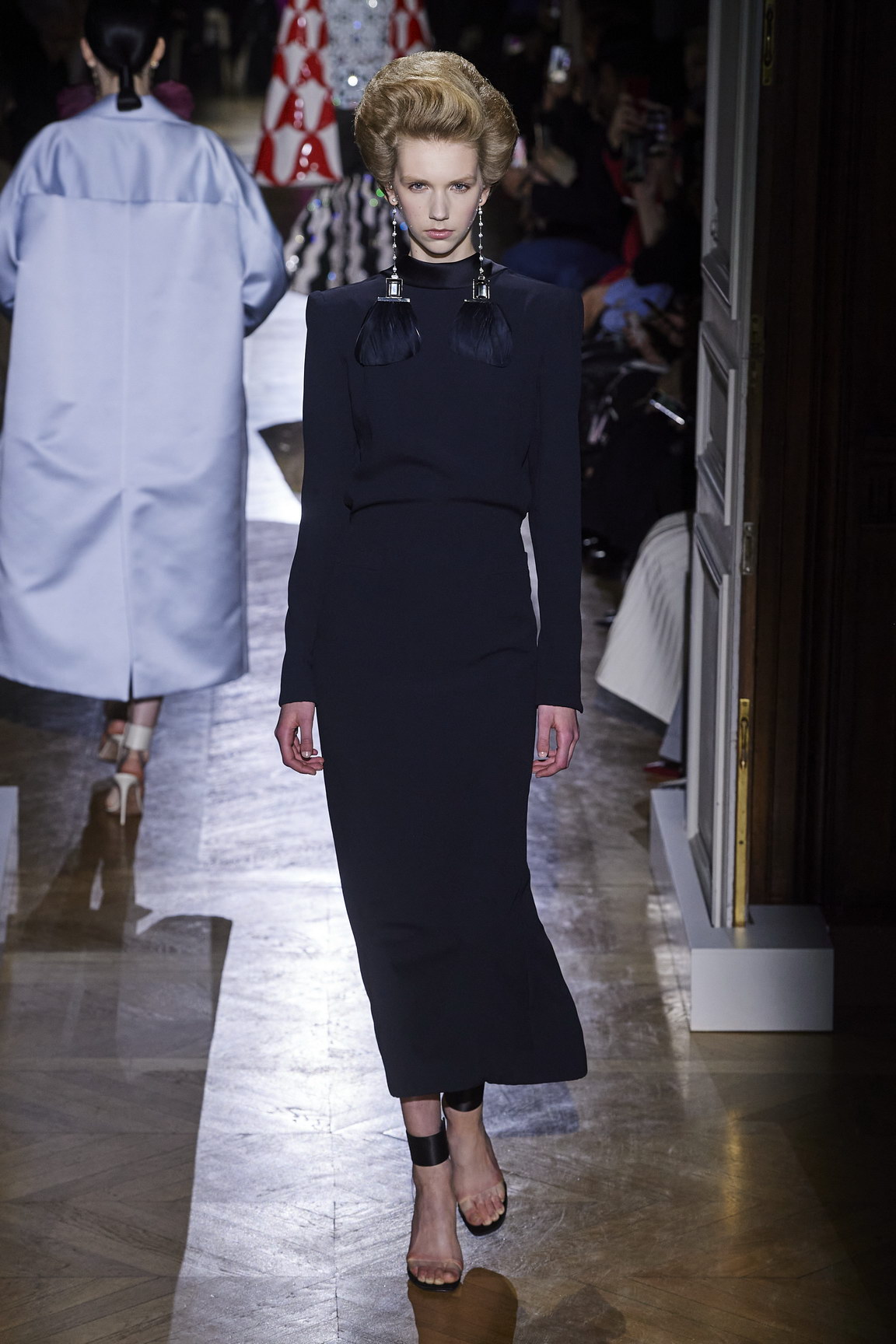 It helps that his designs can speak for themselves. This season, the Italian designer's collection was streamlined and sophisticated, all svelte fishtail skirts and sexy backless column dresses. These are clothes that are no less spectacular than the dramatic opera capes and head-to-toe feathered gowns that swept the Valentino catwalk the past few seasons. But the pendulum has already begun to swing. There have been far too many copies -- feathers, frou-frou and 12-metre trains seem to be the calling card for every designer eager to make a splash on Instagram now -- and it's starting to feel a bit done. So like the good designer he is, Pierpaolo has decided to move on. "The big opera coats and the feathers, it was a moment. But now, we have to stay close to this moment," he explained. "Fashion has a very short memory, much like a goldfish. Maybe next season I'll go back, I don't know. I don't want to plan it."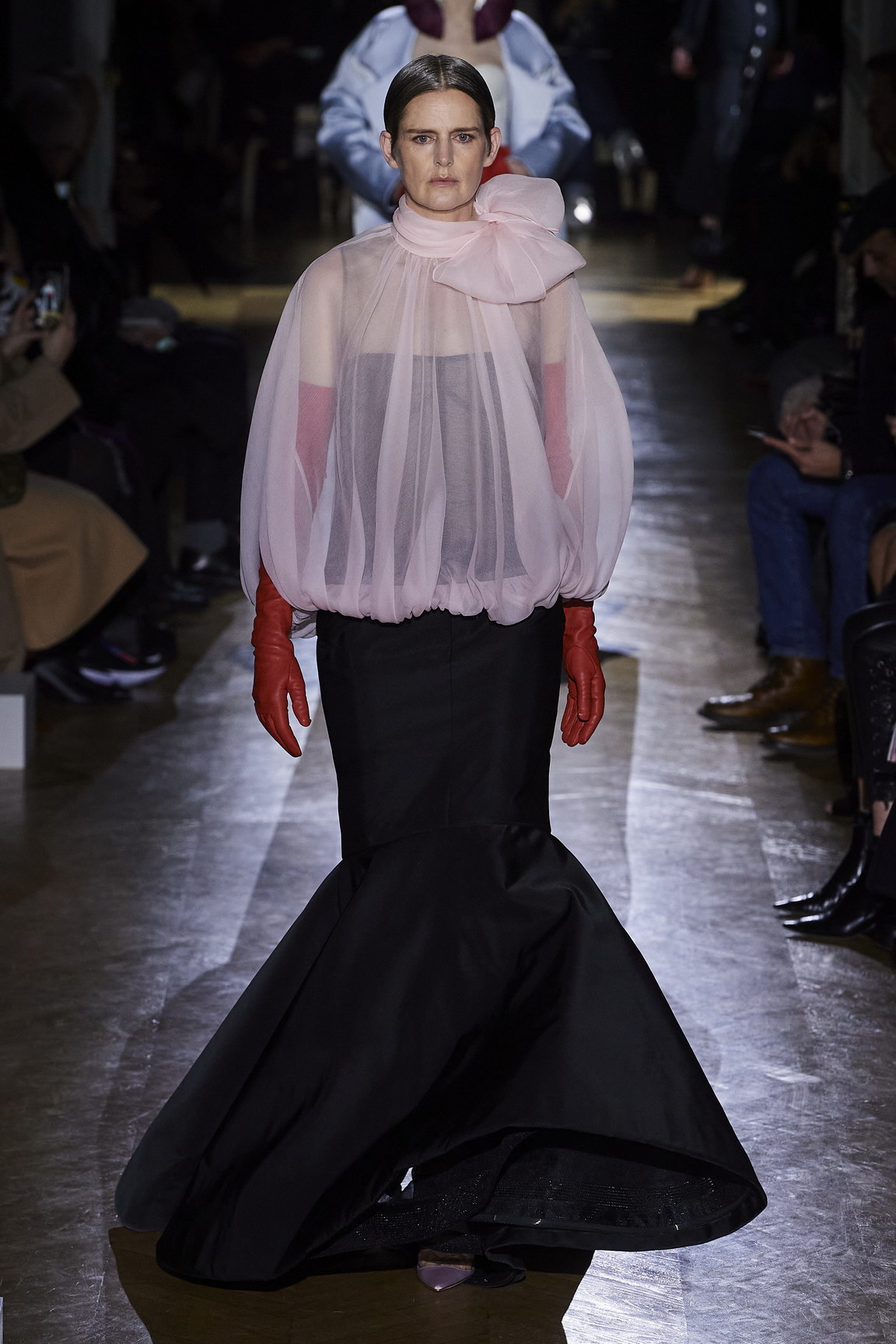 Stella Tennant opened the show in a pink pussy-bow blouse, scarlet opera gloves and black satin fishtail gown. It set the tone for what was to follow: a slightly 80s-coloured collection that you could picture on the thin, rich frame of one of Tom Wolfe's "social X-rays". Polka dots, big satin bows, flamenco ruffles! It was like a greatest hits, with all the questionable bits edited out. Perhaps the most obvious nod to the era of puffball power dressing was the diaphanous bombe glacée hairstyles — somewhere between Maggie Thatcher and Lynn Wyatt. Hairspray sales could be going up once again. That said, the Valentino show wasn't purely backwards-looking; there were, in fact, lots of incendiary slits all the way up to the thigh and peeks of skin beneath translucent organza, turning all the potentially granny-ish tropes into something sexier and younger. For a generation that missed it the first time round, it could be just the zeitgeist-y amusement they're craving.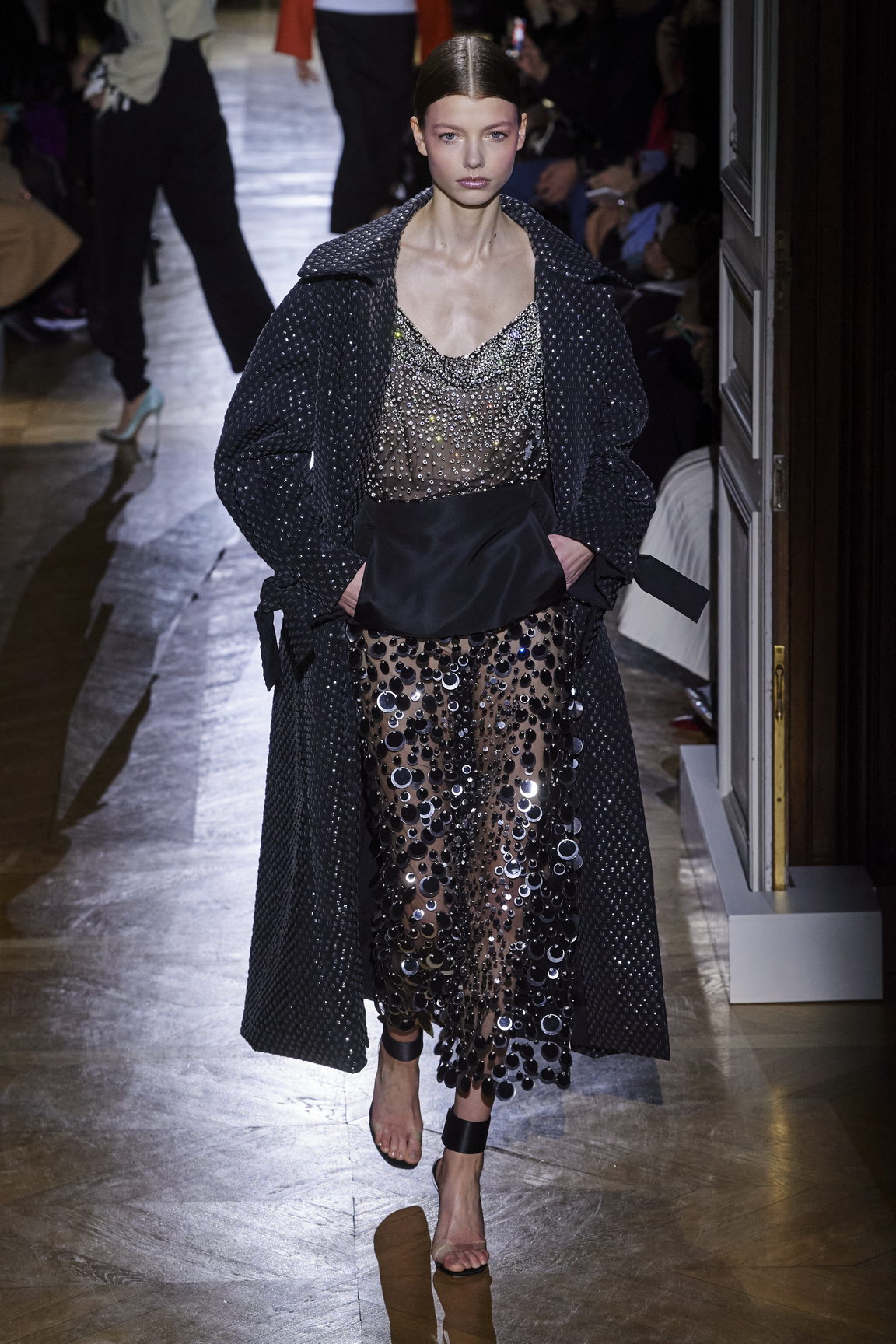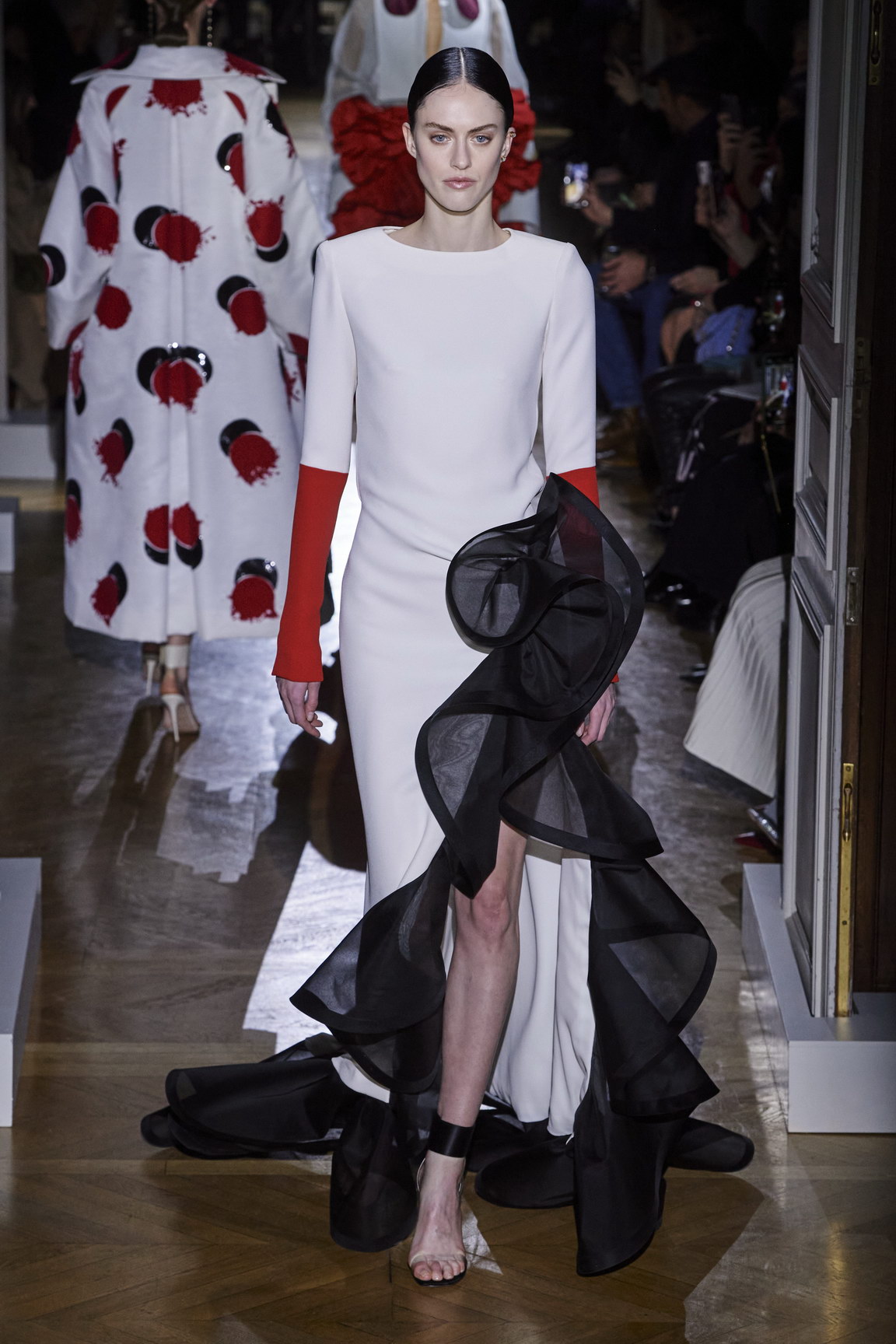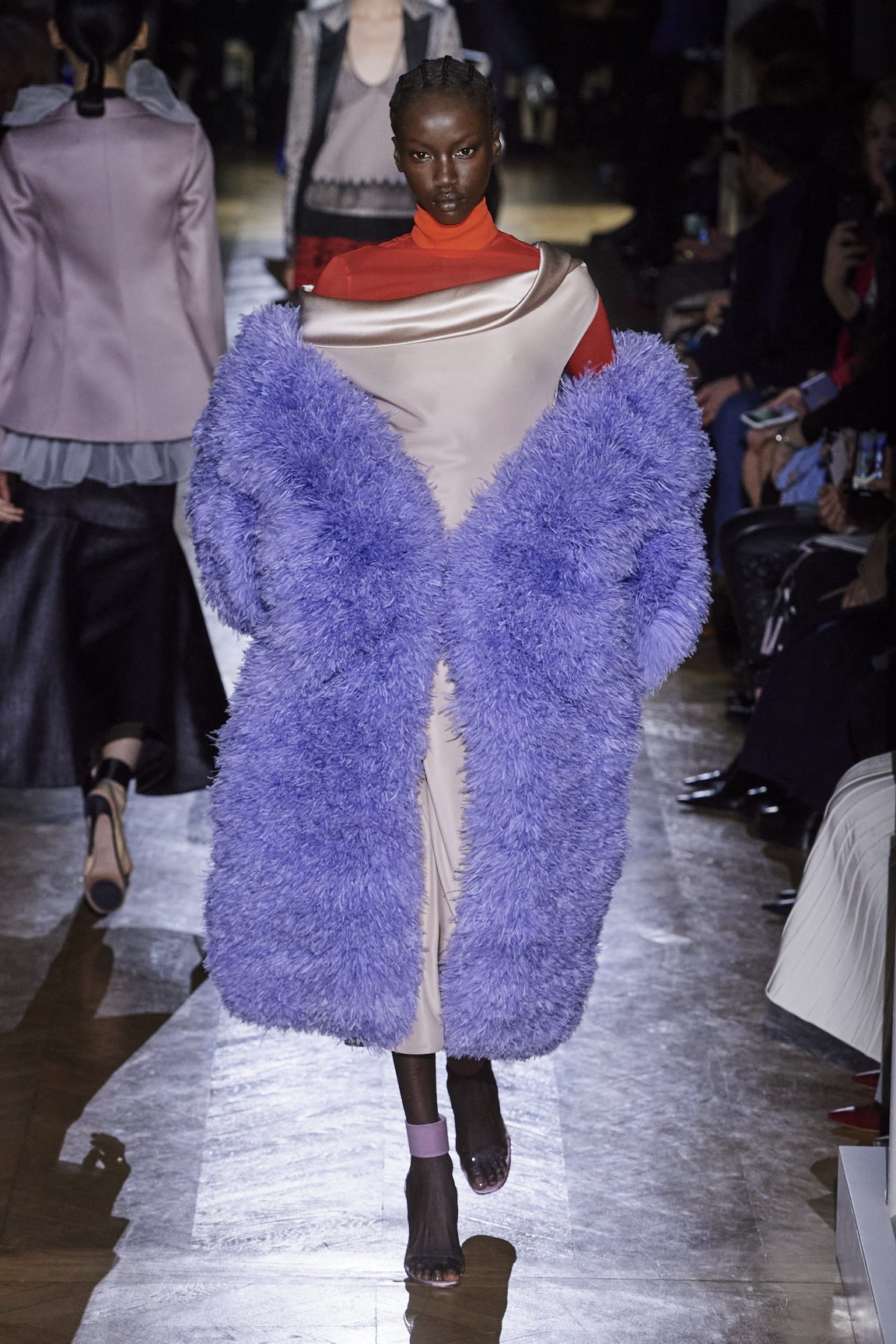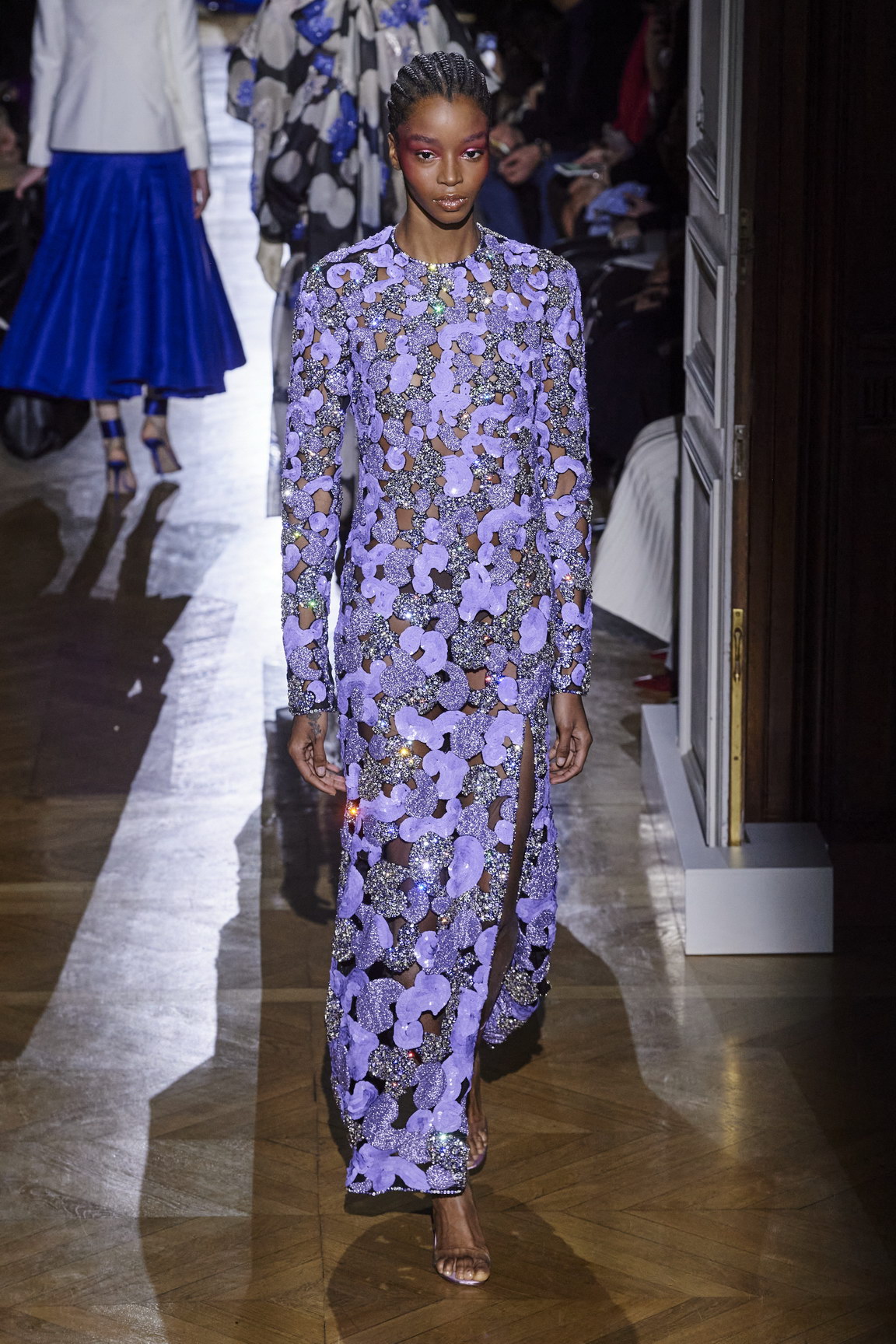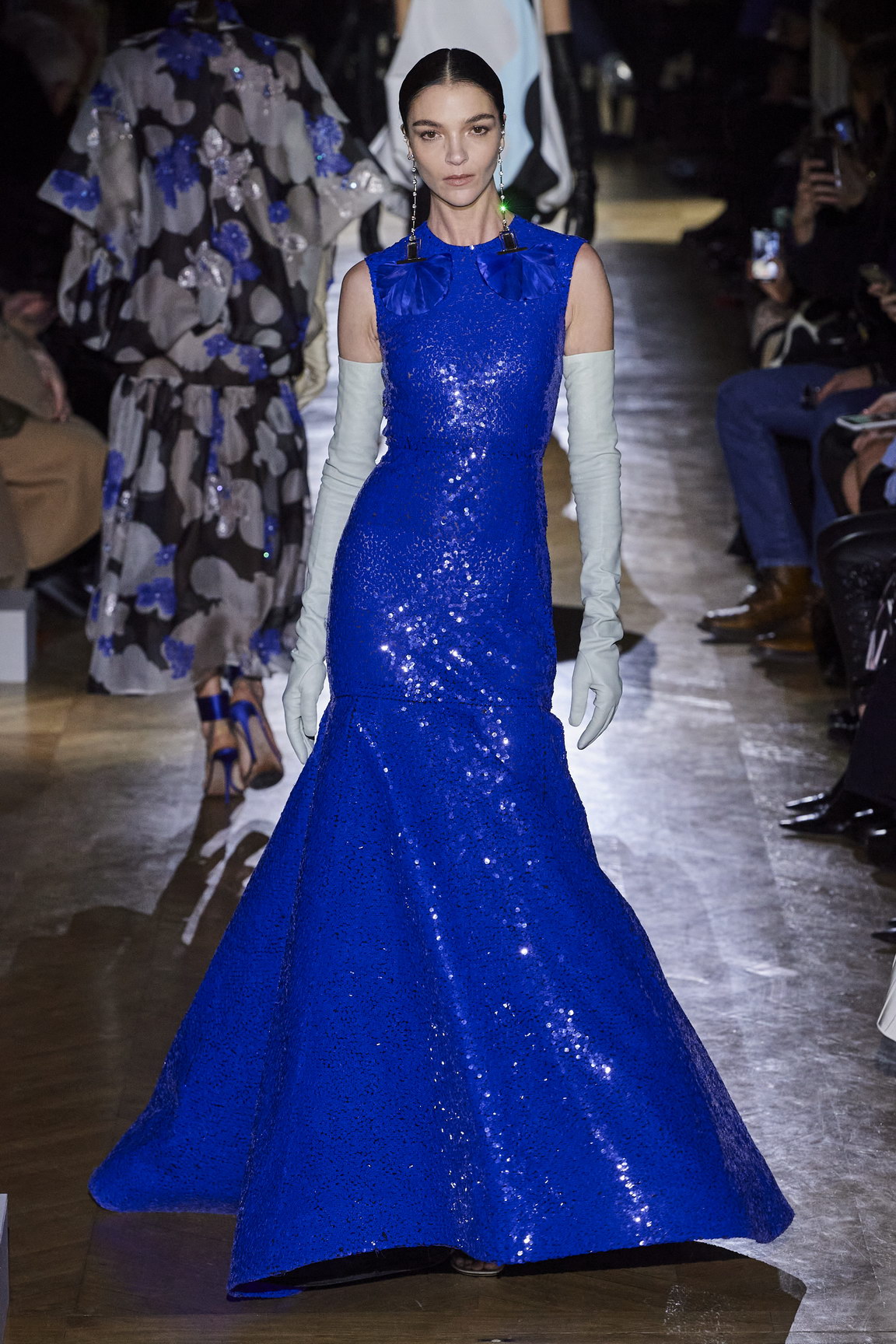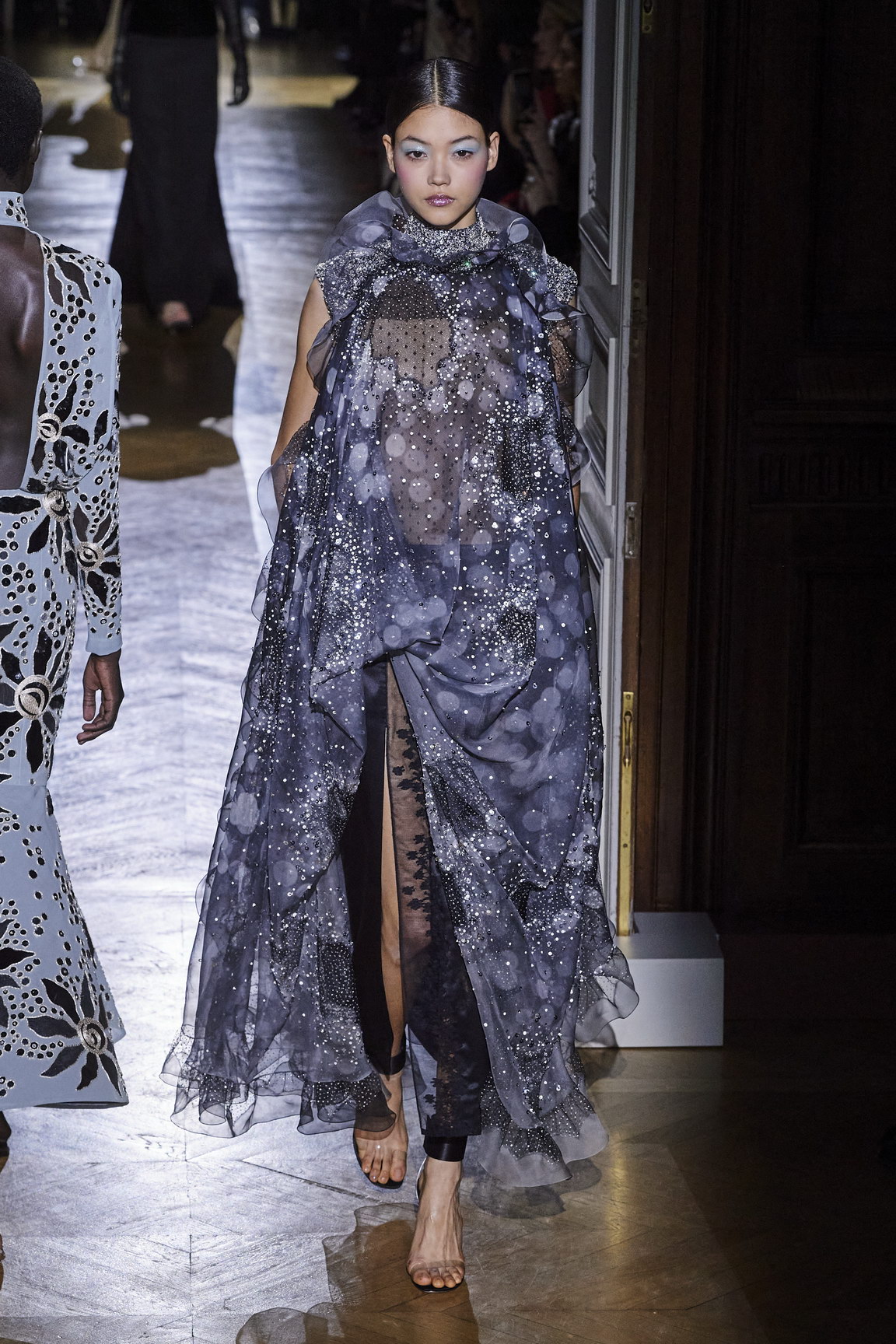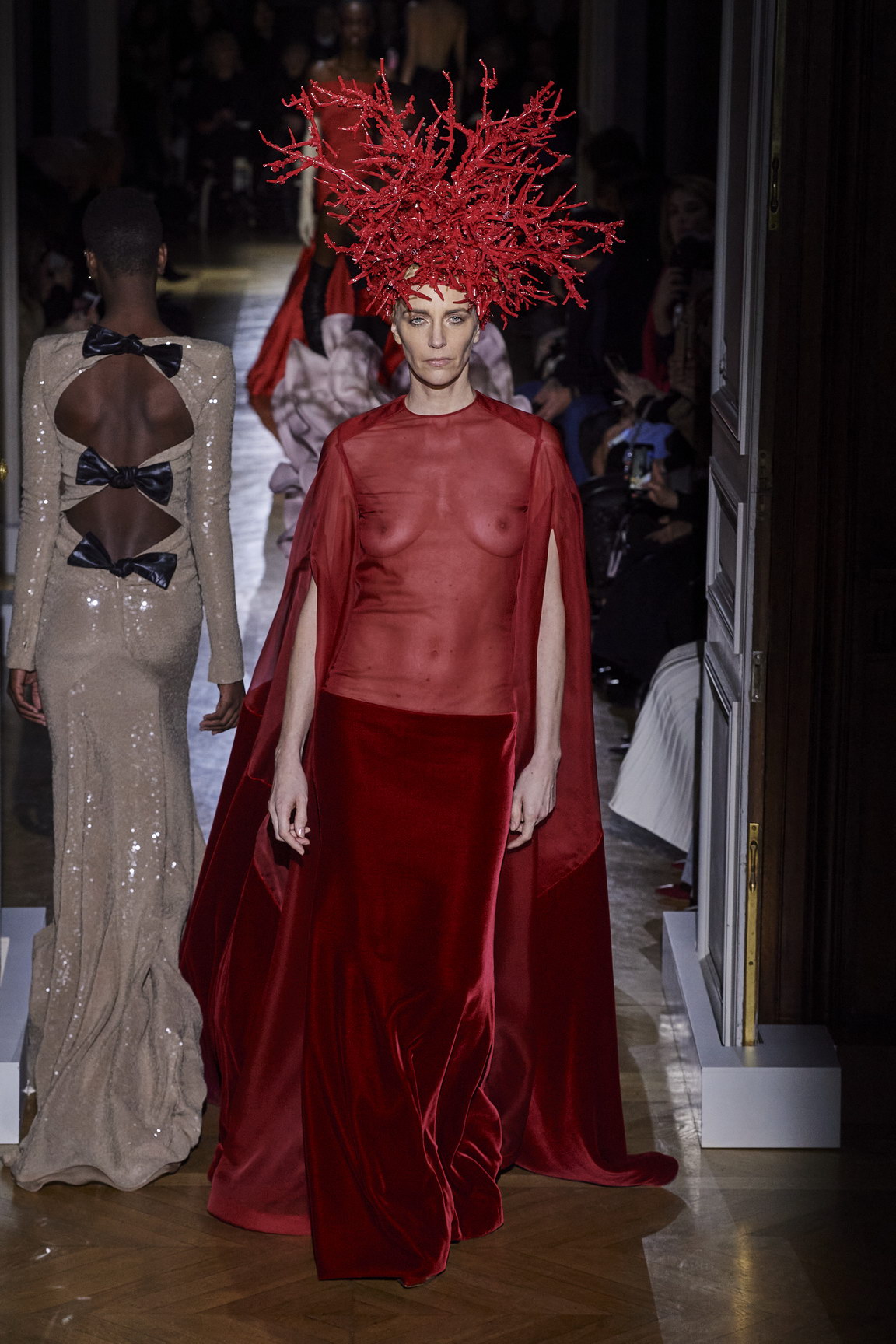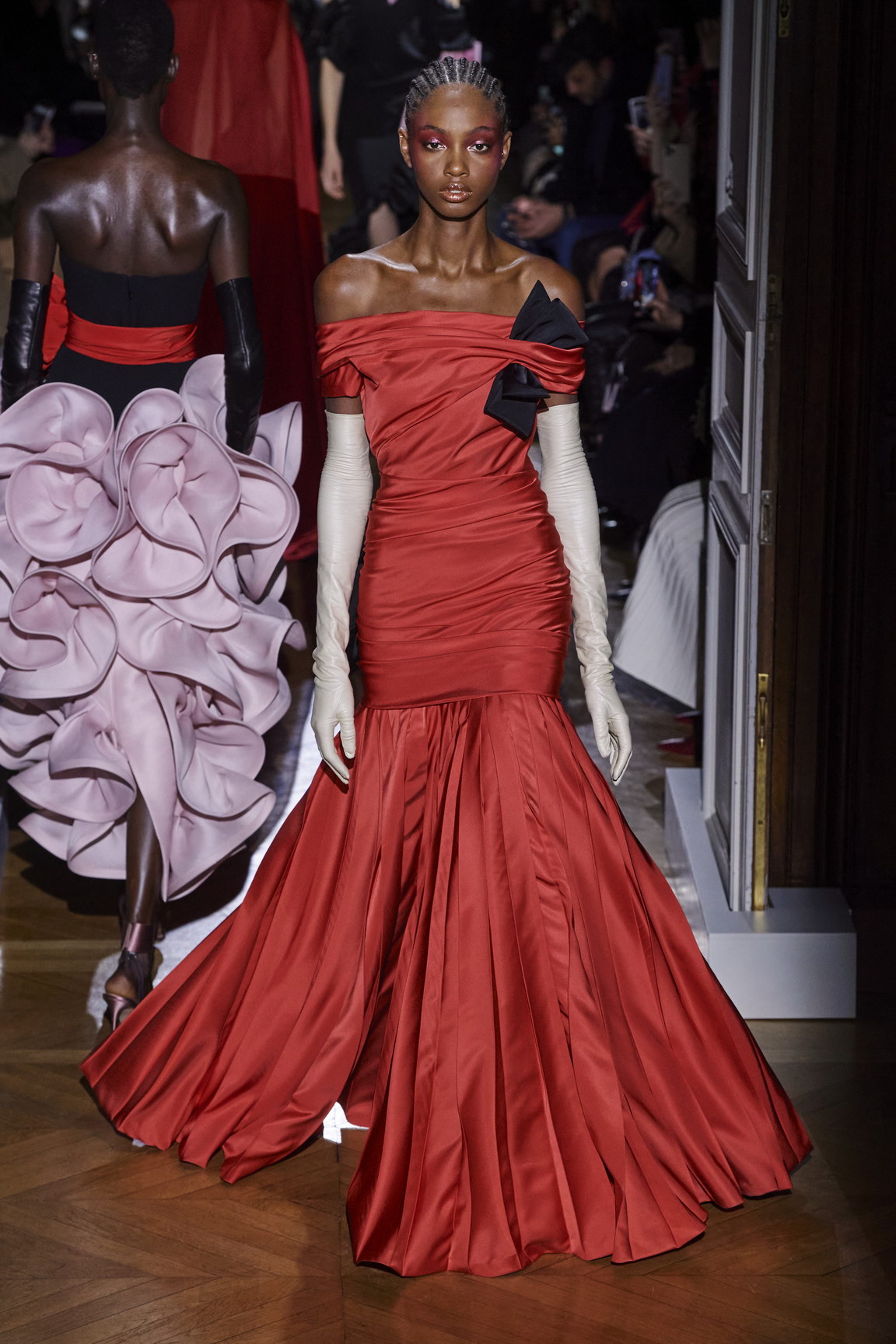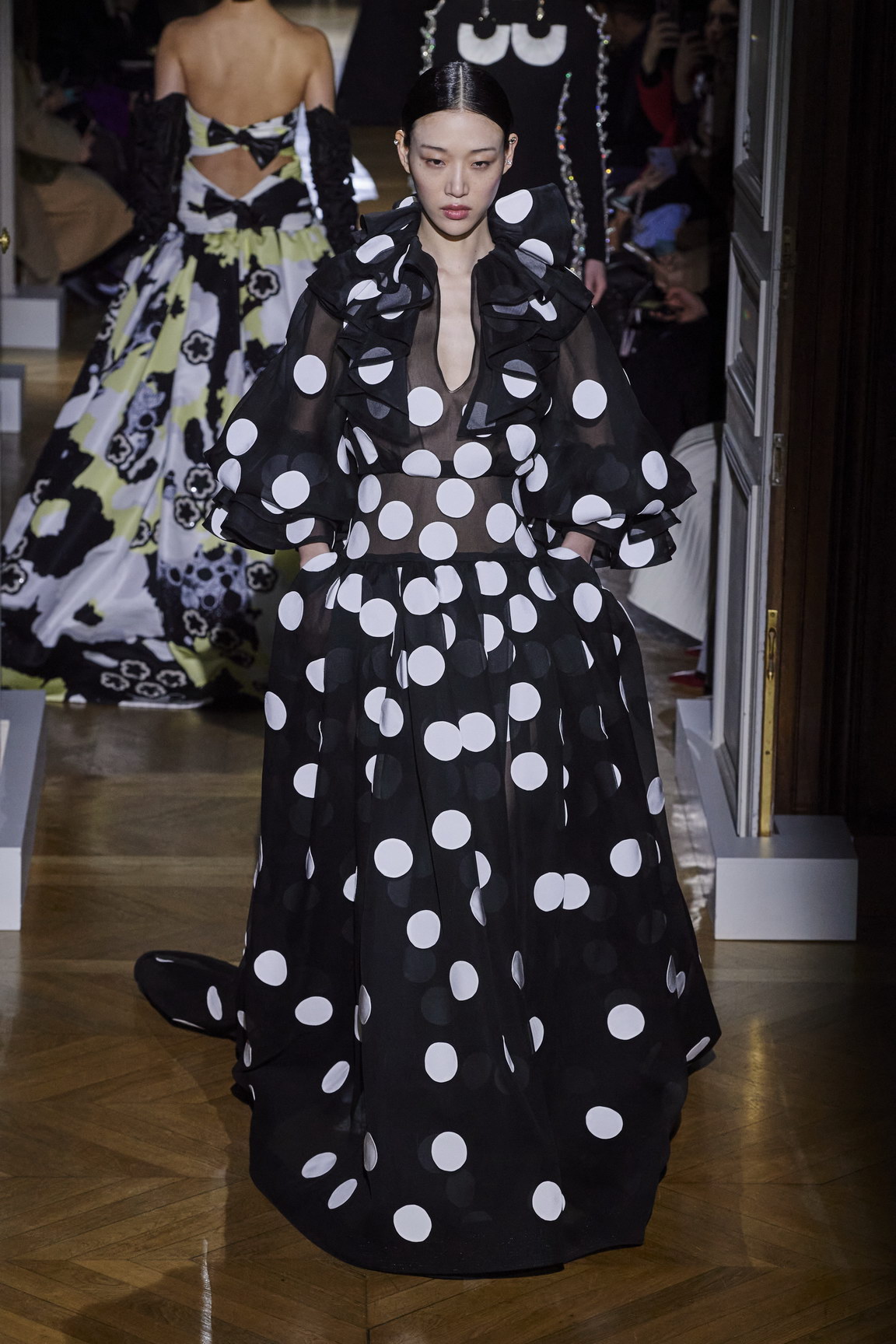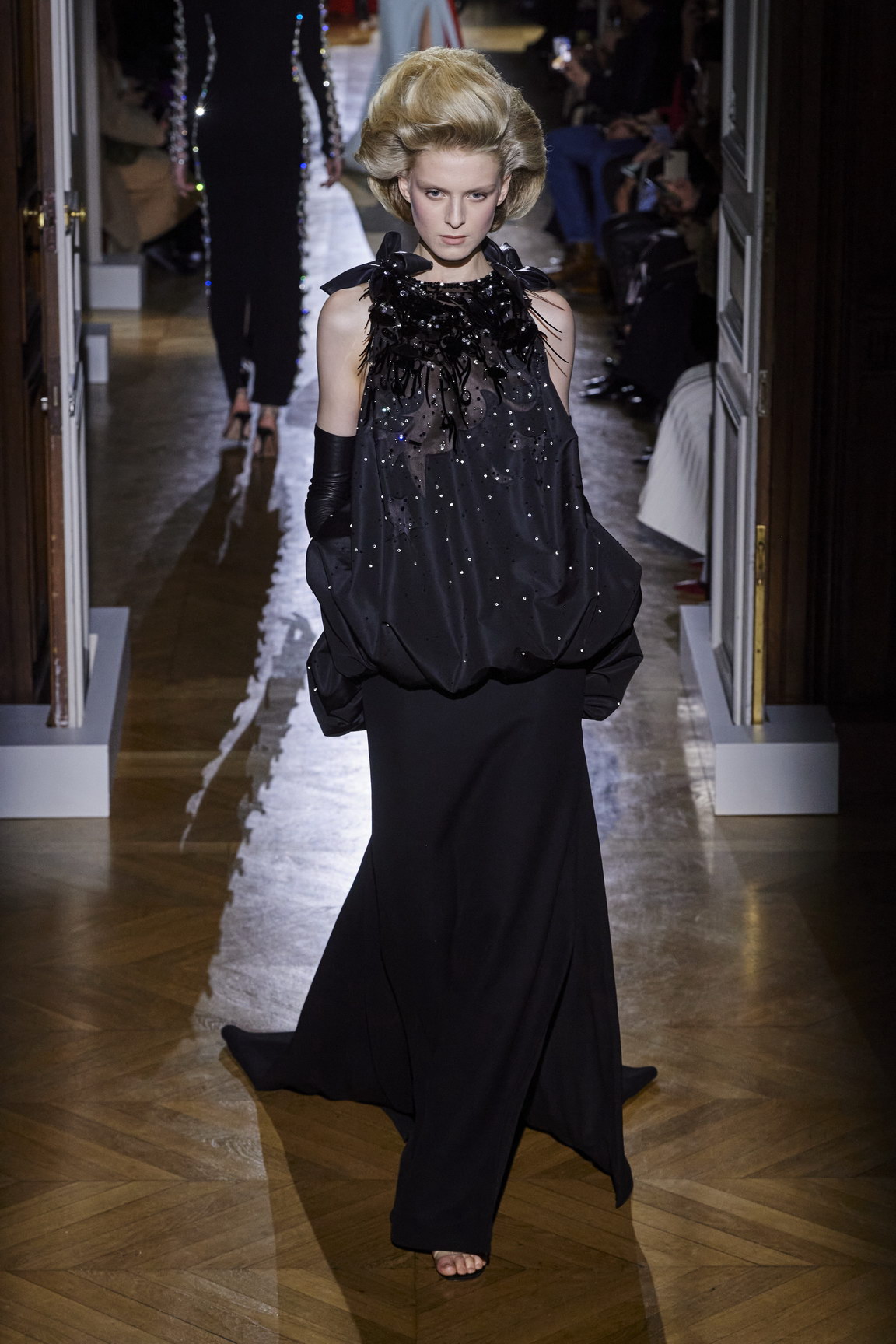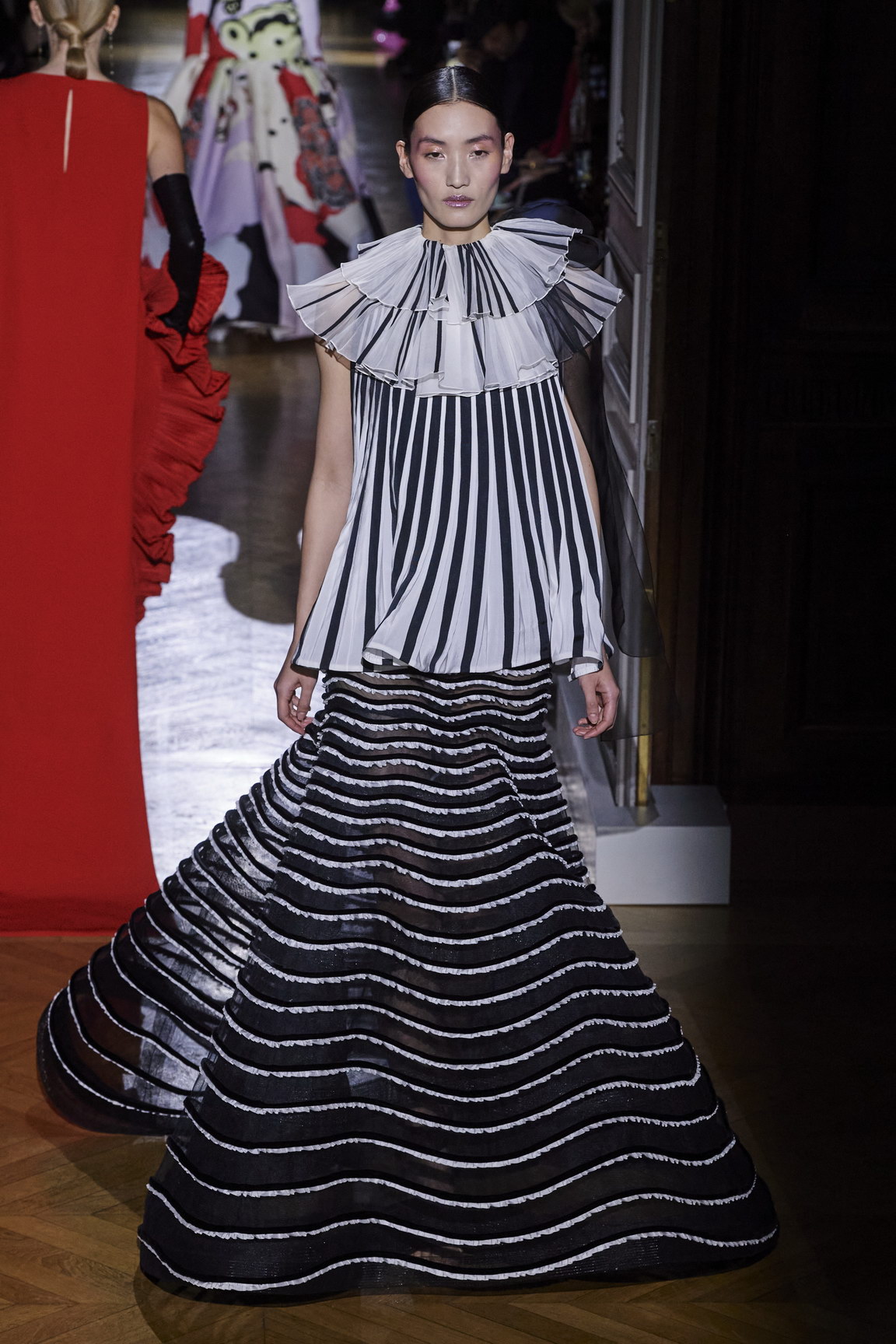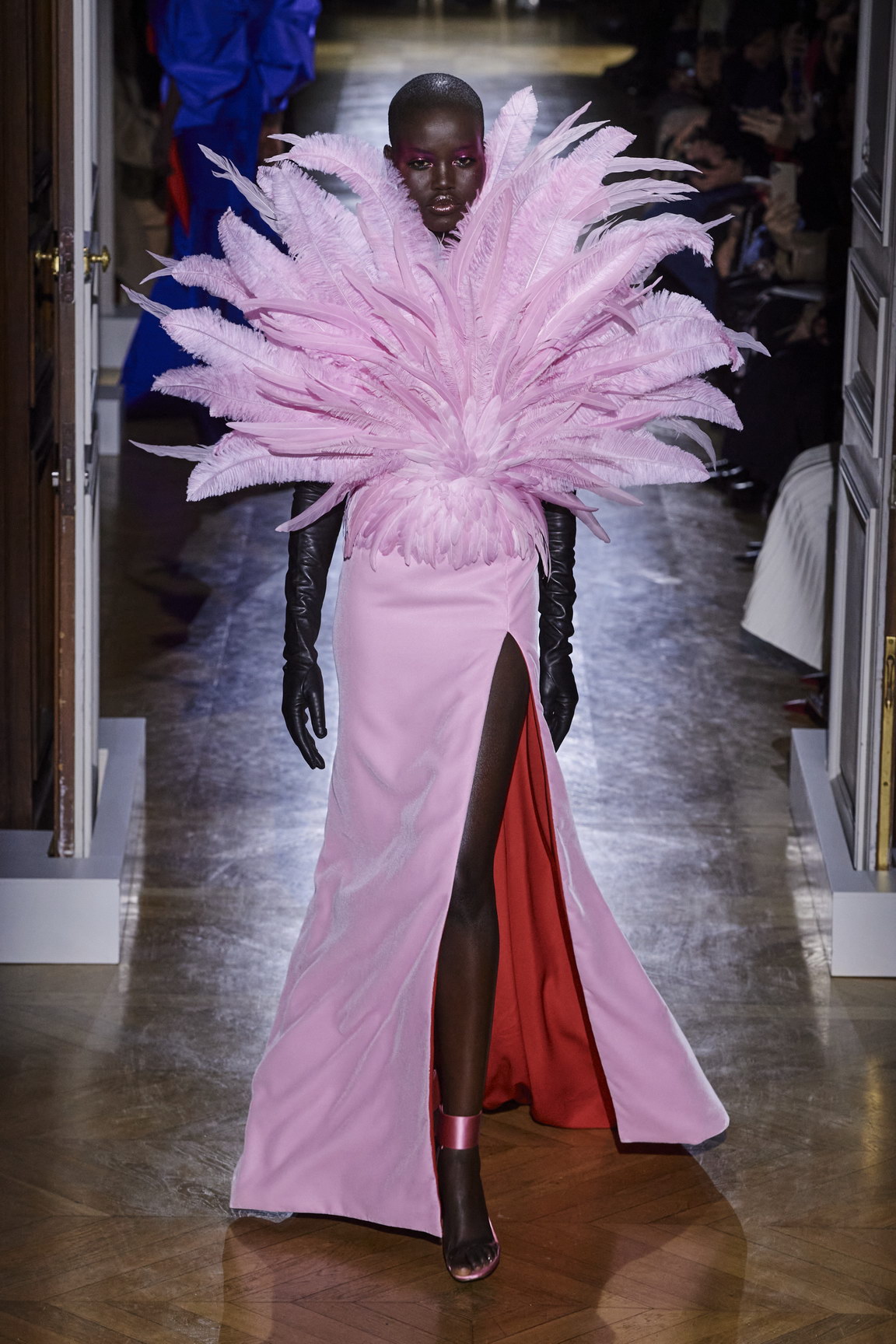 Credits
---
Photography Mitchell Sams