Gucci's new campaign will make you wish you were a kid again
Take an exclusive look at the heritage brand's pre-fall 2020 imagery, an an ode to innocence, cute animals, and the great outdoors.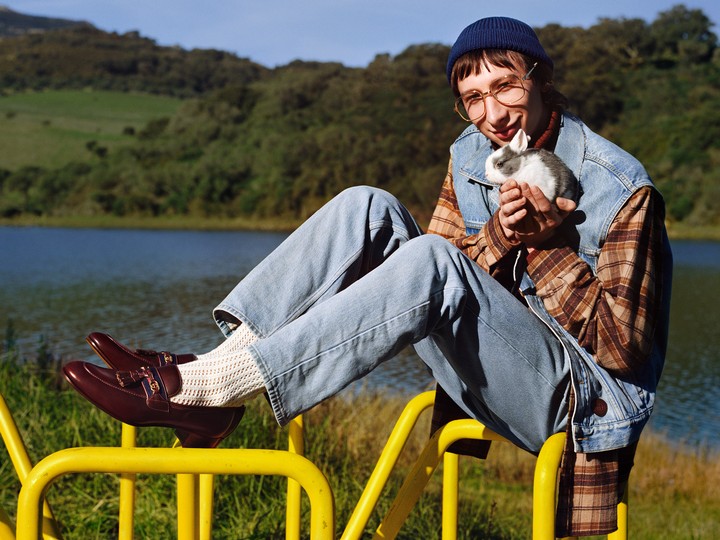 These days, do you sometimes find yourself standing at your bedroom window, staring wistfully into the distance, imagining what it feels like to have grass in between your toes and fresh air in your lungs again? Are you, like the rest of us, wishing nature was just a little bit closer? If that's the case, fear not, Gucci are going to take you there.
In their new campaign for pre-fall 2020, the Italian fashion house is bringing you closer to the sweet and carefree days of your youth, back to the playground. But in this world, a dreamy and idyllic one, your friends are both human and a little bit more beastly. Shot by Alasdair McLellan, models in Gucci's staple silhouettes -- print dresses, crushed velvet suits, ostentatious eyewear -- frolic through the grass and on swings and roundabouts with frogs, fawns, owls, squirrels, hares and ducks. Gucci calls the campaign "an ode to retrieved innocence, a return to the infant world, a call for a real engagement with nature and, with that, life."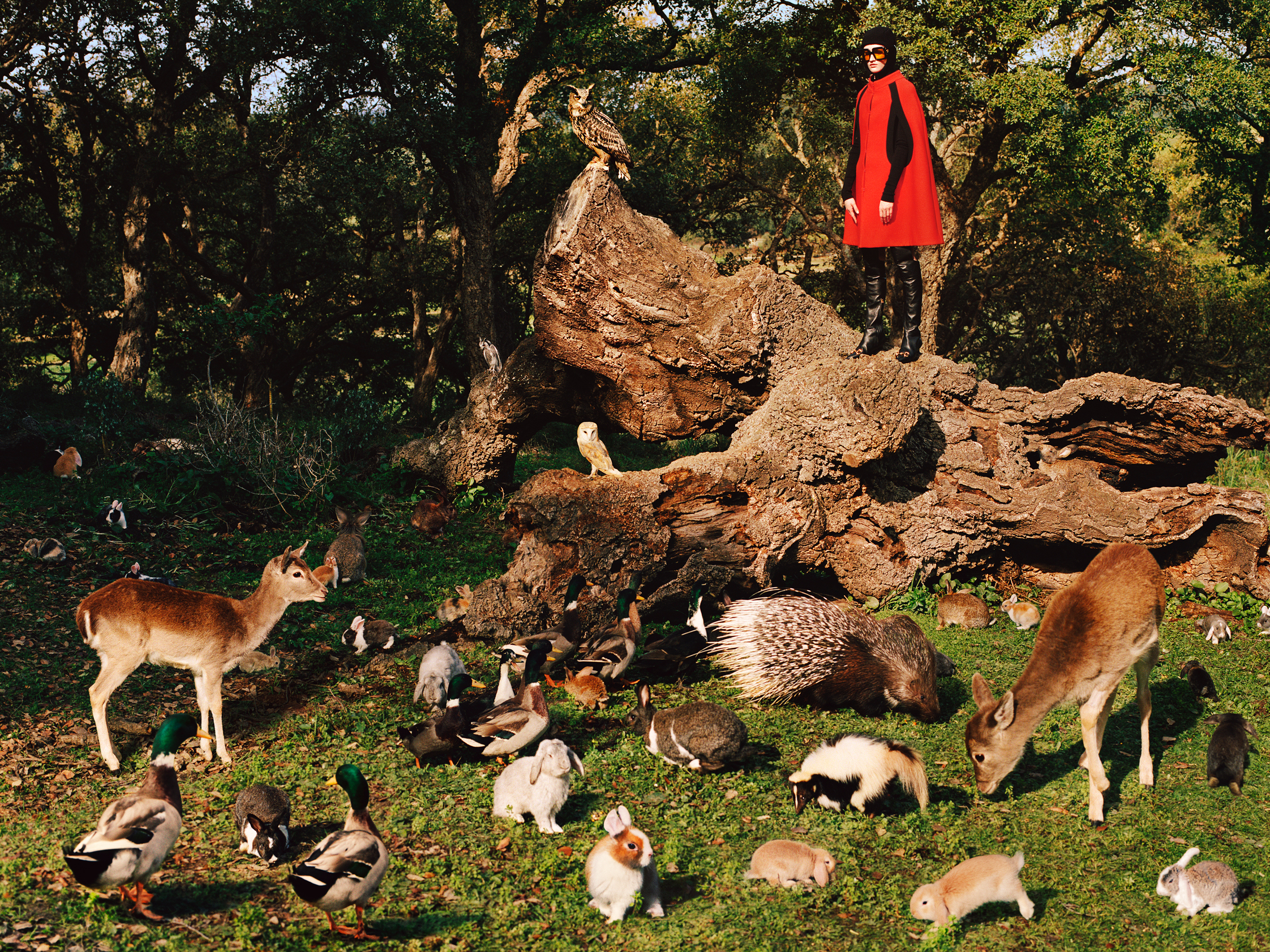 It also arrives off the back of Earth Day, the first one in history spent in solitude, away from the outdoors. It serves as a strong reminder that, as we let nature rest for a while, there's still plenty of healing to be done. Gucci are keen to put this visual call-to-arms -- a utopian, child-like world in which animals, nature and people closely and respectfully coexist -- into practise. For one, they've partnered with The Lion's Share Fund, a charity that helps vulnerable and near-extinct animals in the wild, donating a portion of their media spend to the charity anytime a critter appears in their advertisements. And that's a fair amount, when you add this fantastical entry into a canon that includes Harry Styles cradling cute farm animals too.
Gucci have been carbon neutral since 2018, are focussed on finding sustainable organic and bio-based materials to work with, and are on track to run all of their stores, offices and warehouses on 100% renewable energy by the end of the year.
Here's hoping that heading back outside and living a life like the one in their pre-fall 2020 campaign will be a possibility sometime soon. Until then, lose yourself in these images, and picture the idyllic life on the other side.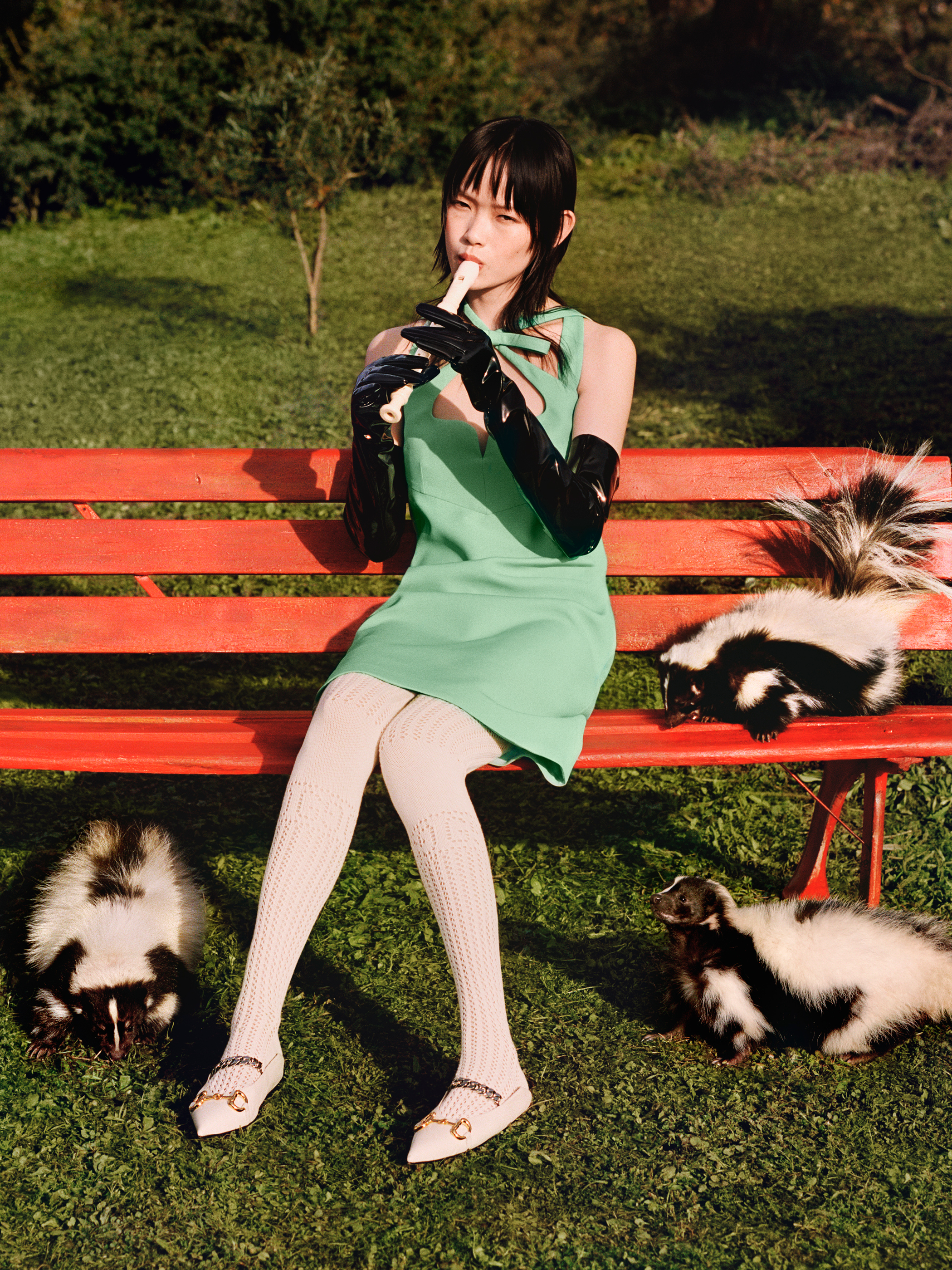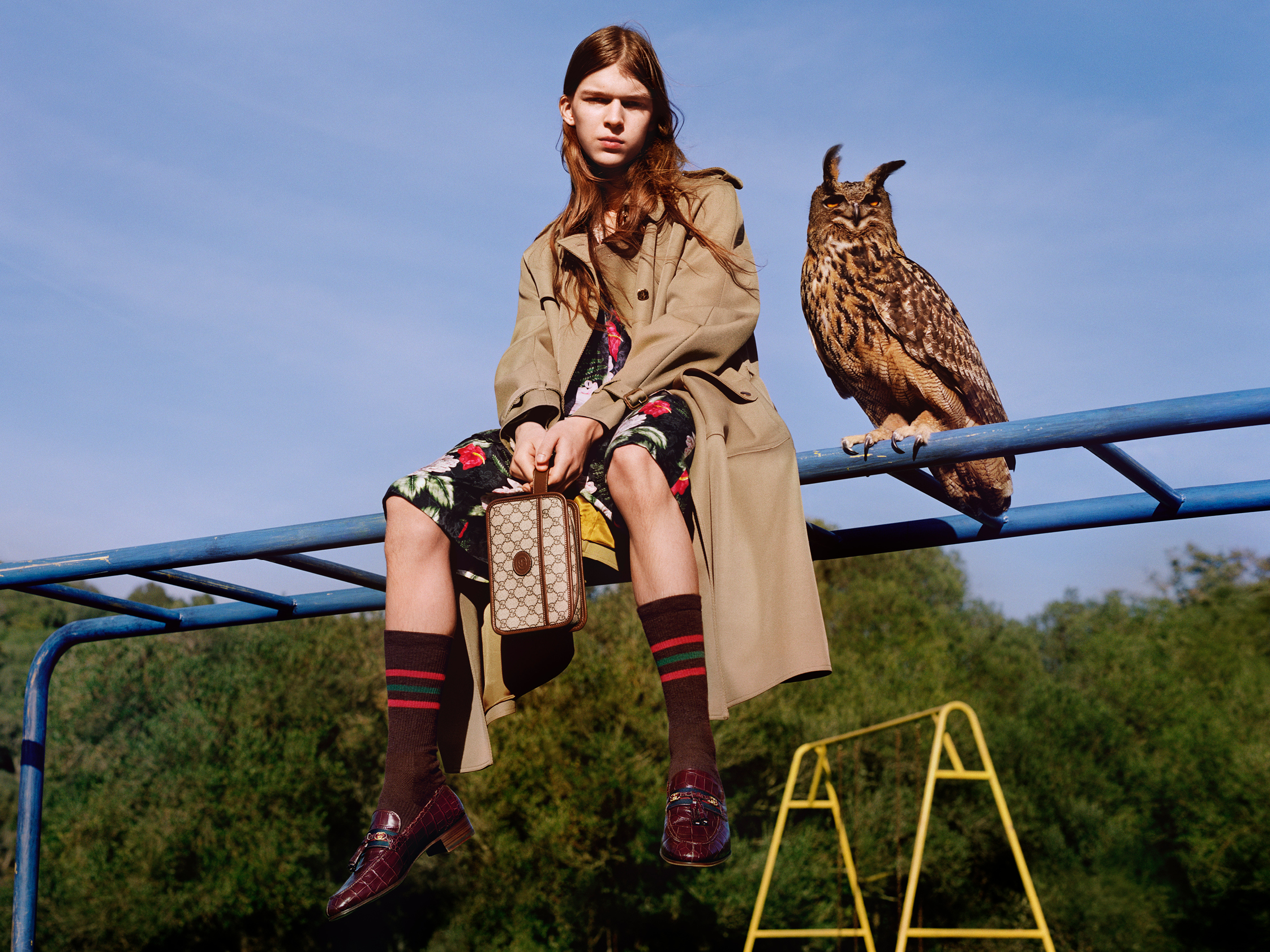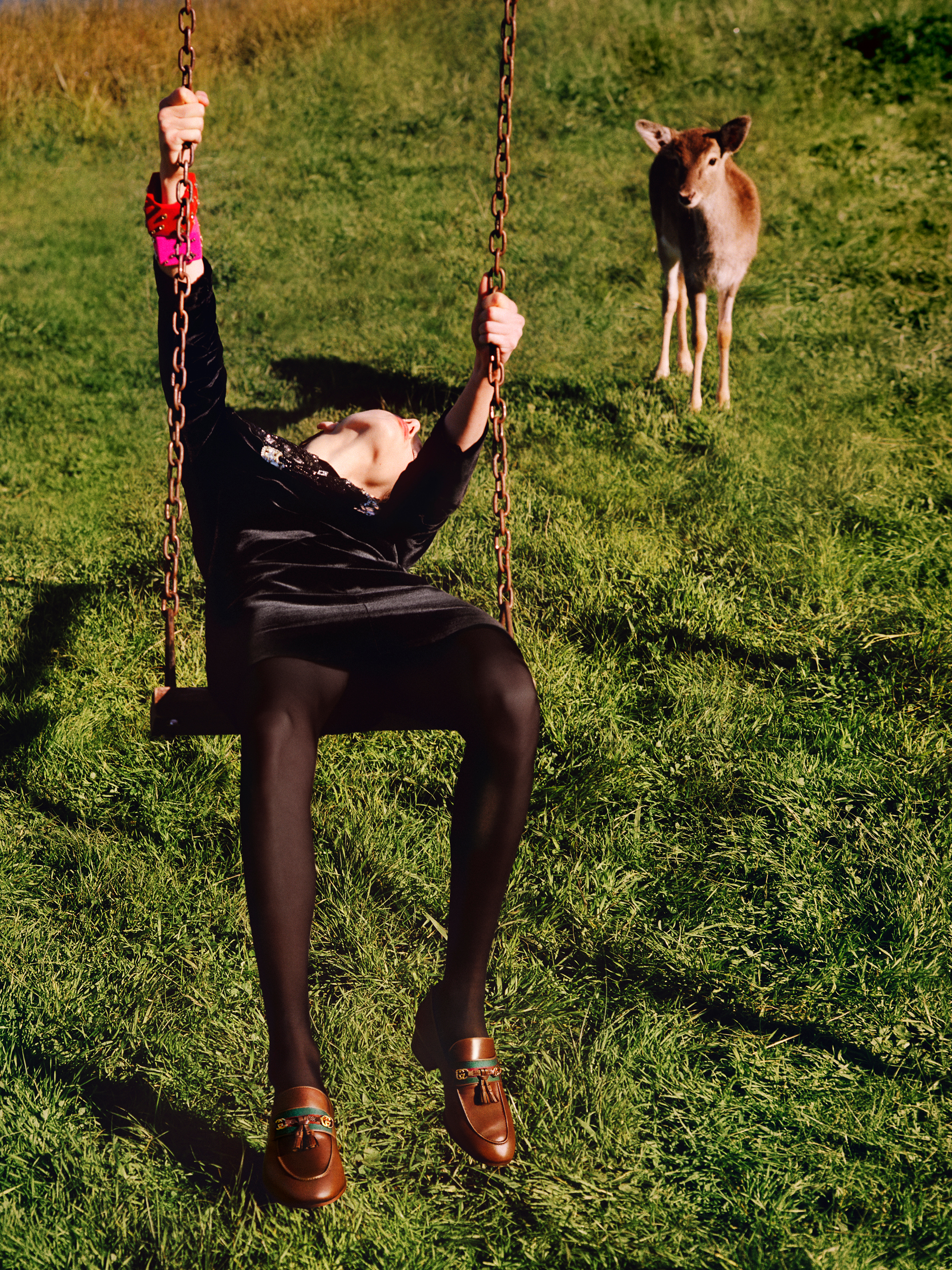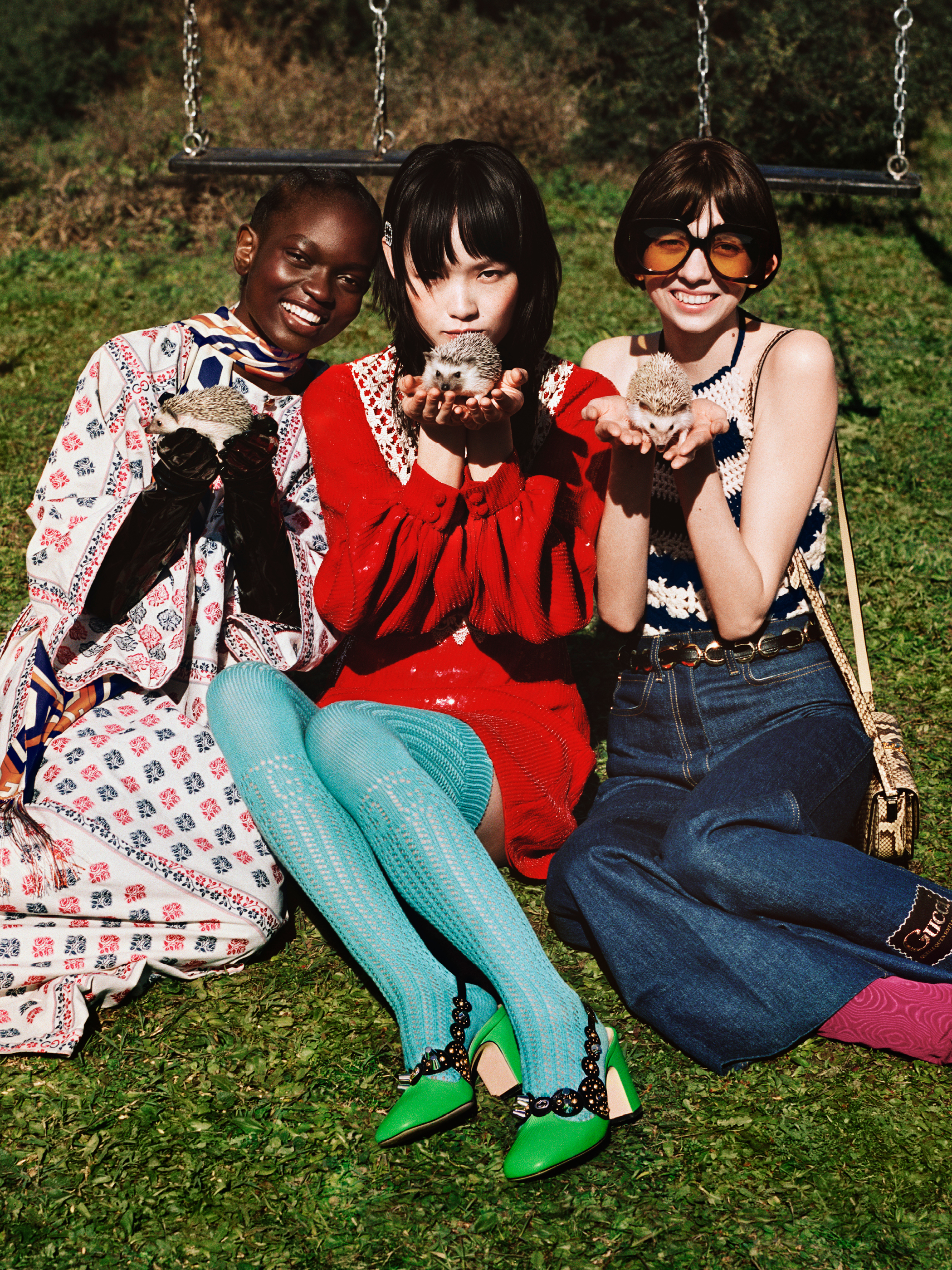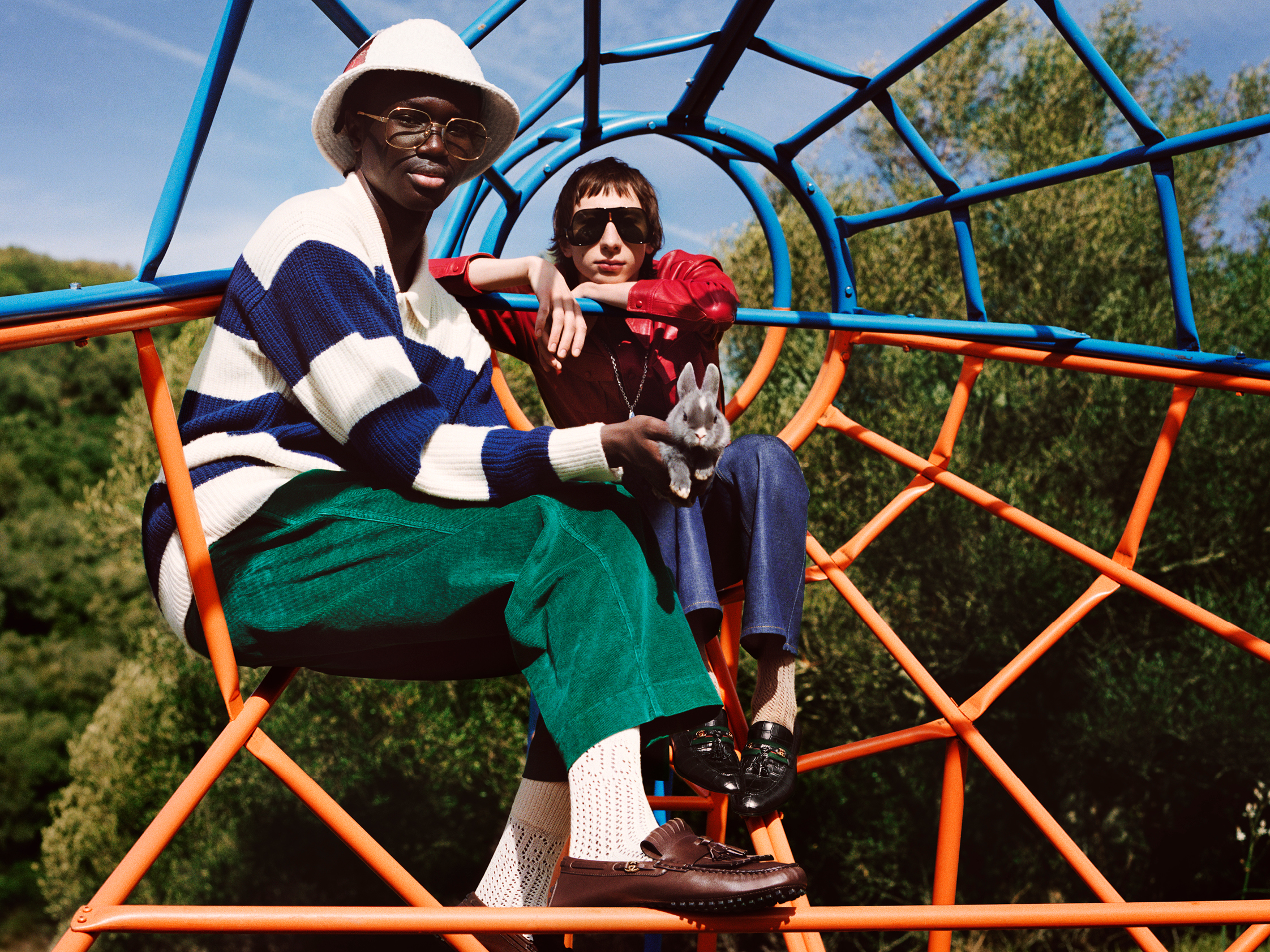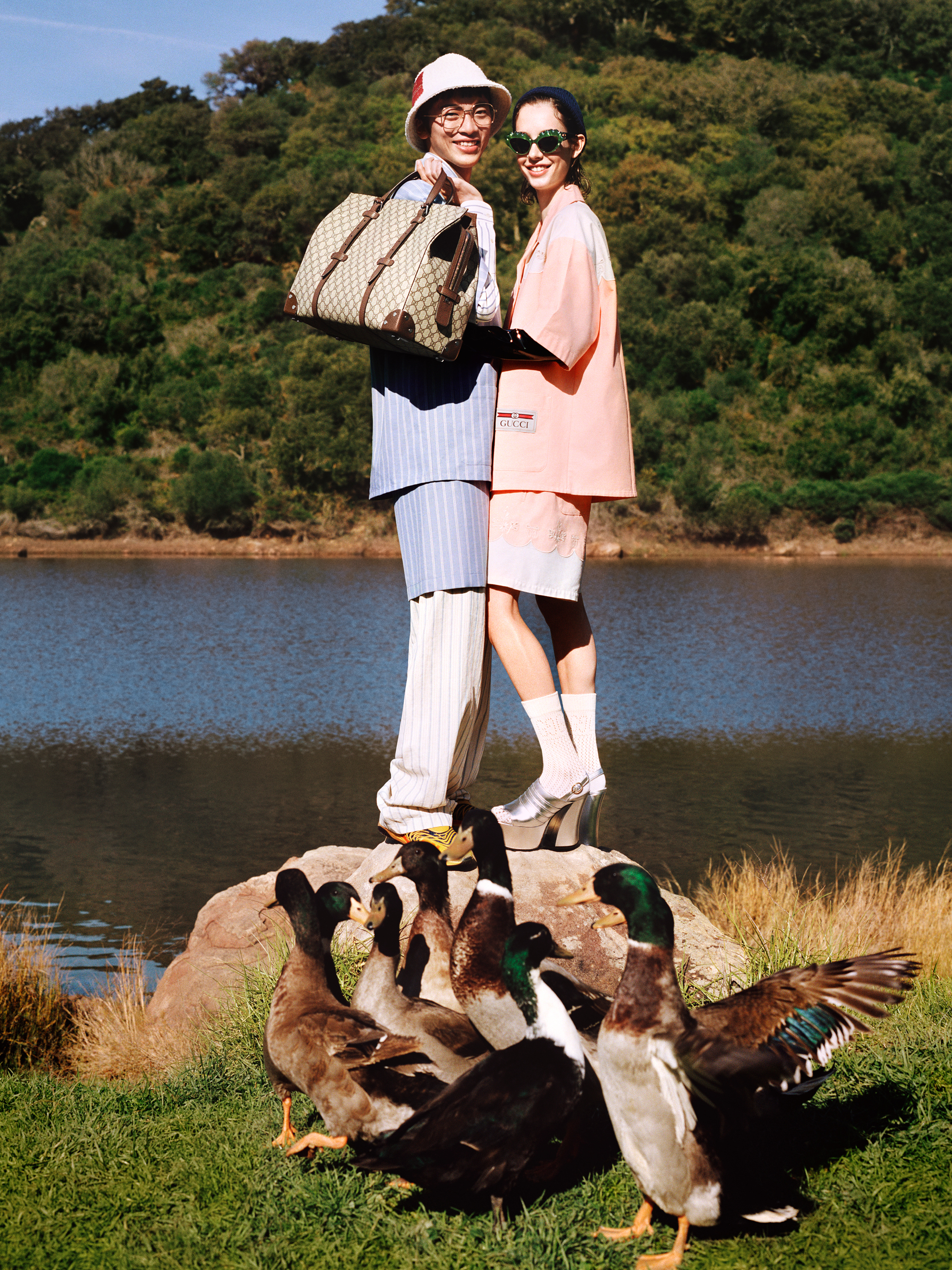 Credits
---
Creative Director: Alessandro Michele
Art Director: Christopher Simmonds
Photographer/Director: Alasdair McLellan
Hair Stylist: Paul Hanlon
Make Up: Thomas De Kluyver
Music: Some Velvet Morning by Nancy Sinatra & Lee Hazlewood. Lyrics and Music Lee Hazlewood. Publisher Lee Hazlewood Music Corp. Publisher for Italy Universal Music Publishing Ricordi Srl