these portraits celebrate boyhood in its purest form
On the eve of her new exhibition, photographer Rosie Matheson tells i-D about her inspiration for 'Boys'.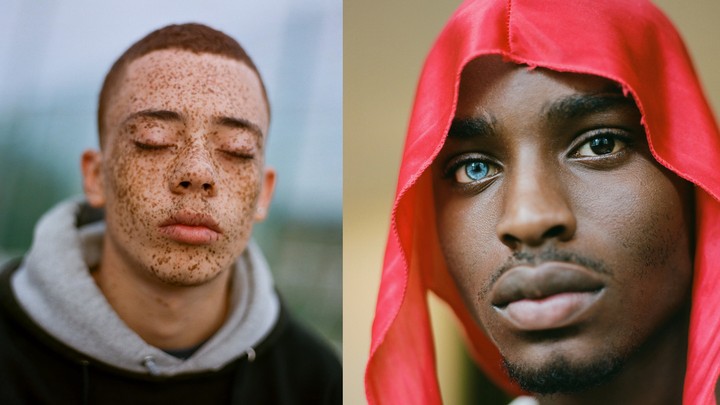 Rosie Matheson has been busy thinking 'bout Boys. Based between London and Brighton, the young photographer has won acclaim for her streetcast portraiture, capturing the young faces of these two cities. In her new project Rosie is focusing in on her male subjects, examining boyhood and the evolving states of male masculinity in a series of personal, honest and revealing portraits of young men from around the world.
So accustomed to imagery from male photographers of female subjects, the change in dynamic between photographer and subject in Rosie's series makes for an interesting change.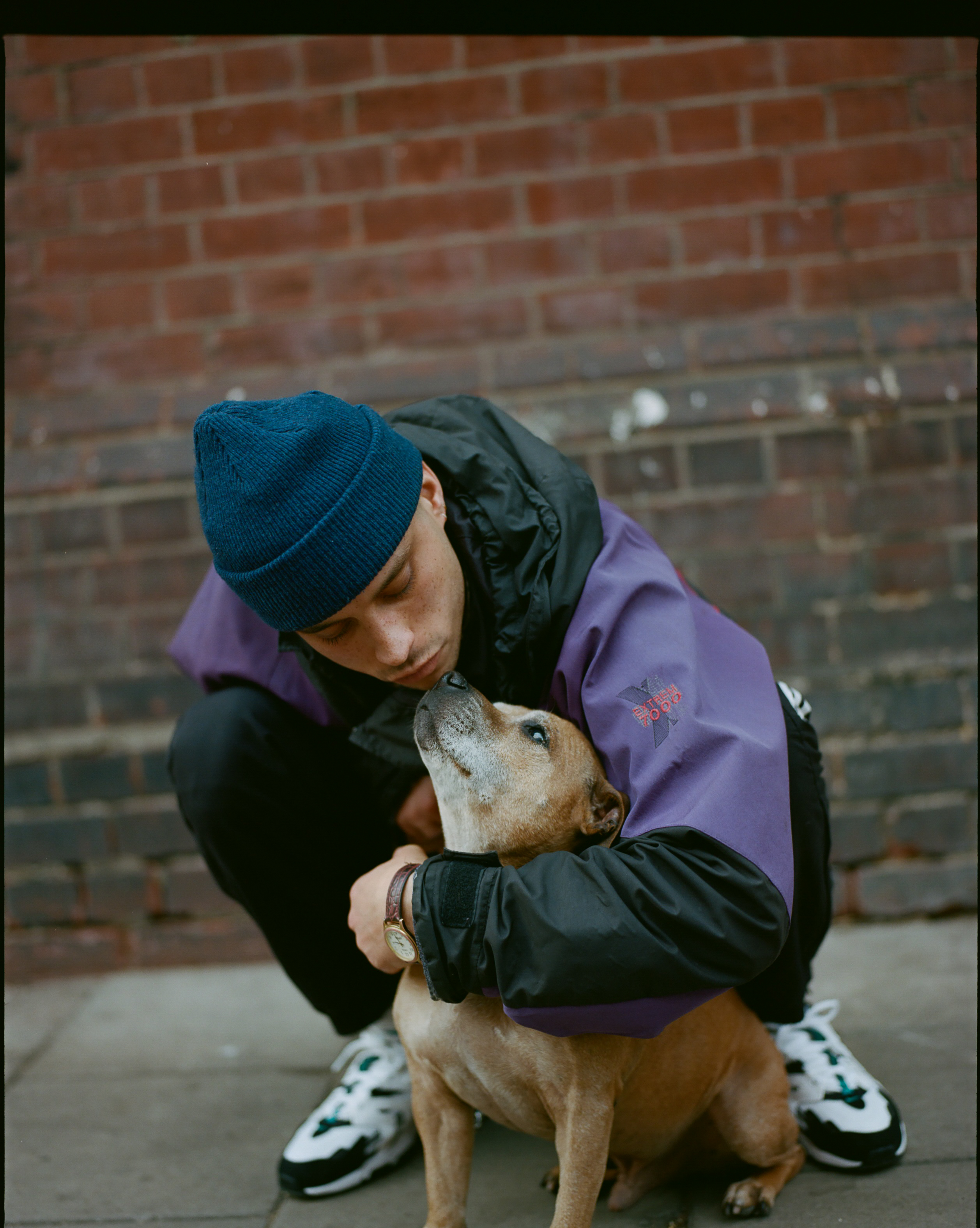 A labour of love, Rosie has been working on Boys since she first began shooting the project in late 2015, as a documentation of how young men express themselves, capturing their emotions and looking at how they choose to present themselves in everyday life. "The project explores expressions of masculine identity at a moment when subcultures which give young men a voice in society are increasingly invisible", Rosie tells i-D. "Ultimately, this work is about people who don't realise how special and interesting they are, and whose faces tell the story."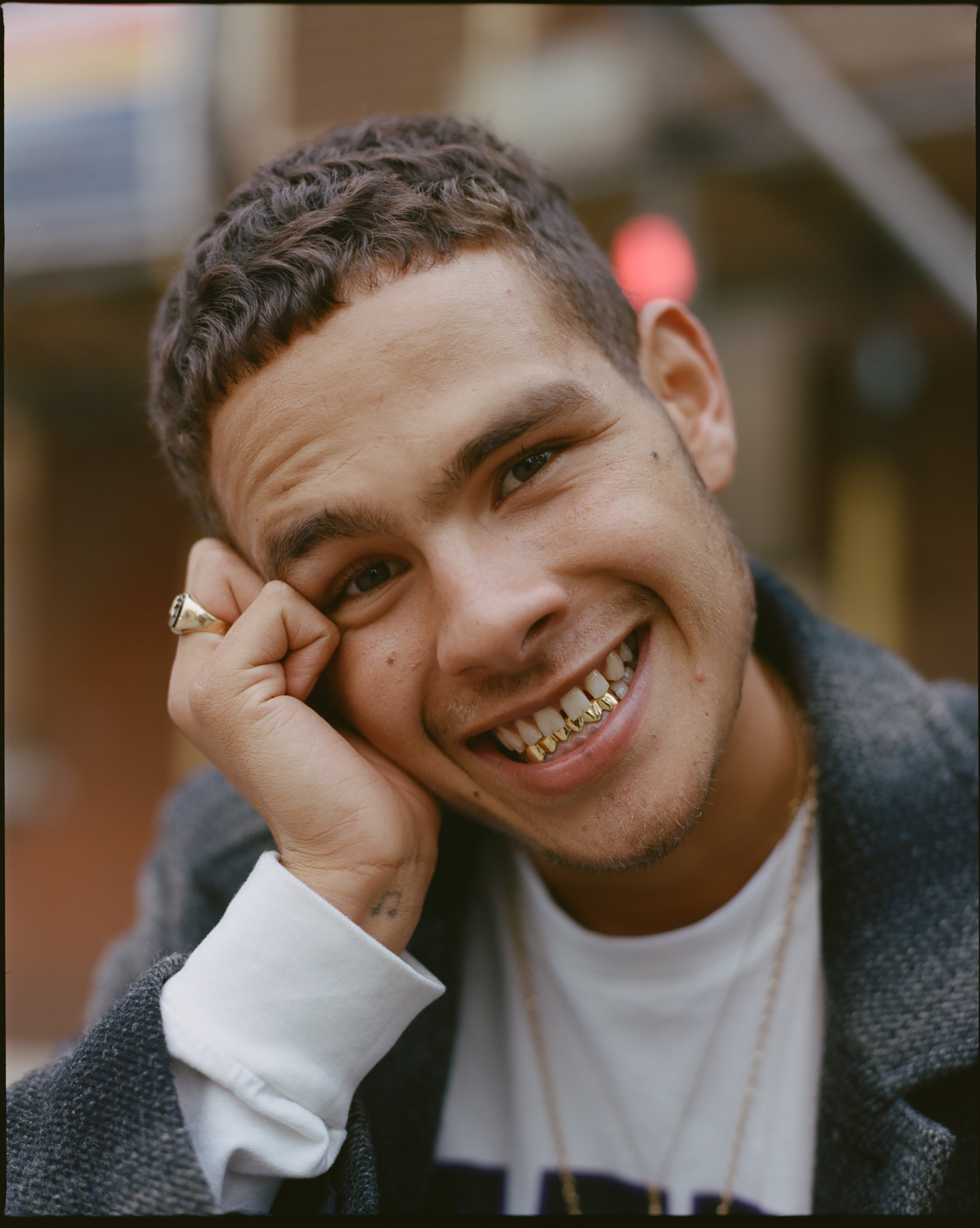 Rosie's close connection to her subjects and the reverence she has for her work shines through in each image, an intimacy to her subjects that never feels forced. "Initially, I focused on shooting boys because of their relaxed nature," Rosie says of her models. "With boys, the focus is always about looking 'cool' rather than 'looking hot' and that takes away a certain pressure when taking the photos. It allows a genuinely personal relationship and shoot experience to capture an honest portrait -- which is always my goal on any and every shoot."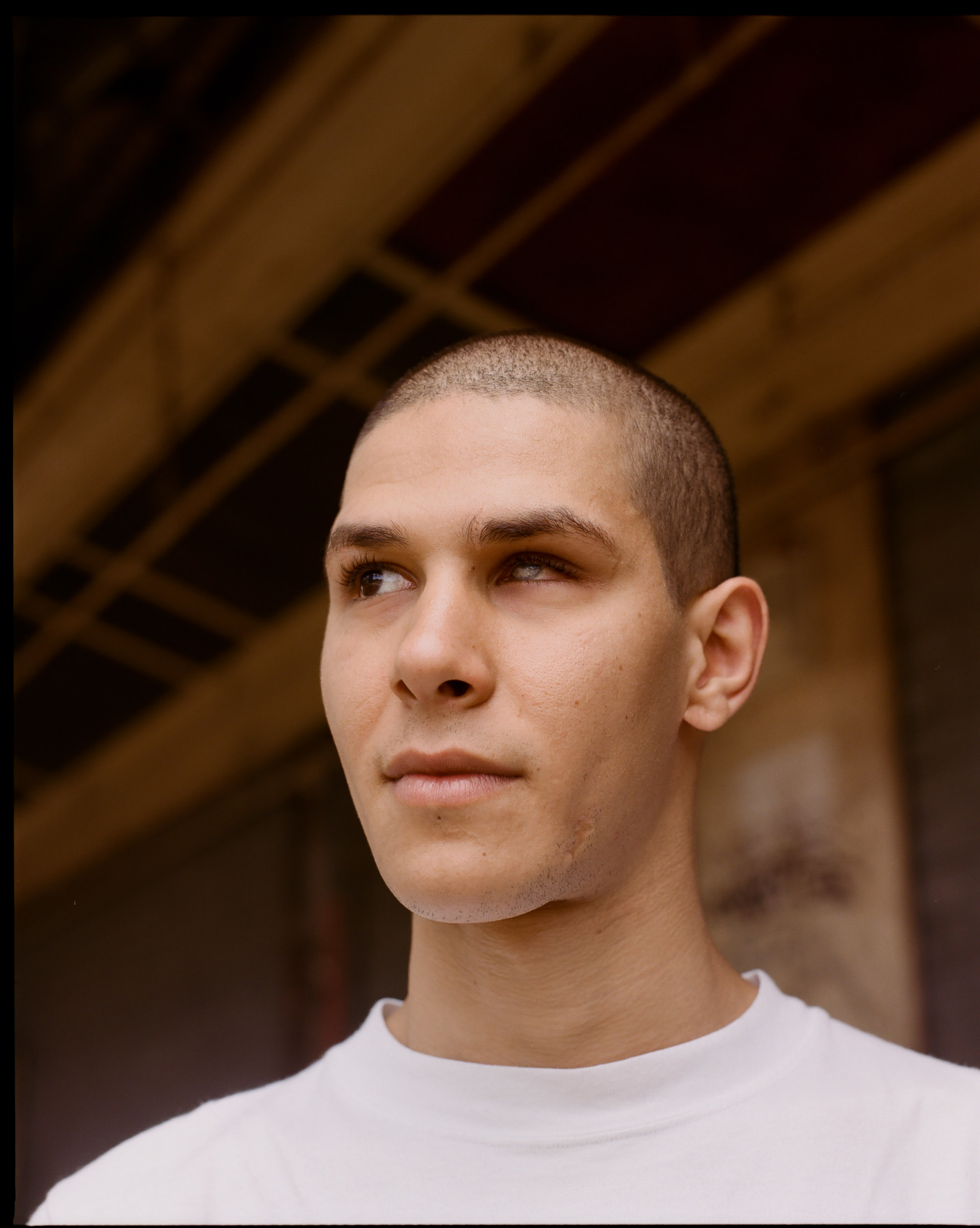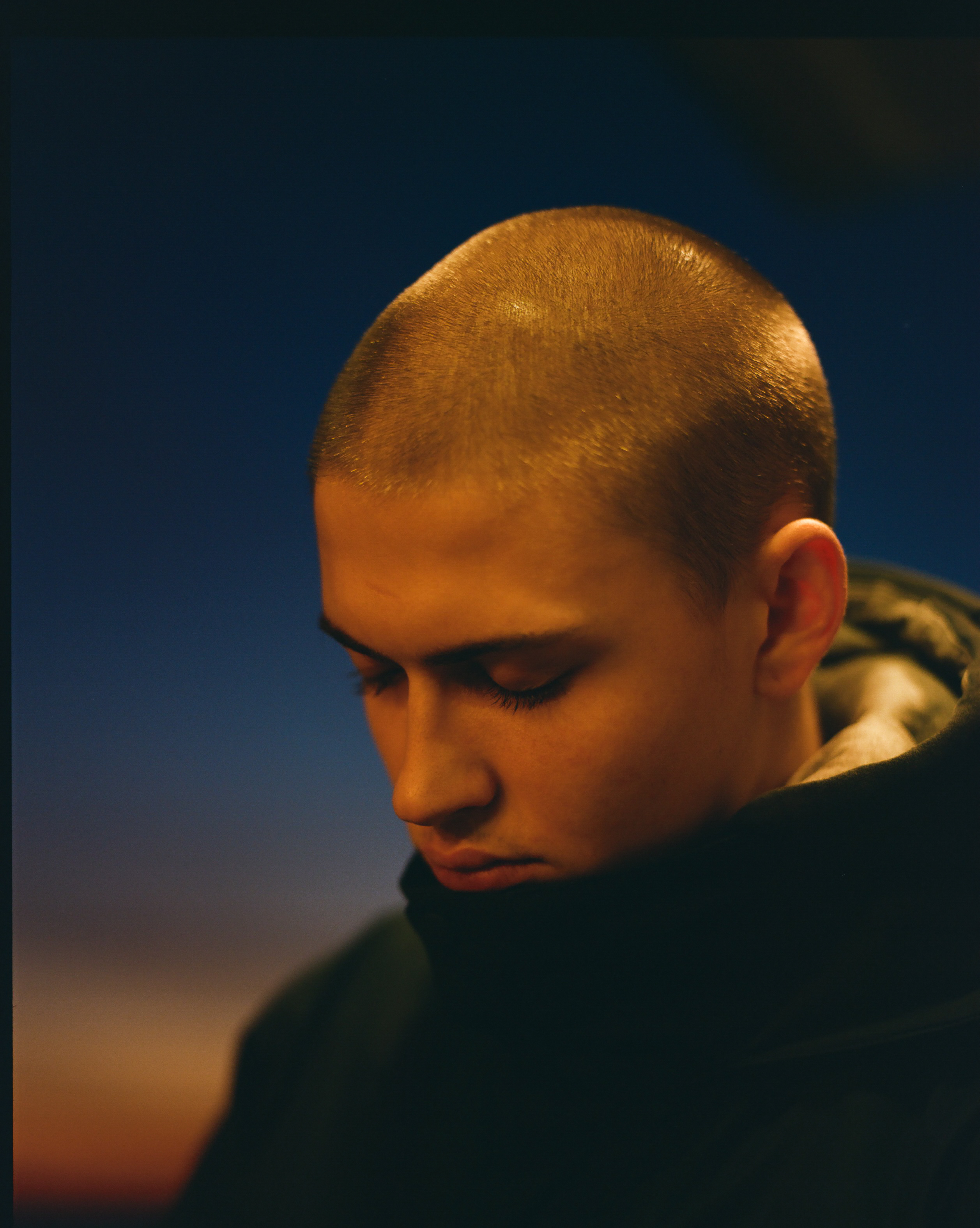 Rosie found her models for the exhibition, which include Slowthai, Oisin Lawrence and Elliott Jay Brown, through a combination of Instagram, street casting, mutual friends and suggestions from random people. "There's only a couple I knew before I photographed them", she tells i-D. "The majority were all strangers. It's important to me to build some sort of relationship with them. It's not always the case with every single guy but the majority I'd like to think so. I bump into a lot of them in London and always catch up with the ones we shot overseas. I really enjoy re-shooting the guys as we both get older and our lives change."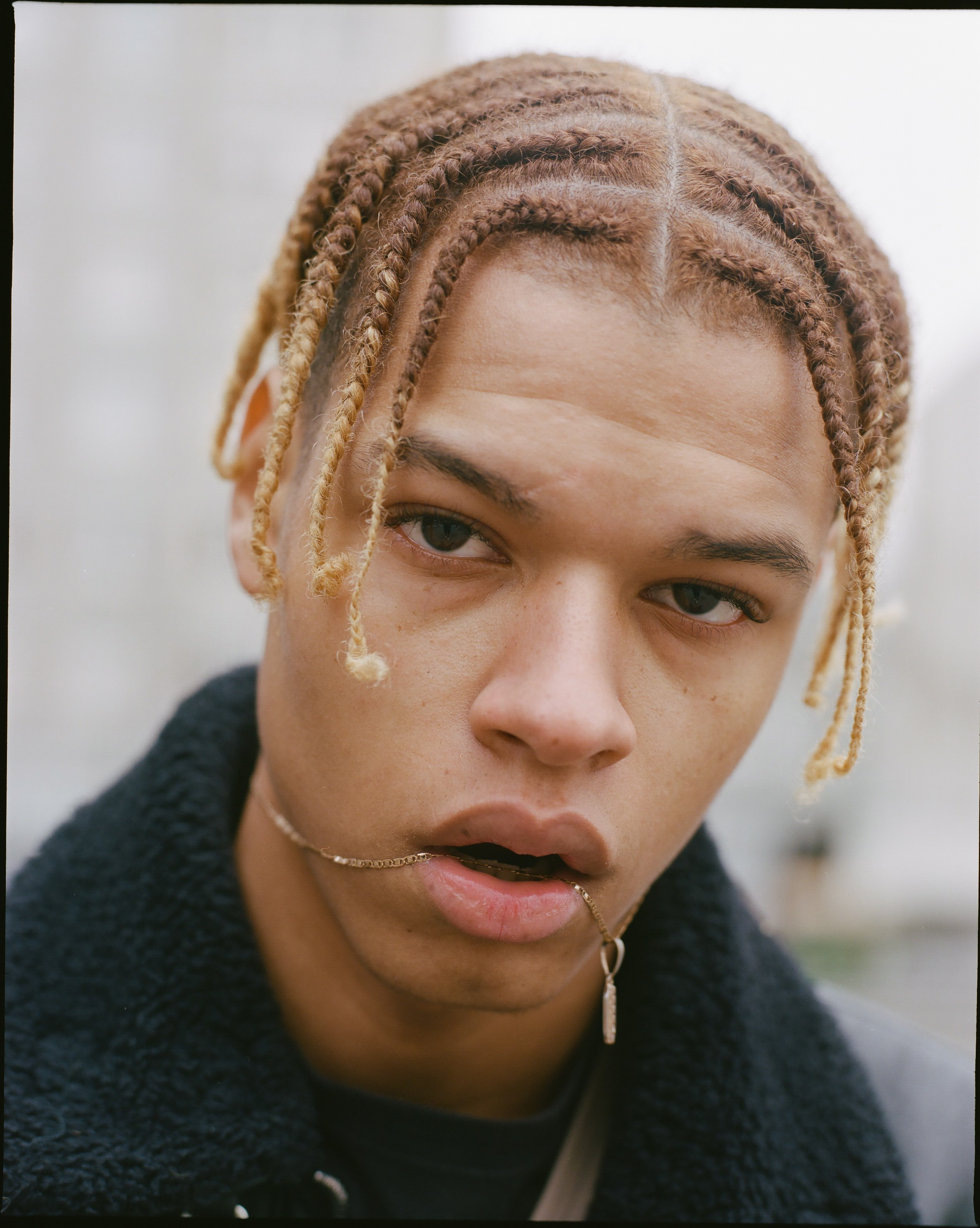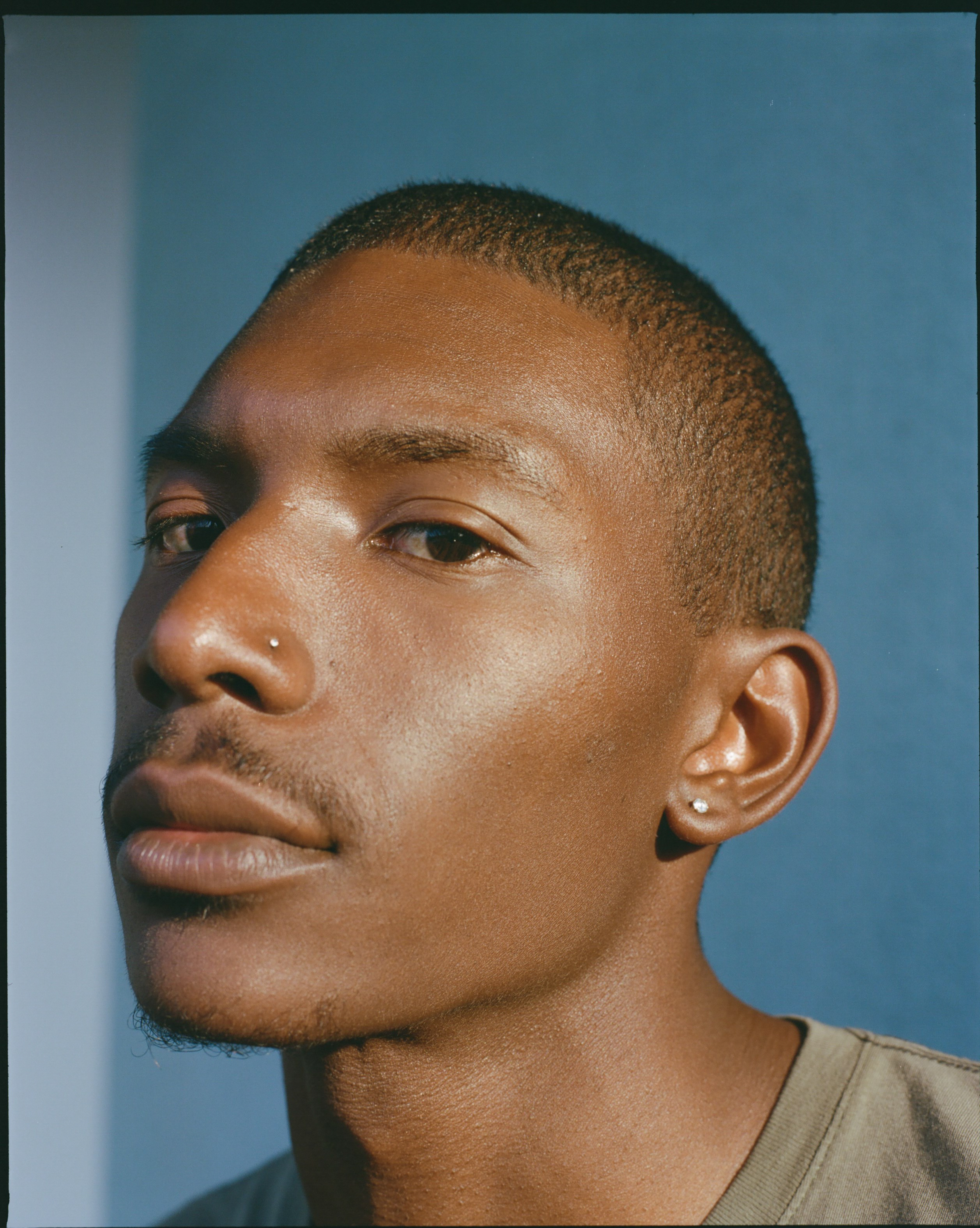 Now, after three long years of work on the project Rosie is showcasing her work at her first solo exhibition, created in collaboration with Creative Debuts. Until now, her work has been hosted primarily on Instagram. "It's so important to experience art in person and remember that Instagram isn't a real gallery", she explains. "Art must be experienced in person to to truly get a sense of its magnitude and allow people to explore the work in depth. I'm really looking forward to seeing the physical prints of the photos after really only experienced the majority of them through a computer screen. I also hope the exhibition helps people to feel something when looking at them, and that viewing the series in person challenges their idea of stereotypical masculinity, which most of the boys in the series seem to reject."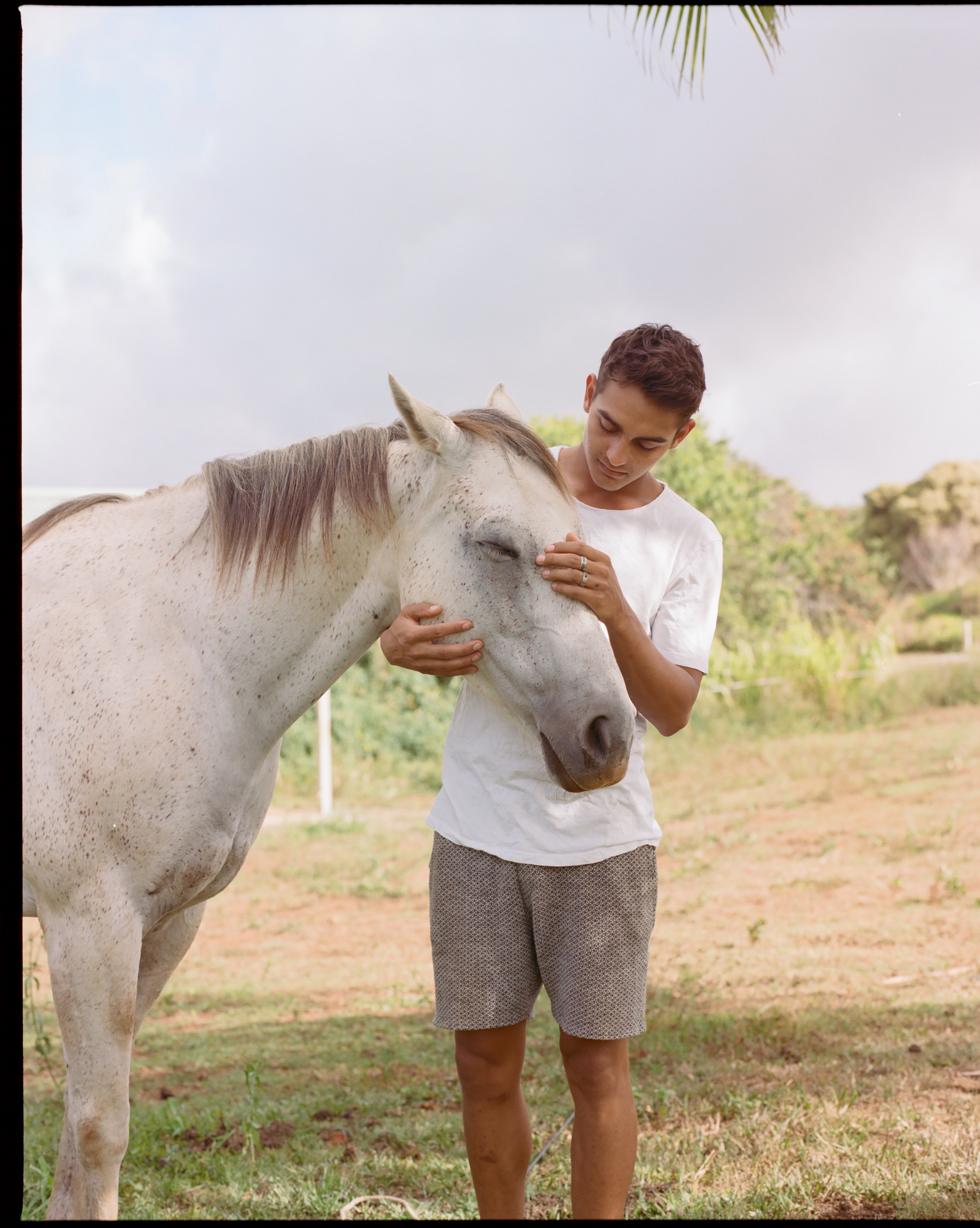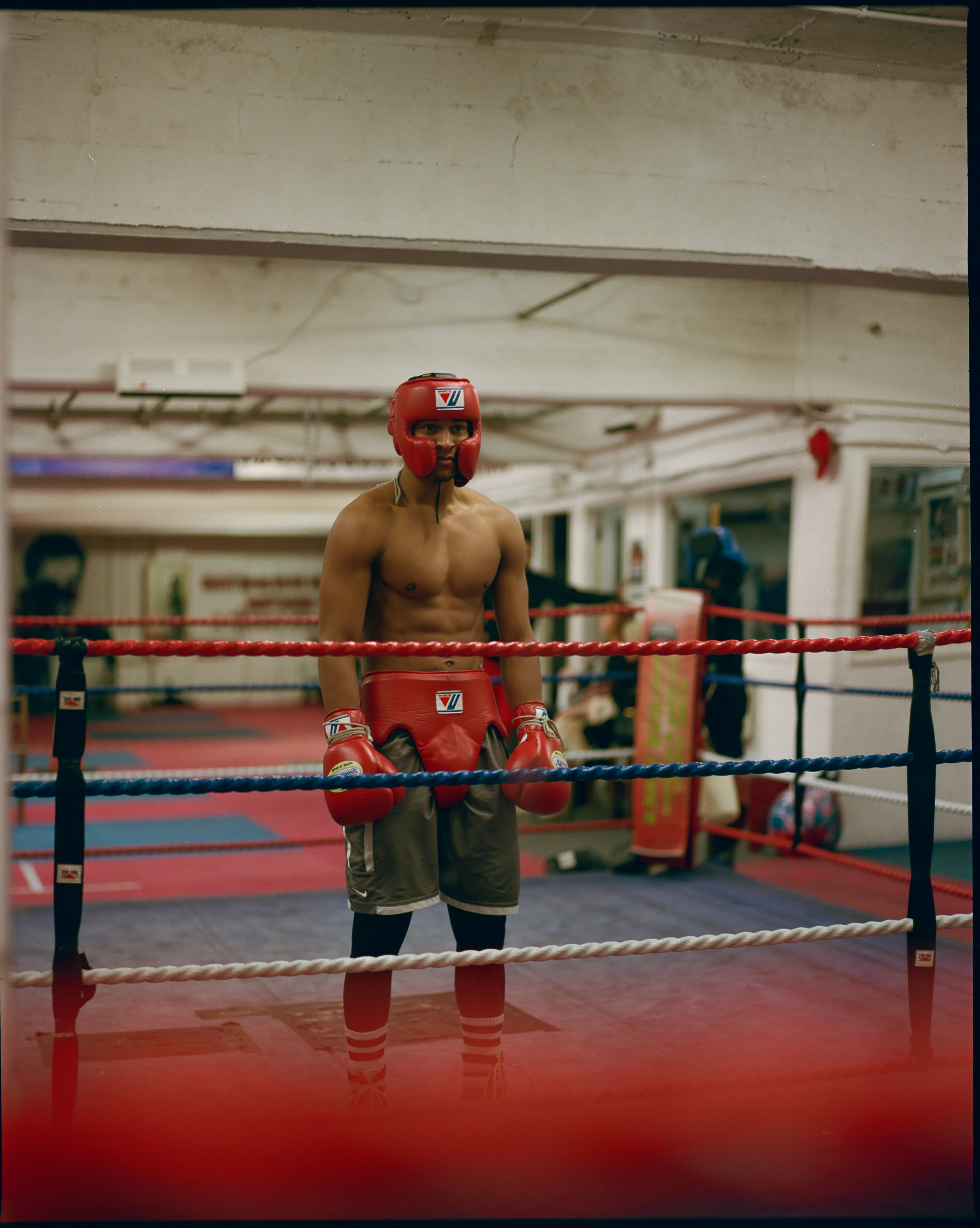 The exhibition, held at The Black and White Building in Shoreditch, will feature images from the project dating from 2015 all the way up to photos shot only a few weeks ago. The exhibition will also feature the first official screening of a tie-in film, Boys -- The Documentary. Shot entirely on Super8 film and co-directed by Kaj Jefferies, Boys -- The Documentary focuses on what it means to be masculine in the modern world. The film explores how relevant the idea of "masculinity" is anymore, and the pressures young men feel are placed on them by modern society. Capturing a range of young men, hearing their stories and getting an insight into their world, the video goes hand in hand with the photo series. "It's nostalgic and personal like an old family film, which is crucial to revealing such personal details", says Rosie.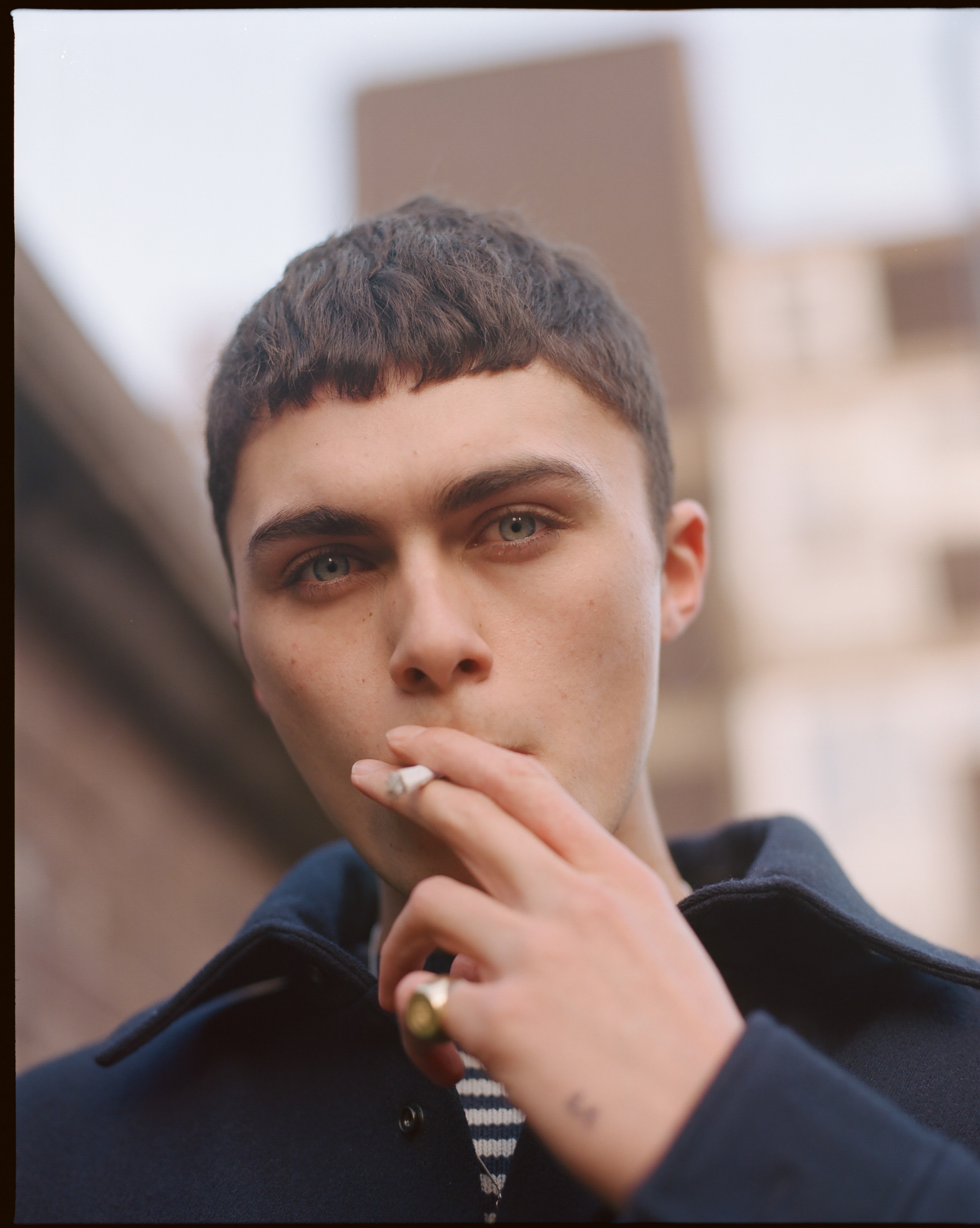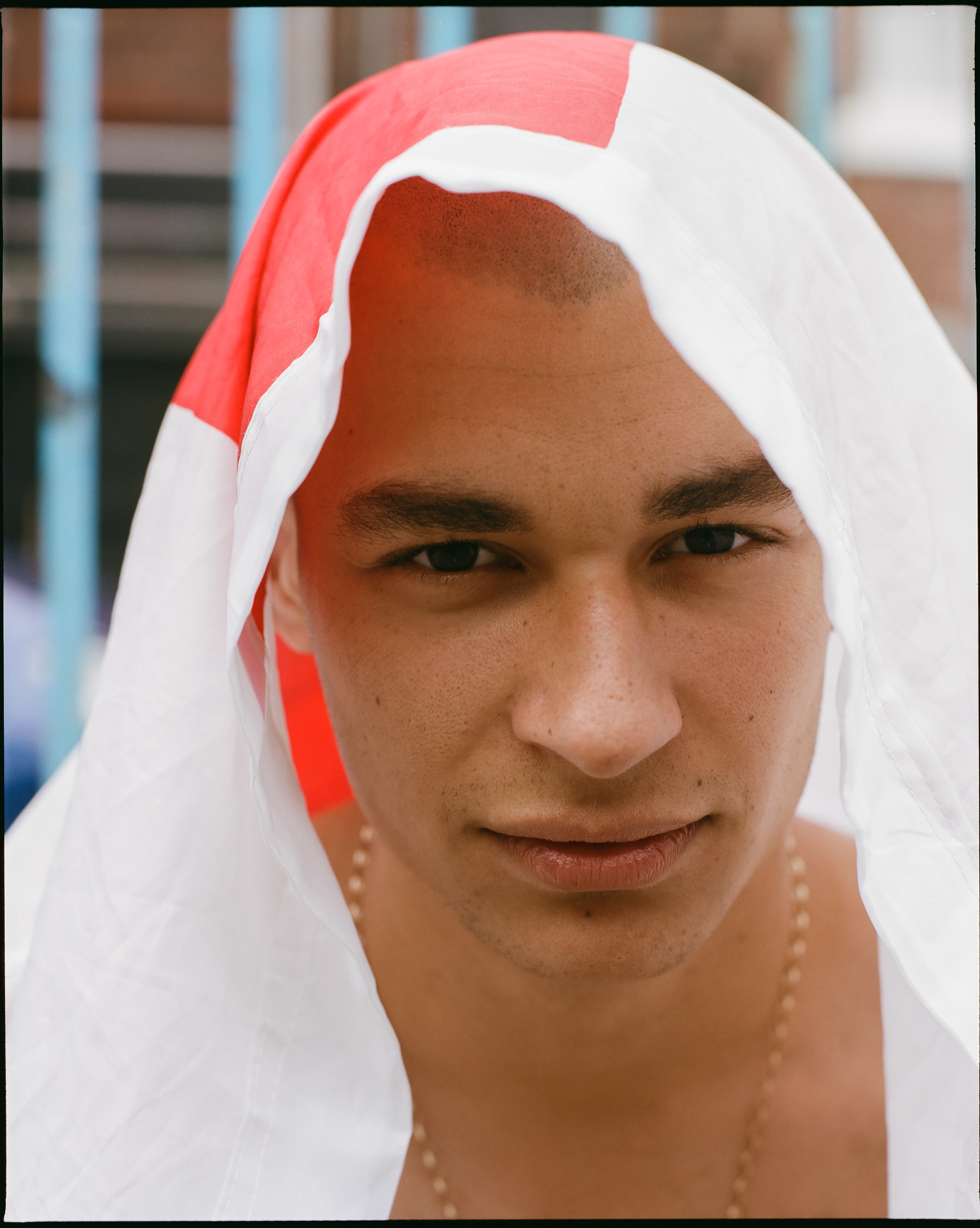 Crucially, both the exhibition and the film shed light on the changing perception of "masculinity" in our society, a term that's becoming increasing fluid. Rosie's images allow the models to project their own version of masculinity, on their own terms. "Some of the boys we shot were still trying to figure out where they fit in in the world, where they place themselves, whether it's okay to still be feminine and come across as masculine. Mental health and the ability to speak up about their problems with other men seems to still be an issue, and the dangerous belief of 'don't cry, you're a man' is still very apparent and putting a huge strain on many young men in our society. Yes, it's becoming more acceptable for men to show their emotions and feelings -- but a lot still feel unable to do so for fear of coming across weak."
"I think we're slowly getting there, but there's still a way to go", Rosie adds. "The conversation has started and that's what needs to be continued. That's where change begins."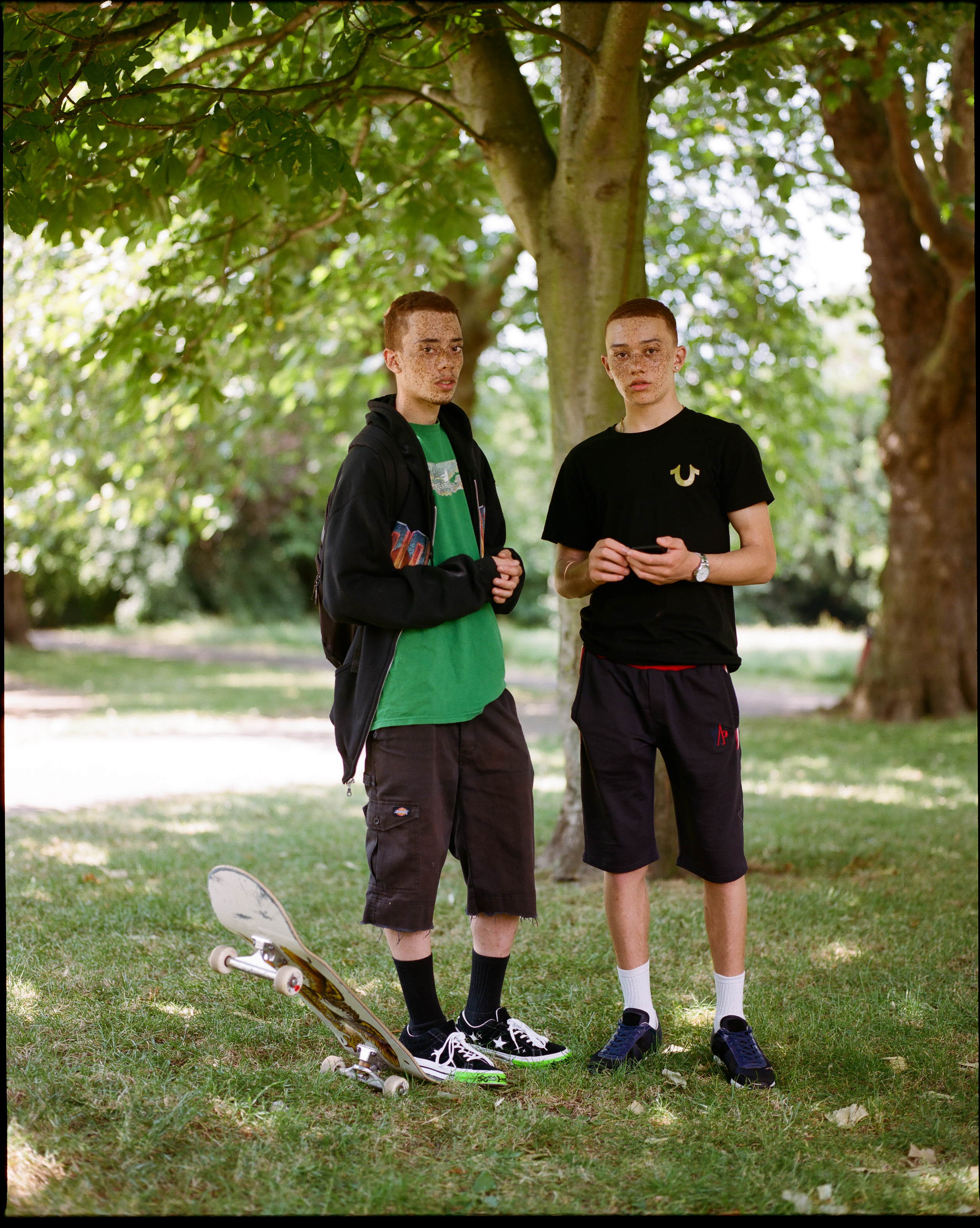 Rosie Matheson presents: Boys opens 27 July. Find tickets and more information about the exhibit here .
This article originally appeared on i-D UK.
Tagged: