Virginie Viard's debut Metier d'Art show was a sleek and sexy tribute to Coco Chanel
With the help of Sofia Coppola, Virgine recreated Coco's apartment in the Grand Palais.
|
05 December 2019, 4:54pm
What makes a house a home? At Chanel, arguably the largest fashion house in the world, it's a simple answer. The house is a home -- or at least it once was for Coco Chanel herself, who kept a private apartment at 31 Rue Cambon, sandwiched between the design studio on the third floor and the haute couture salons on the first. The apartment remains there today, untouched since her death in 1971, still brimming with her talismanic objets. The number fives woven into lampshades, bundles of wheat on the mantelpiece and gold lion figurines (she was a Leo), shelves of antique books, crystal balls and black-and-gold Coromandel screens. Today, they constitute the mythology of the quintessential Chanel look.

Virginie Viard drew on Coco's apartment for her debut Métiers d'Art show. It was a celebration of those motifs and the canon of Coco-isms (the cardigans, the suits, the wide-leg trousers, pearls, bows et al) that are only to be expected chez Chanel. And whereas her predecessor, the late Karl Lagerfeld, would often riff on exotic themes and locations -- Egypt, Scotland, Salzburg and India come to mind -- Virginie chose to stay at home. She recreated the plush cream-carpeted apartment of Chanel inside the Grand Palais with the help of her friend Sofia Coppola, who helped create the warm mise-en-scene of the show. Central to it was the iconic mirrored staircase that models would descend as the Mademoiselle sat perched at the top, spying on the audiences of her shows.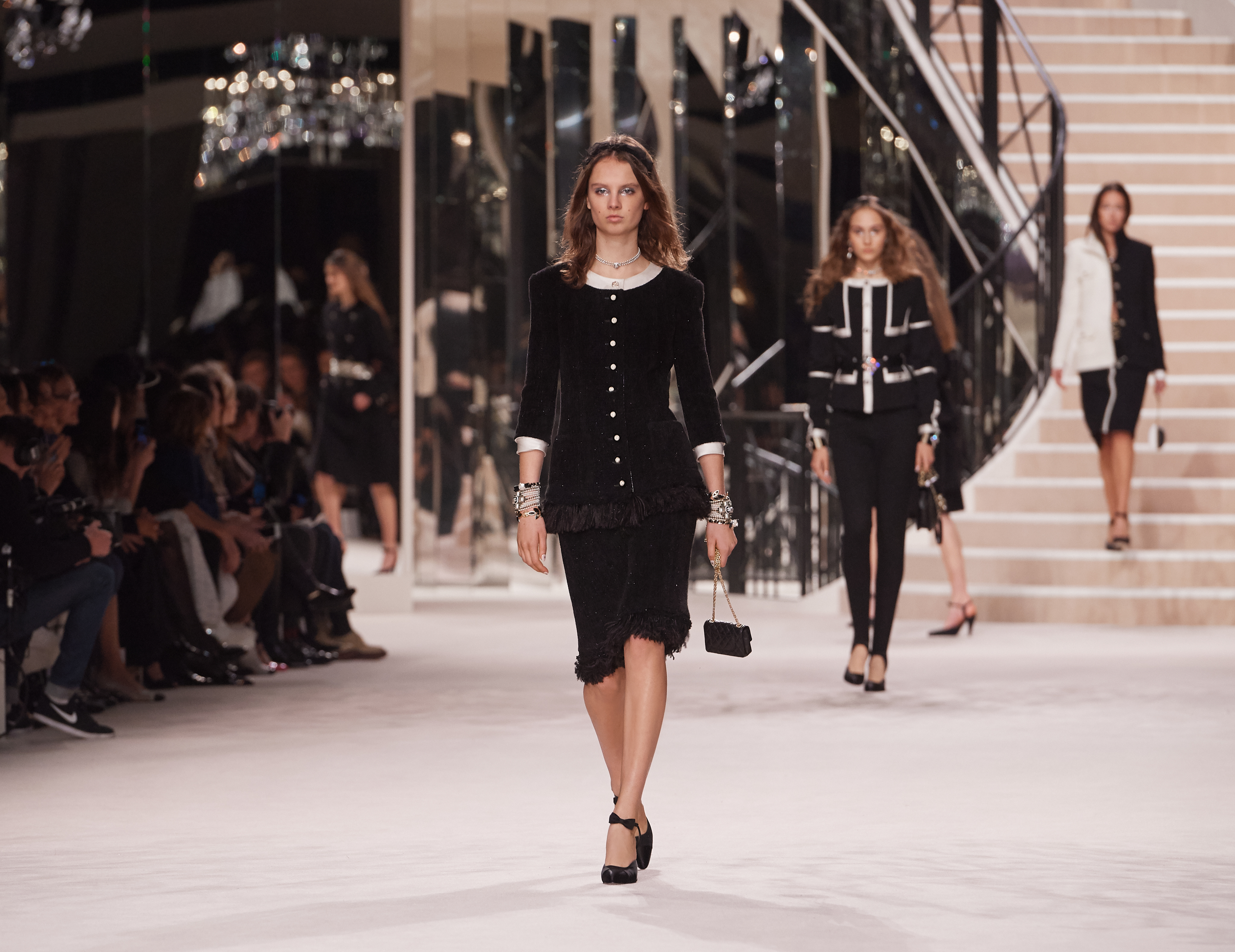 "There is a sort of simplicity in going back to Chanel's ABC," Virginie said. "We don't need to do too much. I didn't want the usual long-distance travelling of the Métiers d'Art collections, I wanted to stay in Paris. So, we had to think of a new way of doing things. And then there are the codes invented by Gabrielle Chanel and made sublime by Karl Lagerfeld, which I like mixing up. For me, it has to be on the same level as in real life. I always question the context, which has nothing to do with the way we lived decades ago."
So she imbued all those codes and house classics with a younger, easier, more straightforward sensibility. The fresh-faced casting, natural hair and glimmers of silver eyeshadow had an 80s-tinged girlishness to it. Think of a young Vanessa Paradis (who once famously starred in Chanel adverts, now followed by her daughter Lily-Rose Depp) pairing a Chanel jacket with leggings, or old teen magazines with girls photographed on the street or outdoors, smiling and looking beautiful. "This is a return to the codes and the very first Métiers d'Art show in 2002, which actually took place in the salons, at 31 rue Cambon," Virginie explained. "That show was very dear to me. The models smoked cigarettes while listening to Lou Reed. It was more of an attitude than a theme."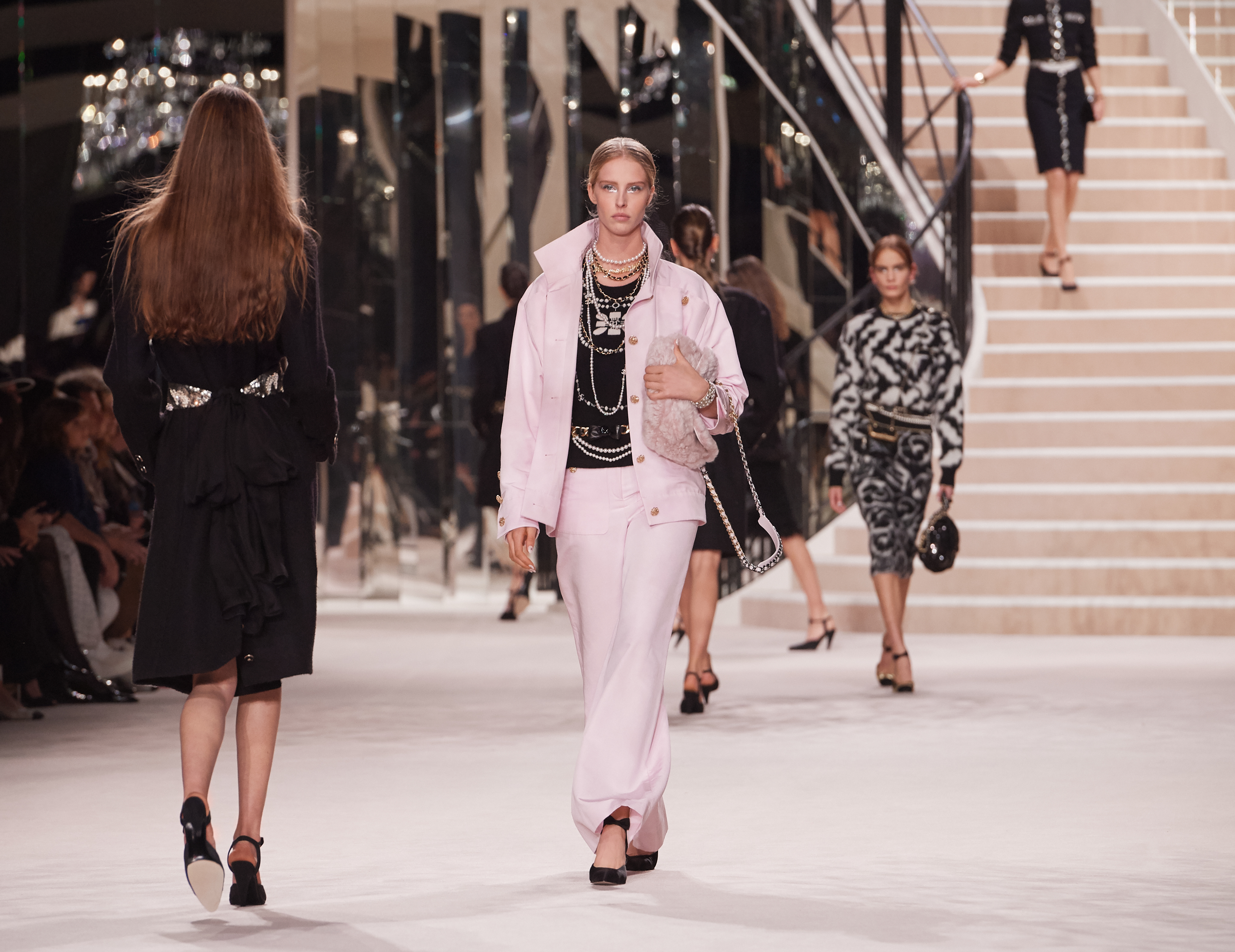 Serious, elegant black-white-and-gold looks (super chic in their monochromatic splendour) segued into an array of fruity lip-gloss colours (raspberry, apricot, tangerine) and even rainbow tie-dyes (or at least the couture equivalent: mottled rainbow tweeds). The silhouettes were kept sleek and sexy. The Chanel suit was broken up and reconfigured, low-rise skirts slung on the waist and jackets abbreviated with exposed midriffs. Sometimes the sleeves were insouciantly pushed up, or jackets mismatched with silk skirts fastened by a few chains, worn with a miniscule quilted bag. It looked like something you might actually wear out dancing. The eveningwear was very cocktail hour, too: sparkling boiler suits, coquettish chiffon LBDs, barely-there gold lace slip dresses.
Of course, the objective of Chanel's Métiers d'Art show is to showcase the master craftsmanship of the eleven ateliers -- the expert embroiders, feathermakers, paruriers, pleaters, shoemakers, milliners and glovemakers that Coco Chanel would have worked with herself in the 50s, and which Chanel bought in 2002 to rescue from extinction. The idea is that although Chanel owns them (and is by far the biggest patron of their services) they are available for hire to any other fashion house, and as long as there is Chanel, their skills will be kept alive. For the last thirty years, during which Viard worked alongside Karl Lagerfeld, (he described her as both his right and left hand) she oversaw and liaised with each of the specialist workshops, so she's perfectly place to turn their handcraft into catwalk creations.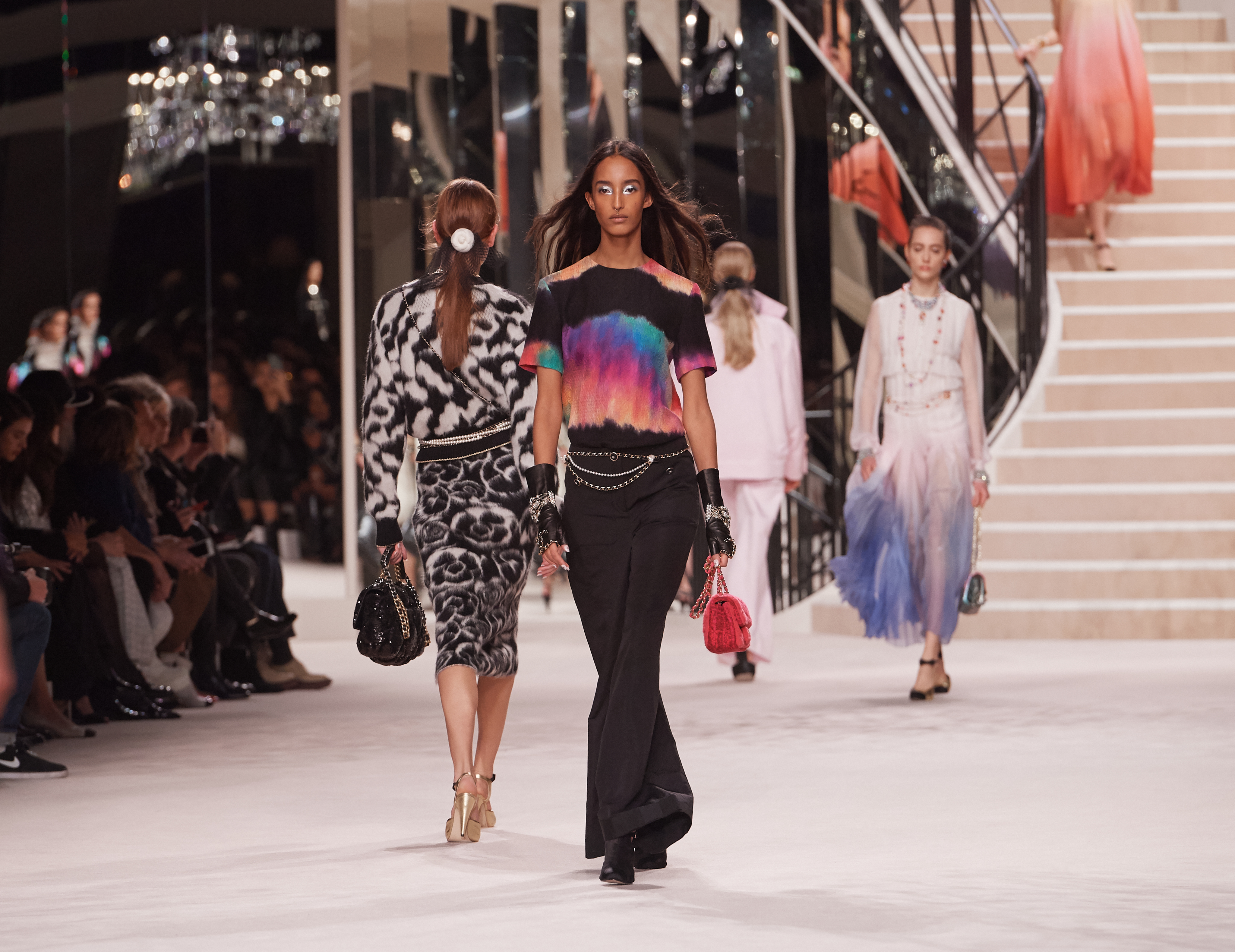 Next year, each of the eleven workshops that come under Chanel's ownership will move into a 25,000 square-foot energy-efficient building in Aubervilliers, on the outskirts of Paris. Just as Chanel has preserved the traditional handcrafts of these ateliers and indeed Coco's apartment itself (which is about to undergo careful conservatory renovations) -- it has also preserved the legacy of Coco and Karl, and as a result, its integrity. Chanel may be the largest fashion house in the world with an immediately distinctive vision -- but much more than that, it is a home for the countless artisans and their immensely breathtaking talent and technique.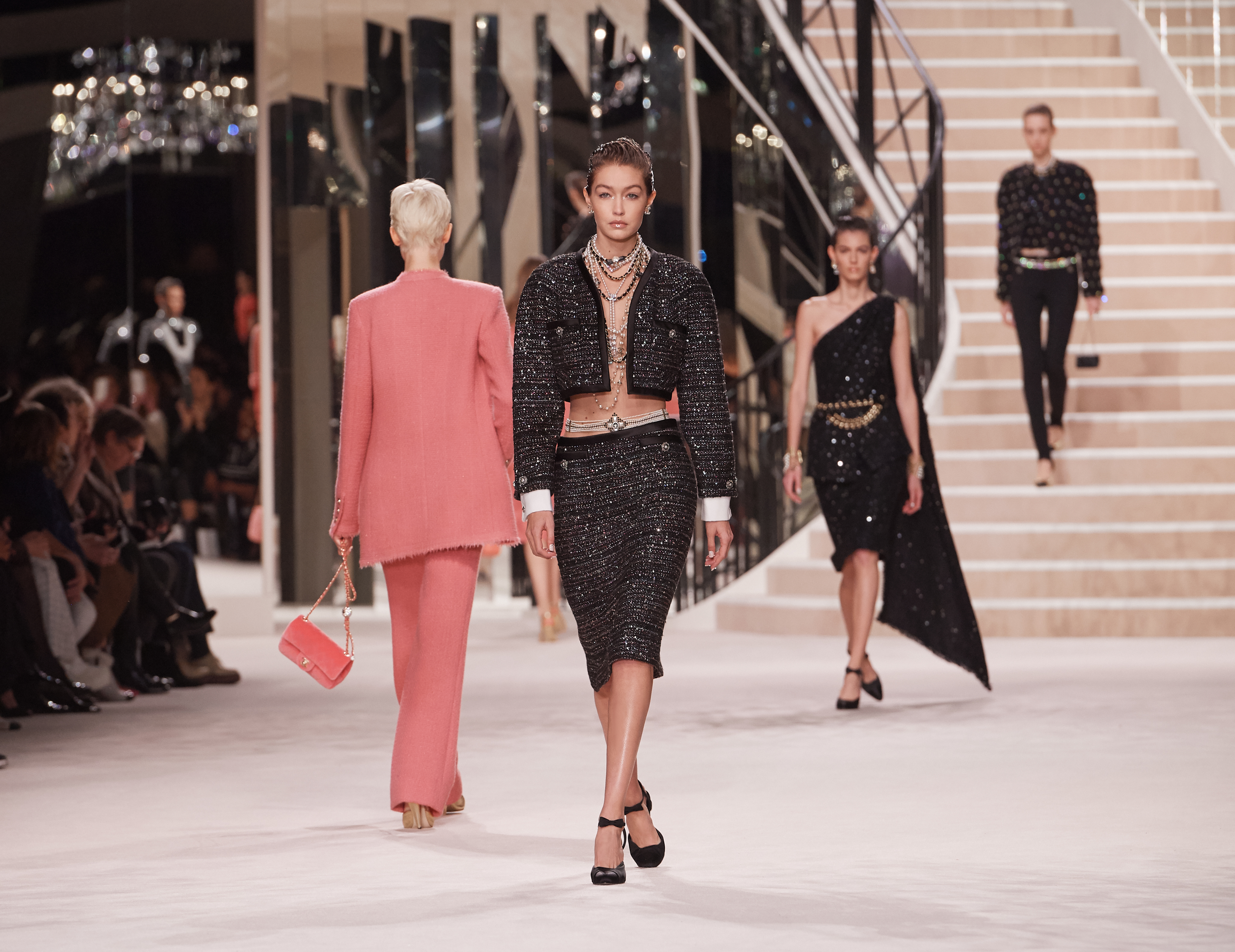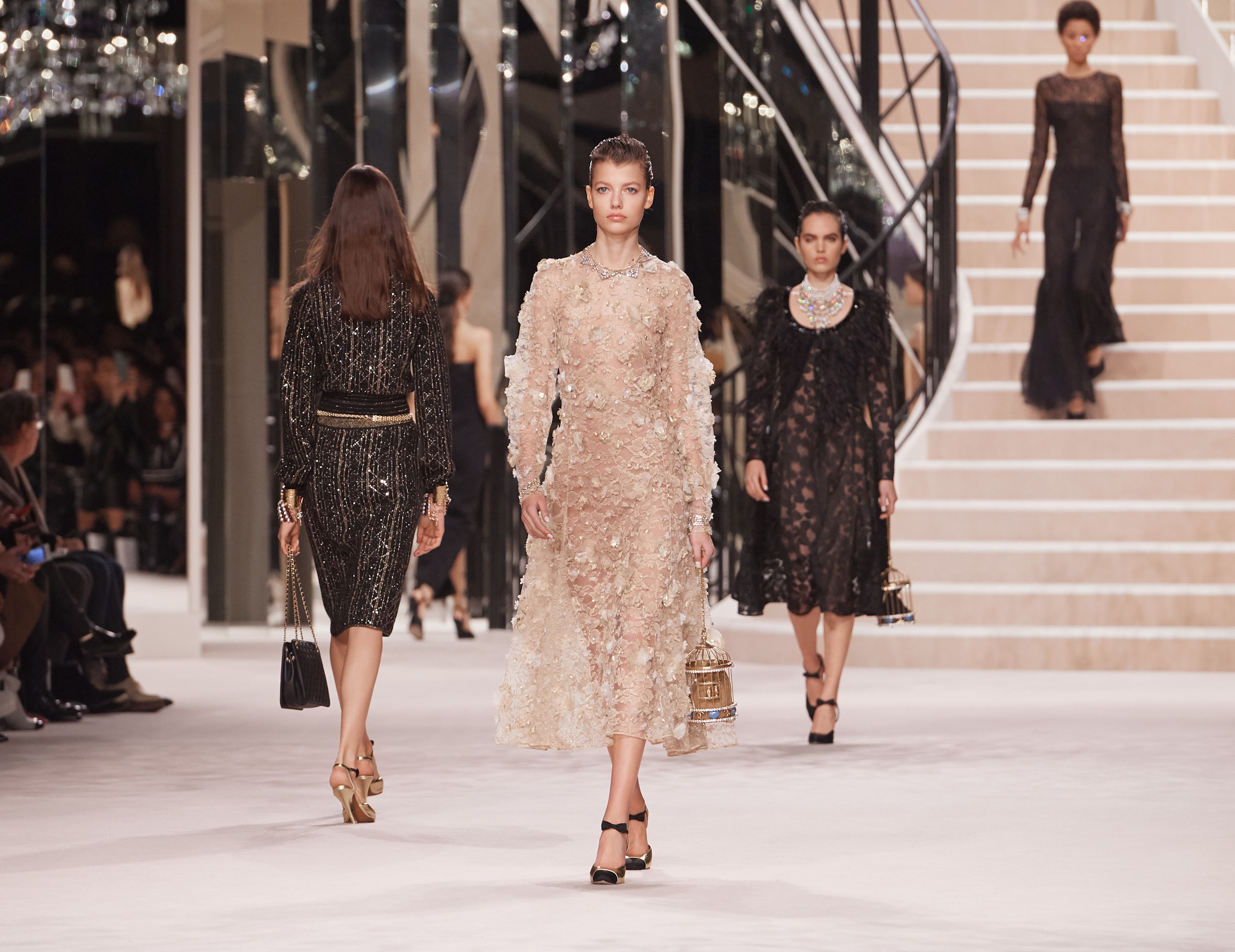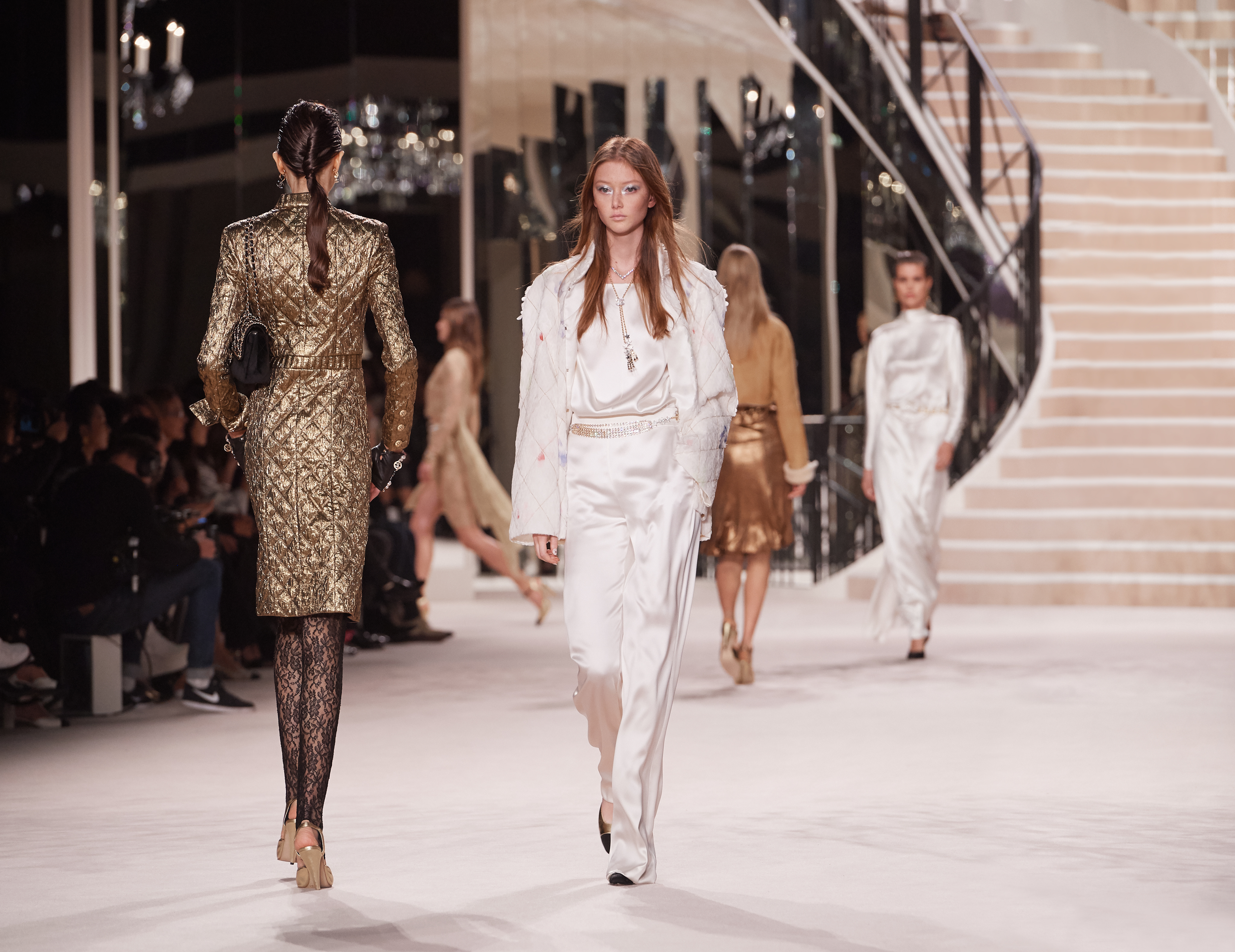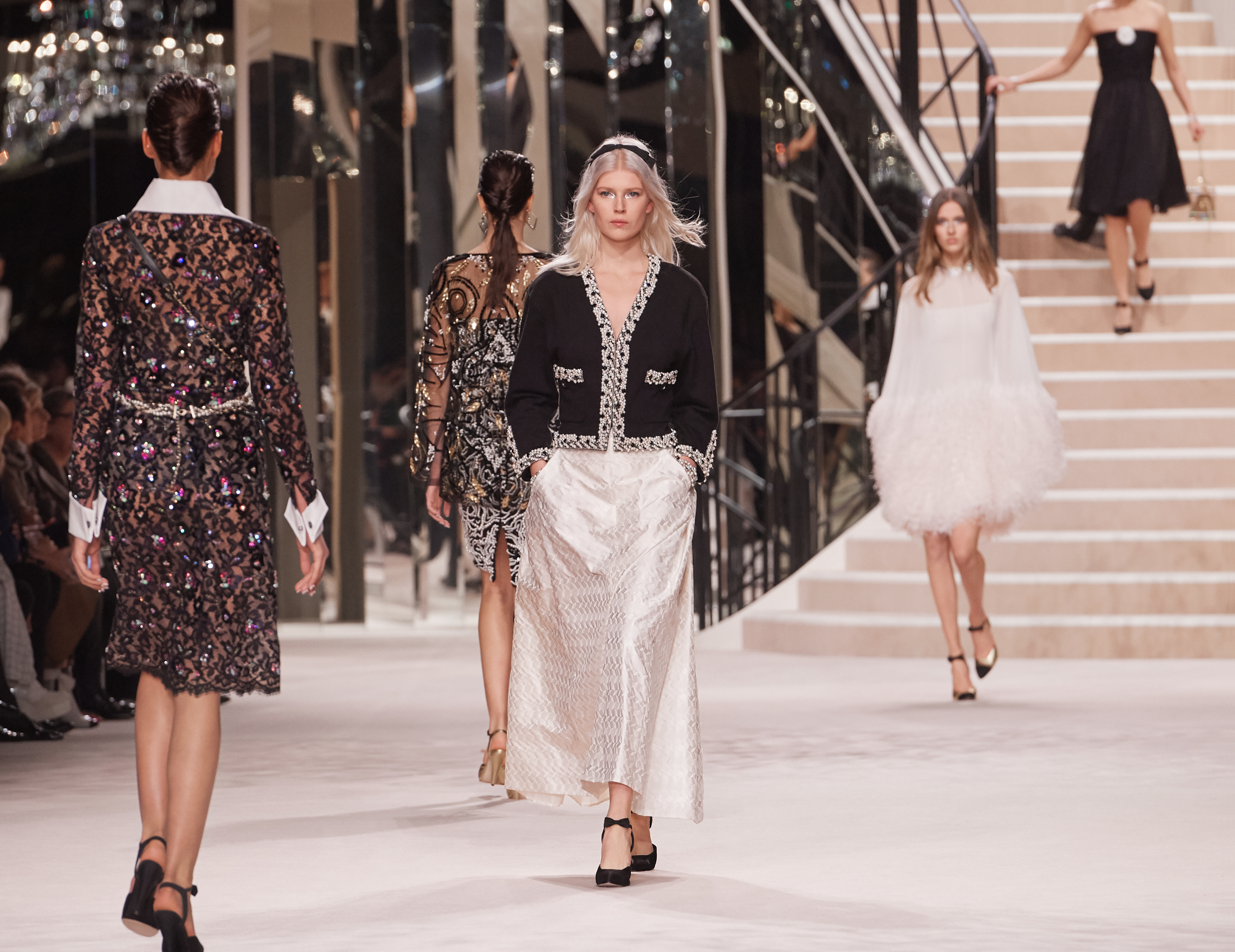 Tagged: