ashish conjured a celestial coven of queer disco witches for spring/summer 18
Heartbroken at the state of the world, Ashish sought refuge in the power of queer witches. To the sound of a live harp, they walked in semi-darkness lit only by mirror balls.
|
21 September 2017, 1:10am
"I am a queer witch!" Ashish Gupta beamed, his smiling eyes outlined with kohl, when he emerged from the backstage area of his spring/summer 18 show. His energy was a response to the magical runway moment he had created -- where models walked in semi-darkness, lit only by the reflections from mirror balls dancing around the room -- but the mood of his collection was darker.
"I've just been feeling a bit shitty this season, and I just needed a dark moment," he admitted. It was an emotional, and personal collection, reflecting the sadness he feels at the state of the world, the attacks on people's rights. "I feel like we're living in dark times," he says, "I suppose what I feel angry inside about, is all those years of fighting for things, and it's all so fragile. And it's that 'heart of glass' thing -- the breaking of something that is actually so precious, but so fragile, and we don't even realise it until it's gone."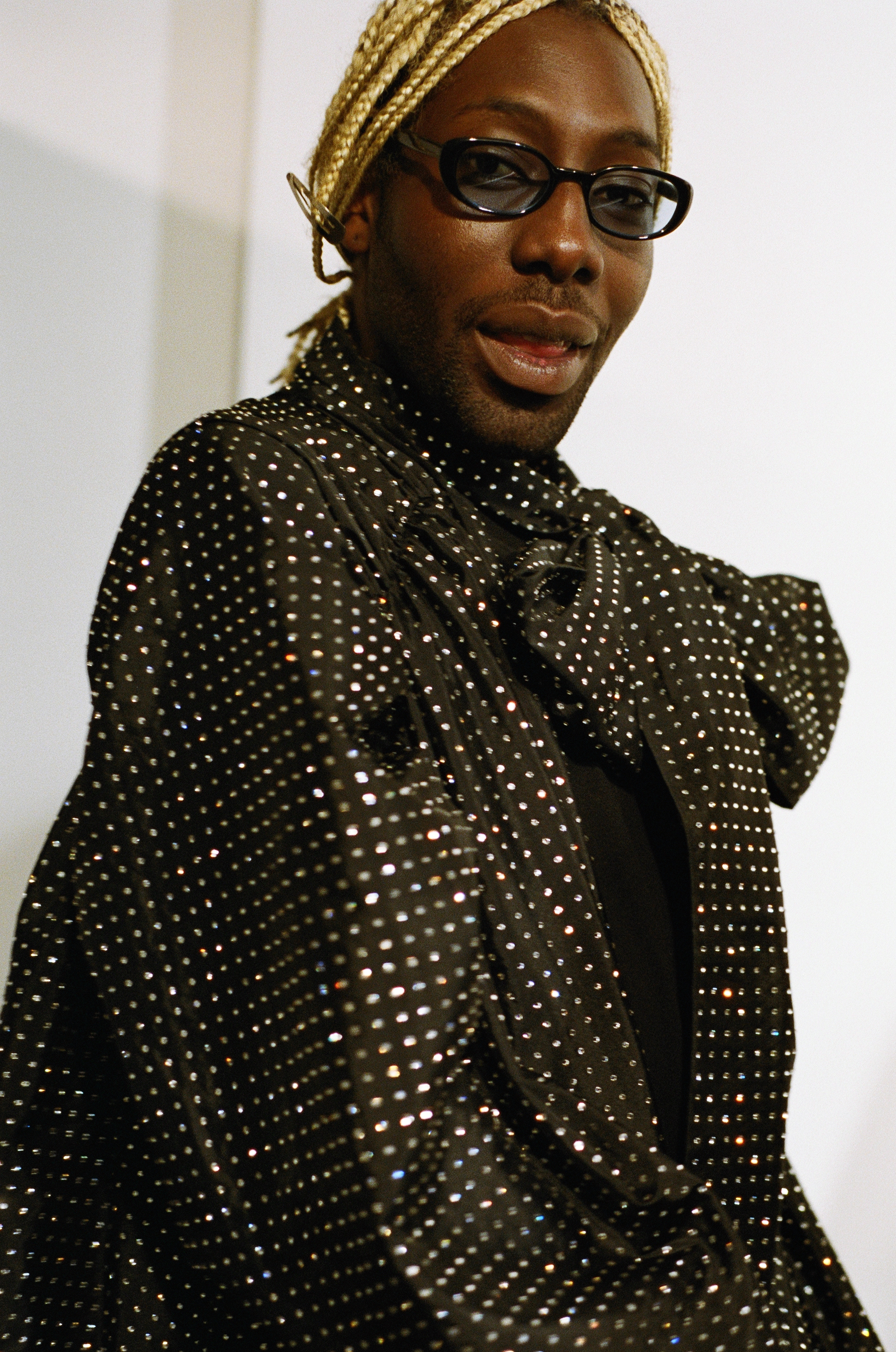 It's a topic that has preoccupied him for several seasons. After Brexit, Ashish celebrated love and diversity with a sombre, romantic collection inspired by his Indian heritage and a 13th century love poem (it was also where he debuted his instantly iconic 'IMMIGRANT' T-shirt). Last season, his reaction to the political mess in America was a rainbow wave of defiance: bright colour-striped proclamations of love and nasty-womanhood emblazoned across sequin-covered American sportswear styles.
A more sombre mood returned this time around. 'A heart is a heavy burden,' one T-shirt proclaimed, a broken heart picked out in blood red sequins on the chest. 'Good Mourning,' read another. The mostly black and white collection included Wednesday Addams-style dresses; gowns in sequin-embroidered lace depicting moons and stars, commissioned specially from an artisan in Delhi ("It's all flowers!" Ashish complains of normal lace); and pyjama suiting (one jacket had 'R.I.P' embroidered over the heart). Models walked barefoot in the atmospheric mirror ball lighting, soundtracked by a live harpist.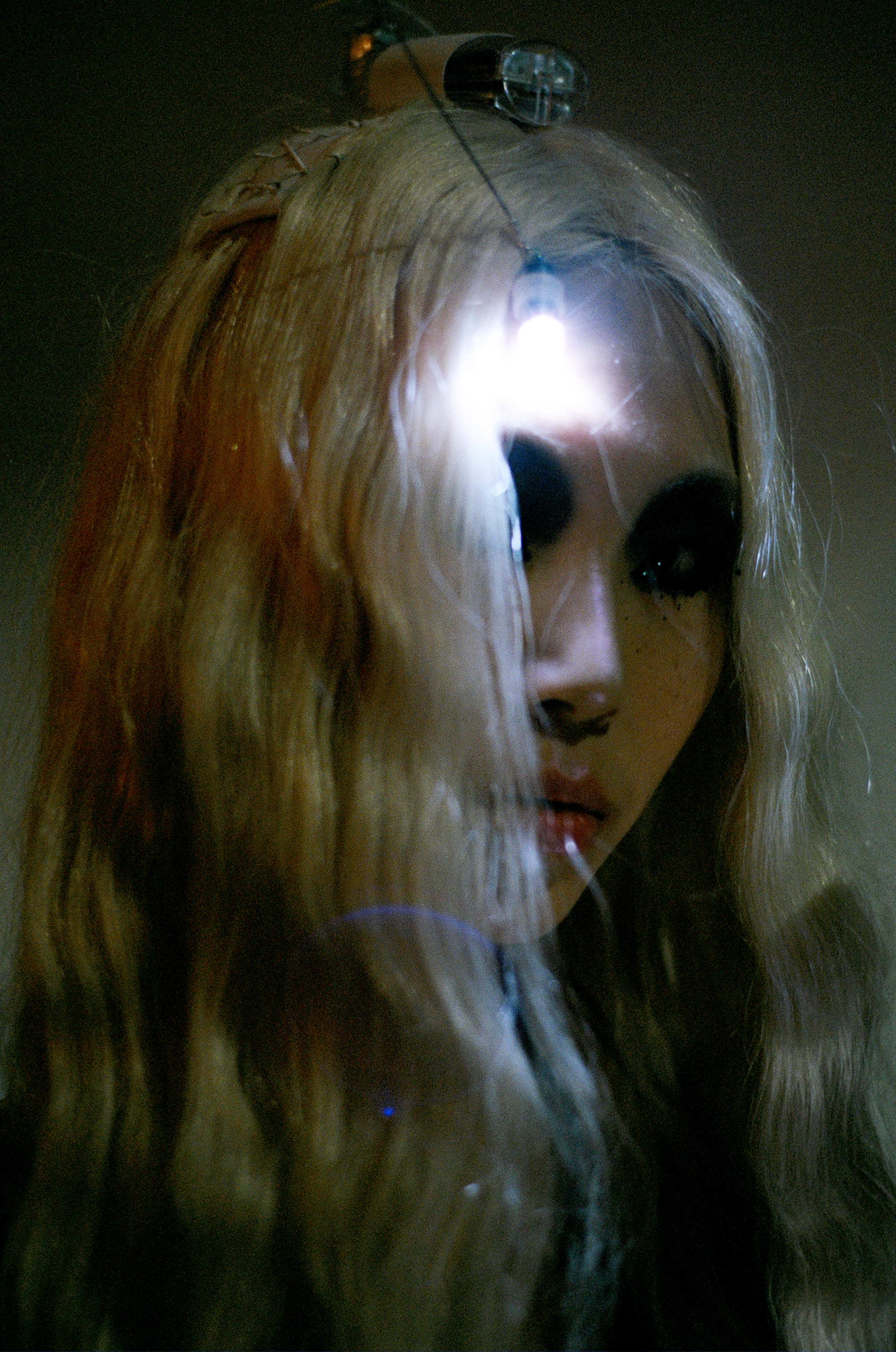 "It's just this mood I've been in for the past couple of months, it's been quite a dark place. I said, I don't want to fight it and do something that I'm not feeling. I might as well use that [mood] and treat it as a kind of cathartic thing," Ashish reasoned. The show notes provided a simple list of credits and a single Martin Luther King quote, 'Only in the darkness can you see stars,' which Ashish recited backstage. "The point is that, in dark times we find hope, and actually I just thought I'm going to do this really celestial, beautiful, ethereal, sad collection."
Years and Years frontman Olly Alexander watched from the front row. "I felt like I was transported into another world! Which is all I want these days, so I'm happy to be able to receive that from Ashish," he told i-D after the show, adding that he loves both the clothes and the politics: "I just feel like we need people to be speaking out and taking a stand whoever they are. Being alive is being political, so it's really inspiring to see an artist do that with their work."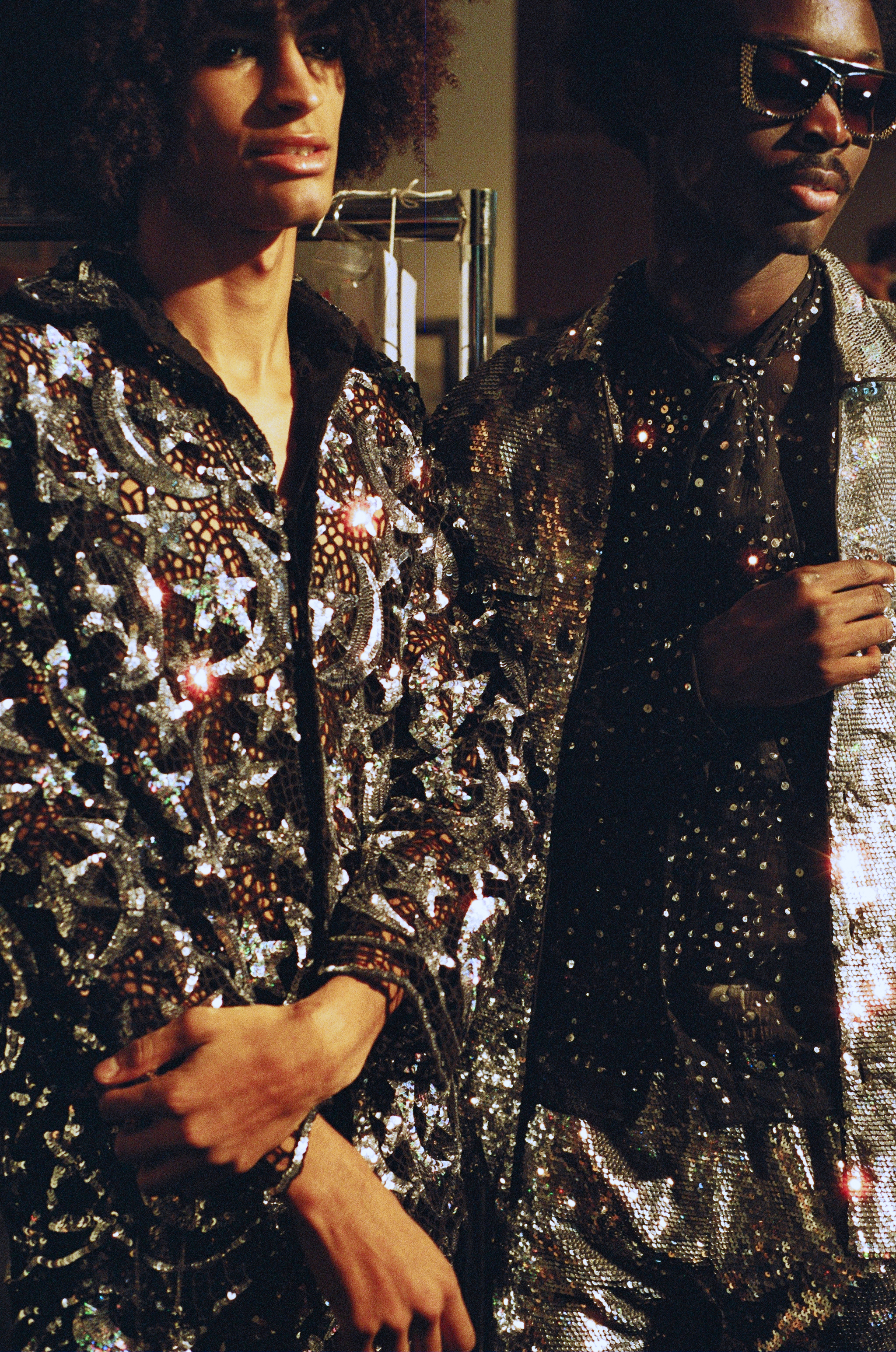 Railing against the drive for conformity in conservative politics, Ashish declared: "We need to be browner, queerer, witchier, stronger. You know, we need to be more, we need to push it more." Used as slogans in the collection, the designer says we need to reclaim the words 'Queer' and 'Witch'. "I think they are really strong, powerful words," he said, "And I think that women being branded as witches, actually it's being done in the wrong sense. I think it's a really strong word, and I want it to be a positive word."
"And it's not just queer in the sense of gay, it's queer in the sense of being an oddball and being the odd one out," he adds, asking, "why is that not acceptable?". Ashish is earnest about these issues, but he never loses his wry sense of humour, and belief in love, joy, and fun. As a playful cherry on top, models wore whirly-gig head-dresses (created, of course, by Rottingdean Bazaar) spinning tinsel and glowing fireflies around their heads as they walked. Disco witchcraft if ever we saw it.