@whos____who is calling out plagiarism in art
While Diet Prada keeps the fashion world in check, this anonymous Instagram account is focusing on art.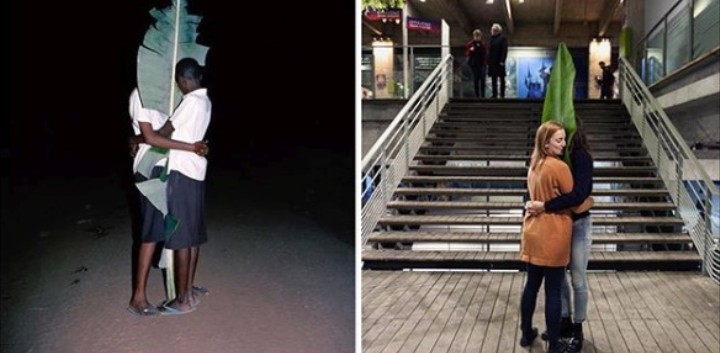 Left: Viviane Sassen. Right: Celia Gondol (Image via Instagram)
@whos____who is an Instagram account that launched in 2016 and has been exposing artists who blatantly reference or copy existing work. Like fashion's much discussed equivalent @dietprada, each post positions the original and offending artwork side by side along with the artists' names. Beyond this however, the anonymous account holder provides no further information or opinion, not even the date of creation, to indicate which is the original. Instead, the debate and discussion about issues of appropriation and idea-theft in art, comes in the form of follower comments under each post.
In the comments section, arguments about inequality and discrimination in art tend to dominate. But in other cases, followers provide important context which, in some instances, excuse the accused artist. In the comments under two strikingly similar paintings of a pair of Nikes — one by Matthew Clifford Green and the other by Alex Becerra — one user points out that the artists are friends and that "the whole show was like this. Each artist painting their own version of the same pictures and then hanging them next to each other." Obviously this is some pretty vital background information which the user behind @whos____who has either decided to omit, or otherwise failed to share.
In any case, we look forward to seeing how this account, set up theoretically to champion fairness and healthy debate, evolves...and, hopefully, to one day meeting its maker.