this docudrama chronicles madonna's early years in a band
Bet you can't guess what she wanted to change its name to (it begins with 'M').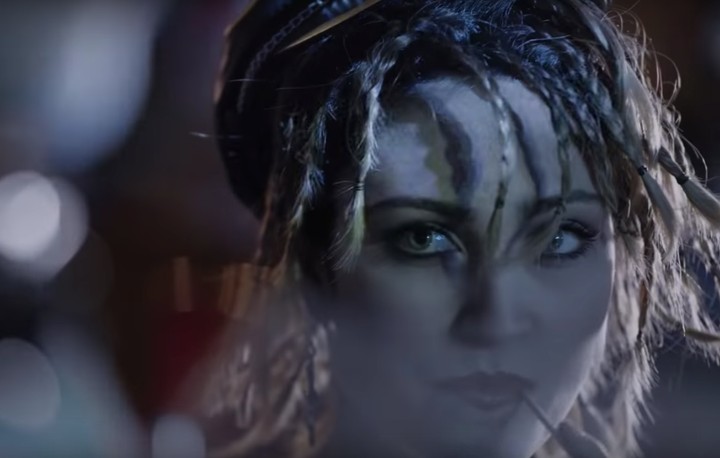 Image via Youtube.
Madonna and the Breakfast Club is the new film examining the early years of the iconic artist, before she'd even thought to attempt a reincarnation (or given any rambling speeches about herself at awards ceremonies). The docudrama, directed by Guy Guido, is based on audio tapes, videos, and love letters from Dan Gilroy, who was both her boyfriend and bandmate in their group The Breakfast Club. For those not brushed up on their Madonna trivia, the artist in fact started out playing the drums, and thus in the trailer we see actor Jamie Auld giving it her best behind a drum kit, serving us a pretty great likeness to the Queen of Pop. The film also features interviews with former bandmates Ed Gilroy and Angie Smit, witnesses to Madonna's formative years as an artist. She left in 1981, probably because, as we see in the trailer, she wanted to change the band's name to "Madonna." In 1982, she released her first single, "Everybody," and the rest is pop history. Watch the trailer here:

Read More:
This article originally appeared on i-D US.
Tagged: