why kanye west's new album is causing such a stir
Everything you need to know from his listening party in Wyoming last night.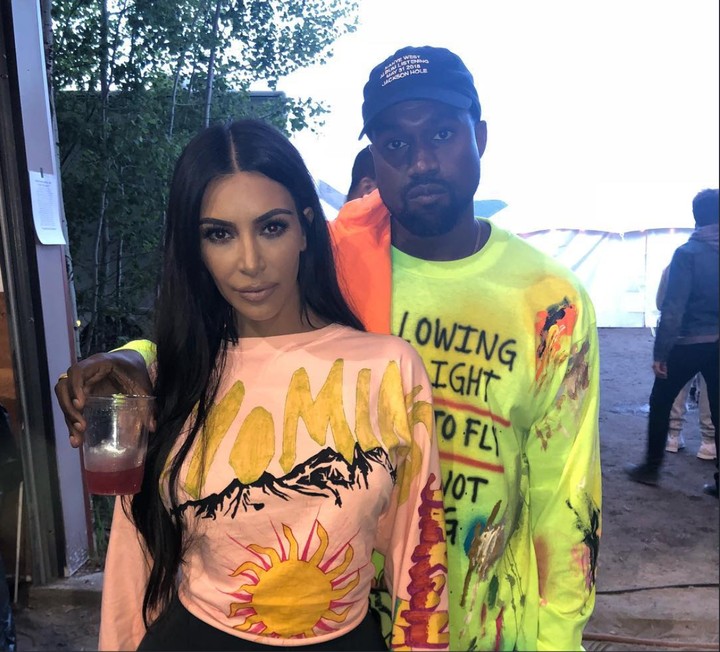 Image via Twitter
UPDATE: It's here!
The rumour mill was right. The listening party happened. Everybody flocked all the way to Wyoming to talk on social media about listening to Kanye's album and also to listen to Kanye's album. Here's what we've gathered from their collective social media output, and the live-stream he debuted the album on.
It was a full on country party with a big white marquee and dirt on the ground. There was even a campfire for everyone to huddle around, smoke blunts and tell spooky stories, probably.
To offset this woody aesthetic, everyone wore very loud, very bright very DIY fluorescent merchandise which, coincidentally, you can now buy. And you know what, it's actually quite a vibe. More of this please, less of the MAGA hats.
Lots of famous people went: Pusha T, Kid Cudi, Teyana Taylor, Jonah Hill and, of course, Kim Kardashian, fresh from a chat with Kanye's mate Trump.
It includes features from the likes of Ty Dolla $ign, Jeremih, Young Thug, Charlie Wilson, and a voicemail from Nicki Minaj.
Kanye has turned #MeToo from a hashtag in a verb, hinting that yes, it's still the same Kanye, and there will probably be plenty of problematic views to unpack in this album. See as follows: "Russell Simmons wanna pray for me too / Wanna pray for him 'cause he got MeToo'd".
Chris Rock hosted the event, because apparently it is the Oscars and needed an actual host.
According to Kim, Kanye shot the artwork on his phone on the way to the party, which is either A) a meta comment on how taking photographs of the thing has almost become more important that the thing itself, B) a frantic attempt to minimise the artwork budget, after he reportedly dropped $85k on Pusha T's album cover pic, C) akin to that moment you realise there's a gap in your final art assignment due in an hour, so slap a dot on a piece of A4 and brand it minimalist pointillism, or D) all of the above.
Problematic views aside, he is very good at music, isn't he. He still has that inimitable knack -- as these free taste tests prove. But then, can we really put his problematic views aside?