walking the streets of the musicians reinventing aussie hip hop
Speaking to Dev, Atro and Kimchi Princi, three uncompromising rising stars, about the sound, scene and subculture they're helping to build from Sydney's suburbs.
This article is supported by adidas' Prophere sneaker, reflecting the attitudes of those who exist on the cultural periphery.
Dev, Atro and Kimchi Princi are three Sydney-based music makers, craftily articulating their personal experiences and inadvertently redefining Aussie hip hop in the process. Dev - an MC known for his wily way with words - met the budding producer Atro in high school and together formed the grime-infused, colloquially-driven, scrappy-rap band Slim Set. Writing and producing in Western Sydney they navigate their daily existence with lyrics about life in the suburbs, hanging out with friends and the continuing lack of diversity in local music.
When fate brought Dev and Atro together with rapper and artist Kimchi Princi, the connection - on a personal and musical level - was immediate. In the time since, they've formed a natural musical alliance with beautiful results.
Right now the three are working on new music, together and independently, and seem genuinely excited about the future. They are also focussed on creating new platforms to bring musicians together, build a strong community and help grow their scene. We followed Dev, Atro and Kimchi on a day out to explore their home turf and get a little closer to the heart of this special new sound.
i-D: The music you guys make together is so incredible. Can you tell us how you met?
Dev: Atro and I met in high school and were already making music when we met Kimchi Princi at a pub in Kings Cross. It happened to be Atro's first ever DJ set, as well as Kimchi's first ever live performance - they just happened to be on the same bill. When we saw Kimchi, we thought she was incredible and instantly loved each other's music.
Atro: The next time we hung out and got to know each other was at a night called Friday Lite at Goodgod Small Club. Kimchi was playing that night and we were in my studio writing our first tracks together. We tried to write something to play that night where Dev would hop onstage towards the end of Kimchi's set. That track became Sideswipe.
KP: We quickly figured out that we worked really well together. Dev and I were just clicked and Atro is great at making different beats and styles that bridge our differences. We started writing a bunch of tracks together and performing at each other's shows.
So you feel like all your music changed for the better once you started working together?
Atro: When we met, both Dev and Kimchi were doing something very unique in the way they approached writing and rapping. I think writing together was really helpful for both of them and they learnt a lot from each other.
Dev: It was also really comforting for both of us to have another person to call on onstage when we played live. We became kind of like a tag team. While we obviously have our own sounds one of the uniting things is that we were both trying to produce something bigger and better from Sydney.
KP: When you make a friend who has similar goals in terms of what you're trying to achieve, you instantly feel a bit freer to do what you like.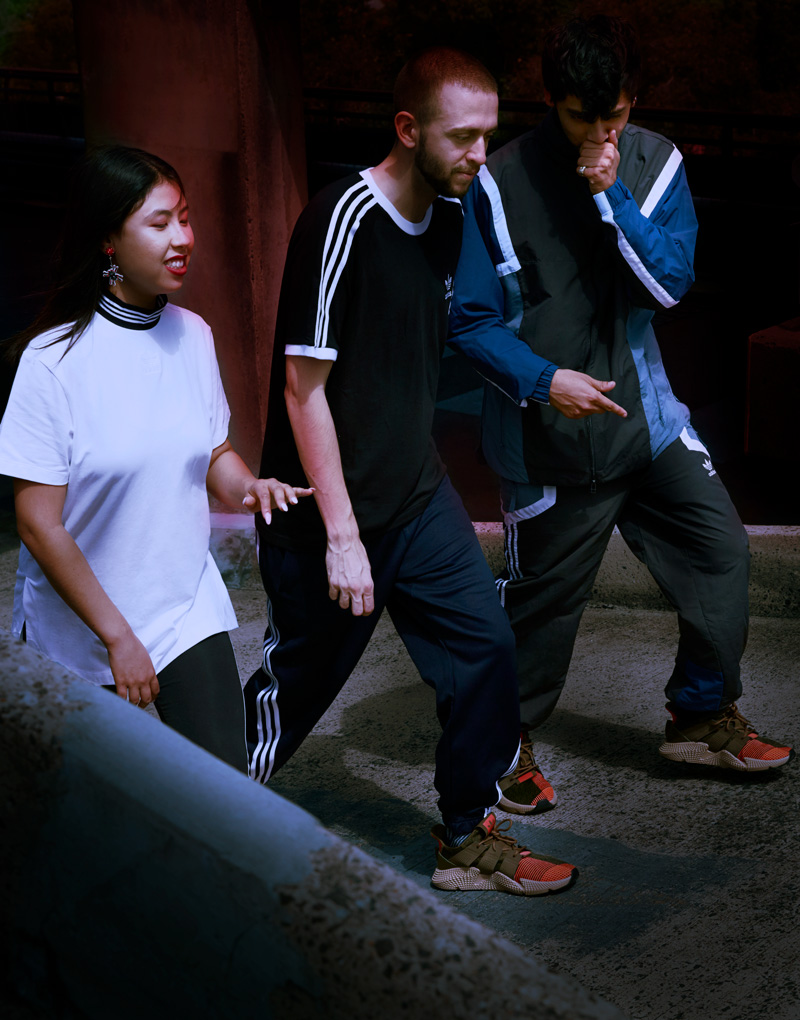 You both seem to write lyrics from a very personal perspective as well.
KP: When I first started writing, I wasn't really thinking about it in terms of music to perform. It was, and still is, super confessional for me. The main difference is that I'm learning how to tell my story in a lot fewer words.
Dev: Yeah my lyrics are definitely autobiographical too. In a way I think I felt the need to rep my area. Atro and I kind of wanted to make a new kind of Aussie hip hop, something that people would genuinely like and relate to.
Atro: In the music I think you can hear all these global influences, but you can place it in Australia as well, which makes it different. It's not about re-hashing an existing genre but about mixing and matching to make something new, not trying to pretend we're something we're not.
Do you ever focus on what is going to sell or appeal to a wider audience?
Atro: I look at it another way: if you make exactly what you like, you're not competing with everything else out there.
KP: I just feel that people will gravitate if you keep making what you like.
Do you get the sense that there's a younger generation of musicians you're influencing in terms of a sound and style of writing?
Dev: That's the dream. I feel like that's how genres form, like different people get together and start to push things in a different way. Then the next generation takes it up and either extends it, polishes it or transforms it. That would be the dream if somehow we were a bridging sound for the next Sydney genre, whatever that might be.
What are you working on right now?
KP: I have a video and a few singles in the works and there's plans for an album.
Atro: I'm working on that album with Kimchi as well as new music for Slim Set.
Dev: We just dropped our Feed EP and Slim Set is working on some new stuff. I'm keen to set something up locally too - I want to get more Western Sydney venues happening and help book local artists so we don't all have to go to the city to perform our craft. There's a bunch of great people around here but we don't link together for some reason. I want to help change that.
KP: I've also got a night called CLUB PRINCI where I've curated a line up of artists who are all experimenting with something different.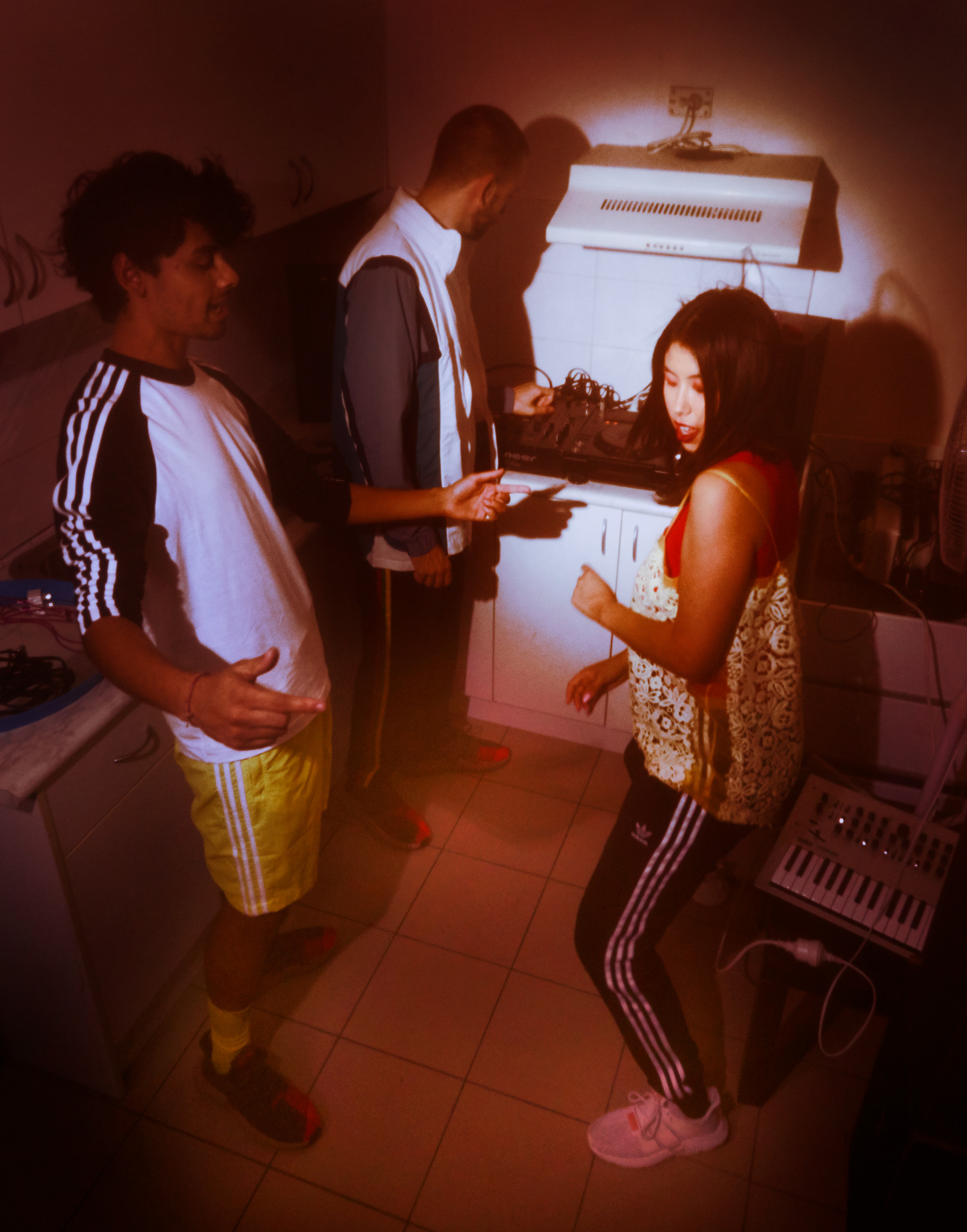 Have Sydney's lockout laws affected you and your music negatively?
Dev: If anything the lock outs have been good for us because there's more of an emphasis on live acts.
KP: We only started playing when the lockouts started so we don't really know any different. We've been playing as much as we want to.
Dev: We're lock out babies.
Wow, so interesting that you never really had to adapt to the lock outs. How would you describe your style? Kimchi, you always look amazing and wear a lot of local designers.
KP: I would describe PRINCI as a style in itself. To me it is radiating royalty on one's own terms. I always strive for that kind of feeling within, whether it's onstage, in a video, or in the studio. 'She's That Princi...'
And where do you tend to go or hang out to find inspiration?
KP: We spend a lot of time in Atro's kitchen. You've got to trust a producer who can cook a great meal.
Atro: We have like a random extra kitchen at the back of my house and that's where we practice and have the decks set up. It all happens back there.
Dev: We'll write a track then ask Atro to feed us.
KP: We also feel really connected to and supported by FBI Radio.
Dev: They've been so cool. Hosts will occasionally ring us out of the blue to say they think our music is great, which is such a nice feeling, you know? We've had people messaging like, "I just heard Kimchi Princi in the car driving to Bunnings." The actual station space is cool and it feels like it really exists for the community.
KP: We also bond a lot just eating or getting bubble tea in Haymarket or wherever.
I love the idea that you guys are helping to unite this community of people making amazing music in Sydney's hip hop and grime spheres.
Dev: It's important to us. I've been chatting to local council on ideas for some of their events too. We also just connected with this Grime MC named HAZRD who went viral a few years ago. He lives like two streets away from me so I just DM'd him on Insta and we've just been chilling. It's been so good to have someone else nearby who's having the same conversation with music. We're definitely going to stream stuff from my garage and do a bunch of tracks together and try to push this energy from Parra to the world.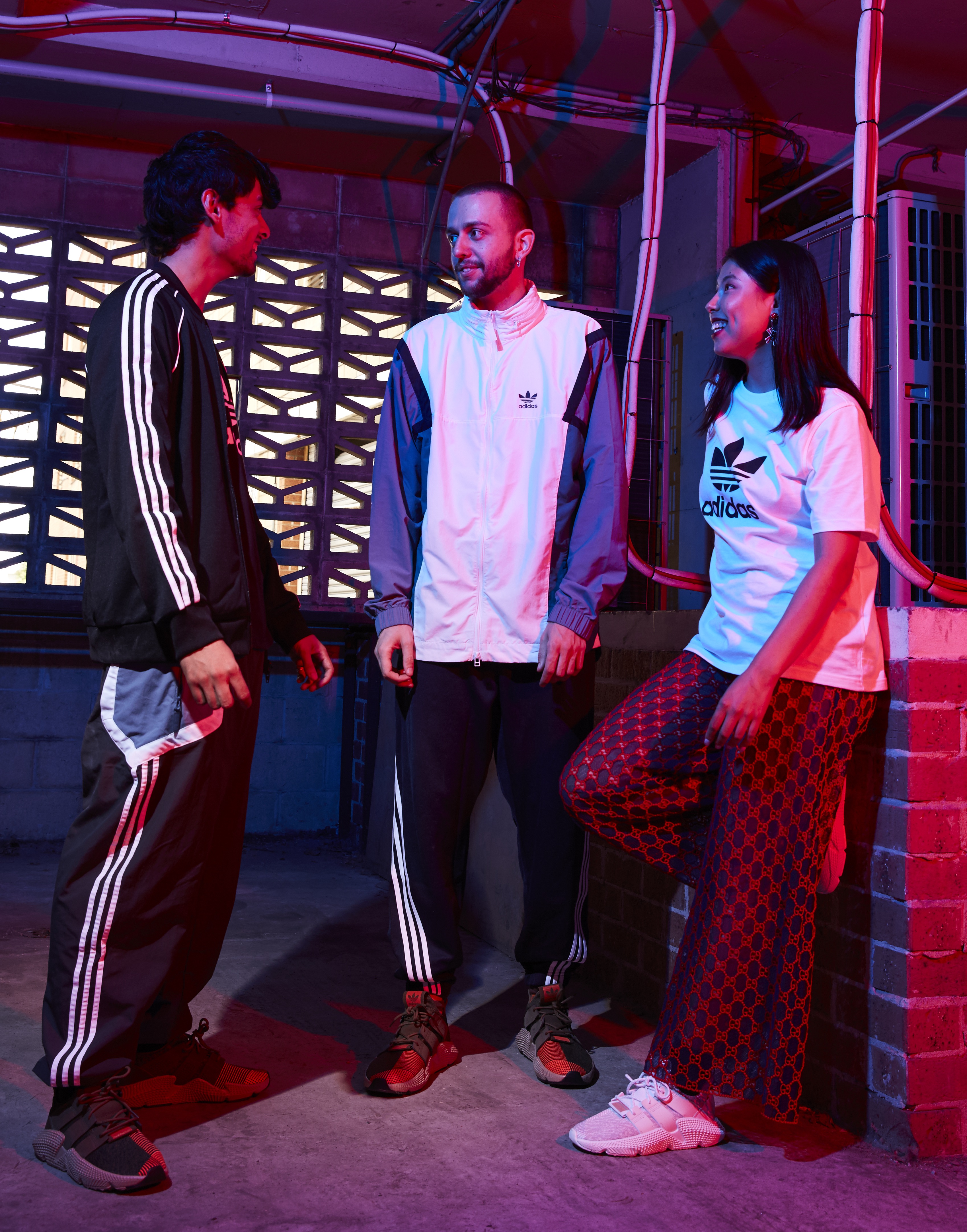 This article is supported by adidas' Prophere sneaker.
Credits
---
Stylist Charlotte Agnew
Fashion assistant Eve Gibney
Photographer's assistant Milan Rodriguez