come along to i-d's talk at the sydney contemporary
Hear from a panel of curators, collectors and retailers about how to buy fashion as an investment.
|
11 September 2018, 7:58am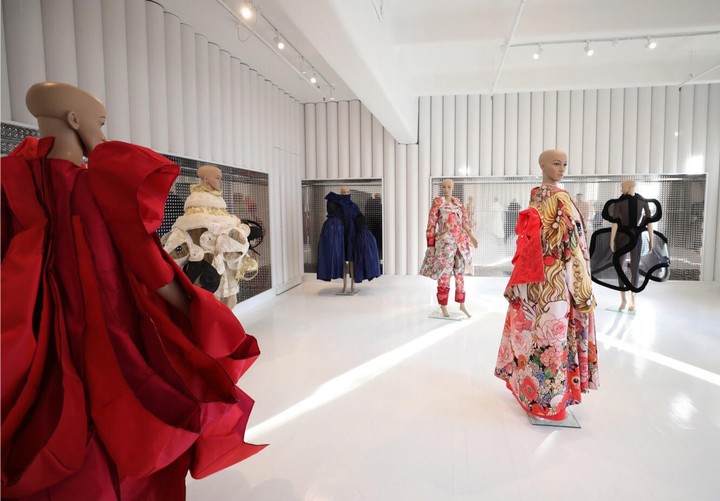 Photography Rudi Williams courtesy of dot COMME
The Sydney Contemporary art fair is about to kick off its huge program for 2018 featuring works from over 80 different galleries and an assortment of tours, talks, live performances and parties. One highlight from the talks section of the program, if we do say so ourselves, is an i-D curated panel about collecting fashion held this Thursday.
We've gathered a group of collectors, curators, writers and retailers to discuss how to invest in a fashion collection like you would art. The lineup includes: Danielle Whitfield a curator in the fashion and textiles department of the National Gallery of Victoria, Octavius La Rosa of dot COMME, Simon Gilbert a Melbourne-based collector, Kamara Thumbadoo and Matthew Preisz of King of the Jungle and writer Christopher Kevin AU. We'll cover everything from rare streetwear to couture as we explore the art and science of collecting fashion.
Then on Saturday we're back in action with another i-D presented event — but this time it's something more social. We'll be heading to the Old Fitzroy Hotel in Woolloomooloo to host Night Cap, our Sydney Contemporary afterparty. DJ duo Edie V'irello will be there managing the tunes while we toast and recap the art fair that was. See you there.
i-D presents: Collecting fashion as an investment, 5:30pm on Thursday September 13 at Carriageworks, Sydney. i-D readers get 20% off tickets to the Sydney Contemporary using this link.
i-D presents: Night Cap, a Sydney Contemporary afterparty with DJ duo Edie V'irello. 9pm to Midnight, Saturday September 15 at The Old Fitzroy Hotel, Woolloomooloo.