An announcement from i-D's Editor in Chief
Read Alastair McKimm's message about our next issue and staying creative in the ongoing crisis.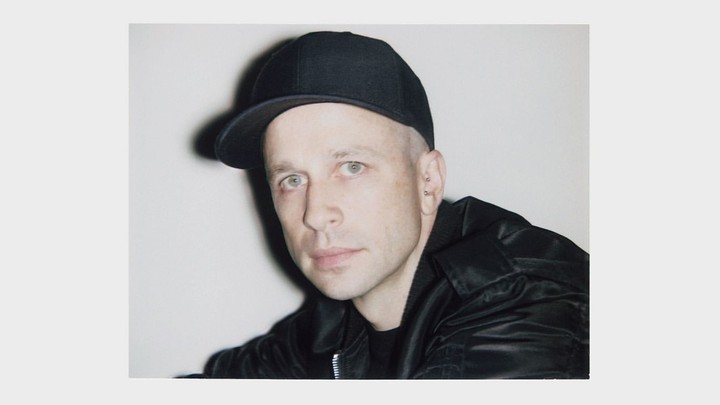 Photograph Ezra Petronio
I'd like to share a letter I read to my team on Friday March 27th 2020, in light of the devastating global pandemic. So much has changed and evolved since then but the plan we have laid out stays true and it feels fitting to share this sentiment with our entire i-D community.
DEAR TEAM i-D
It's been a rollercoaster of a few weeks but I'm feeling VERY inspired!
So... Where to begin. The first thing that springs to mind is something I feel like I've written about in every editor's letter since I took this position a year ago.
Responsibility.
Responsibility to each other within the team.
Responsibility to our readers.
Responsibility to our community.
Responsibility to i-D and its legacy.
And of course our responsibility to human kind and our planet.
I'd love to take this opportunity to really harness our creativity. To allow ourselves to evolve and adapt. Working in new ways. Exploring alternative solutions. More than ever, the digital and print components of the company will work as one.
The title of i-D #360 will be THE FAITH IN CHAOS ISSUE and the cover line will be connectivity.
I truly believe creativity — whether it be through art, culture, style, music or technology — is essential to global connection. So we will continue to do the summer issue, utilising new ways of thinking and working and interacting.
Our digital platforms have gone above and beyond and I've been so proud of the social interaction, engagement and connections that have been made by our first response unit.
Not only must we keep our community of creatives close, connecting and sharing and inspiring each other, but also to give them access to our platform so that everyone can share the vast audience that we're so fortunate to have.
What I love about i-D is how the brand itself, with its rich DNA, leads us to the next right action. The creative energy of this team and our contributors, many of which have been in contact proposing new and exciting ideas over the last few weeks, has guided our decision to continue creating a print issue throughout this tumultuous time. Even if it seems near impossible, I truly believe we'll find a way and will come out of this stronger than ever!

Please stay safe + sound and I look forward to discovering the work we create together over the coming months.
Love,
Alastair xxx
Tagged: