in hong kong, moncler gives a special shoutout to melbourne
The French-Italian label names Melbourne as one of the world's most 'symbolic' cities. We'll take it.
|
06 December 2017, 4:28am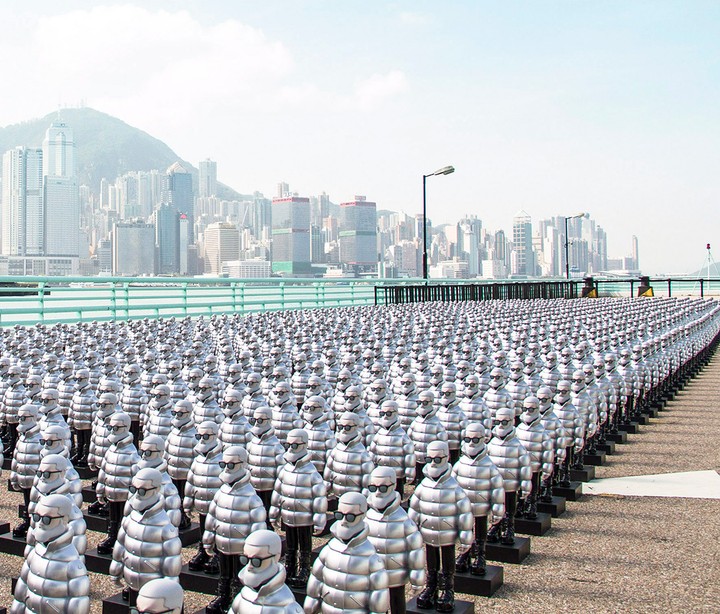 Courtesy of Moncler.
Moncler celebrated the reopening of their flagship Hong Kong storefront by staging more than 10,000 Mr. Monclers (the brand's symbolic 50cm little man) in regimented rows around the streets of the city. Should a passer-by have stumbled on one of the many Mr. Monclers scattered through the metropolis, they could freely pick him up and take him home.
The tiny ambassador was tailored with a silver puffer jacket, decorated with signs pointed towards five of the most symbolic cities in the world, including our own Melbourne. Moncler also collaborated with New York street artist, Craig Costello (AKA Krink) to create 350 limited-edition Mr. Monclers, for those who don't have time for a scavenger hunt in Hong Kong.