trace lysette knows why jeffrey tambor hasn't stopped working
The actress took part in Variety's 'Transgender Actors Roudtable.'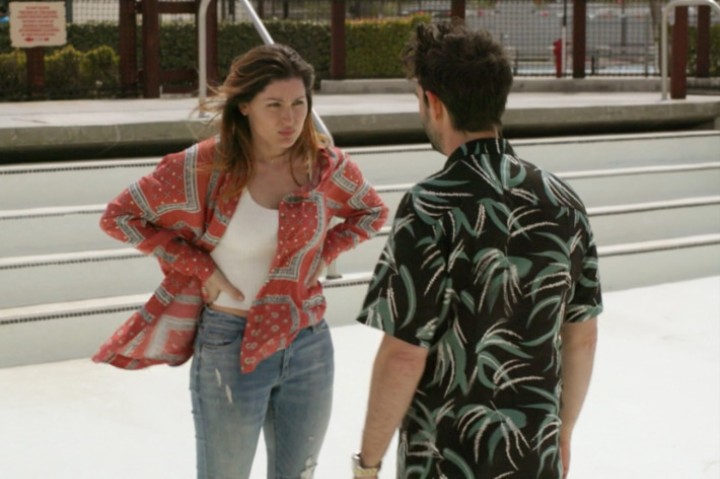 Trace Lysette in Transparent, via Youtube.
In a new 'Transgender Actors Roundtable' hosted by Variety, talk inevitably turns to Jeffrey Tambor, the disgraced star of Transparent. Or, not so disgraced, as it turns out — Tambor is still working, and has been doing press for the fifth season of Arrested Development. Trace Lysette, one of his accusers, who starred alongside him on Transparent, knows why. When asked is she's surprised that Tambor is still working, Lysette replies:

"No, because we're trans. I'm used to people not wanting to believe us and being at the bottom of the totem pole. So our word doesn't carry weight the same way."
That's not it. The piece also notes that "A study by GLAAD last year found that of the 901 characters in scripted broadcast primetime shows, only 17 — that's 1.9% — were transgender." The panel, made up of Lysette, Laverne Cox, Alexandra Billings, Chaz Bono, and Brian Michael, strike some positive notes however. They're at pains to point out the great leap that the Ryan Murphy show Pose represents, and note that they're not against cis actors playing trans roles — they just want the chance for trans people to get cast at all. And as to whether Lysette and Billings will be returning to the fifth season of Transparent? "You're damn right we are."
This article originally appeared on i-D US.