the rise and rise of patta
In 15 years, the Dutch streetwear label has gone from cult favourite to international brand. For The Post Truth Truth Issue, co-founder Gee Schmidt reflects on the journey and looks ahead to the future.
|
02 October 2019, 10:42pm
This story originally appeared in i-D's The Post Truth Truth Issue, no. 357, Autumn 2019. Order your copy here.
After 15 years, Guillaume "Gee" Schmidt, the co-founder of Dutch streetwear label Patta, is sick of telling the story of the brand's early days. But it's a story that has proved to be emblematic of the label's rise, re ecting Gee and fellow co-founder Edson Sabajo's uncompromising nature and hustler instinct, not to mention their sartorial intuition.
In a sense Patta — along with a handful of peers in other cities — were the original re-sellers, before anyone had even coined the term, and certainly before it became the multi-million pound industry it is today. Having first met around the turn of the millennium, working at Amsterdam's Fat Beats record store, the duo bonded over a love of hip-hop. Gee, a couple of years Edson's junior, would crash on his city-centre couch after parties, with them often spending days on end together.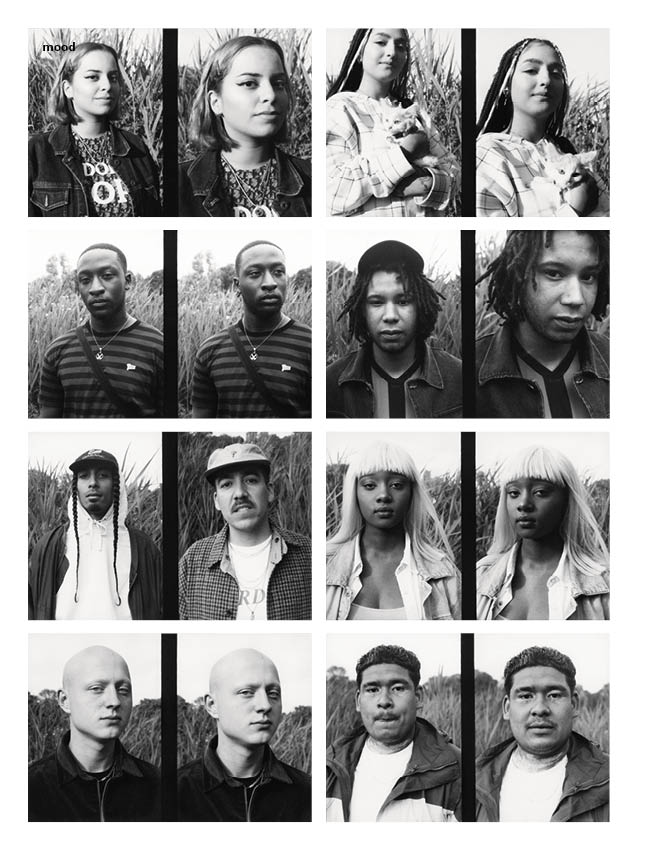 Eventually, the duo decided to go into business together. "A means to an end," as Gee describes it. They planned to sell sneakers and streetwear to fund their other interests, such as hosting blow- out parties and releasing mixtapes. This saw them travelling back and forth to New York, visiting sneaker stores in Harlem and the Bronx, and buying up full-size runs of releases that weren't available in Europe, such as Jordan XIs or deadstock Japanese-made Vans, before taking them back to Amsterdam to ip. "It was a lot of hustle and bustle," Gee recalls. "We had a bag of money to spend, but you had to make the right choices, because if you didn't do it right you'd be sitting on the product. You can't send it back. So we learnt along the way by falling and getting back up."
A decade and a half on things are a little different, but that hustle laid the foundations for what Patta is today. In 2010 they launched their own menswear collection which comprised of colour-blocked tracksuits, hip bags, and graphic-led tees and hoodies — standard streetwear items but all deftly executed. The pair have gone on to regularly collaborate on sneakers with the kinds of brands they once snapped up in NYC — Nike, Converse, Asics and Jordan.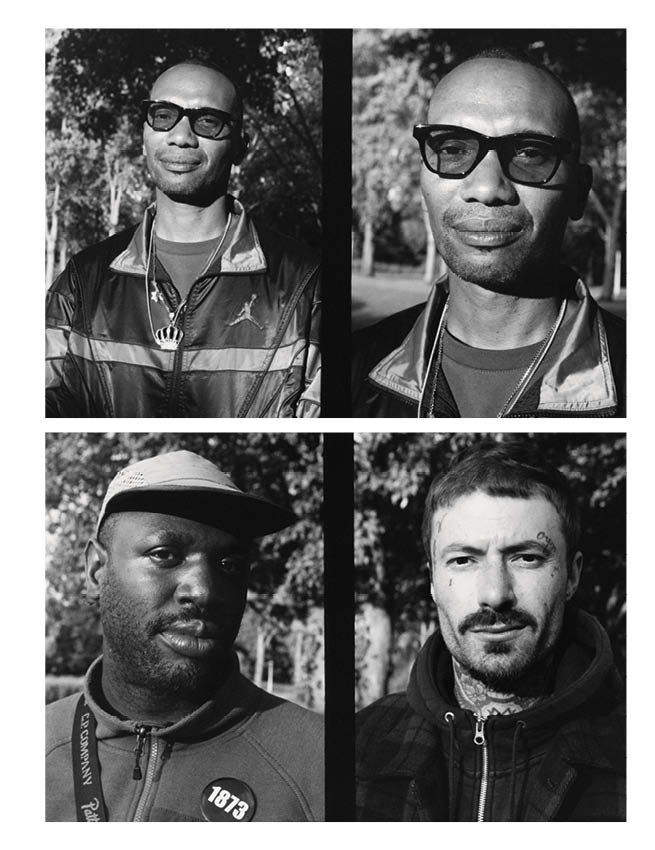 The name Patta itself comes from Edson and Gee's shared Surinamese heritage, where the word simply means "shoe". But the brand's allure goes far beyond product, having become something of a cultural force in its hometown and beyond (in 2016 the brand opened its rst London store, one in Milan opened this year). Gee and Edson, now a little older and wiser, have an avuncular air about them. They're the guys whose party you want to go to, whose style you want to copy. People seem to naturally gravitate towards them as a result, as they've built up something of an international network of peers and collaborators, from DJ and current Louis Vuitton music director Benji B to Skepta's manager Grace Ladoja and former Supreme brand director and founder of Awake NY, Angelo Baque.
Many of the brand's garments bear the slogan "Team Patta". It is one which, Gee says, is not a hollow phrase, even in an era where every brand is striving for authentic community engagement. "There's not a single person who defines the brand," he says. The people they work with are family. "We're different from a lot of brands that people would consider to be the main pillars of streetwear these days." In his eyes, what truly separates them from others is their socially conscious leaning and a refusal to simply serve up an obvious smattering of cultural reference points.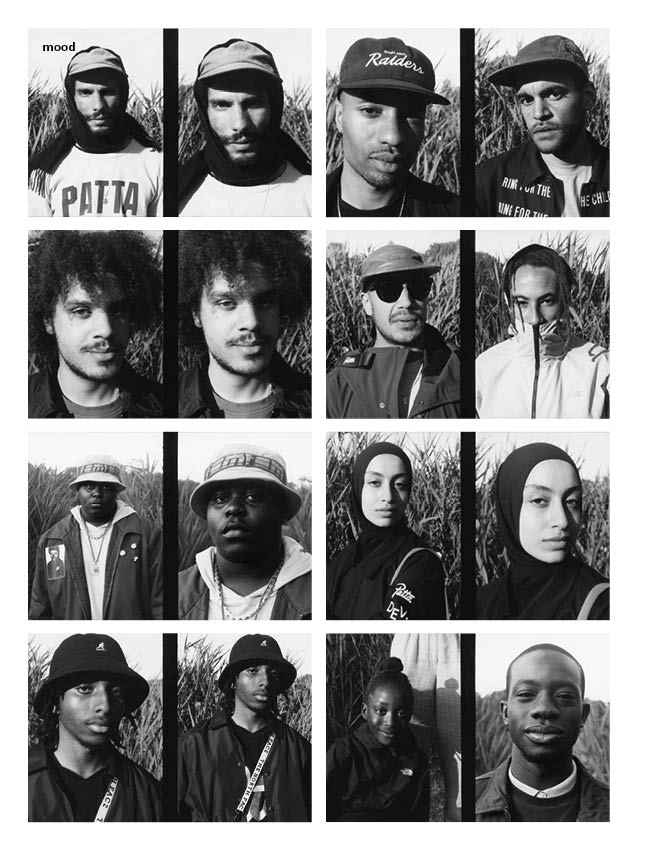 Gee points to their regular collaborations with the seminal Dutch photographer Dana Lixenberg, which have spanned exhibitions, photobooks and T-shirts. Some of the subjects featured are what you might expect from a brand founded over a shared love of music, such as Gil Scott-Heron and Master P, while others are slightly more left eld, like the late poet and original beatnik Allen Ginsberg, or Noam Chomsky, the left-wing activist and linguistics professor. I own the t-shirt bearing the latter's image, and it has proven to be an unexpected conversation starter over the years.
Being hard to pin down as a brand is something that Gee seems to revel in, and his varied collaborations have seen him work with the likes of Mephisto, makers of shoes your geography teacher might have worn, to Maison Pierre Overnoy, the prestigious French winemaker. "I tend to like the collaborations that are a little bit more quirky. I like it when people are like, 'Huh? What?'"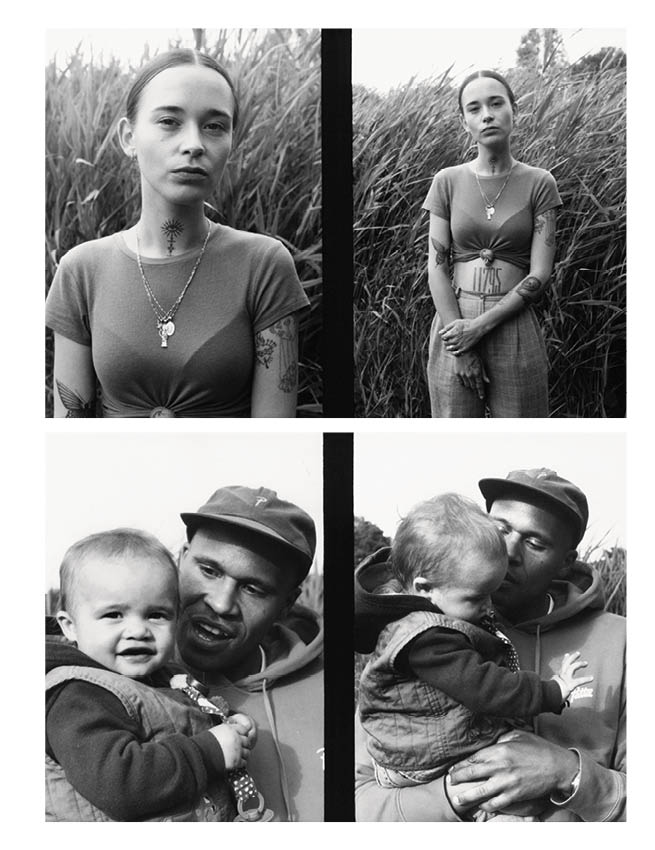 All these big-name collaborations have allowed the brand to grow, but the pair are just as interested in pursuing more esoteric lines of creative enquiry. Occasionally, there's crossover between the two. A recent Nike collaboration was titled Publicity. Publicity. Wohoooow!, a reference to Amsterdam's 60s counter-cultural movement Provo, who'd daub cigarette adverts with the letter "K" for "kanker" [cancer] and attempted to improve the city's congestion problem by buying up white bicycles for communal use.
More recently, Gee and Sabajo's time has been occupied curating an exhibition at Amsterdam's new art centre Het HEM, which aims to be the city's equivalent of MoMA PS1 or the Palais de Tokyo. Titled W (a nod to James Brown), it focussed on sampling and bricolage within hip-hop culture, showcasing work by Rammellzee, Dana Lixenberg and Aria Dean.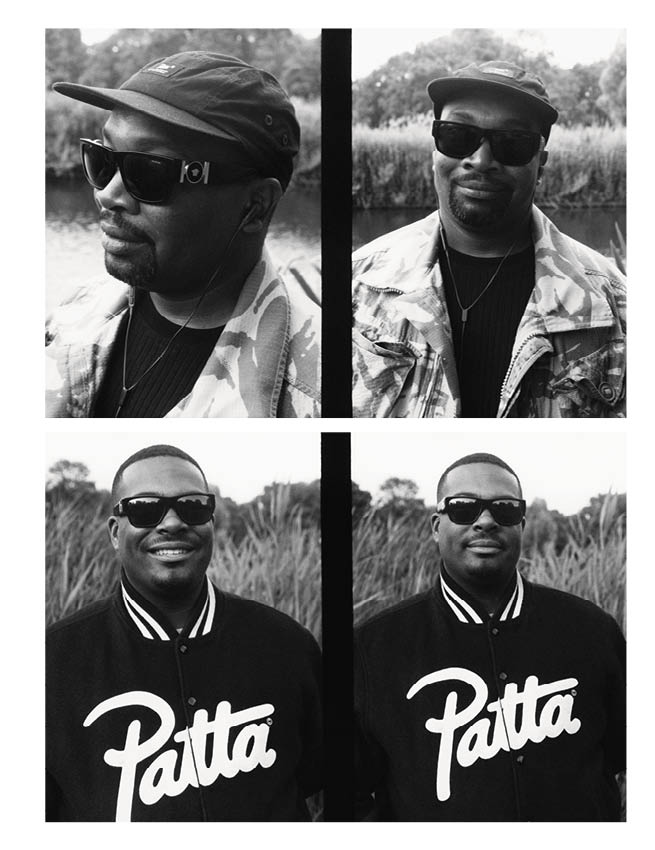 However, the road to success hasn't always been smooth. "Doors were kept closed for me," Gee says. After being refused a loan from the bank, they had to borrow money from a friend's father to open their rst store. Then came the issue of trying to secure accounts with the brands they wanted to stock. In the early years, the hurdles seemed to be constant.
"Because of the way I looked maybe," he suggests. "I'm a black guy. We were trying to do our thing. That was us, two brothers. Those closed doors, it's not the most fun stuff to talk about in interviews, you know. But it's also a positive thing because it propelled us to where we are now. It made us sure about what we do and how we do it."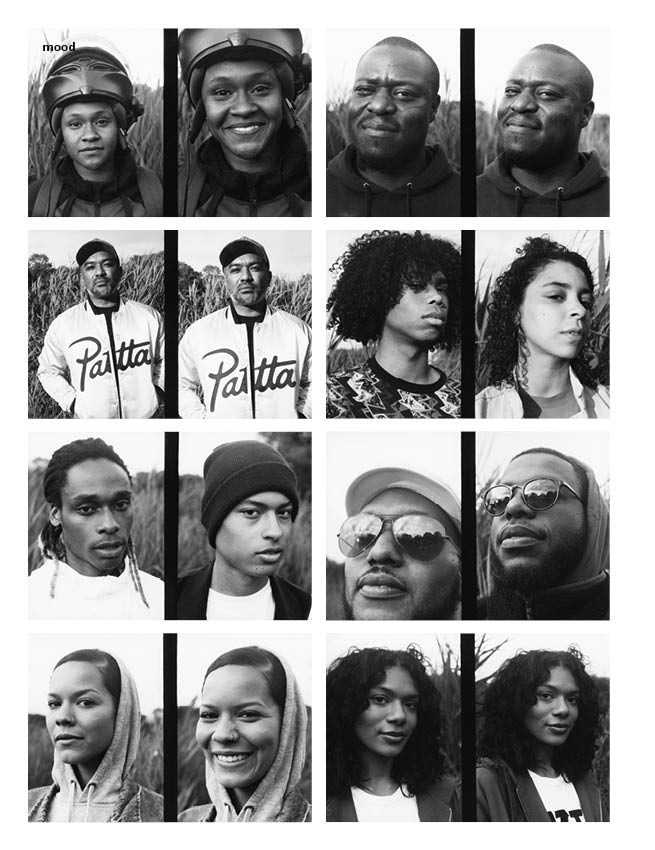 To successfully operate a brand for 15 years is no small feat, particularly when you consider they're not only in the game of making clothes, but also staying relevant. It's made Gee philosophical about Patta's fortunes. "I think success, or whether something is good or not, can't always be rated by how much it sells or how much it's worth. I think a lot of stuff can now be rated on longevity. You can be around for a year, but can you be around for five years? Over ten years, can you keep doing great stuff? Only time can tell."
---
Credits
Photography Macwell Tomlinson.
This article originally appeared on i-D UK.