photographer ami sioux explores a life spent on the road
Publishing outtakes of images from her archive in new book 'From the Road', photographer Ami Sioux shares the story behind the images.
|
25 October 2018, 11:11pm
Photography Ami Sioux
From rising stars to industry heavyweights, i-D meets the photographers offering unique perspectives on the world around them.
"My entire childhood felt like we were on the run," says photographer Ami Sioux, ahead of the launch of her new photobook, From the Road. As the name suggests, the book chronicles the nomadic lifestyle she's lived since childhood. Born to a travelling preacher stepfather, Ami spent her youth travelling across America, moving from state to state as her family built new churches and then moved on a few months later. "I lived in over 40 different houses with my family… so my wandering started young."
This, paired with the need to channel her creativity into something outside her family's religion, led her to film photography. "As I was growing up inside of a fundamentalist religion, I needed a place where I could go and be safe to explore my own personal world and it was within that darkroom that I found this solace." Going on to study New Genres at the San Francisco Art Institute, she describes how she "combined photography, filmmaking and sculpture into installation work." Her first commission came courtesy of i-D. "I started my work at i-D. My first commissioning director was [ex-i-D editor] Dean Langley, he was the first to encourage me to go more for my personal work. i-D founder Terry Jones encouraged me to push towards my portraiture."
What's followed is a career working with some of the biggest names in fashion. From publications like Vogue, New York Times T Magazine and Self Service, to brands like Margiela, Nike and Hermès, her imagery of beautiful places and faces always inspires both awe and wanderlust. Her new book, From the Road, chronicles the journeys in between these different shoots. "I've been traveling from New York, to Paris, to Berlin, to Tokyo, to Los Angeles for 17 years. I moved to LA from Paris to start my studio there with over 80 kilos of negatives in my archive. Over the last few years, I have been organising all of the negatives, and as I unearthed these original rolls of film, I found these images usually at the beginning and ends of rolls."
Here, we meet the photographer to find out more about her career as an image maker.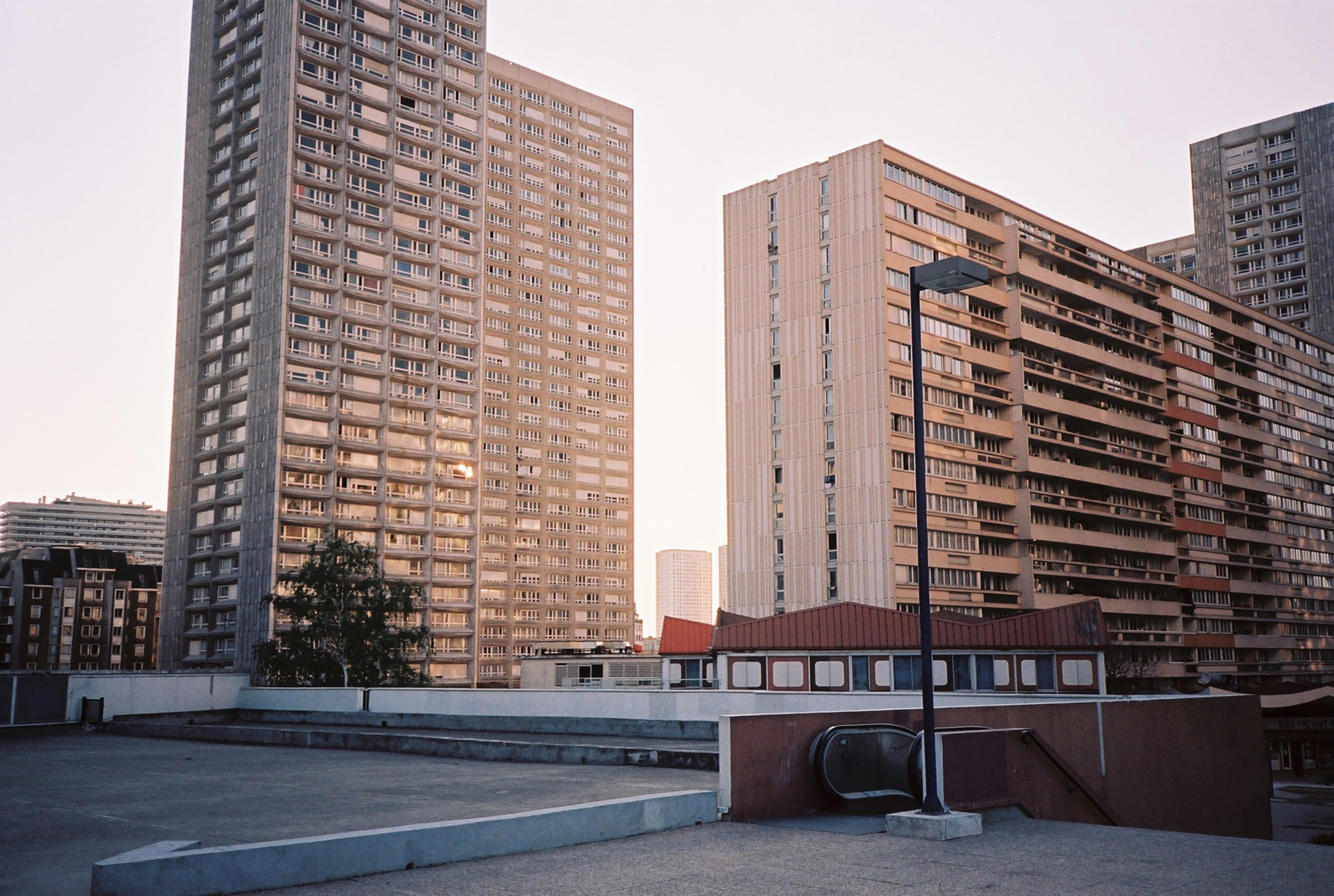 How and when did you get into photography?
I was in high school in Nevada City when I took my first class in photography. I loved the darkroom. It was a place I could go and really feel this sort of immersion into a world. As I was growing up inside of a fundamentalist religion, I needed a place where I could go and be safe to explore my own personal world, and it was within that darkroom that I found this solace.
Did you study photography at university? Did you think it is worth it?
When I started at university, I studied New Genres at the San Francisco Art Institute. In my early work, I combined photography, filmmaking and sculpture into installation work. Yes, I think university is worth it because it's where you start to learn to work on assignments and as groups, and I think that's invaluable as you start to work as a photographer.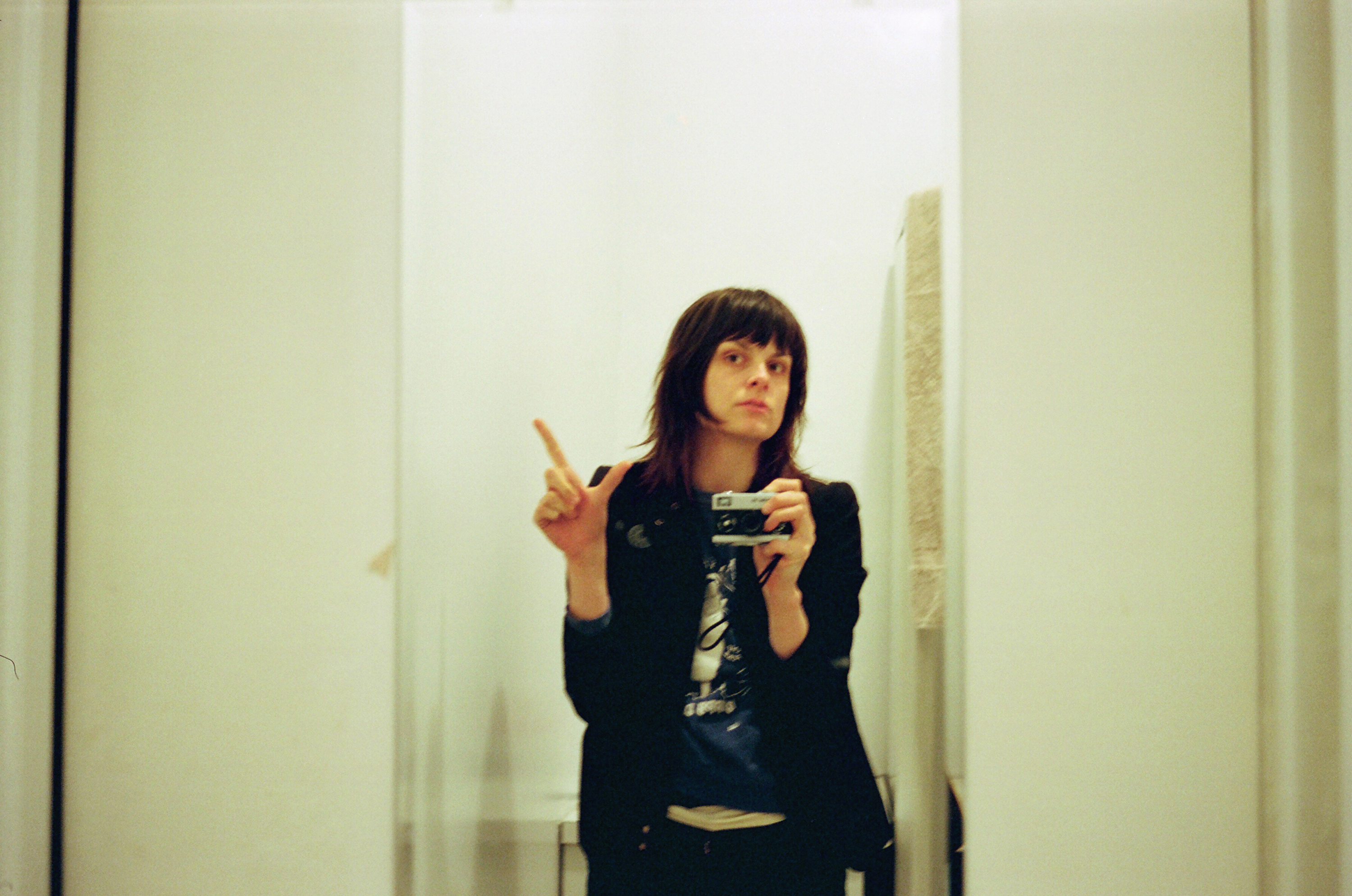 How do you keep it original when it feels like so much has been done already?
I think the way you construct your life and your own personal research keeps it original. I think keeping imagery original when you work with portraiture is to keep yourself reading, researching, in contact with the world; so that when you interact with people you have something to say, so that your work is real, so that you don't hide behind the camera. I feel it's imperative to be present yourself. I think this keeps things original because the work becomes a reflection of you.
Film or digital? Do you have to spend huge amounts on equipment to make it?
I have photographed most of my personal work on film since the beginning of my career. I came of age in New York in the mid 90s when a lot of photographers were shooting film on point and shoot cameras; Corinne Day and Mark Borthwick, for example. I moved towards this kind of photography as it was more about the expression of action painting, light and moments captured, rather than focusing on the technical aspects of photography.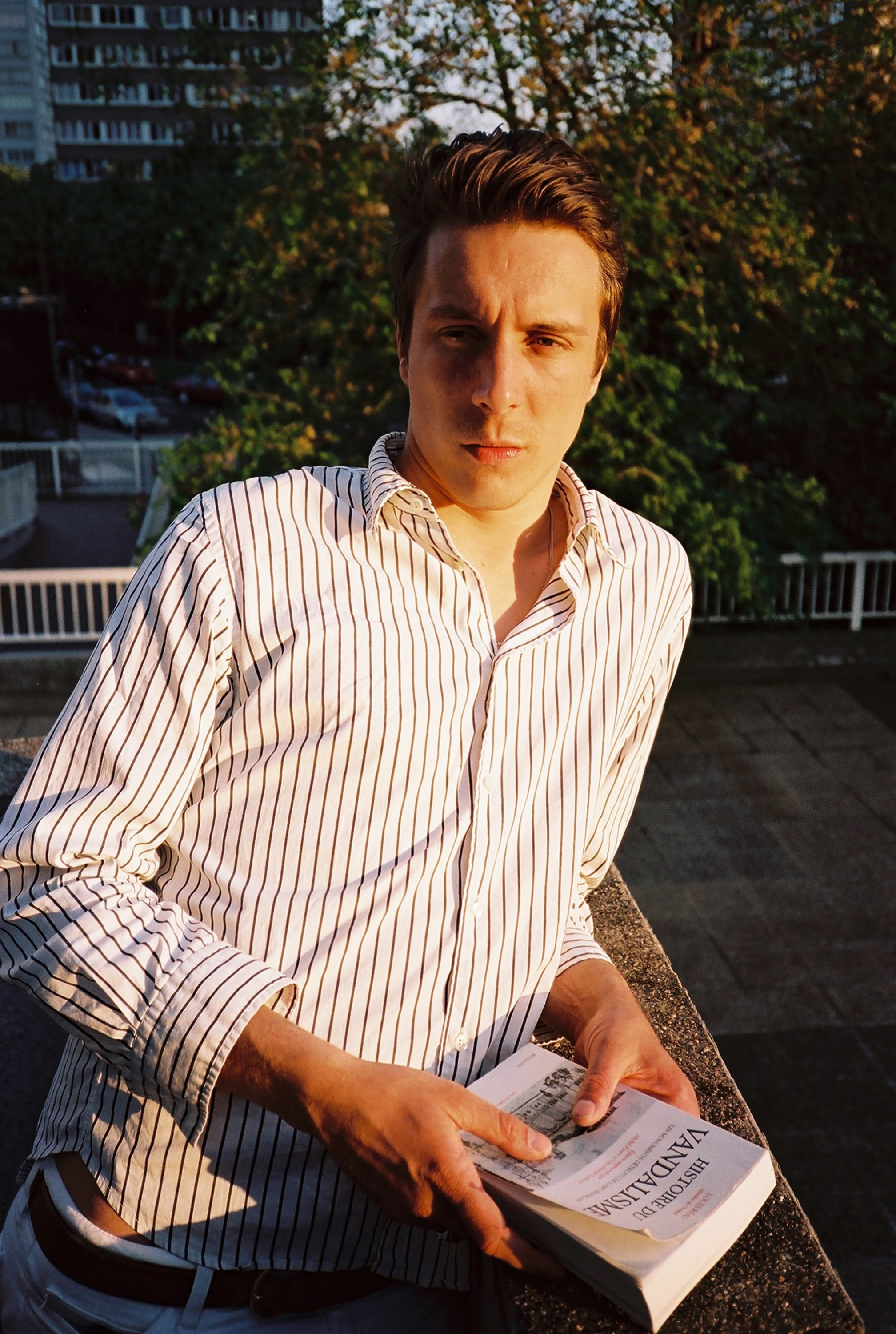 What's the biggest challenge you face as a photographer?
I've been freelance for a few decades now and it's a challenge on many levels. You really never know where in the world you will be at any given moment. It's exciting, but also very challenging to keep up deeper relationships. I have roots all over the world now and an incredible group of friends, yet I do feel very transient.
How do you balance creativity and commerciality?
I always produce and release my own projects. My books and my music. It keeps me alive. I do commercial work, obviously, to pay the bills, and I have to admit that I also like the constraints of commercial work. It's interesting to know both sides and to have the ultimate freedom in one's personal work and also to understand how to work with clients and art directors to flesh out their visions.
What makes a compelling, emotive photo?
One of my first professors taught me that a good photograph has an entry and exit point for the eye. We had to print our photographs and then draw on them to see where the eye entered the photograph and where it exited. It made me look at my work differently.
How much do you take social media, particularly Instagram, into account when making an image and thinking about the impact and distribution of the images?
I use Instagram as a medium of distribution of images, I don't take it into account at all when I'm making an image. In fact I rarely post an image that I shot on the iPhone. For me Instagram is a sort of publisher. It's become an incredibly powerful marketing tool, but it's just that… a tool.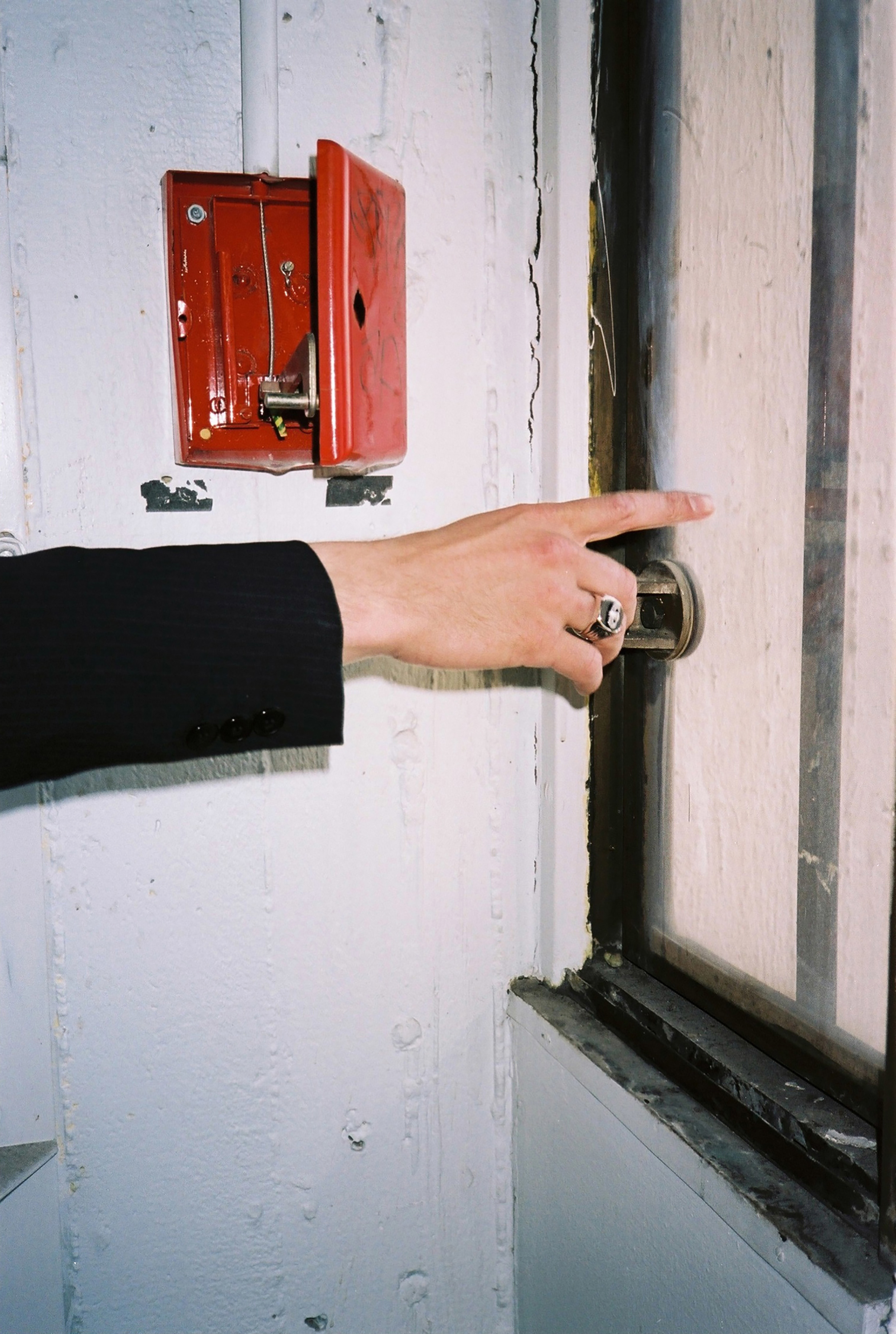 The photos in From the Road are taken over the last 17 years. Can you recognise a change in your technical skill or style over the course of these images?
Yes, I think that was definitely the interesting part of doing this book. I for sure recognise a change as I worked in all the different cities and related to the aspect of light in each of them. Especially when I moved out to the west coast and started to work more with daylight there.
How did you go about deciding on the final images?
As I would find these images in my archive, I chose the images that held a certain tone for me. They felt like a different sense of work in a way, more like my "real" work. I decided after a conversation with a screenwriter that I know in LA, Louie Salto, to hinge the edit on the self portraits. I show myself in NY, Paris, Berlin, Tokyo and LA. These serve to make the timeline of the book move forward over the 17 years.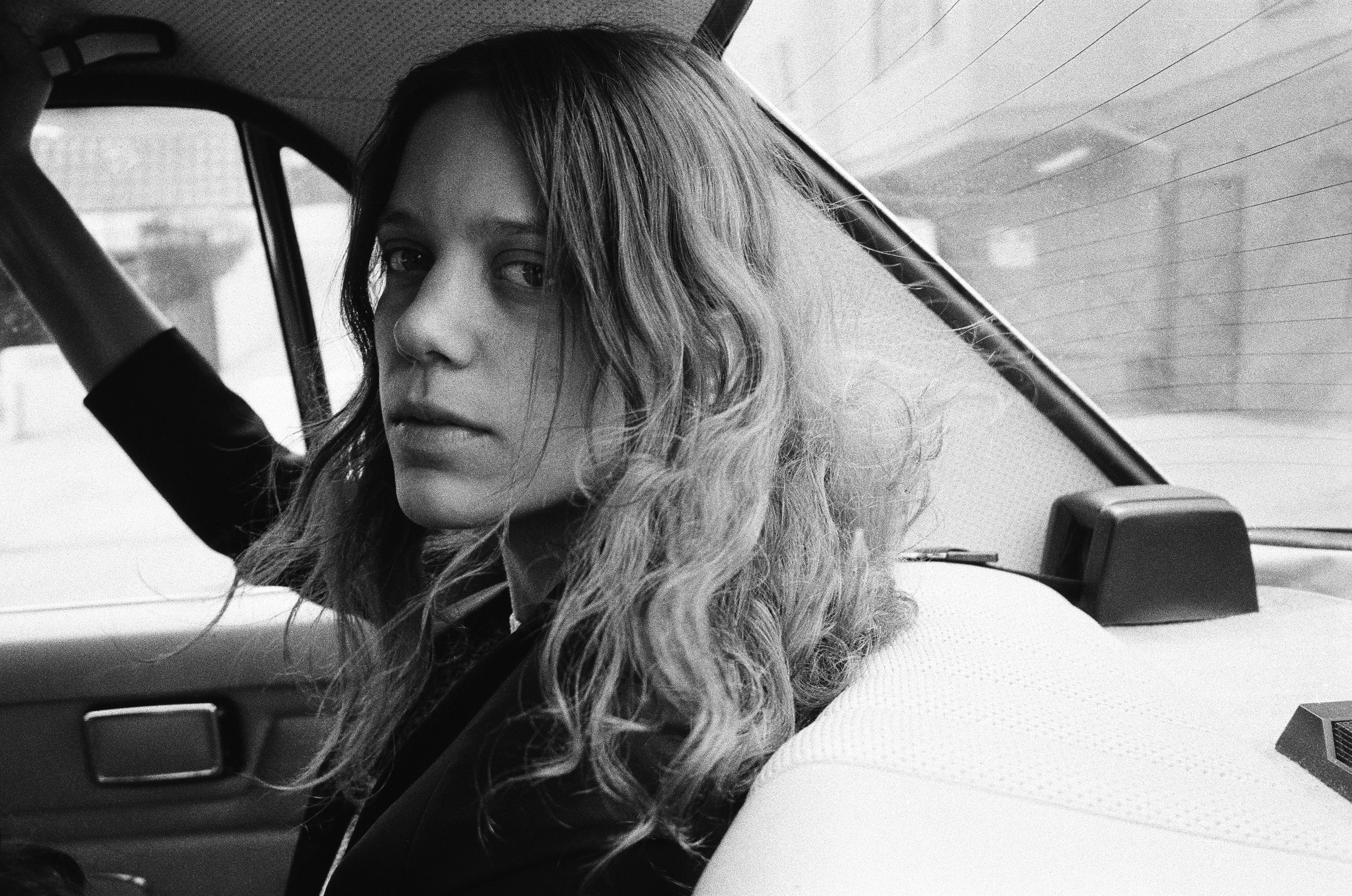 Which are your favourite?
I think that I love the images that speak mostly about those people who I have loved, who have changed and affected me.
Is there a particular moment or place in the book that means the most to you?
I love the most this photograph that I shot in Hudson Valley of these Power Transformers in the blue hour of the day. The light was incredible and it created this light around the transformers that really captured something about presence. Somehow I think that one image created the notion of the voice behind the entire book.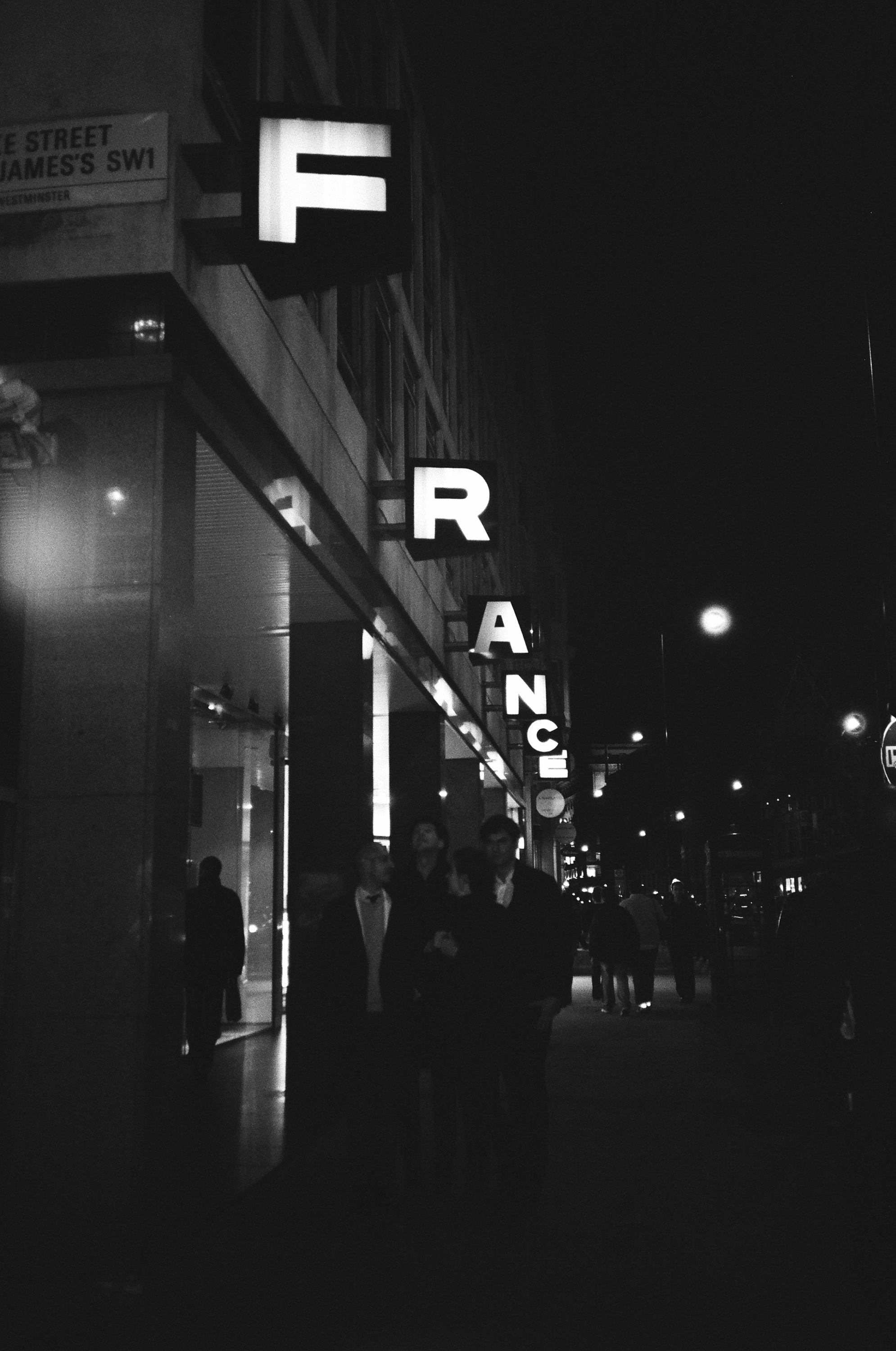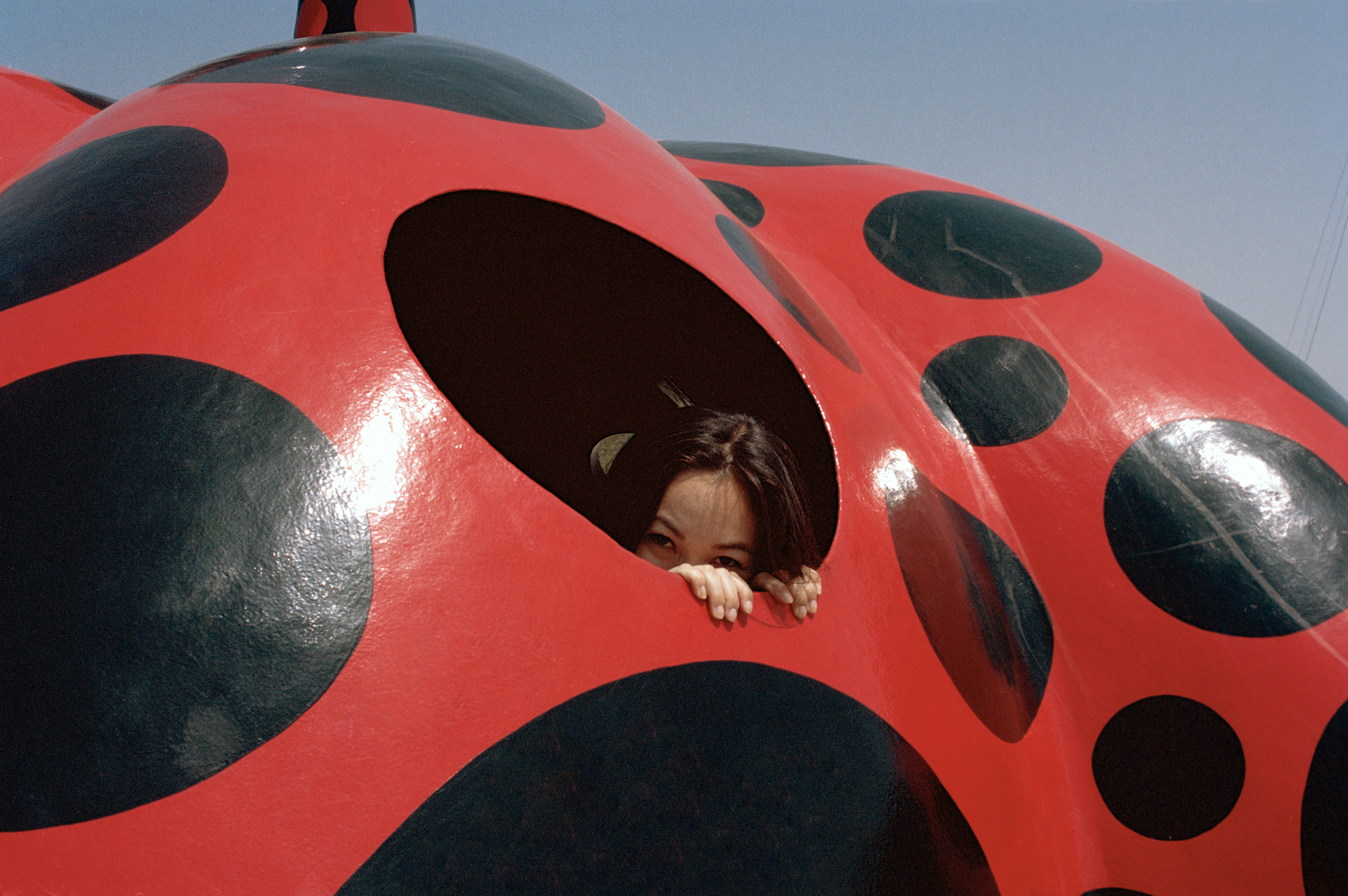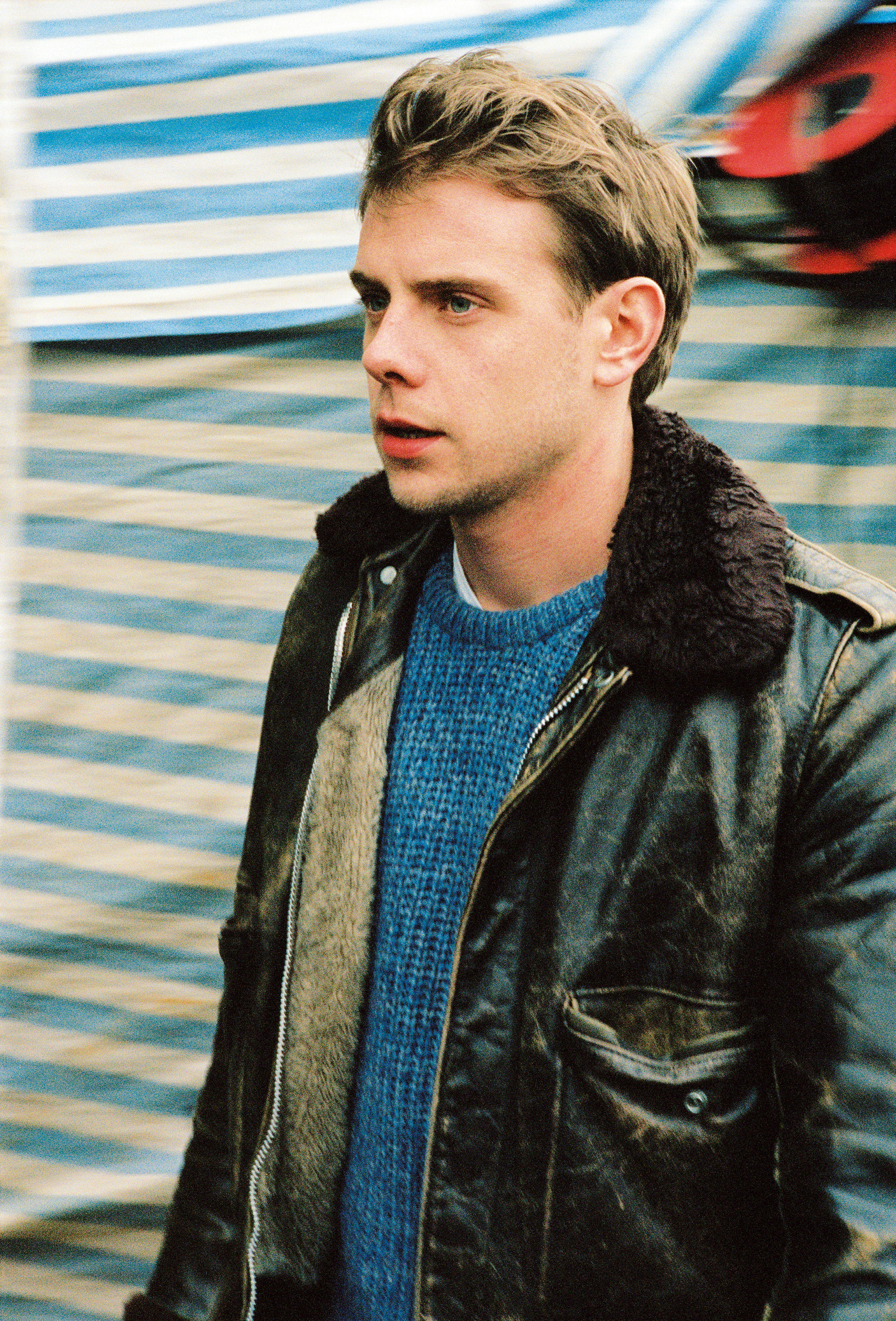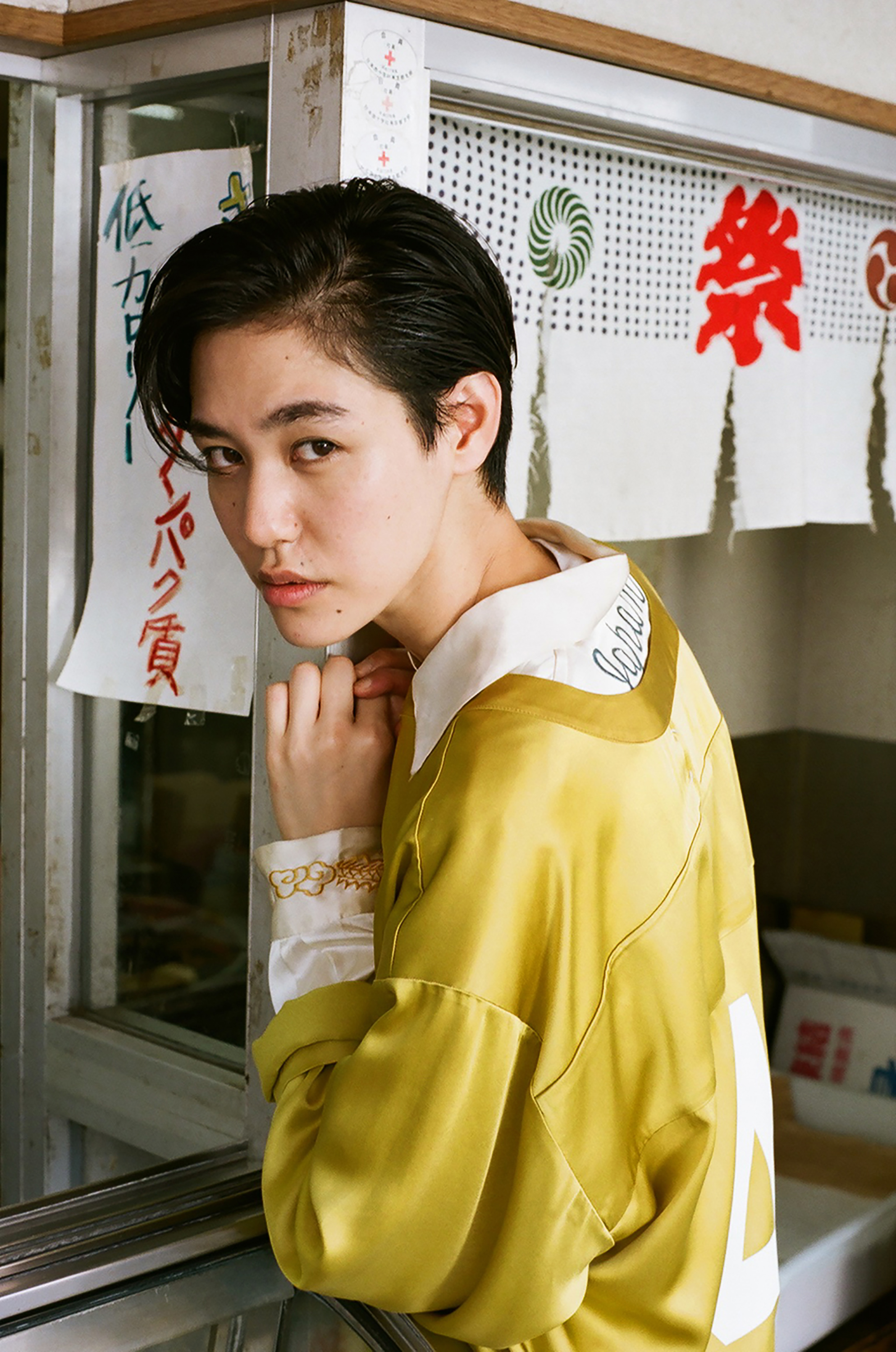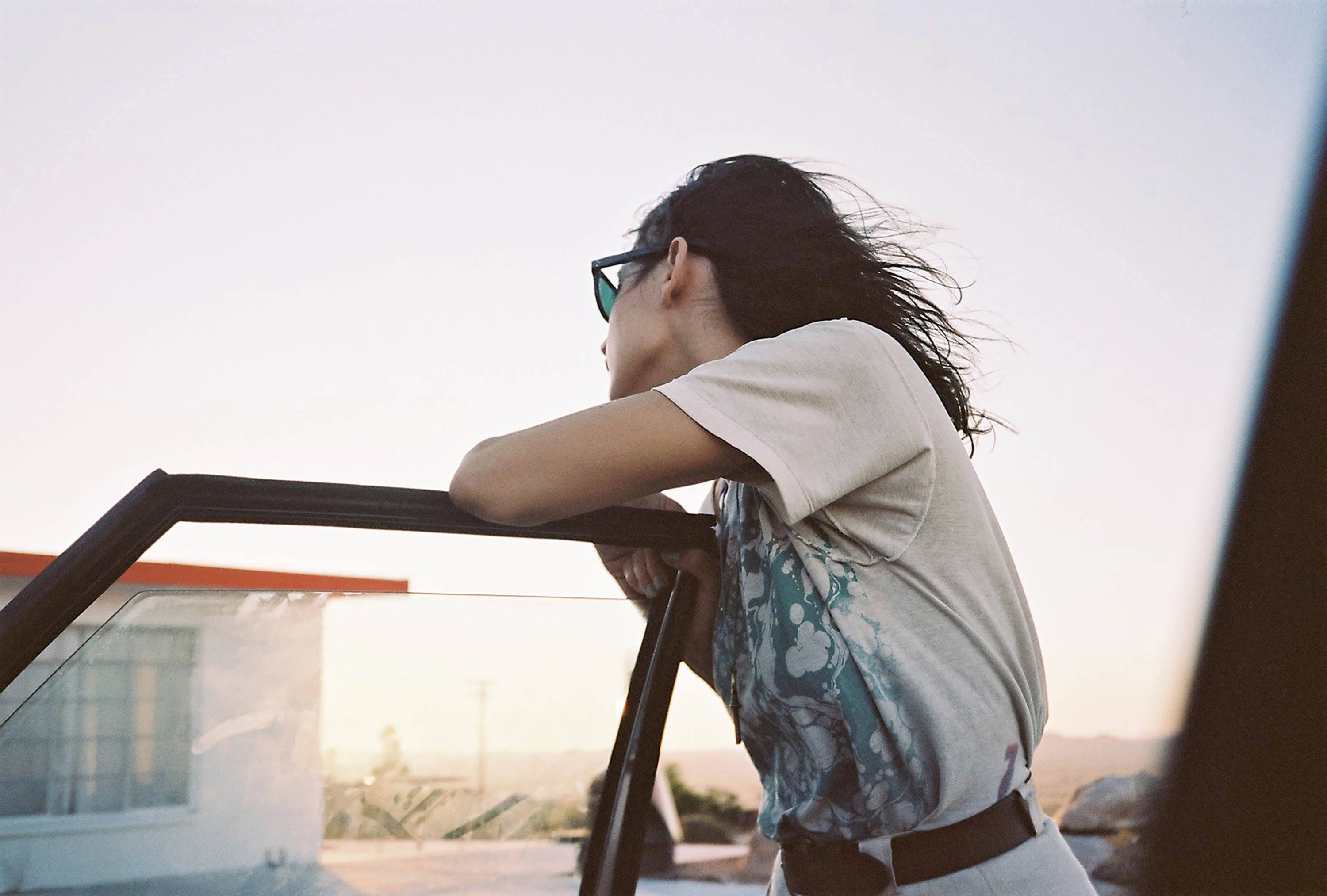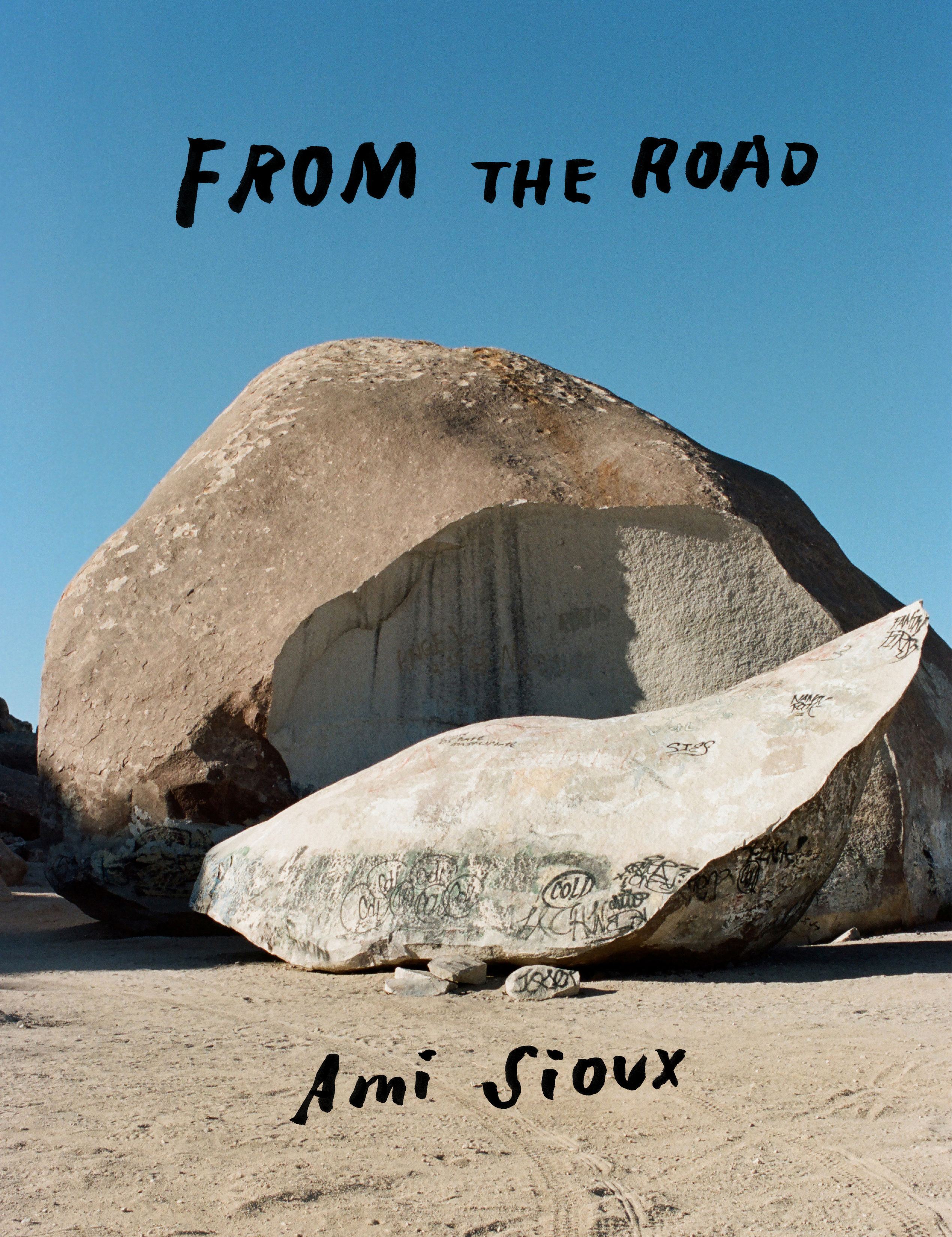 Credits
---
Photography Ami Sioux
This article originally appeared on i-D UK.