Vegyn announces his new EP with a warped club track featuring Jeshi
'I See You Sometimes' and all the best new music in one playlist.
|
19 February 2021, 2:20pm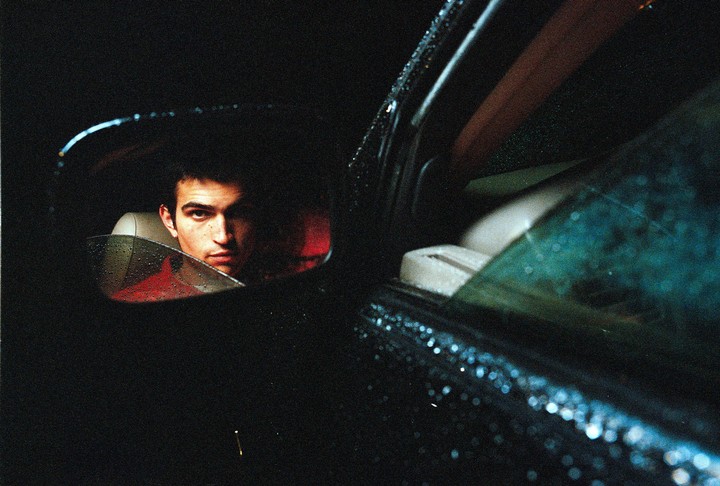 When we last spoke to producer Joe Thornalley (AKA Vegyn) about 15 months ago, he was about to release his debut album Only Diamonds Cut Diamonds. The record was inspired by solitude which, he told us at the time, is something he doesn't deal well with. It was likely the creation of his new EP, Like A Good Old Friend, then — due 19 March on his own label, PLZ Make It Ruins — that kept him grounded through the isolation we've all been confronted with recently.
The project's bouncy lead single, "I See You Sometimes", is out today. It features East London rapper Jeshi, whose warped vocal picks up speed midway through and the whole thing -- drips, sampled distorted conversations included -- evolves into a track we could really do with experiencing in a euphoric club environment. Something to look forward to! Until then, there's a stalky visual directed by Richard Phillip Smith for you to watch on repeat.
Also out this week is HAIM's extended edition of their 2020 album Women In Music Pt III with bonus tracks featuring Thundercat and Taylor Swift (on "Gasoline", which you'll find on today's playlist). Ariana Grande, too, has gifted us an elongated take on a modern classic: Positions: Deluxe. No bonus features here, but four very good new tracks. "They were recorded with the original batch of music, which is why I wanted to glue them because I felt like I, in my head I always envisioned them coming out as a part of this era, this chapter, this storyline, this album," Ariana said in a YouTube livestream tied to the launch. "I had to pretend that they didn't exist for a long time, so yeah, that was hard." We've stuck our fave newbie, the gorgeous "someone like u" on the playlist too.
Elsewhere in new music there's great stuff from Conan Gray, TYSON, Balming Tiger, ELIO (featuring Charli XCX!), Leon Vynehall, Men I Trust, mobilegirl, Mahalia x Rico Nasty, serpentwithfeet, Lava La Rue, the return of Shura, and so much more.

Tagged: