stormzy just sang at the funeral of a fan's dad
Big Mikey performed "Blinded by Your Grace" after receiving a request via Twitter.
|
21 December 2017, 8:52pm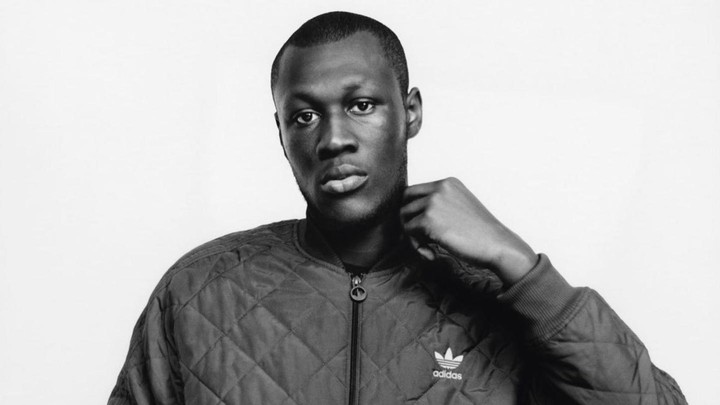 Stormzy does the most for his fans. Last month, the big-hearted grime MC volunteered to collaborate with a struggle rapper who'd lied to his mom about the chances of musical prosperity. Last week, Stormzy invited fans to star in the powerful visual for his song "Blinded by Your Grace Pt. 2." The gospel-inspired track encourages unity in the face of adversity, and it just leveled all the way up in terms of emotional weight. Today Big Mike performed the original lo-fi version at the funeral of a fan's dad.
The fan reached out to Stormzy on Twitter, just days after his dad passed away. "Bro my dad passed away on the day of my graduation last week," he wrote. "Our favurite song of yours was blinded by your grace. Would love it if you could perform this at his funeral next Thursday 21st December. Don't worry if you can't, I just thought I'd try my luck." To his astonishment. Stormzy came through. "Follow me so I can dm ya," he replied.
Part 1 of "Blinded by Your Grace" doesn't have a video, and was recorded in near-total privacy. "There's a psychological thing that happens when I go into the booth [to sing]: when I'm listening back, I'm judging the song based on my vocal range," Stormzy revealed to The Fader of feeling constricted by his singing skills. "I said, 'I'm not a fucking singer, I'm not Frank Ocean.' So I told [producer Fraser T. Smith], I want to record this in the studio, just on the sofa, live on the mic. I was able to do it without judging myself." Stormzy grew up on gospel, and intended the track as a love letter to his God. The multitalented MC has certainly earned his share of merit points.