i-DJ: roman nails
At the helm of long-running Australian cassette label Altered States Tapes, Roman Nails has amassed an enviable collection of tapes. Here, he shares live rarities, fresh cuts and classics. Dig in.
|
03 February 2018, 2:39am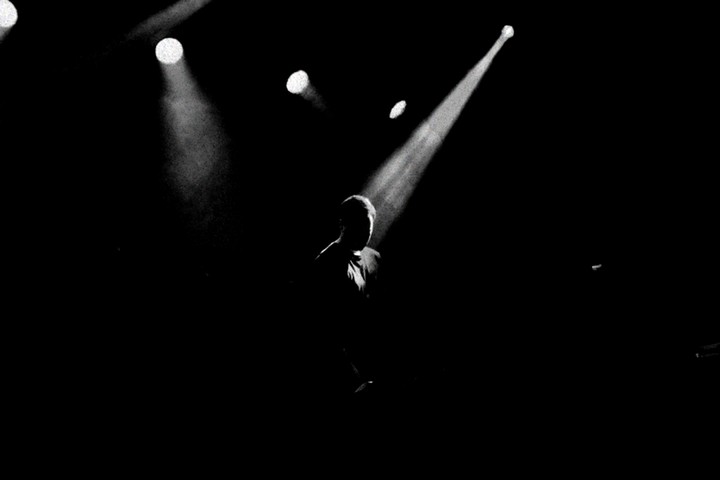 This brilliant mix from Australia's Roman Nails (AKA Cooper Bowman) is a real winner; we liked it from the moment we heard Jisoe's voice. "After some brief online communication and exchanging of ideas and pleasantries, I for whatever reason decided to make a mix with Pass~Port's sensibilities in mind," Cooper writes i-D. Pass Port, for the uninitiated, is an Australian skate brand doing good things. The mix, he tells us, is comprised entirely of cassette tapes mixed live: "All tapes. Recorded directly to tape. No vinyl, no computers, no edits. No mastering, masters."
Inside you'll find: a great live cut from cult-ish 70s California outfit Suburban Lawns, throbbing newer stuff from the super super sick US duo Boy Harsher, and a great canvas of Australian underground music -- most of which you can find on Cooper's own label, Altered States Tapes.
Tracklist
Dean Blunt, Untitled (excerpt)
Hyperspace Vision, Hyperspace Vision
Total Control, Paranoid Video (Live)
Boy Harsher, Pain
Mikey Young, Socks
El Kid, Mercury
Magnetizer, U Failed Me
TV.OUT, System Attack
Container, Peppered
Flat Fix, Tighes Hill Tap Water
Imhotep, Ice Cold Chilling
Syndicate, Bang The Drum (½ speed remix/excerpt)s)
Lutto Lento, Vengo
Roman Nails, Barefoot Sports
Jerome, Solid Trip
Suburban Lawns, Janitor (Live)
Scraps, ???
Orion, Pulse (Live)
Fingers Pty Ltd., Never Went There (excerpt)
Angel Eyes, Dire Dish (excerpt)
If you like this mix, you're in luck. Pass Port has produced limited copies of it on cassette, which they're launching with Lucy Cliche, Orion, Primo and Roman Nails this Saturday, February 3rd from 7PM @ The Toff, Melbourne. More info here, tickets here.