looks to ride the electoral blue wave in
We knew those Calvin Klein wetsuits were going to come in handy.
|
07 November 2018, 10:42pm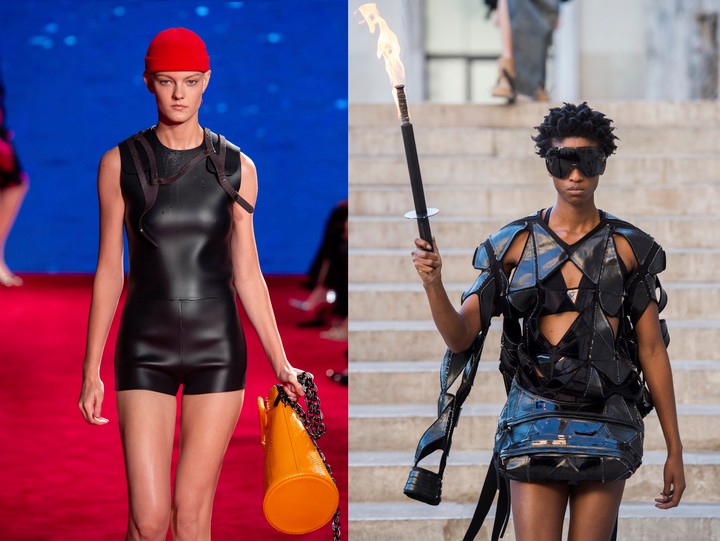 Look, we know it's not an actual, wet sort of wave, but still, a blue wave has swept the country (or at least lapped at its ankles), and for that we are thankful. What, however, does one wear to ride a blue wave? Sleeveless pencil dresses seem to be in vogue for politicians, but as ever, fashion has other ideas.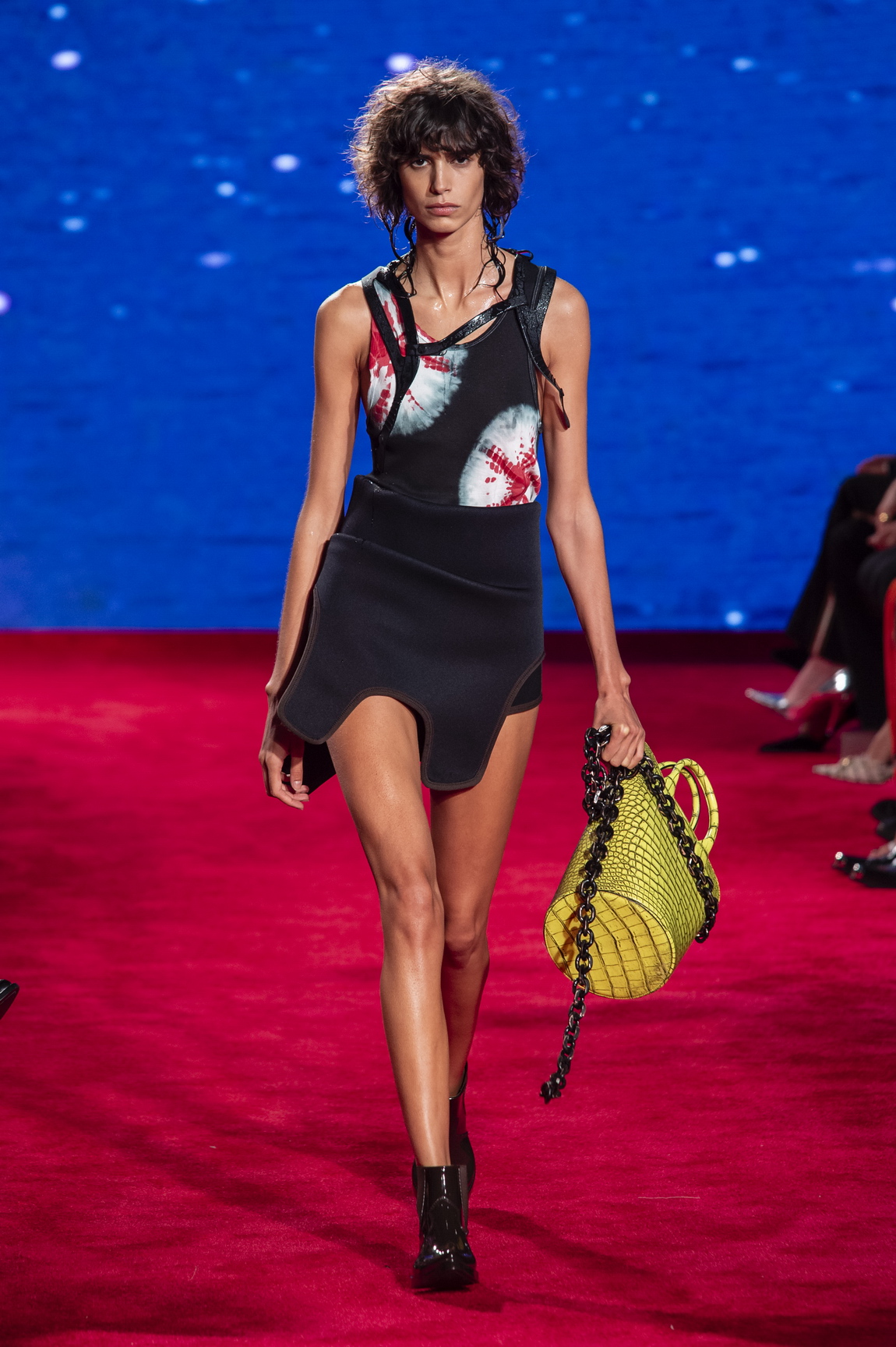 Calvin Klein wetsuit.
Yes, an actual wetsuit would be perfect to 'ride' said 'wave' — we are nothing if not literal. Raf Simons was feeling particularly nautical for spring, sending out a Jaws inspired collection. This included a lot of neoprene, as one has to be in the water to get eaten by a shark. For women, he refashioned the technical fabric into printed skirts and dresses, as if the suit had been rolled down, revealing a floral or animal print interior. He also sent out actual wetsuits, which frankly seem more chic than leather pants. For added effect, the models' hair hung wetly.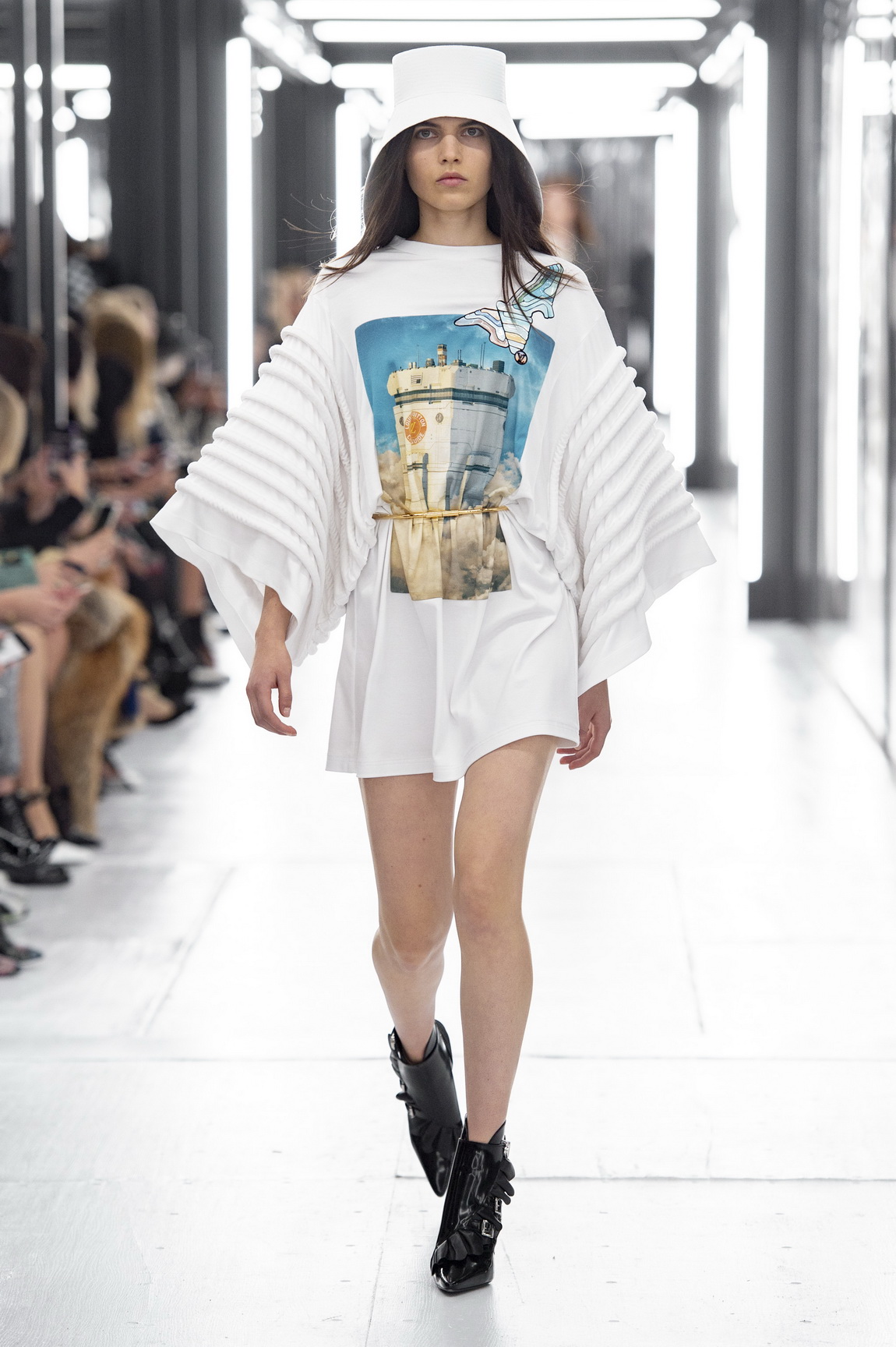 Louis Vuitton flight suit.
You know what the future's going to full of, once we're a bit less wet from the wave? Robots: they're going to take our jobs, and nobody's talking about it. Save for Nicolas Ghesquière at Louis Vuitton, who sent out a whole collection covered in robot prints. This deftly highlights the peril that we are in, and also looks impossibly futuristic and chic, two of the designer's calling cards. The models looked like they were ready for a board meeting on a space station, which is where we'll all be after global warming has ravaged our green earth. Thank you Nicolas Ghesquière for leading the coming battle against the machines.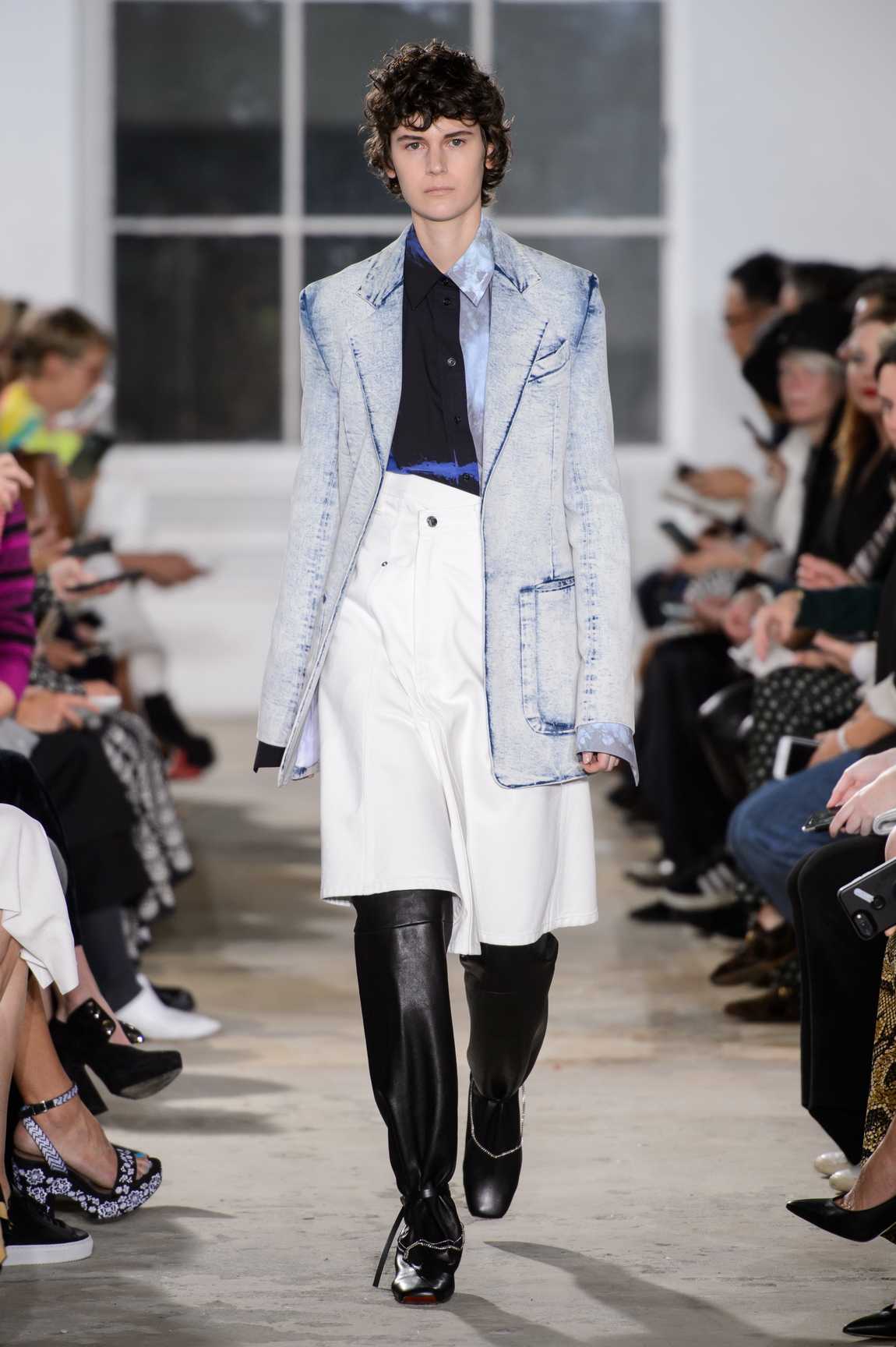 Proenza Schouler denim blazer.
You know what the Democrats want? Communism! And under communism we are all forced to wear the same thing, preferably some faded indigo. But fear not, fashion fans! Proenza Schouler sent out an entirely denim collection for spring, in practical shapes like blazers (Marxist), knee length skirts (Bolshevik), and flowing, cutaway dresses (champagne Socialist?). Envision a denim army of blazer clad women sweeping New York's financial district, and weep! Essentially, it was totally gorgeous, and makes us want to all dress the same.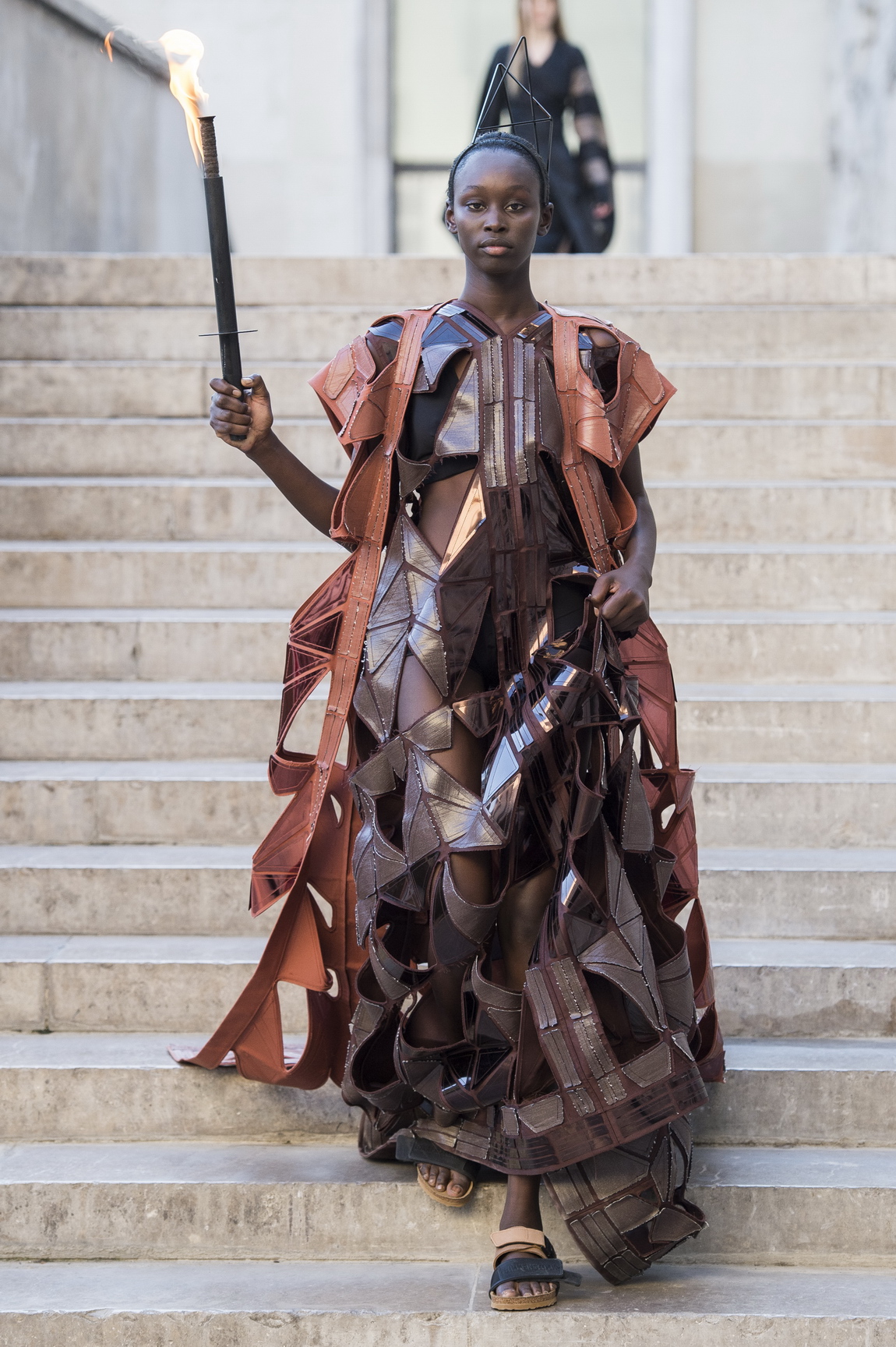 Rick Owens torch.
Perhaps the most explicitly revolutionary show of the season, Rick sent his models out carrying actual flaming torches, around an enormous bonfire! If that isn't symbolic, we don't know what is. Just as interesting, however, was his exploration of ungainly shapes. The designer went all out, from laser-cut triangular leather gowns, to black spikes emanating from models' shoulders, to wild and weird skirts that featured fringe and built-in bags (just what one needs for storing emergency supplies in an uncertain political climate). Designers are often lauded for making women look 'strong' — Rick is one of the few who actually delivers.
Prada nylon.
Miuccia Prada may be an exceptionally wealthy businesswoman now, but she was once a member of the Italian Communist Party and a women's rights protester (before she joined the family business and became one of the most respected designers ever). This season, Mrs Prada wanted to explore the duality of freedom of expression, and the conservatism that surrounds us — topical. She also hates the word 'millennial,' because it worries her to see young people lumped under one banner. Who wouldn't want to wear clothes designed by such a woman? Especially when they were such a loving paean to the clothes of the 60s and 70s, run riot with the insane spirit of right now.
Tagged: