rihanna has no time for trump rallies playing her music
"Me nor my people would ever be at or around one of those tragic rallies."
|
05 November 2018, 5:32am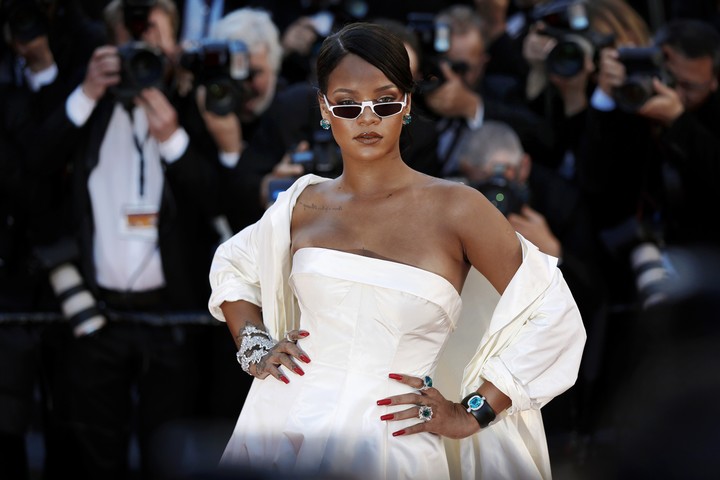 Image via Shutterstock
Rihanna isn't someone who lets people get away with wronging her (see Bitch Better Have My Money if you need a reminder). That's why the singer/mogul was quick to denounce Trump rallies when it was revealed the were playing her music.
It all began when the Washington Post's Philip Rucker, who's been covering the rallies, posted on Twitter. "Trump's rallies are unlike anything else in politics. Currently, Rihanna's 'Don't Stop the Music' is blaring," he tweeted, explaining the song was playing while aids tossed free Trump t-shirts into the crowd. "Everyone's loving it," he finished.
Not having any of it, RiRi let everyone know that the rallies wouldn't be playing her music much longer. "Me nor my people would ever be at or around one of those tragic rallies," she said, going on to thank Philip for letting her know.
It was a political time for Rihanna who just hours earlier took to Instagram to endorse Florida Democrat Andrew Gillum in his race for Governor. "The US has only had four black Governors in its entire history, and we can help make #AndrewGillum the next one and Florida's first," she wrote. In the same post she also encouraged voters to vote "yes" to restore voting rights to formerly incarcerated citizens.

We've said it before and we'll say it again: we stan.