beyoncé's epic 'formation' hat is for sale
The iconic 10x8 inch headpiece is signed, and being auctioned off for charity.
|
06 November 2017, 5:31am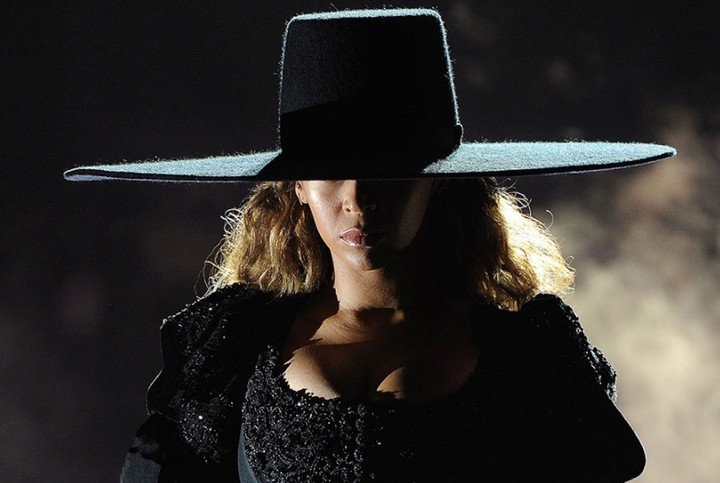 When Beyoncé released her visual album Lemonade last year, her wardrobe almost broke the internet. From Gucci to Alexander McQueen, Jean Paul Gaultier and even Zimmerman, she took clothes straight from the runway and made them entirely her own. Working with regular stylist Marni Senofonte, the looks fused pieces from New Orleans and Louisiana with traditional Victorian and African designs. The clothes were modern, but also a perfect nod to her heritage and culture.
Now, Bey is auctioning the very wide brimmed (10x8 inch) felt hat she wore in her incredible Formation video, and later on her world tour of the same name. Proceeds will be donated to the Lung Transplant Project. The hat started at $3,400, and the current bid at the time of writing is $5,500.
The winner of the auction will receive the hat signed by Beyoncé, as well as a photograph of her wearing it. All this as Beyoncé prepares to play Nala in Disney's live version of the Lion King in 2019. What a woman.