exclusive: rock'n'roll queen juliette lewis stars in the new acne studios campaign
Spring/summer 18 is a celebration of strong, loud women.
|
01 February 2018, 9:49pm
Acne Studios has never been one to blend quietly into the background, so it makes sense that for their new spring/summer 18 campaign they chose to shoot Juliette Lewis, the cinematic and musical antithesis of a wallflower.
"Acne studios is loud, Juliette's loud", founder Jonny Johansson told i-D. "We created this character together and it turned out really cool!"
The brand's new campaign, shot by Talia Chetrit and styled by Vanessa Reid, is a celebration of strong women, so the actress and musician was an obvious choice. "We asked her to create her own new character for the shoot, wherever she felt that the collection and collaboration with Talia took her," said Jonny.
"For the spring/summer 18 collection I was thinking cinematically," he continues. "They're all these amazing strong female characters who have a lot of things to think about other than fashion and they all look incredible. They were the starting point from which the collection grew. Juliette has played several roles that characterise the mood of the collection. She has an amazing energy."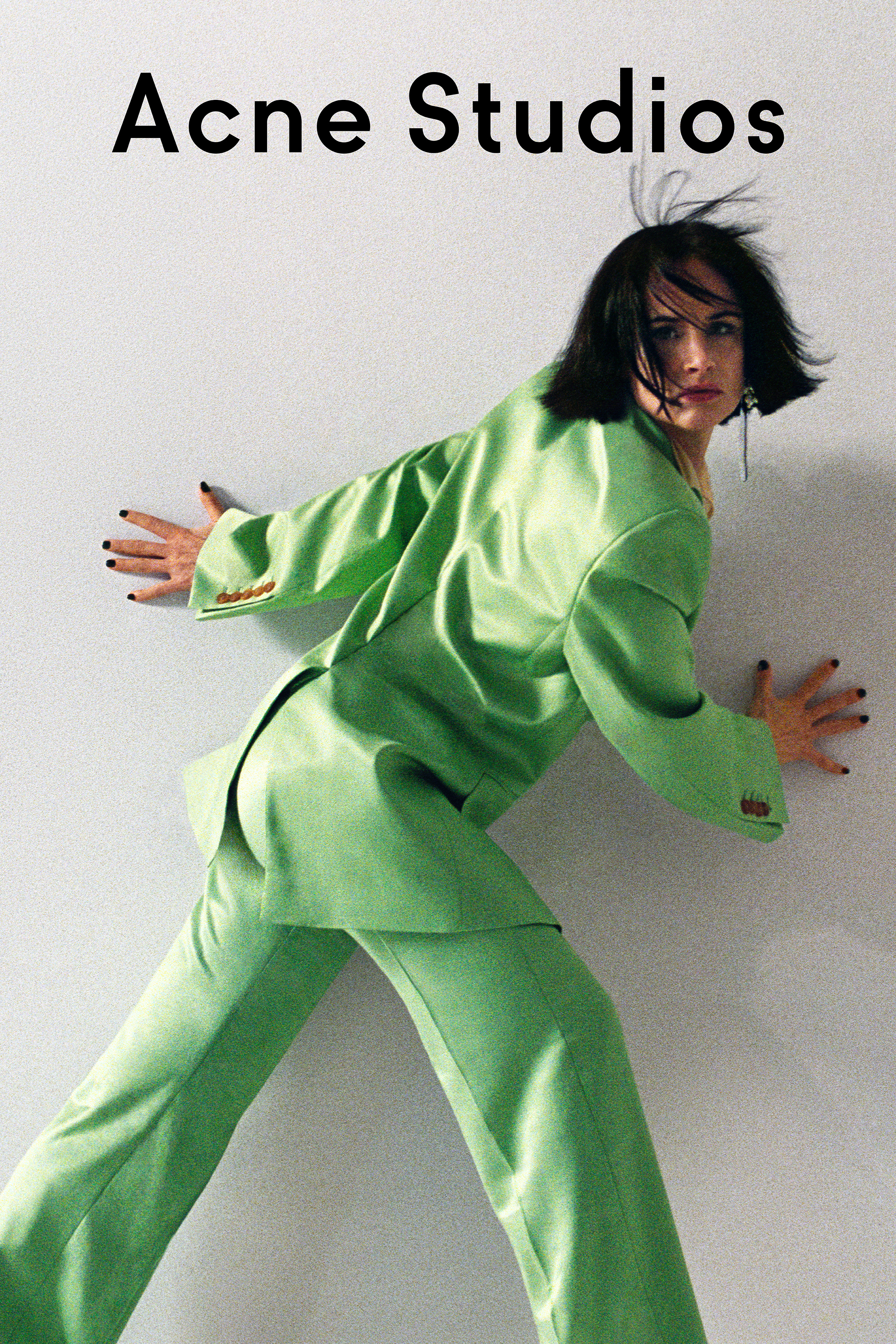 This article originally appeared on i-D UK.