Images courtesy of Lyle Ashton Harris.
these self-portraits explore what it means to be a queer black man in america
In 'Flash of the Spirit', Lyle Ashton Harris reimagines the erotic, explores ritual, and confronts Transatlantic notions of beauty through the animation of West African masks.
|
29 November 2018, 10:42pm
Images courtesy of Lyle Ashton Harris.
Lyle Ashton Harris is no stranger to self-portraiture or masquerade. In fact, it's often been his method of choice since his seminal photo series Americas (1987-1988), in which he appears in white face. In more recent years, the 53-year old artist has continued to explore the intersection of sexuality, race, gender, ethnicity, and class, perhaps most notably in his ultra personal Ektachrome Archives. These documentary-style photos shot in the 80s and 90s against a backdrop of shifts in the art world and the AIDS epidemic, depict Lyle's inner circle of friends and lovers, many with familiar names like Catherine Opie, Nan Goldin, Glenn Lidon, bell hooks, and Isaac Julien. The work premiered at the Whitney Biennial in 2017 and later exhibited at the Centre Georges Pompidou in Paris.
Flash of the Spirit however, taking its title from the Afro-American art and philosophy book of the same name by Robert Farris Thompson, marks Lyle's return to self-portraiture. He started working on the series, now showing at Salon 94, about a year ago. Lyle was contemplating the idea of doing some new portraits when his uncle Harold Epps, who traveled throughout West Africa in the 60s, gifted him an African Goli mask. Two months later, while in Paris, he learned of the death of his estranged father, which triggered thoughts about "cross-cultural ritual grieving, the mask, the idea of self-portraiture, and the performative as a regenerative experience, if you will."
Lyle borrowed more of his uncle's masks, from several different countries such as Sierra Leone, Côte D'Ivoire, and Mali and began to experiment. Around the same time he rediscovered Thompson's book, which he had read in college, and the wheels turned as he mined his experiences growing up in The Bronx and Dar es Salaam, to create a vibrant series of photographs with an Afrofuturistic aesthetic.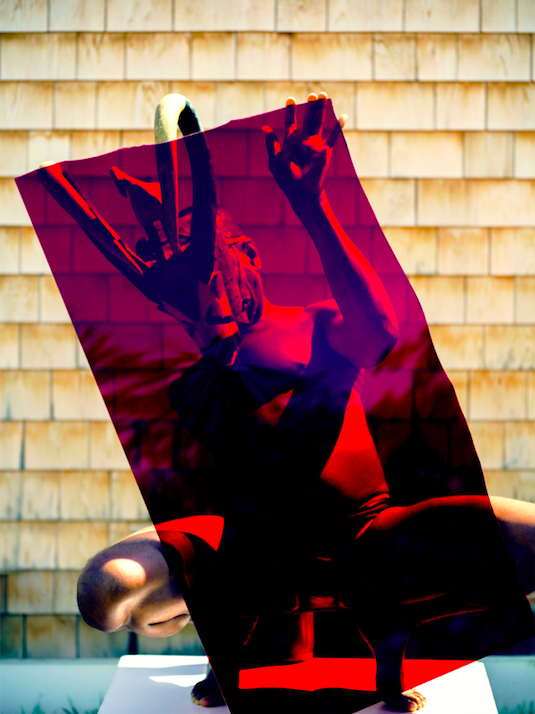 While Lyle is not necessarily from these particular cultures, he took an interest in how the masks were a ritual embodiment of spirits and had the ability to preserve endangered, often forgotten ancient traditions. In the resulting energized photos, he reanimated these historic masks through his use of light and gesture, calling identity into question and speaking to what it means to be a Black queer man of the diaspora in America.
There's an eroticism in the portraits — moments of ecstasy or contemplation — as Lyle injects more confrontational elements into the work and utilizes large colored acrylic pieces, forcing the viewer to interact with these emotions. "I'm interested in how one creates, through performance or through gesture, affect or certain notions of our aesthetics that in a way draw from West African, Transatlantic notions of beauty, identity, performance, et cetera," Lyle says.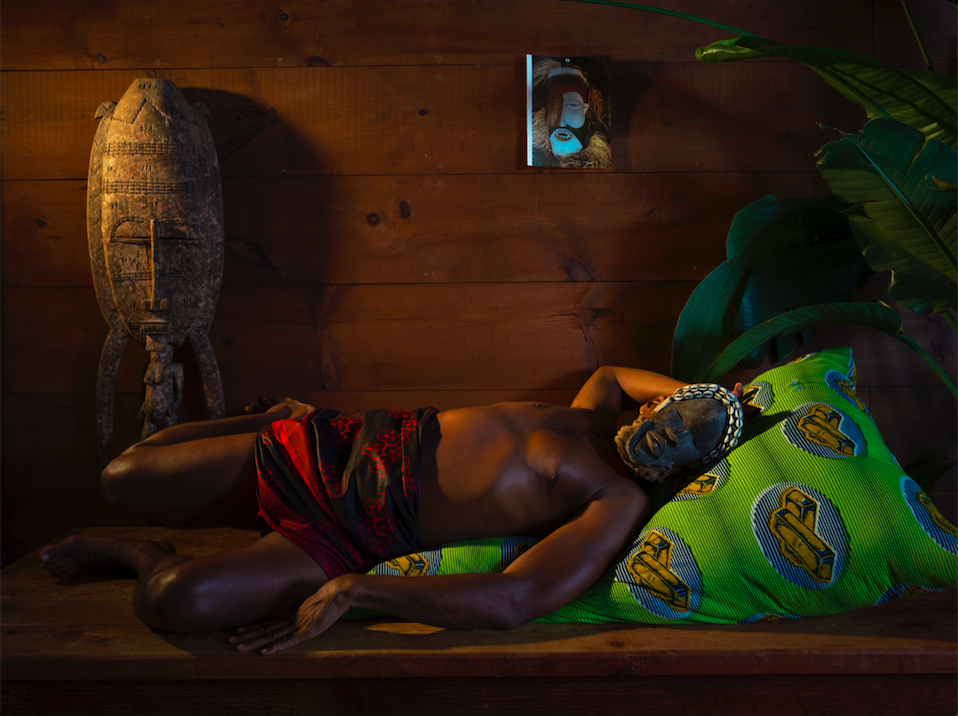 The photos were shot in lush, natural environments like Germantown in New York's Hudson Valley, Provincetown, Massachusetts, and on Fire Island. While it often takes Lyle a while to feel comfortable in a certain space, he says that this project felt much more intuitive. The images are playful and confident, as Lyle interacts with his surroundings. "What does it mean to claim that space or inject energy into it? He asks. "How do you open up some spaces and inject the visual language into those spaces?"
Flash of the Spirit is on view at Salon 94 in New York City, from November 9 to December 21. See more of Lyle Ashton Harris' work below: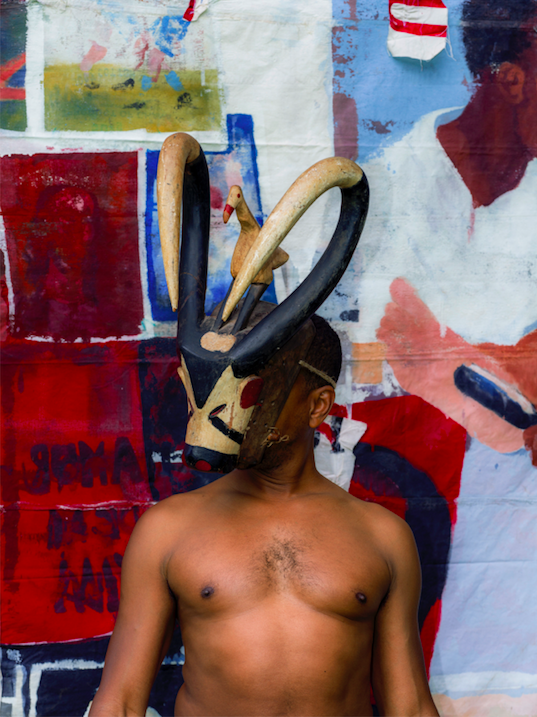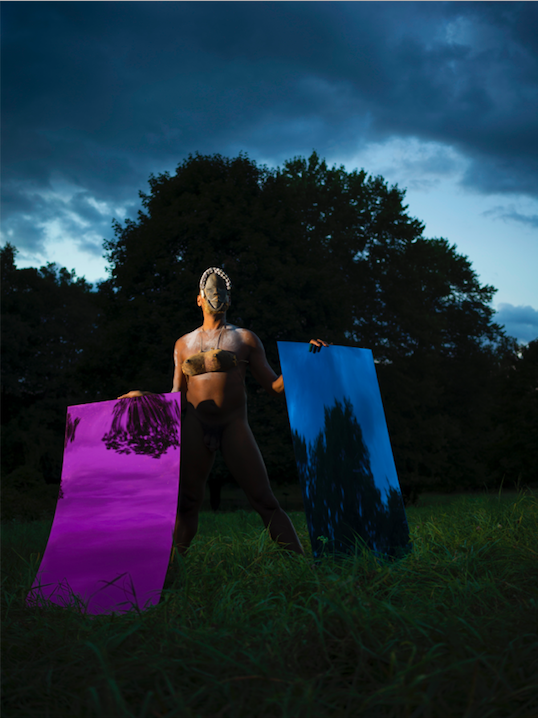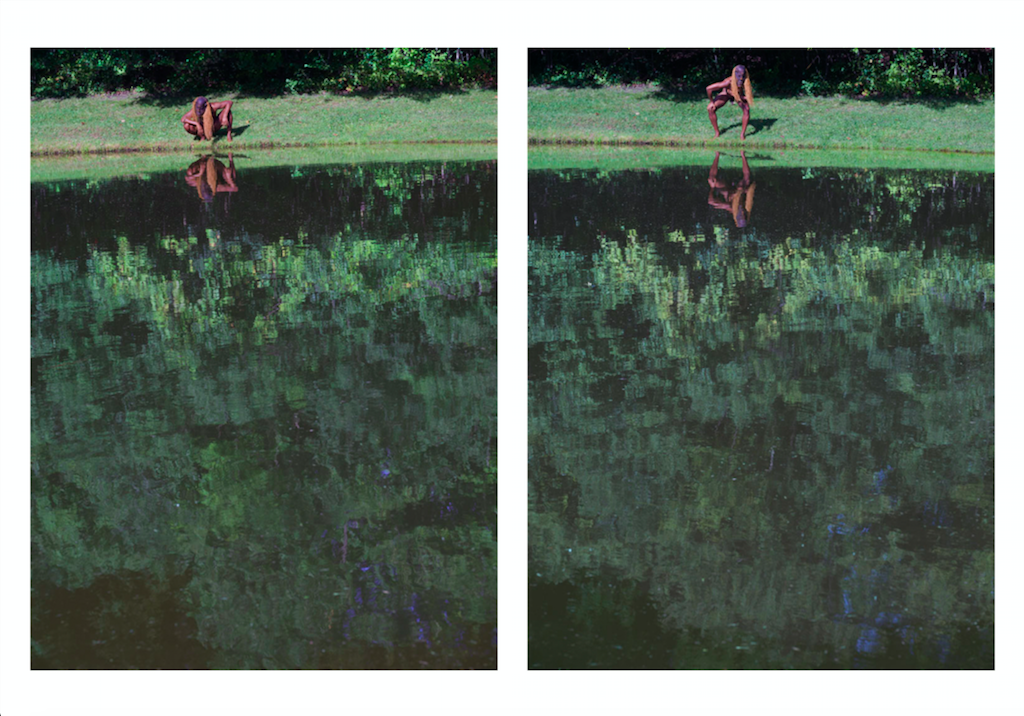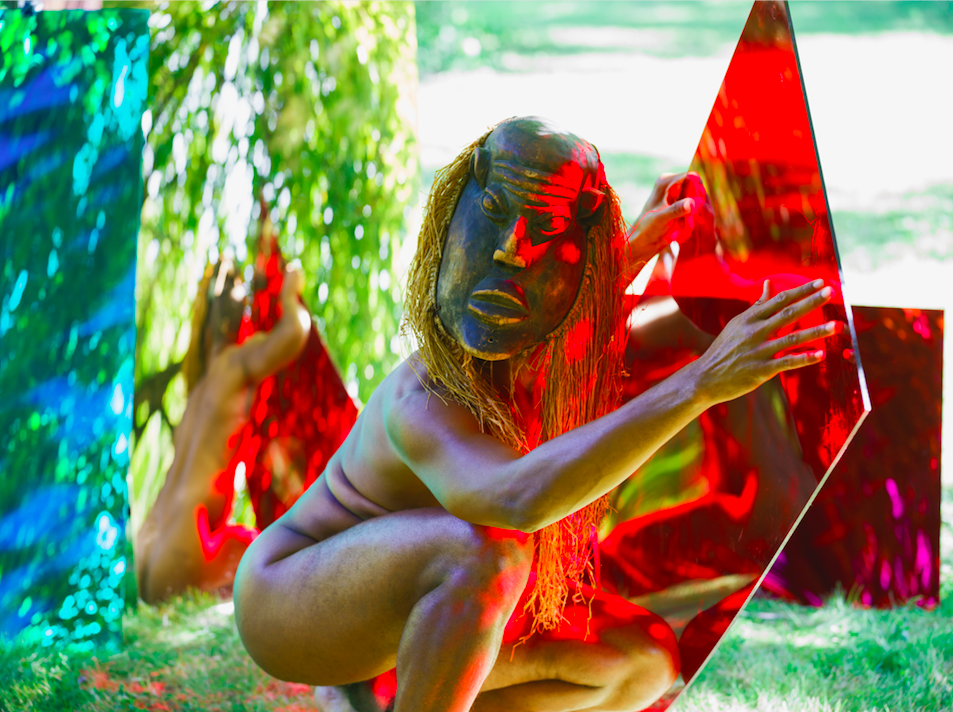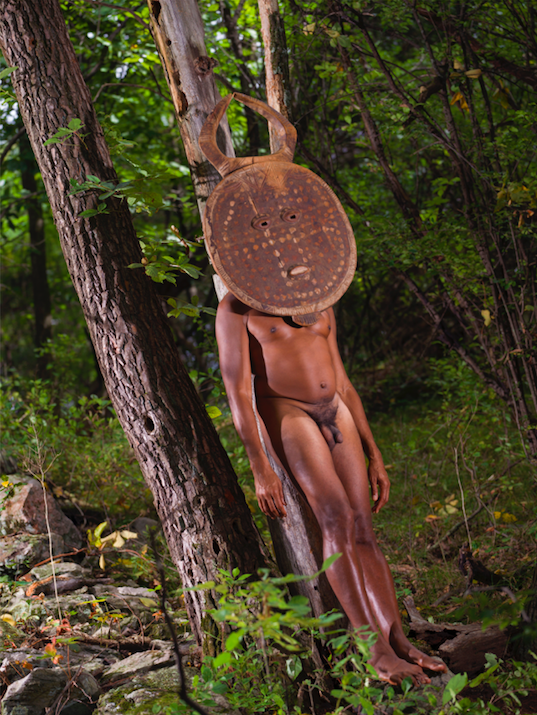 This article originally appeared on i-D US.