Photography @mitchell_sams
pringle's noble yarn
After a two-season hiatus from the schedule, Pringle of Scotland returned to LFW with a "back to basics" collection.
|
19 February 2019, 11:04pm
Photography @mitchell_sams
Throughout its 200-year history, Pringle of Scotland -- the oldest fashion house in the world -- has pushed the possibilities of knitwear. "As you progress, there's a natural tendency to move forward from your foundations, but now felt like the right time to return to them and reevaluate them," design director Fran Stringer explained post-show. After a two-season hiatus from the schedule, this Pringle of Scotland display was a simple, singular celebration of the raw material that the heritage house is built upon, the noble yarn. "Returning to the show schedule gave us the opportunity to rebrief, refine, and rediscover," she added.
How do you honour the rich heritage of a classic brand while continually pushing it forward? For Fran Stringer, it's about fusing the past and the future together. Ever since her acclaimed autumn/winter 16 debut -- Suzy Menkes proclaimed that "Fran Stringer got everything just right for Pringle" -- Stringer has weaved tradition with innovation and pushed the boundaries of how we see and engage with knitwear.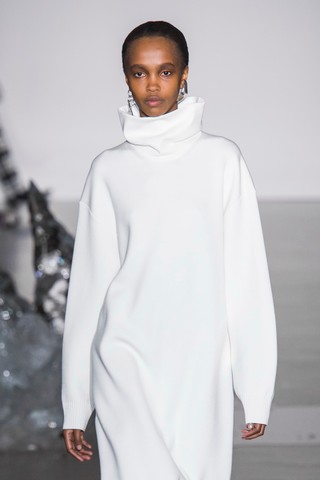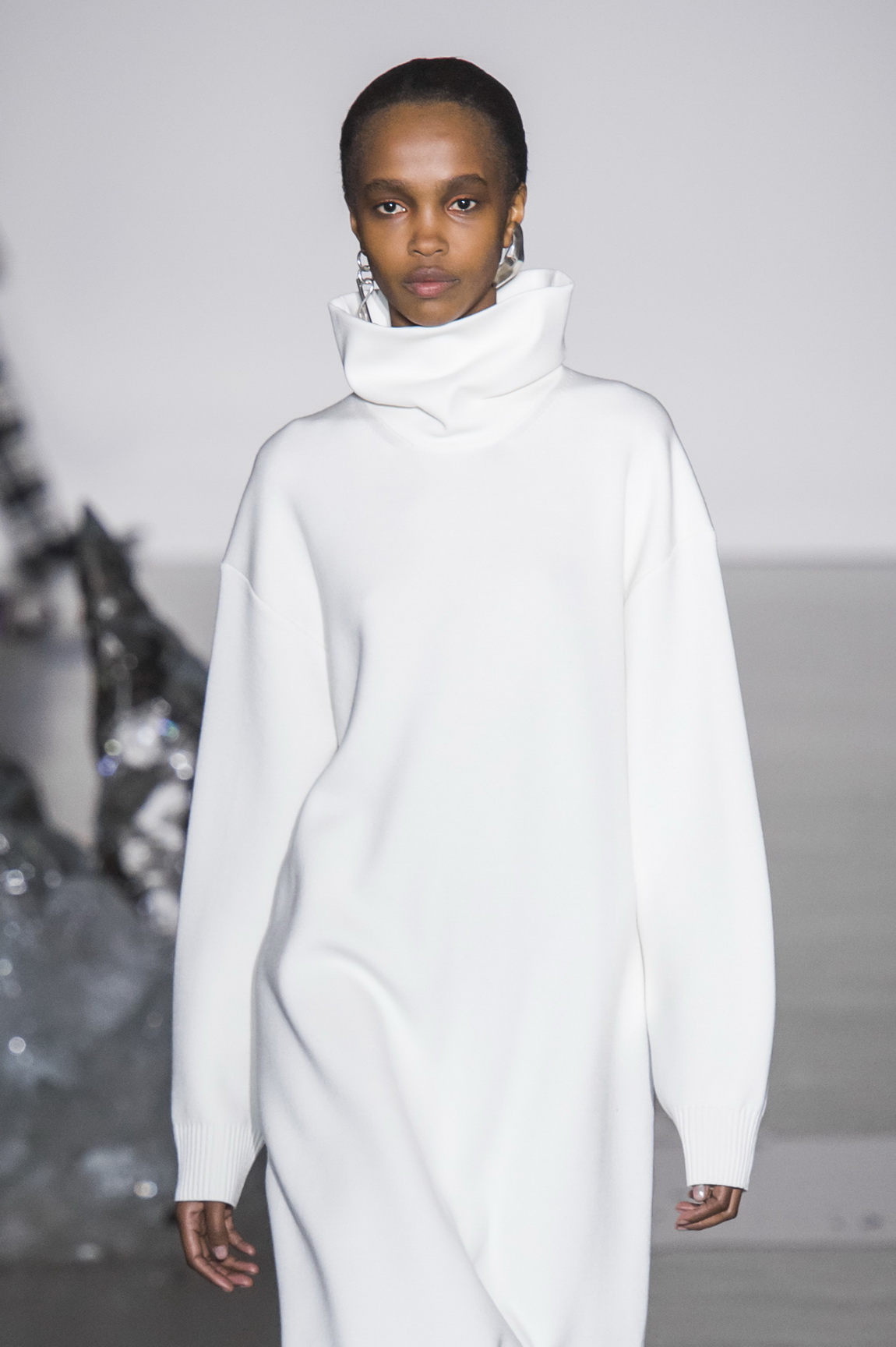 "Pringle is built on yarn! From the very first knitted undergarments two centuries ago, it has been all about the beauty and versatility of cashmere, merino, lambswool... we love it all," Stringer explained. Her passion is infectious, knitwear is not just what Pringle make, it's who they are. "We wanted to show off the qualities of the different gauges and textures, repeating effortless, elegant and modern styles." So, iconic Scottish cashmere -- the ultimate Pringle yarn – anchored the collection in full-knit looks in hazelnut, cream, midnight blue and charcoal. Fully-fashioned pieces respected the traditional knitwear techniques that the house is best known for, and luxuriously thick cashmere jumpers appeared heavy but had an air-spun lightness that's more suited to modern life. Throughout, the collection spanned the spectrum of gorgeous gauge, from chunky waffle stitches alongside ribbing and superfine merino spun with a compact and sporty finish. "Today, knitwear is no longer just for keeping warm and cosy, it's an integral part of women's lives and wardrobes all year round," Stringer explained added. In her hands, knitwear continually shapeshifts between stay-at-home cosiness to take-on-the-world everyday armour and seduce-you-all sexiness. "Our Pringle woman is a strong woman, she's empowered, she has a powerful presence."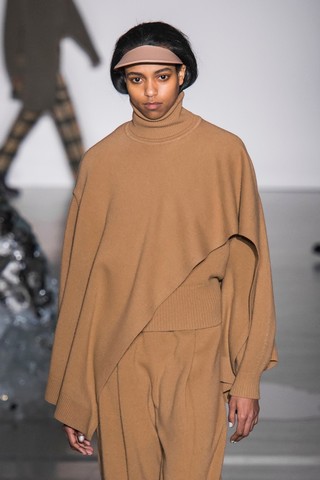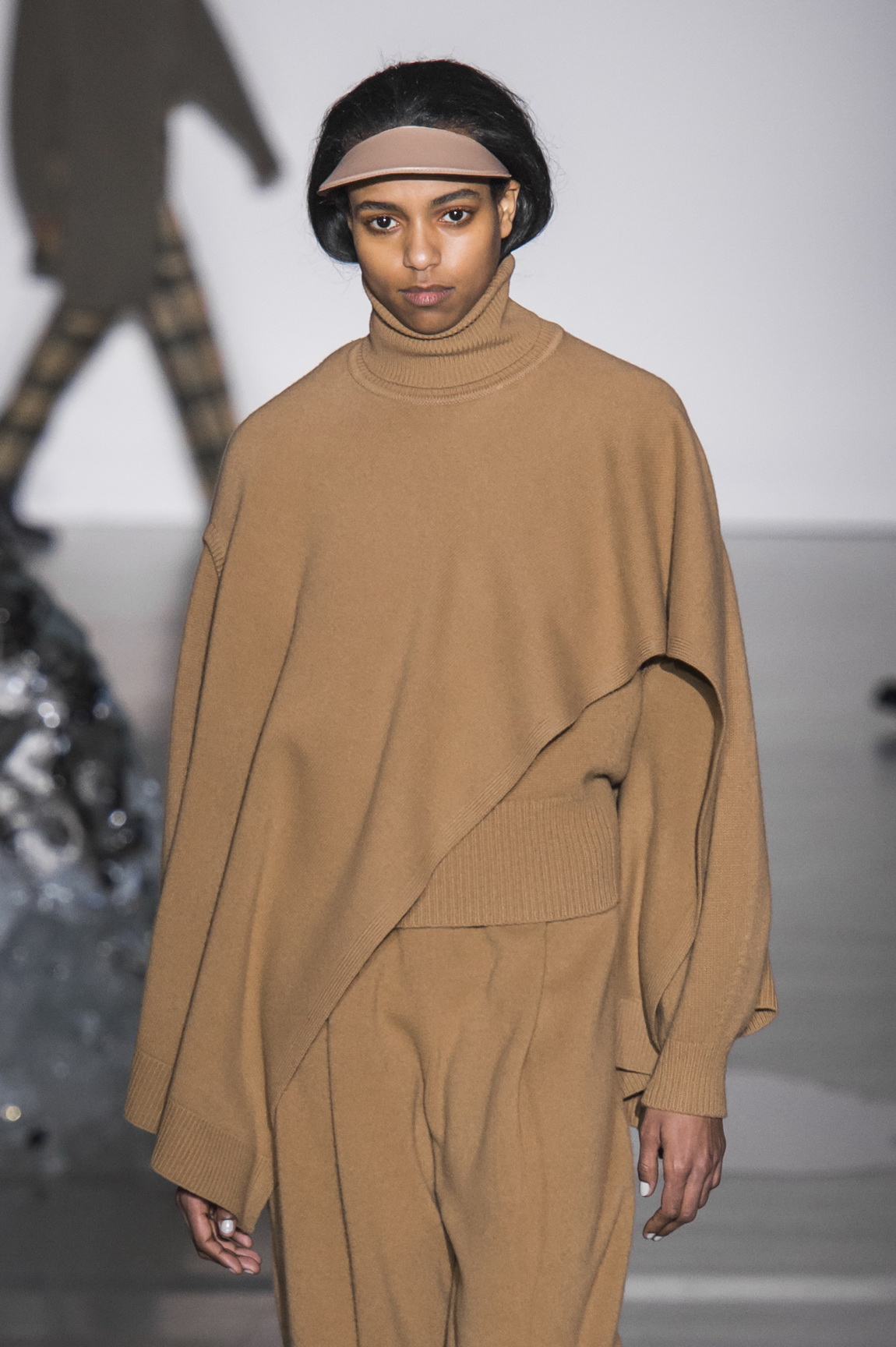 As Stringer looked back to the future, the Pringle archives were a source of inspiration. "We were drawn to simple graphics -- the tartan, the argyle -- that we rediscovered throughout the archive, particularly those associated with our golf and ski past," she explained as she pointed to a moodboard filled with campaigns and editorials from the 50s through to the 80s. A full ski outfit, designed in the 60s, inspired chevrons across one look and the bright colour combinations of another, while the vibrant Pringle jumpers favoured by golfers during the 80s influenced a new argyle with a sharp and graphic contrast. Elsewhere, classic tartan, Scotland's own geometric design, was used for panelling on cosy jumpers, high-waisted trousers and kilt-inspired skirts. As Stringer continually collaged codes, remixed past hits, and modernised heritage, looks were finished with Stephen Jones-crafted ski-visor-inspired knitted beanies and miniature knitwear staples wrapped around the hair in yet another nod to both Pringle's archive and the needs of her modern woman.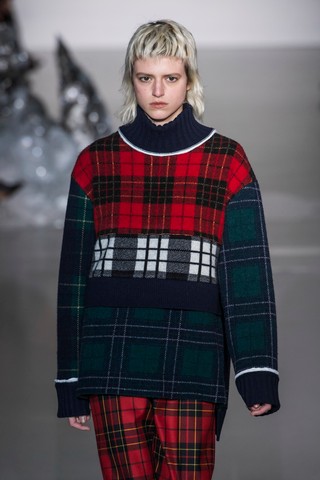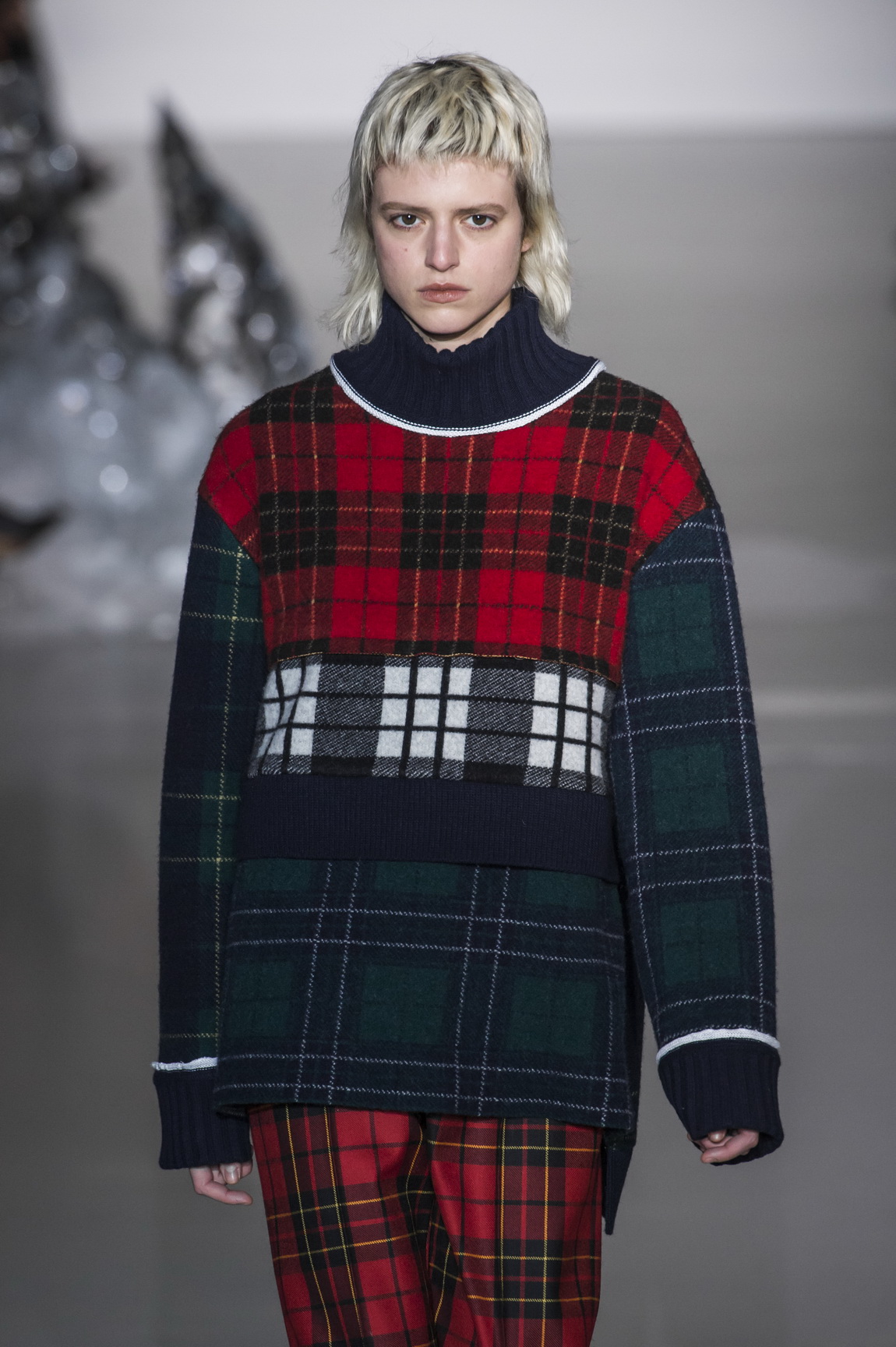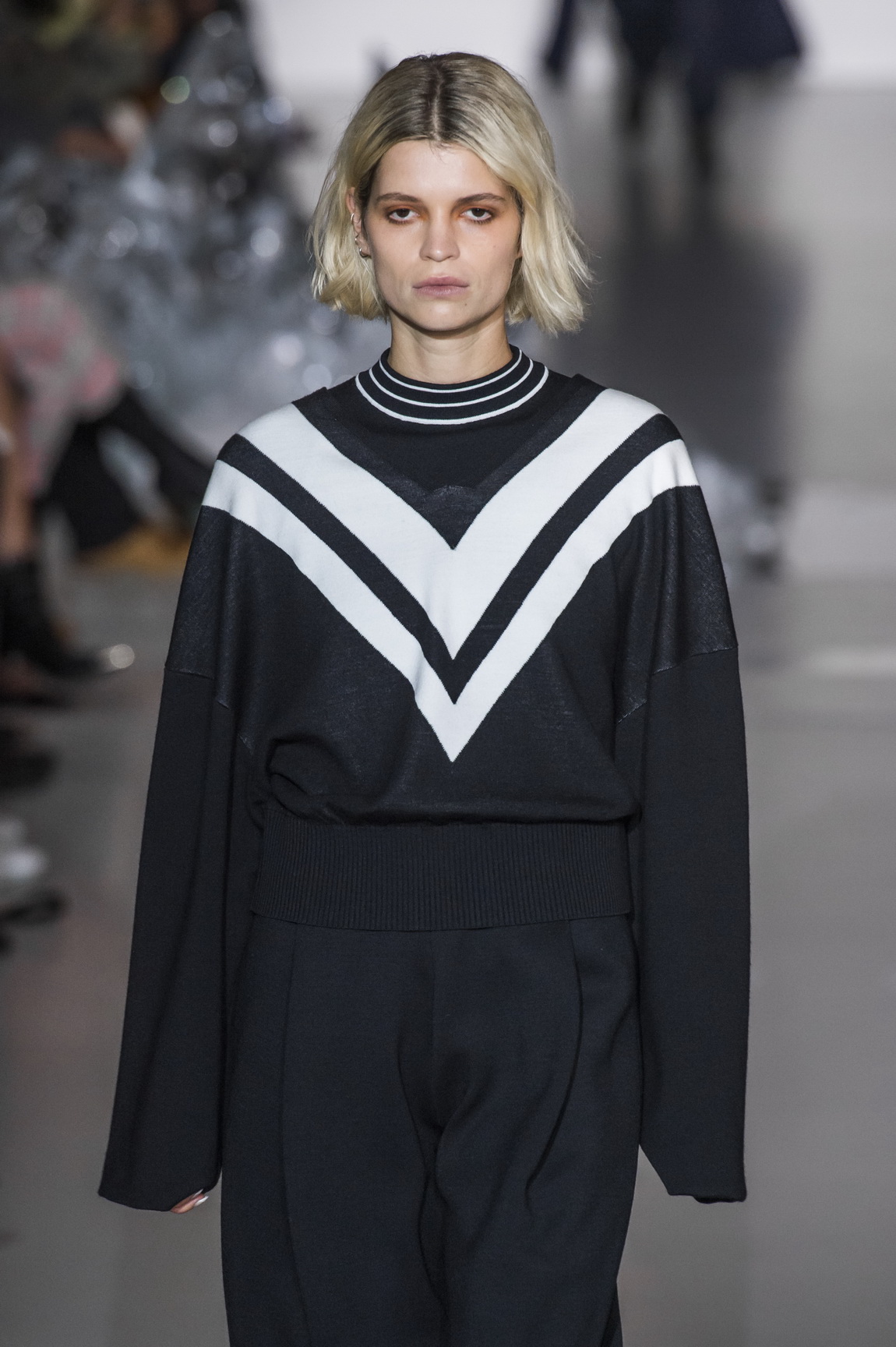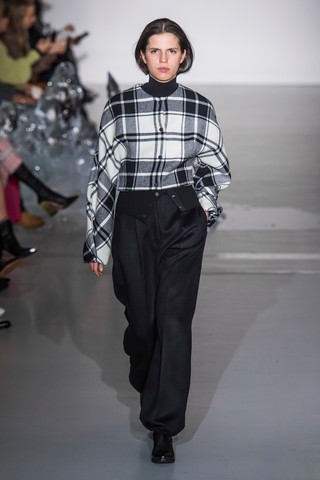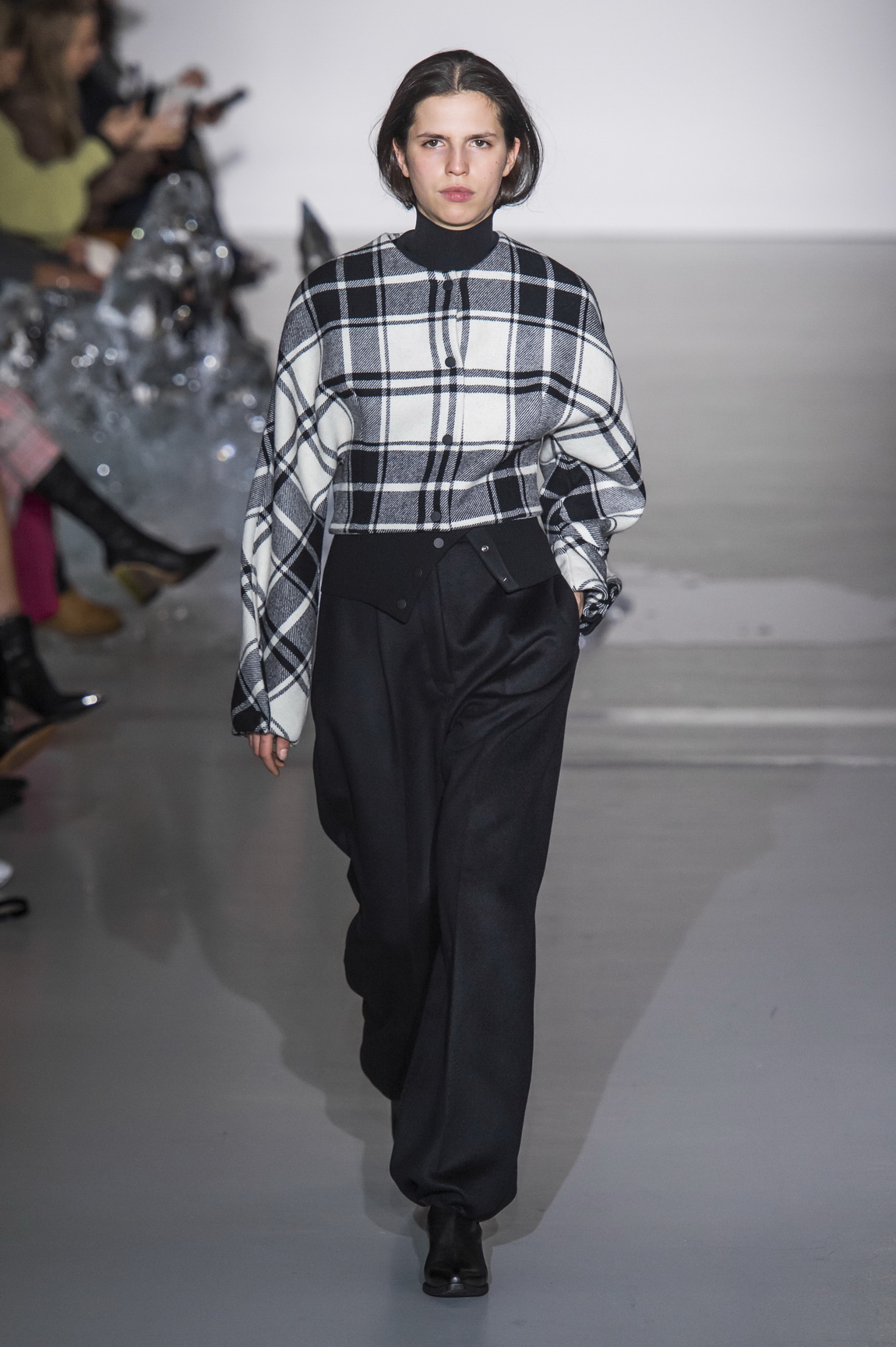 This article originally appeared on i-D UK.