harry styles and lady gaga will co-chair the 2019 met gala
The theme 'Camp: Notes on Fashion' is inspired by Susan Sontag's seminal essay.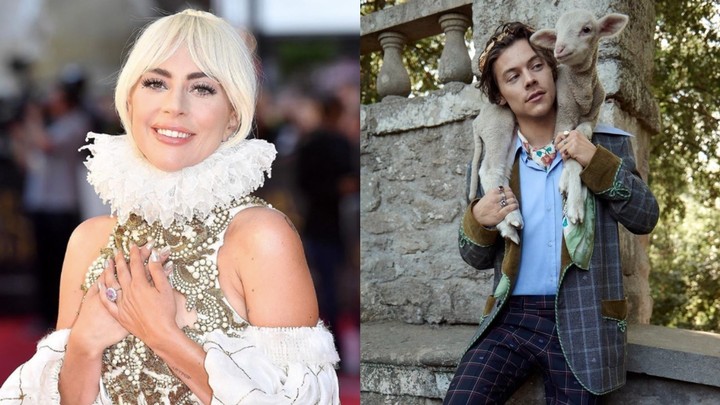 Images from Instagram
Thanks to his style evolution Harry Styles has forged quite a name for himself in the fashion industry over the years. Who among us could forget his most recent work looking princely yet biblical for Gucci's latest campaign? But if that wasn't enough to cement his place in the upper echelons of the industry, the news that he will co-chair next years Met Gala certainly will. For the 2019 event he'll share the honour with Gucci's creative director Alessandro Michele, along with Lady Gaga, Serena Williams and Anna Wintour, taking to the steps of the Met on the first Monday of May.

Each year the Met Gala takes its theme from the Costume Institute's spring exhibition, which in 2019 will be 'Camp: Notes on Fashion'. The theme takes inspiration from Susan Sontag's seminal 1964 essay Notes on Camp which looked at the different ways Camp could be explored and defined. In her essay she described the essence of Camp as "its love of the unnatural: of artifice and exaggeration". Speaking on the upcoming exhibition Alessandro Michele told the New York Times, "Camp really means the unique ability of combining high art and pop culture; it is not kitsch. The Met exhibition will give contemporary significance to Sontag's perspective." As the architect of Gucci's maximalist reinvention and designer known for combining fashion with pop culture, you can expect to see a few of Alessandro's pieces in the exhibition.
If you think the Met Gala red carpet has been extra in the past, you might want to start mentally preparing yourself for next year's event now. Things are about to get bright, bold and extremely Camp.