from perth to paris, GARBAGEtv are doing us proud
With spring/summer 18​, Australia's most promising streetwear label hones its voice.
If you asked anyone at i-D Australia HQ to throw together a list of the homegrown labels they're most excited by, they'd mention GARBAGEtv. Original, weird, and ambitious, it's the brainchild of Kiel Rodgers and Rhys Scott, two Perth artists. Rhys works with 3D animation and CGI, Kiel's a designer with stints at Walter van Beirendonck and Jeremy Scott (for more of that story, read our earlier conversation with Kiel). GARBAGEtv is three years old now, evolving from a club night into the more fashion-focussed project it is today (stockist now include VFiles, H.Lorenzo, and LN-CC). Each collection sees the brand get louder and sticker, finding more fans internationally and here at home. A few months ago, Kiel sent us a peek at spring/summer 18. We loved it, so Bart Celestino shot it, and we caught up over the phone.
Hey Kiel, I love the season we've just shot — the 3D lettering is so good.
Thanks! We found it makes the garment more sculptural and adds "more" overall. We're adding it next season as well, more 3D letters. They've actually got stuffing inside, like a teddy bear.
I was really into last season's nods to bodybuilding. This time, with all those baby blues and pinks, and that fuzzy, dappled print, it's softer. Where were you looking for spring/summer 18?
I wanted to bring a naiveness to the collection. The overall concept was was 'spacing out,' like when you would play videogames or watch TV when you were younger and space out into another world, like a dream world. From there I started looking at lucid dreaming and astral travel, when you really lose yourself in that dream world. That's where I kind of drew inspiration with our prints and overall direction.
You've done way more headgear this time around too.
Yeah, we were playing around with all these 3D shapes one day and I just toiled this cap, that twisted bow cap. It just worked, so we started making them. Sculpture does come into what we do a lot, it's really important. The shape has actually changed a lot this season. Bigger shapes, different shapes, and more unconventional pattern cutting. I think that's really pushed the collection into a different area, into a different kind of space. But at the same time, we're still doing our t-shirts and the more accessible ready-to-wear items. We want there to be something for everybody to pick up, we want everybody to be able to be a part of GARBAGEtv.
From the outside, we can really see more people celebrating GARBAGEtv and what you do. Have you noticed a change inside the label?
Yeah, I definitely feel like more stores are getting involved and picking it up, and just from people who I meet out, or who I hang out with, their reaction tells me that it's picking up and getting bigger. But Rhys and myself, we really just keep working. We just want to keep making stuff. I'm not very good at noticing progression so much, but I definitely feel like it's moving forward.
What else is going on? You just put out a tape, right?
Yeah we released a tape for the autumn/winter 17 collection with my favourite producer and DJ, a really good friend of mine who goes by Consulate, and also plays under Senate. I just started a new project with him and another guy Jack Dutrac, we're going under PARIDICE lll. The [GARBAGEtv] tape is a bit more ambient than Consulate's normal stuff, but he's definitely, definitely one of my favourite producers and DJs. Because the clothing side of GARBAGEtv has really taken off, I wanted to do PARIDICE lll and really focus on music, which is my other favourite thing in the world.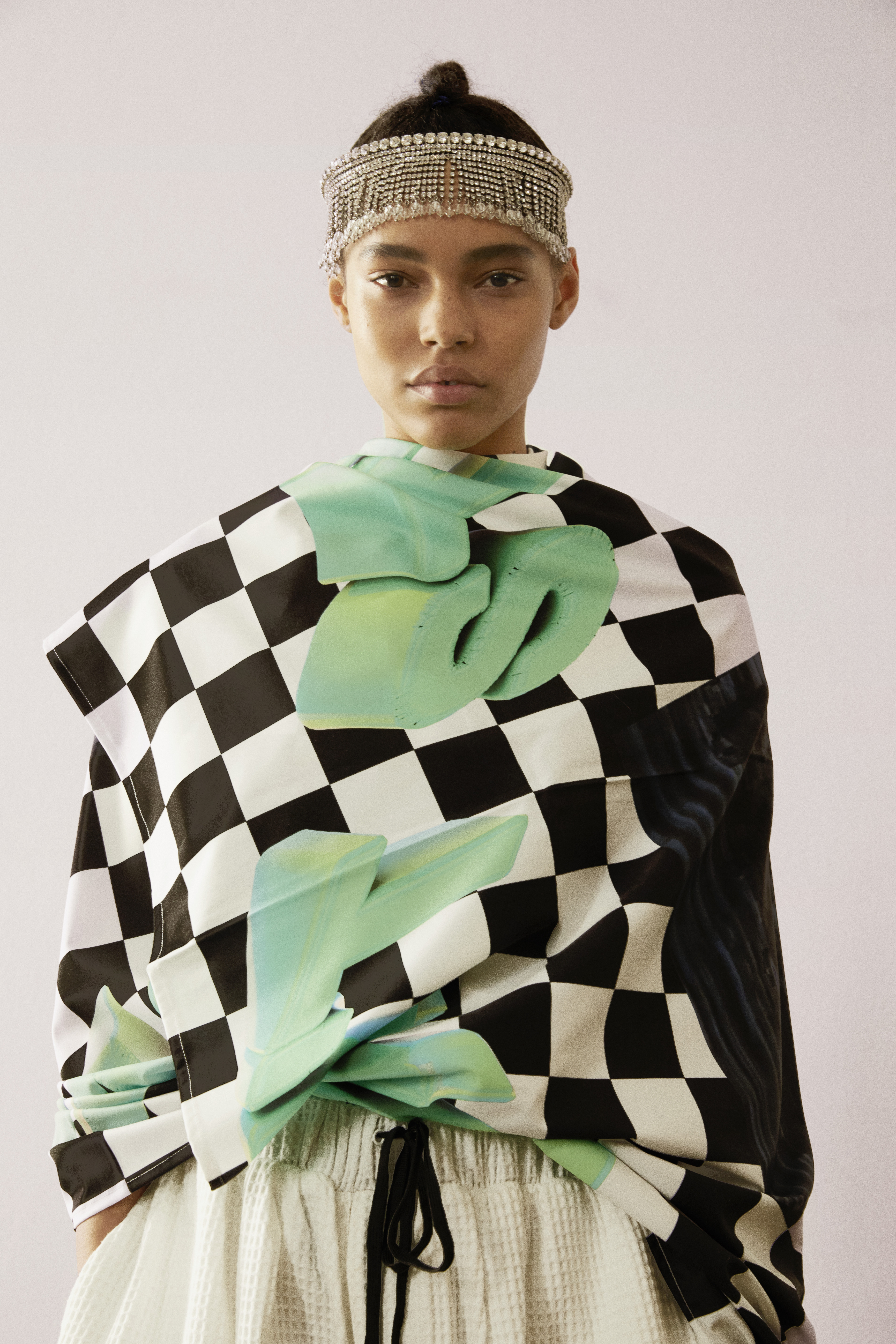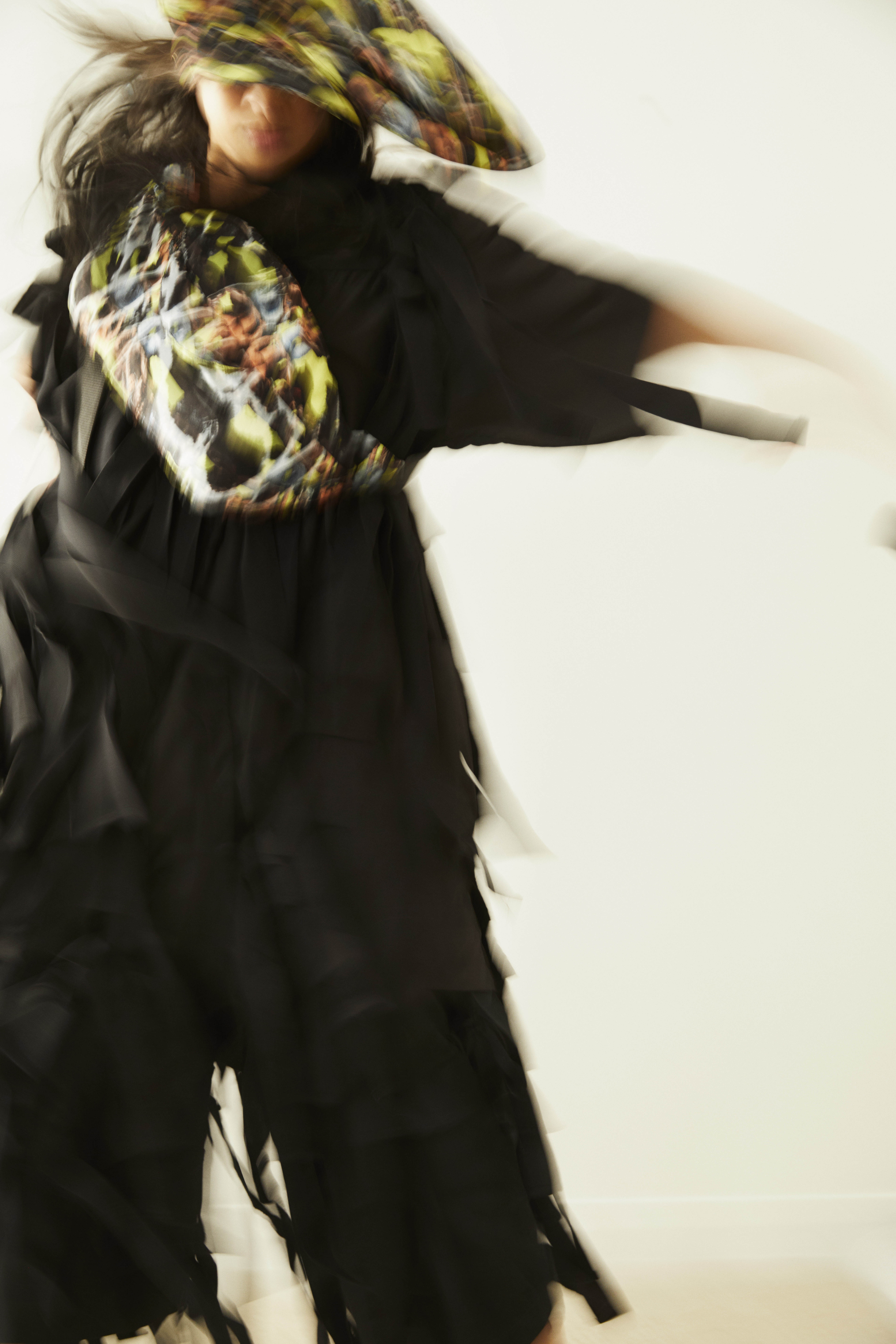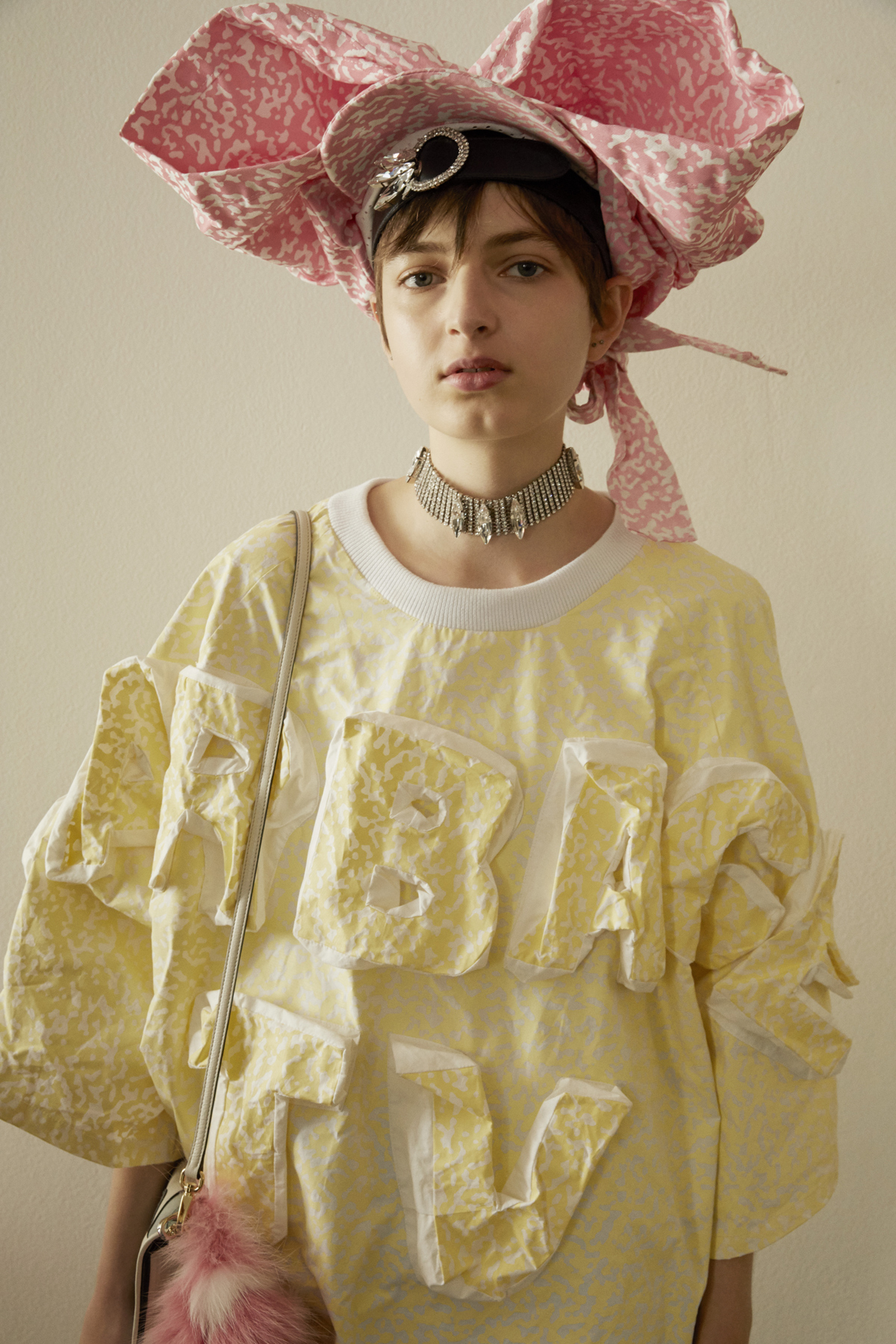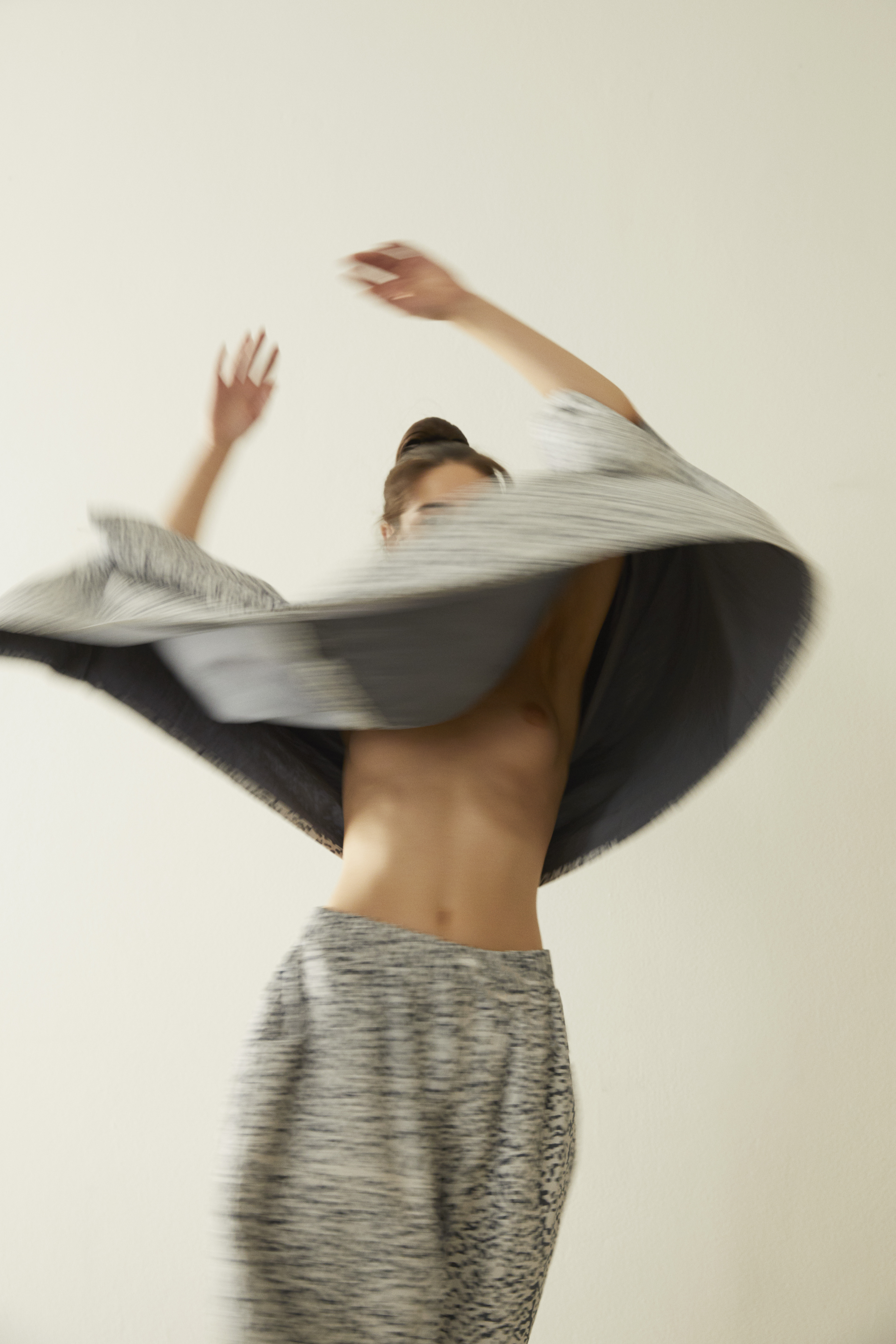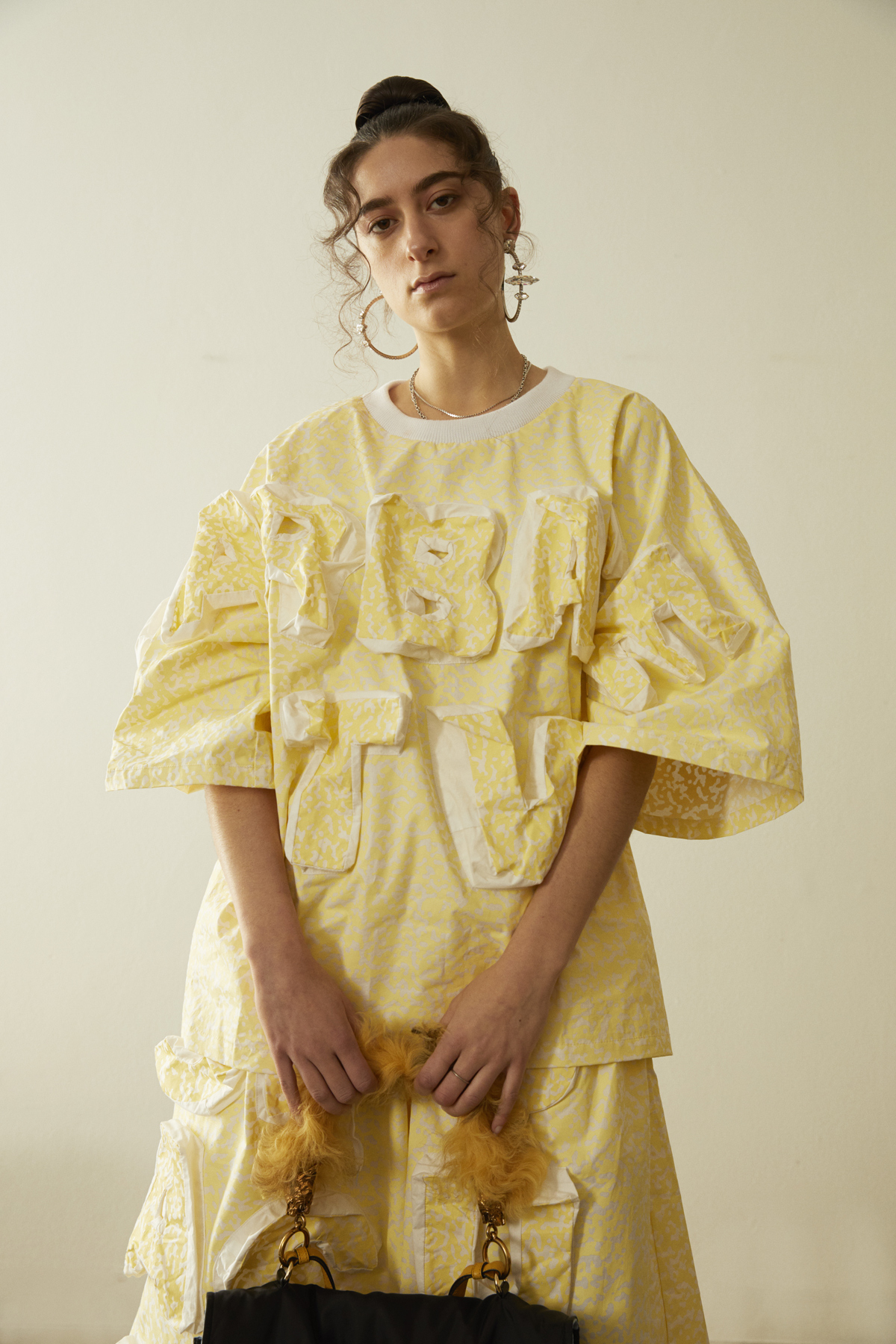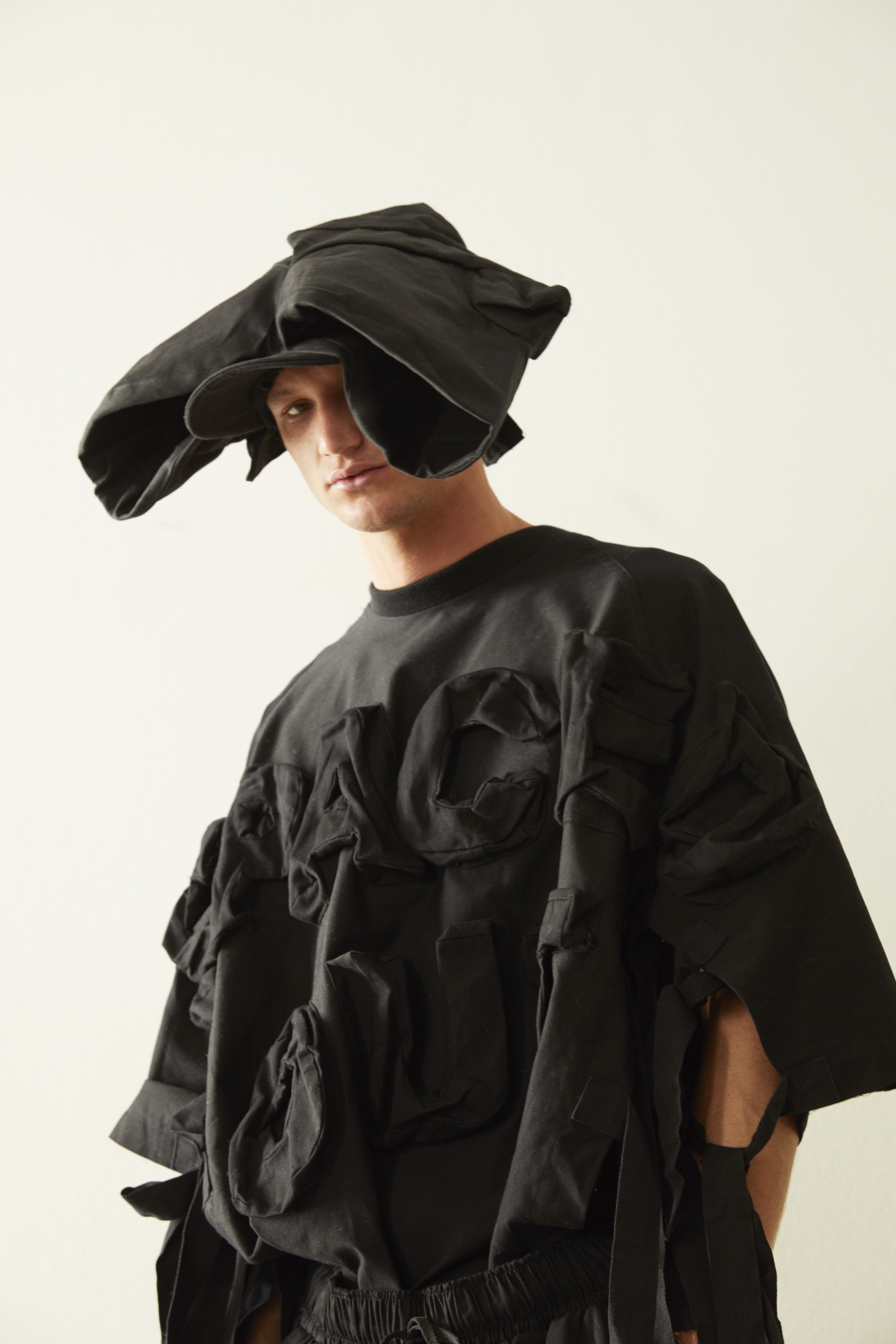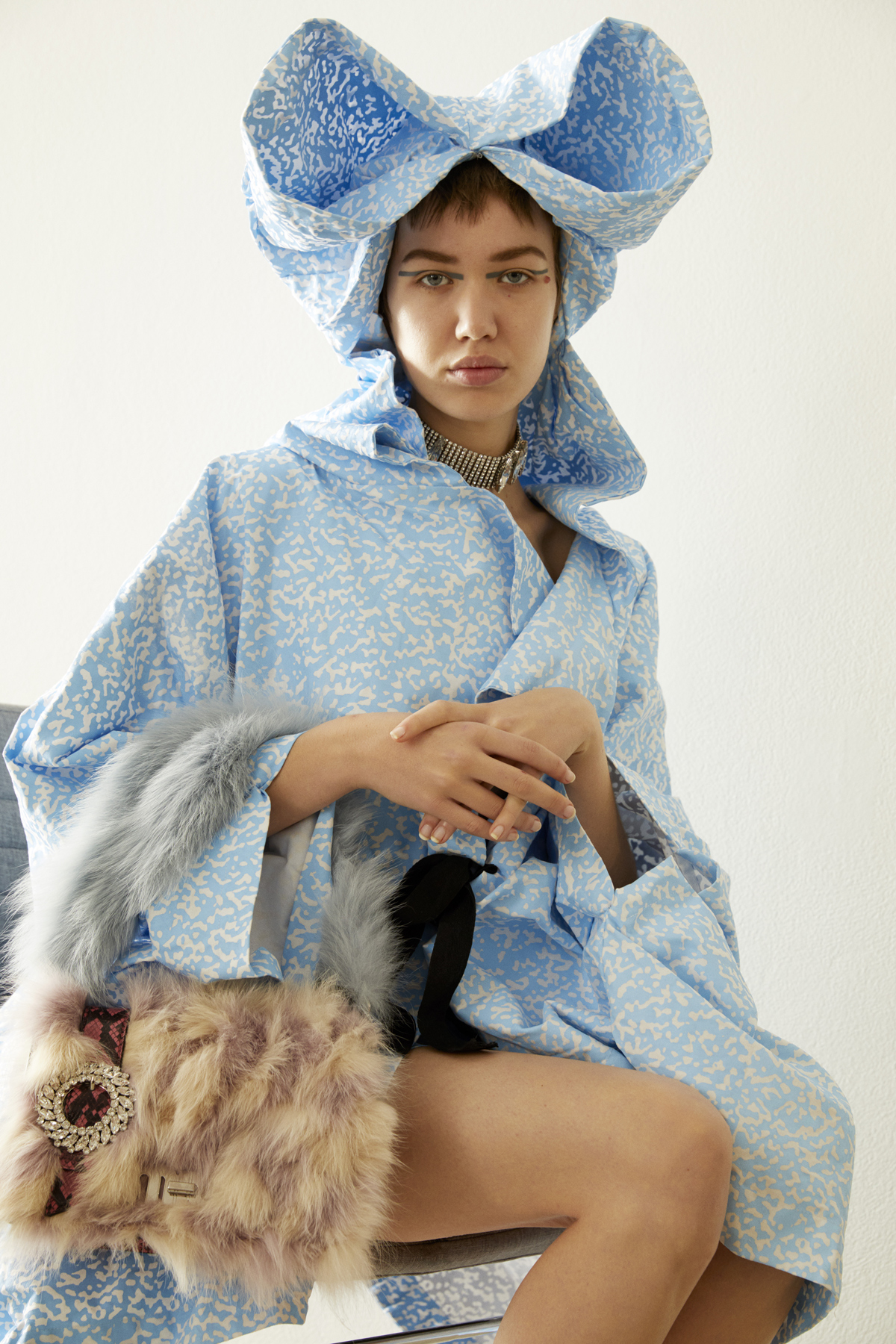 credits
---
Photography Bart Celestino
Creative Director: Charlotte Agnew
Hair Taylor James @ Company 1 using Oribe and GHD
Makeup Gillian Campbell @ Company 1 using Tom Ford Beauty
Fashion assistant Shakirra Mae
Hair assistant Isabella Jackson
Makeup assistant Ali Robertson
Meg @ Debut, Raenee @ Chic, Ruby @ Priscillas, Olympia and Maisie @ Work Models, Joey and Jackson @ IMG