seven questions for evelina milward
Meet the fresh-faced Kiwi model settling down in Australia.
Evelina Milward photographed by Chloe Nour.
Evelina Milward is a New Zealander who packed up all her things and made the big move to Sydney six months ago. Priscillas scooped her up right away, of course — those eyes! that jaw! — and she's been on something of a roll ever since. To properly welcome her to town, photographer Chloe Nour spent the day with Evelina snapping pics and maintaining good dental hygiene. We made sure to ask some hard-hitting questions, and a few softer ones too.
Hey Evelina, when you're not working, how do you like to spend your time?
This question always stumps me 'cause I don't have any interesting hobbies or quirks, so I'll answer with a few clichés: friends, reading, beach, adventures and op-shopping.
Are there any websites you read every day?
No, but I'm a sucker for cheesy Buzzfeed quizzes and I often read Mark Manson articles.
What app do you use the most?
Spotify or Google Maps. Often both at the same time.
And what songs are on repeat at the moment?
Patti Smith, Smells like Teen Spirit and Amy Winehouse, Fuck Me Pumps.
Okay, what's your most treasured item of clothing?
I'm not one to treasure many things. If I lose something or give it away, I don't often miss it. I do have a gold chain necklace that was my mum's when she worked for Givenchy at Heathrow Airport that I love and wear often.
Answer this one sincerely: Do you want to be famous?
No. I've thought about it before and the idea of strangers having an affinity with me, or an attachment with who they think I am, merely by their perception of my fame is not something I would want. I'm not one to really obsess or give much attention to famous people.
Can you share your favourite Sydney hangout spot?
I've had a fair few good nights at Champagne Fab's house.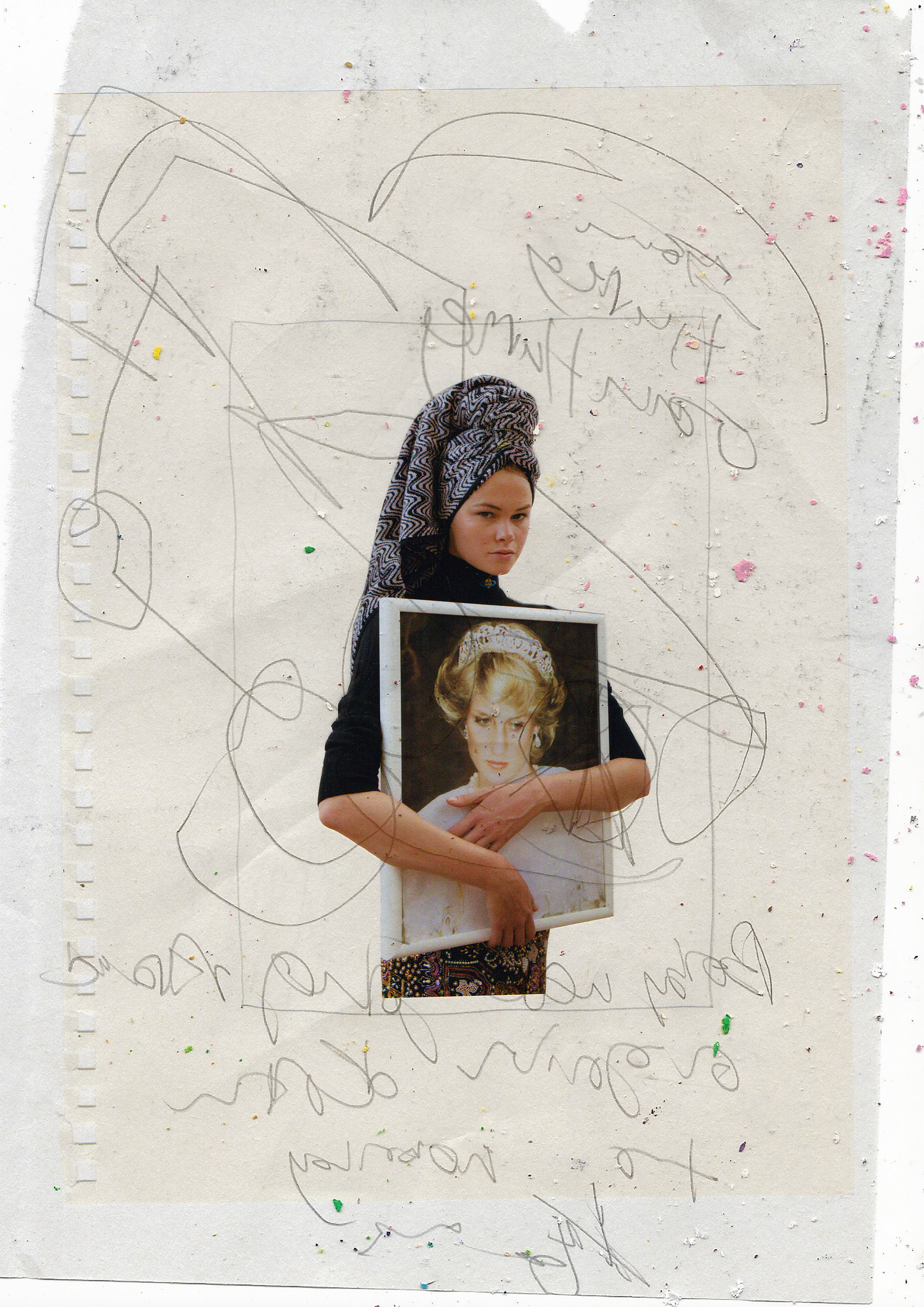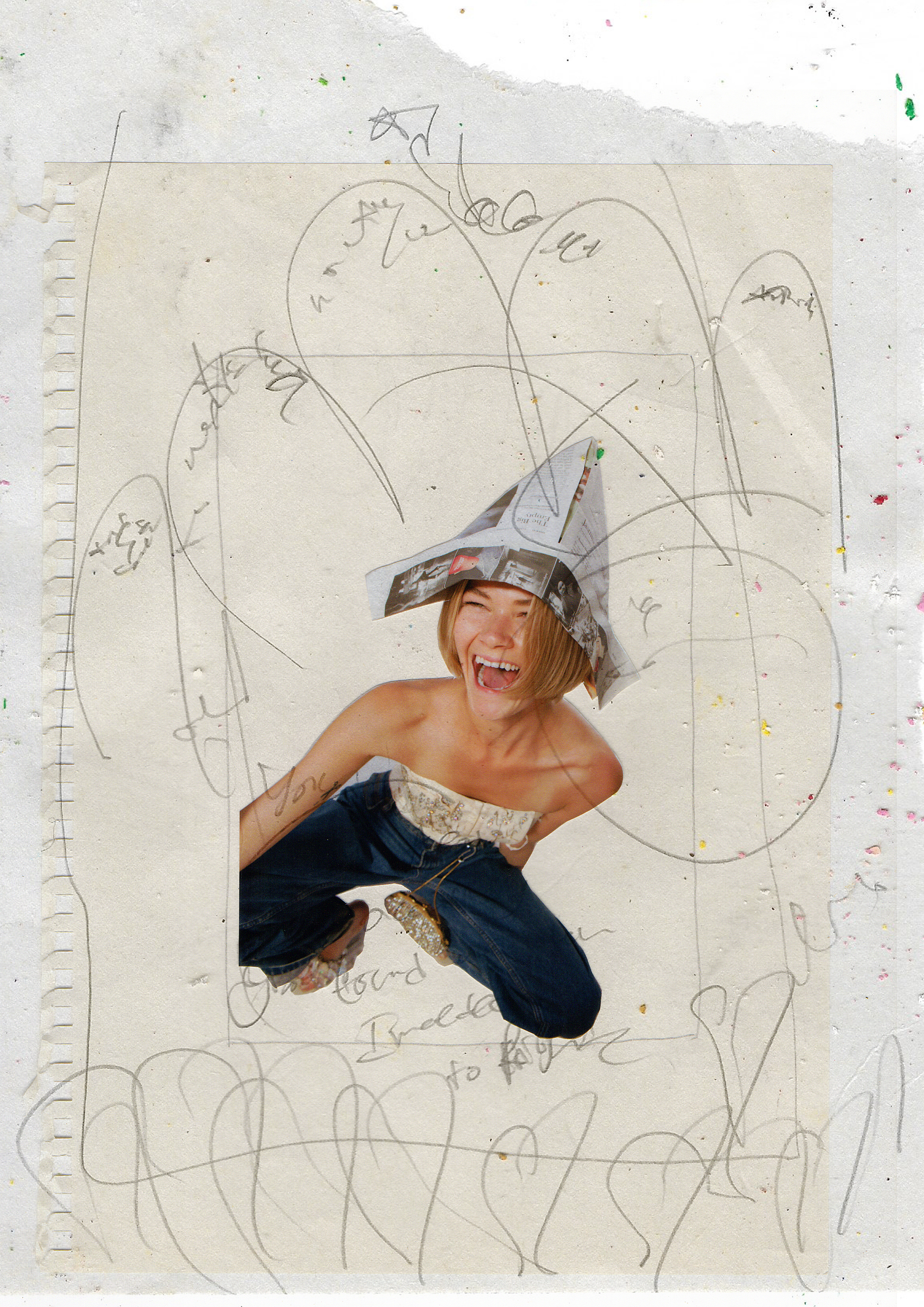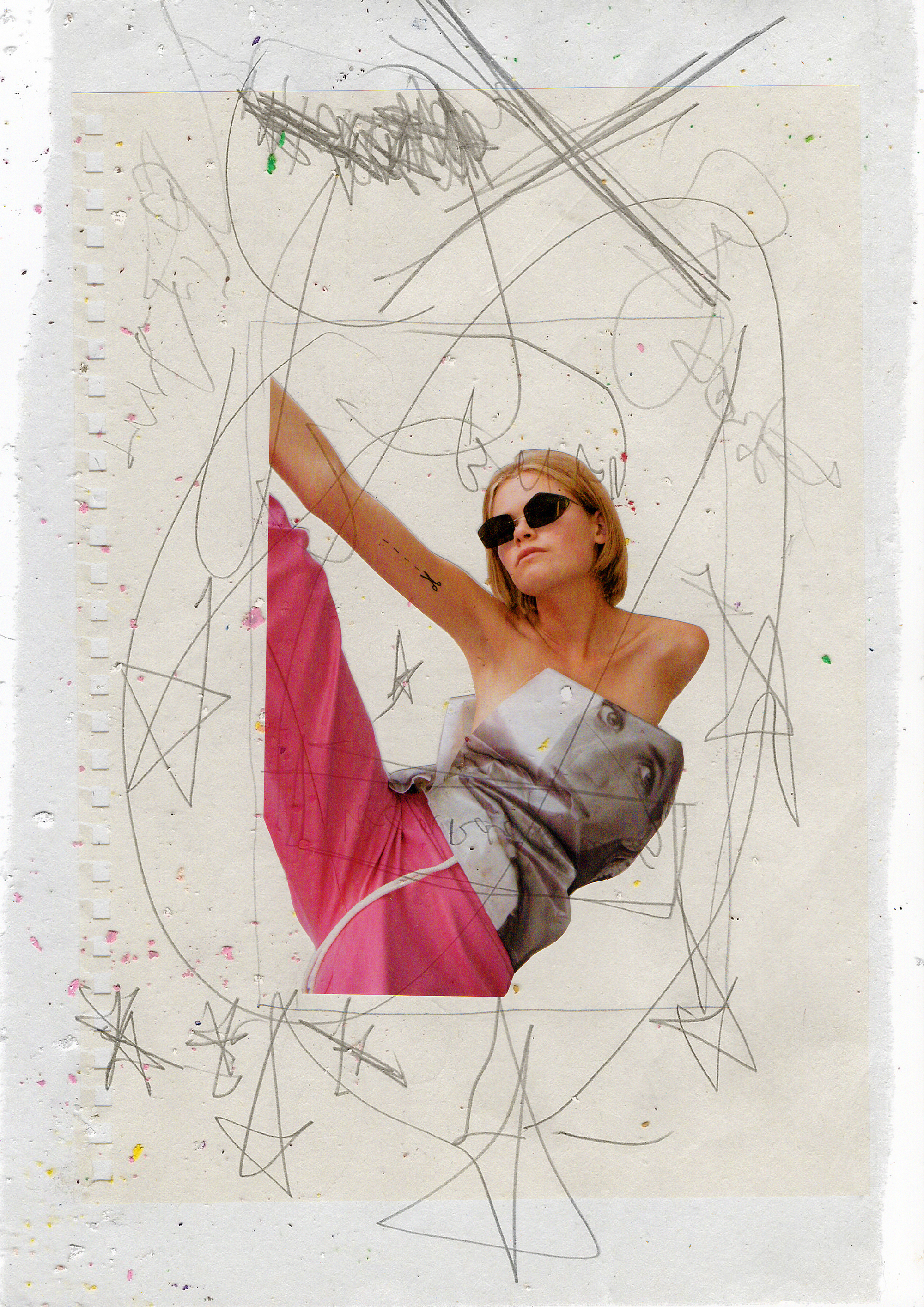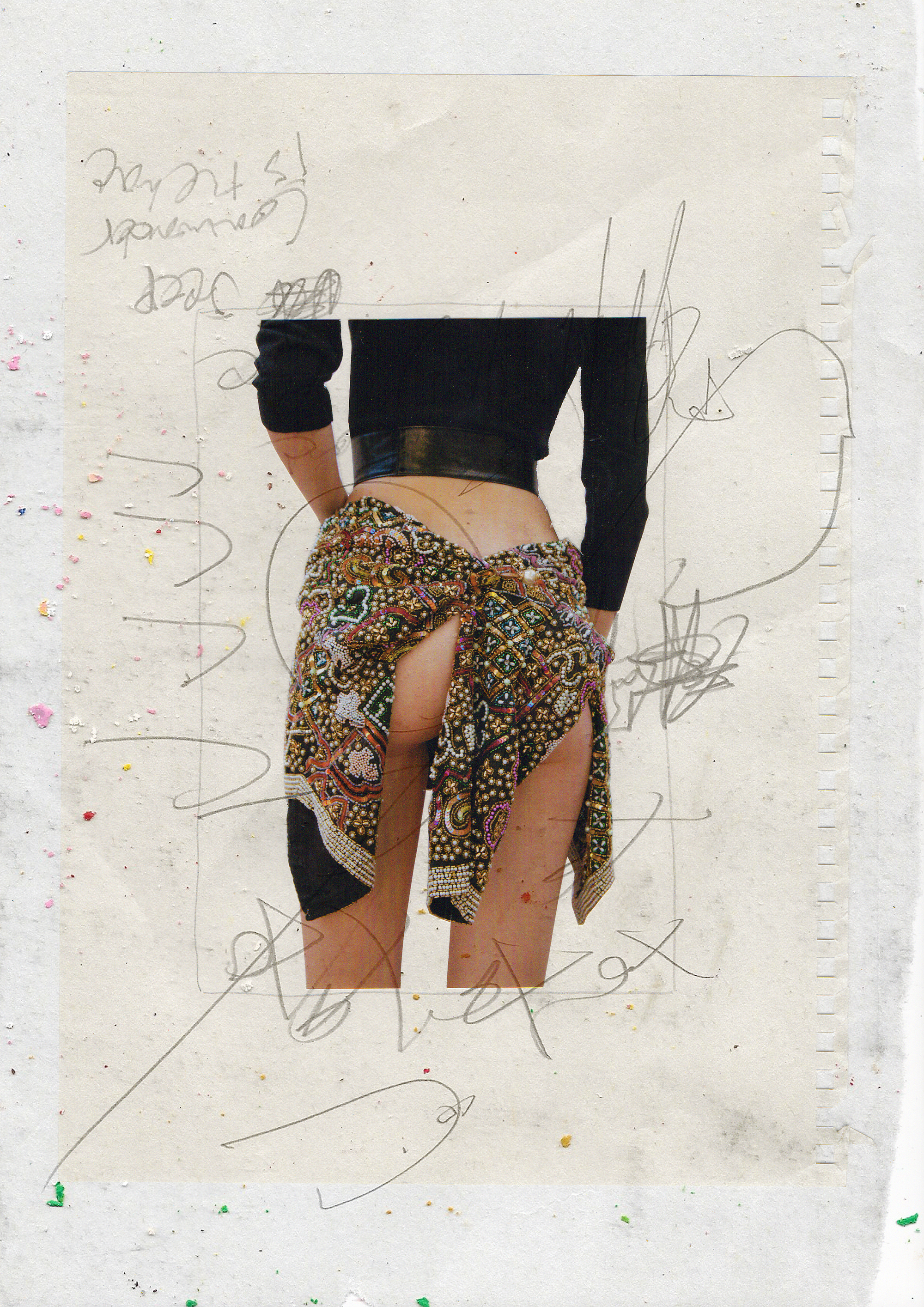 credits
---
Photography and collage Chloe Nour
Illustrations John Hurley
Stylist Thomas Townsend
Model Evelina Milward @ Priscillas