a haircut didn't change maisie dunlop's modelling career, she did
The Australian model has already captivated Givenchy and Dior with her pixie cut and delicate features, now she's taking on NYC.
|
08 November 2018, 2:58am
It's still early days in Maisie Dunlop's career and yet the Australian model has already achieved the kind of benchmarks that others work at for years. In March she walked as an exclusive for Givenchy, in June she made her couture debut with Dior and this last fashion month she walked for the likes of Valentino and 3.1 Phillip Lim, amongst others. Best known for her pixie cut and delicate features, the Sydney-raised model is quick to point out that cutting her hair didn't propel her career on its own — but it did fill her with the confidence to succeed. Having just moved to New York City, we caught up with Maisie to talk about her career what makes her excited for the future. Spoiler alert: it's probably the opportunity to go ice-skating.
Can you tell us the story of how you were scouted?
I was shopping with my sister one day in Sydney CBD. We were just browsing through a store and someone tapped me on the shoulder and said, "excuse me." Naturally I just thought it was because I was in her way. But then she said, "are you a model?" She went on to explain that she was from a modelling agency and thought I had an interesting look.
Before that did you ever have ideas of being a model?
I was so surprised that anyone would approach me about that. Being a model was always such a foreign concept to me and I was so distant from the industry. But after a decent amount of conversation, leaving me sufficiently flushed and rosy, I took her card, did some research about the industry when I got home and, hey presto, my journey began.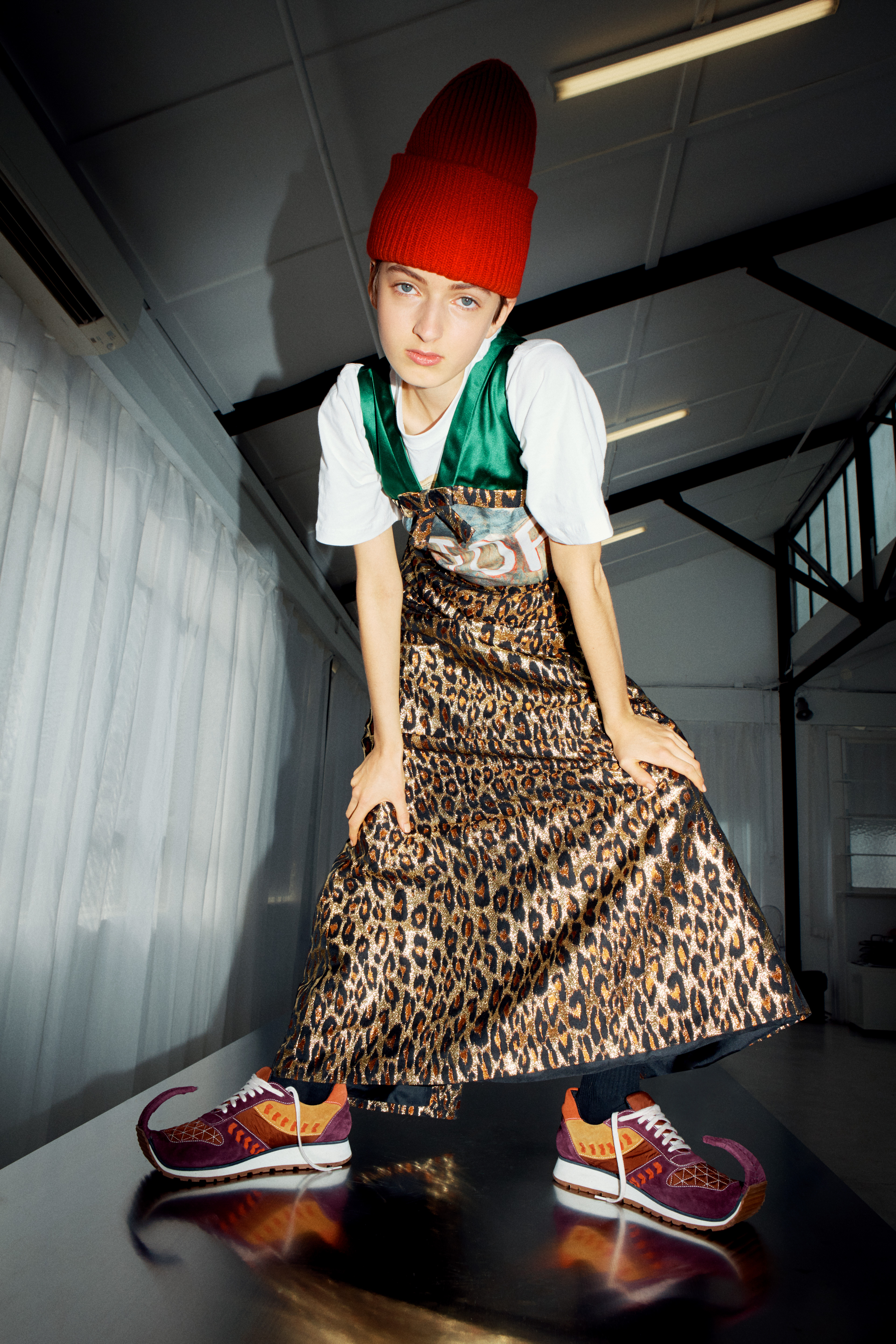 It's been a few weeks since you had a really busy fashion month, how are you feeling about it now?
Oh thinking about it is kind of crazy... to be honest the whole month is a total adrenaline rush that, thinking back, it feels like it was a dream or something. Honestly, I'm happy that I can be settled for a while and I can focus on building my life in New York and enjoy the festivities of the upcoming holiday season..
Do you have a highlight from the last fashion month?
Ahh well, I actually just loved the little bits of downtime I got to spend with my roommates at night in Paris. No matter how hectic your day was you'd know you'd be coming home to some good times. Just sitting, eating, chatting. Those small moments are always the best to look back on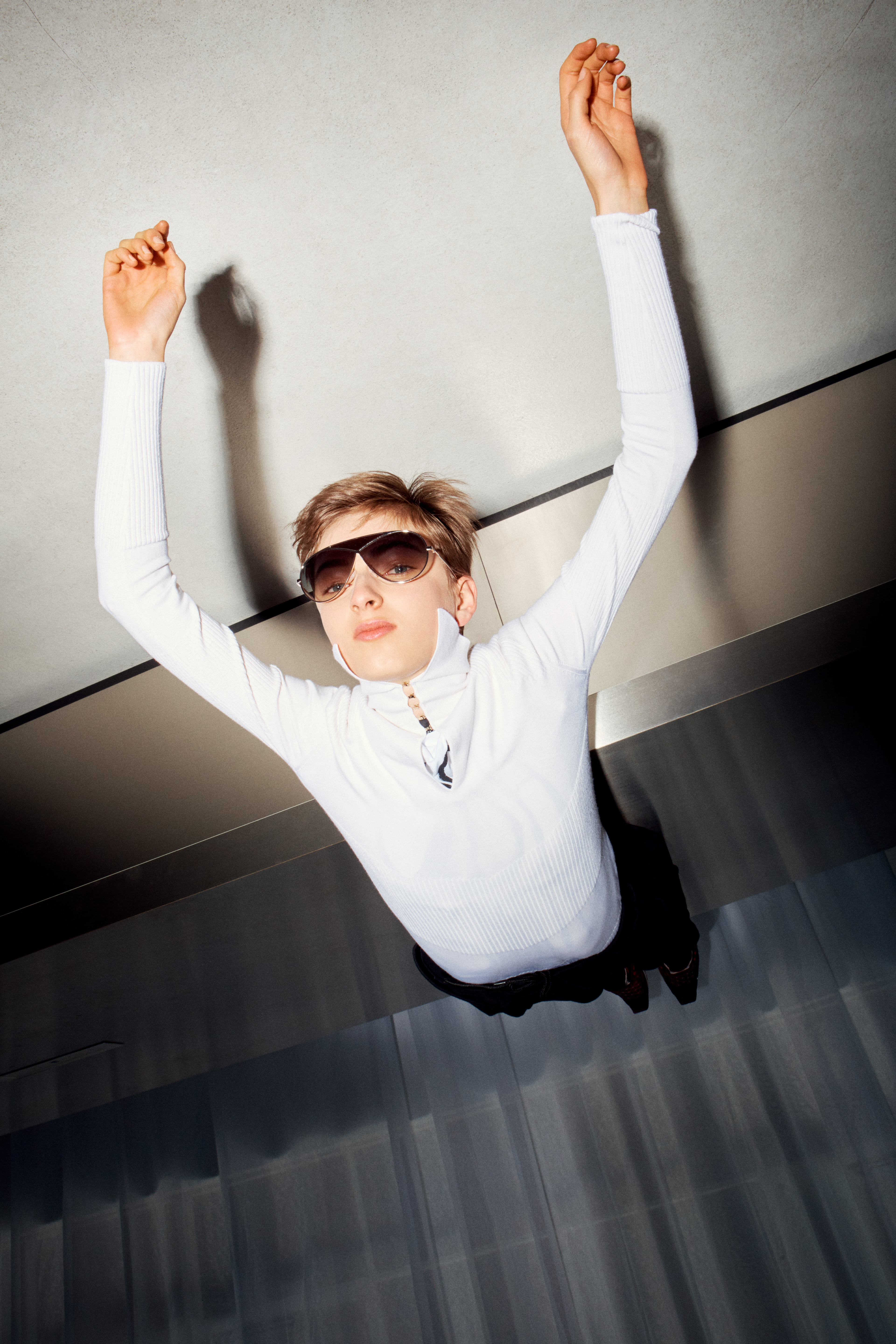 Guido Palau cut your hair for Dior couture in July, what was that like? Did it feel like a big moment?
I usually find getting my haircut is one of the most stressful situations I can be in. Sitting in that spinning chair, not know what's going on at the back of your head until it's too late. They hold up the mirror behind you and all you can do is grit your teeth smile and wave goodbye to the six months worth of hair that just got the chop. But having said that, I can honestly say that having my hair cut at Dior was the first time I sat in one of those chairs and absolutely knew the haircut couldn't go wrong. It's a feeling that I have wanted to achieve my whole life, so yeah, it was a big moment [laughs].
Do you feel like your modelling career changed once you cut your hair short?
I feel that it wasn't my hair that necessarily propelled my career further, but rather my change in attitude and confidence level that I got by cutting my hair. Growing up I was definitely not one to do much with my hair, in fact I think almost all of my school photos have me with a ponytail. So when I got the idea to cut my hair I started to feel as though everything would just click.
A lot of people feel that many emotions and memories can be stored in your hair, and for me, cutting it off meant that I could open a new chapter in my life and release the person who I've always been inside. After that, I was able to adopt a new confidence in my work and I feel that everything grew from there.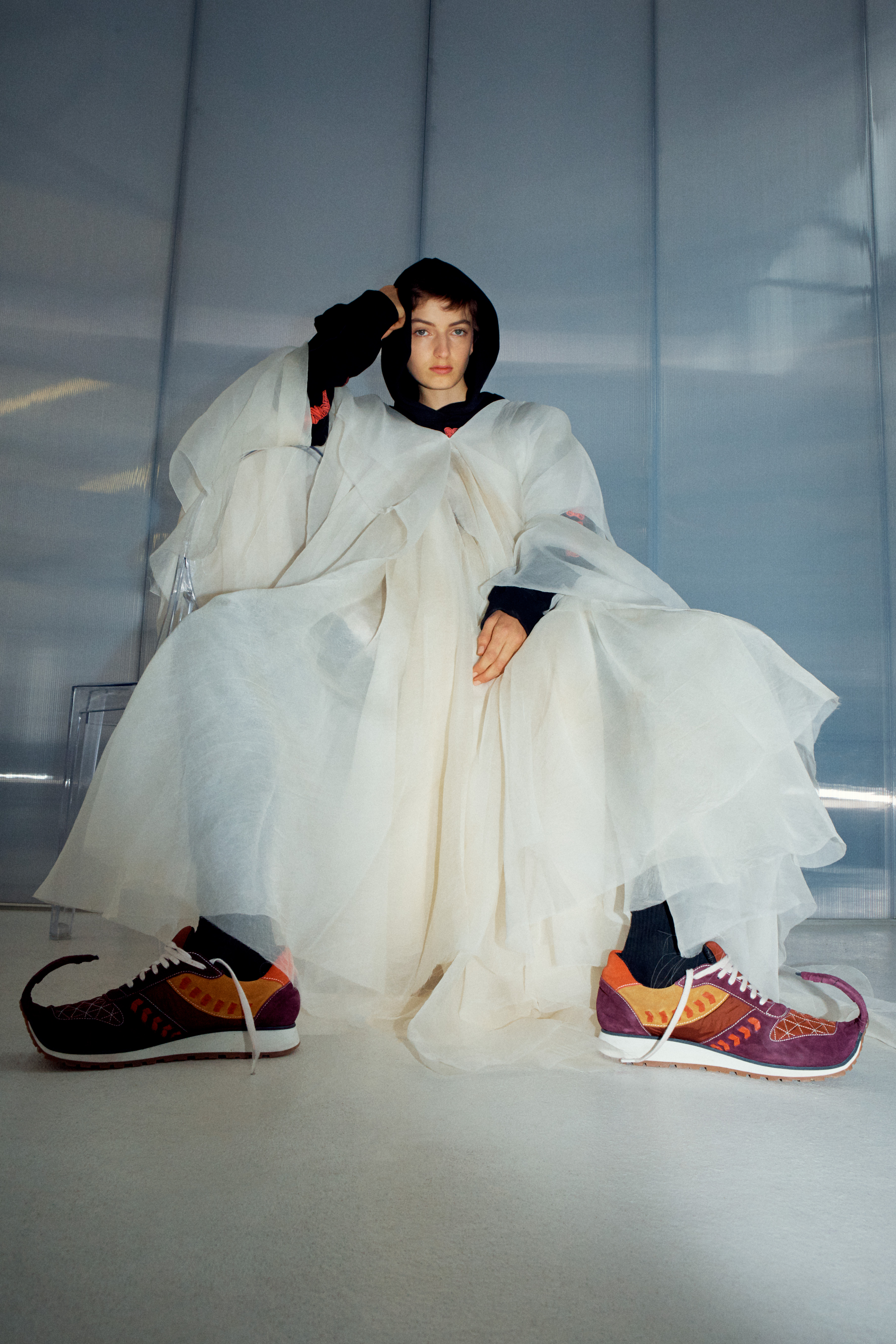 You've just moved to New York, how are you feeling about it?
I grew up with movies like Home Alone 2 and Elf, so you can understand that living NYC has always been on my bucket list. I feel like NYC has a certain spark to it that will never go out. It's a simmering pot that's always cooking up something fun. The energy here just clarifies that it's the right choice for me and I couldn't be more thrilled.
How did your family and friends in Australia feel about you moving?
Isn't it just every parents dream for their child to move out? My parents were stoked of course. They finally get to use my bedroom as an extra storage room like they've always wanted [laughs]. As for my friends, they're always super supportive. Sometimes we don't realise how long we've actually been apart because we're talking every other day. Thanks to FaceTime and social media we always know what's going on in each other's lives, I think we may even talk more when we're apart, just trying to catch up on each other's lives. So it really isn't that hard on any of us.
What are you most excited to do now that you live in New York?
Just explore. Museums, parks, cafes, you name it. I just want to have some fun getting to know this beautiful city. As they say, "winter is coming" and you know what that means? Ice skating season! It's always been a favourite pastime of mine. But don't go thinking that means I have any actual skill. I just can't wait until I get to go skating in an outdoor rink in NYC.
Credits
---
Photography Charles Dennington @ M.A.P
Styling Charlotte Agnew
Hair Pete Lennon @ Company 1
Beauty Claire Thompson
Model Maisie @ Kult Australia
Location Usfin Atelier
Beauty assistant Melinda Wenig
Fashion assistants Victoria Wills and Eve Gibney