watch the first clips of timothée chalamet's 'beautiful boy'
A first look at what many are saying could be Timothée's next Oscar-nominated role.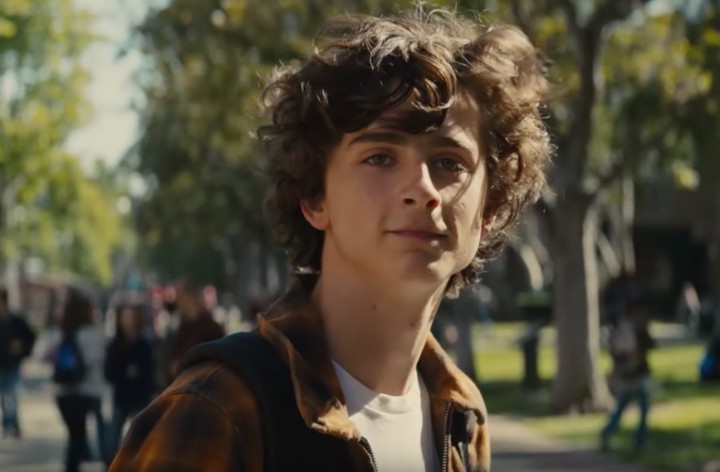 Timothée Chalamet's first film after Call Me By Your Name may be Hot Summer Nights (arriving in July), but it's his leading role in the father-son drama Beautiful Boy that really promises to be a comparable performance to Elio. Beautiful Boy, based on the 2008 memoir by David Sheff, premiered at Cannes to rave reviews earlier this month, many believing Timmy could score an Oscar for his role as Nic Sheff, a teenager struggling with addiction. The film is due to hit theatres October 12 and we now have our first look at the film.
The first teaser immediately makes you teary-eyed, Nic sitting in a diner with his father and crying about being knee-deep in his addiction, incapable of change. "I'm attracted to craziness," Nic shouts, his face messy with spit and tears, "you're just embarrassed because I was like, you know, this amazing thing, like your special creation and you don't like who I am now." Shots of Timothée going from a happy teenager skating and dating are followed by one roaming the street at night dazed and drugged up.
Timothée talked to Frank Ocean about the challenges of playing such a dark role earlier this year. He worked closely with an addiction specialist to nail down the highs and lows of overcoming meth and prescription pill addiction. "It felt like a big responsibility to get that right," the t-shirt inspiring actor said. "The movie is about addiction, and to get the actual using wrong would betray anyone's experiences walking that path. It was very helpful."
Watch the emotional teaser of Beautiful Boy below. A full trailer is expected to be released soon, stay tuned.
This article originally appeared on i-D US.