Photography by Phebe Schmidt
verner's new art collaboration goes way beyond prints
Ingrid Verner has teamed up with experimental artist Gian Manik on a collection steeped in paint.
Photography by Phebe Schmidt
Ingrid Verner is a designer whose work regularly evolves from a strong theme or idea. Whether she's deep diving into the world of Leigh Bowery, exploring the faded decor of parent's houses and suburban symbols or riffing on hotel spa culture, each detail — from the prints to the cuts and finishes — is informed by this core idea. It's a methodology that guarantees evolution of her work and an overall sense that each piece has been considered beyond its simple wearability. For her latest collection, Ingrid has teamed up with the talented abstract artist Gian Manik on a project that represents the perfect synergy between fashion and art. Not only does Gian's work feature on the prints, but there are also denim pieces which he'll paint a unique work on upon purchase. Taking the idea even further, Ingrid and Gian held their range launch at the Honeymoon Suite gallery, in the midst of an exhibition showing Gian's large scale works. They also used these works as backdrops for look book images and incorporated painting paraphernalia throughout. We asked Ingrid and Gian to shed some more light on their process and the best parts of working together.
Firstly, how did this collaboration for your Picture Consequences collection come about?
Gian: Ingrid and I are friends, so it came about pretty naturally, speaking about each of our practices and seeing the potential to work together to fuse those ideas.
Ingrid: From hanging out, basically. I'd recently finished collaborations with both Lisa Waup and Victoria Todorov and I'd really enjoyed that so I was pumped to move onto the next situation...and I love Gian.
How did you work together on the collection? Like literally, who did what and how did it come together?
Gian: Well, Ingrid began by handing over some of the items in her wardrobe and second-hand stuff found in op-shops, shapes and prints that spoke to her. I then took them to the studio and used the clothing as canvas, painting motifs, graffiti, tags and images from photographs.
Ingrid: I wanted to come up with a premise for a starting point that was effective and unpretentious and that could provide the focus for a collaborative collection. A way we could do our own thing while doing a shared thing, without it becoming annoying or overcooked. One of the original pieces was a vintage floral blazer and that informed the floral print in the collection. I also took stylistic cues from the pieces themselves as well as starting to think about clothes to paint in and it all just sort of unfolded.
What is at the heart of the idea or message behind the collection?
Gian: For me it was about the umbrella of painting and painters; graffiti and taggers, the artist in the studio and housepainters. So the mark making and the application on the finished garments reflected those stereotypes. The cut, shape and fabrics followed suit in appropriating those clichés and identities of different painters.
Ingrid: For me it was about collaboration itself and how it can be approached. At the start I think we didn't know what might happen beyond this initial exercise and as it unfolded the themes became clearer. Paint on clothes, painting clothes, clothes to paint in, the painter and so on.
If you could dress anyone at all in your new range, who would you choose?
Gian: My mum, an Absolute vodka limited edition bottle.
Ingrid: All my beautiful friends and family.
Can you please! What was the best part of working together?
Gian: Everything! LOL, we love each other. I did really appreciate the detail and amount of work that goes into each collection, I'm much more post-haste with working on paintings. We celebrated finishing by having a Corona and chips at Nandos, that was pretty great.
Ingrid: Boozy brainstorming. I don't think we got annoyed at each other even slightly throughout the whole process, which is pretty amazing!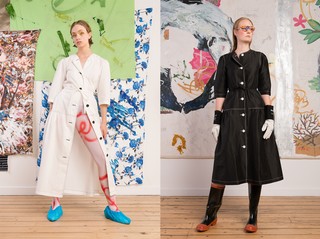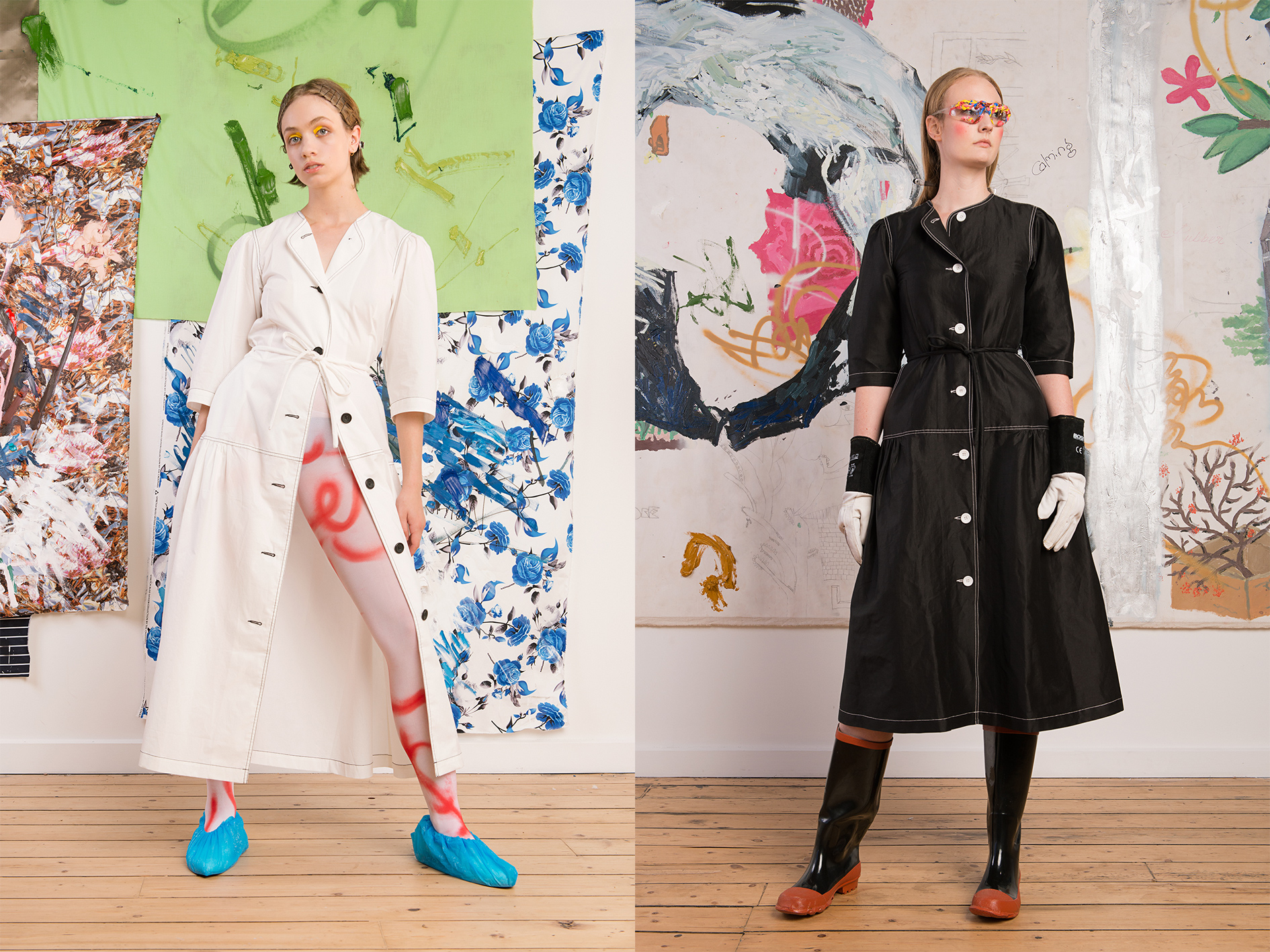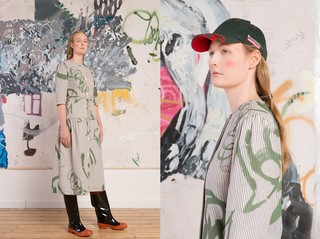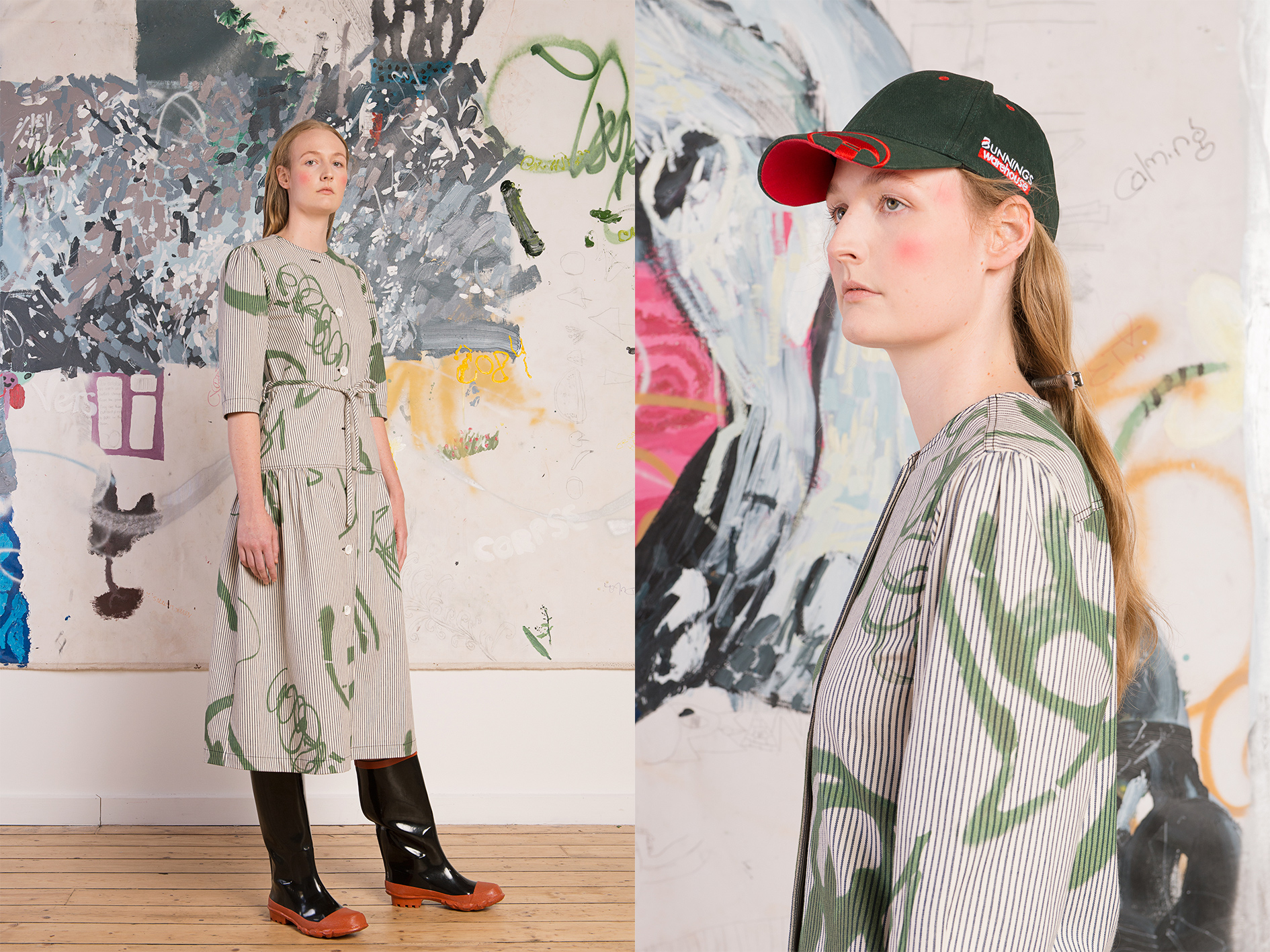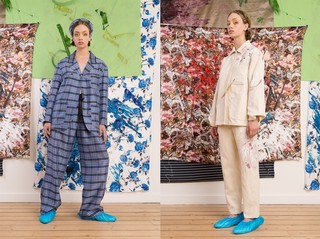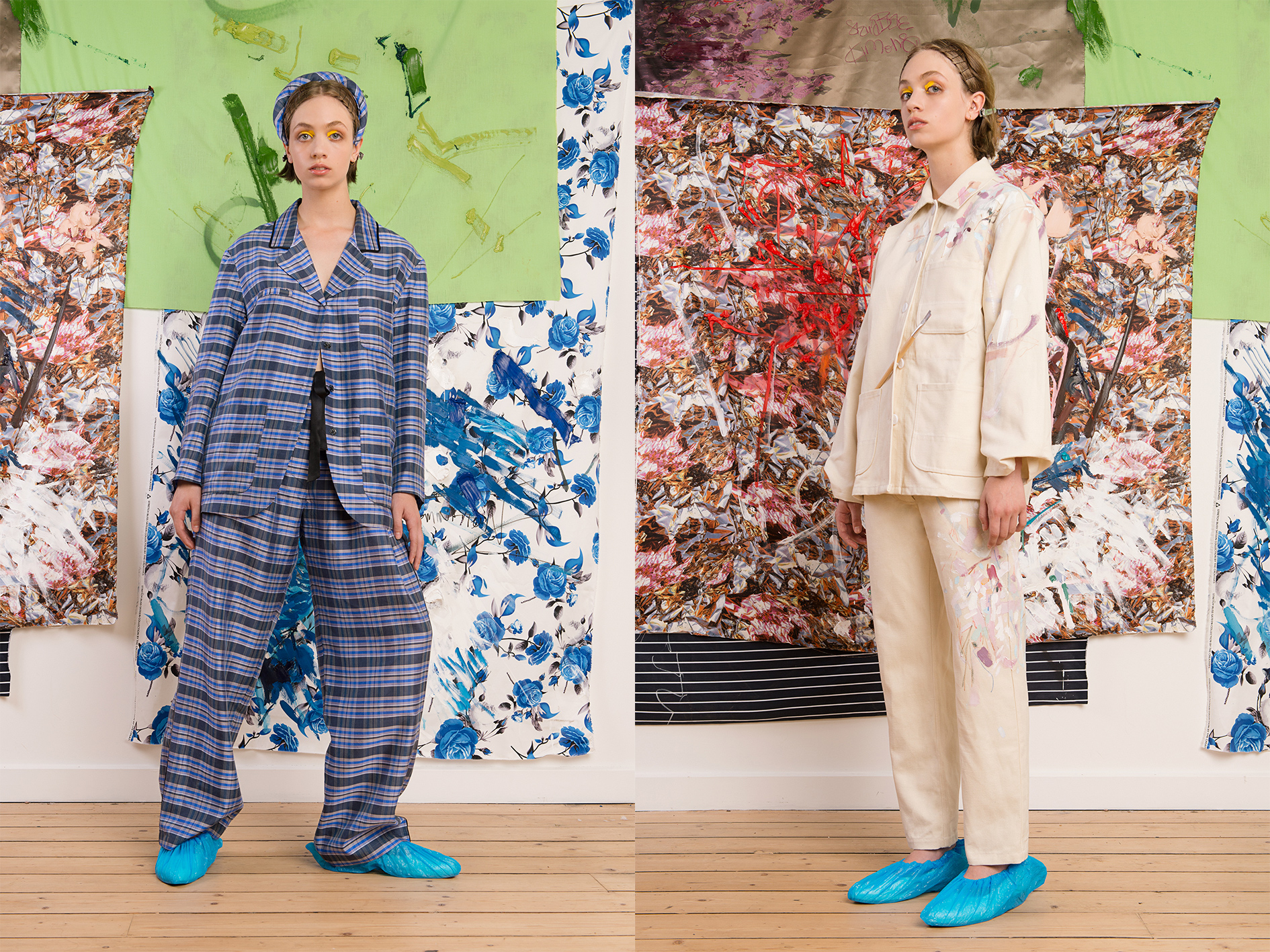 Picture Consequences is available now.