teens get more than they bargained for in the creepy trailer for 'ma'
Seemingly innocent older women with sinister intentions are already 2019's biggest horror trend.
|
14 February 2019, 7:01am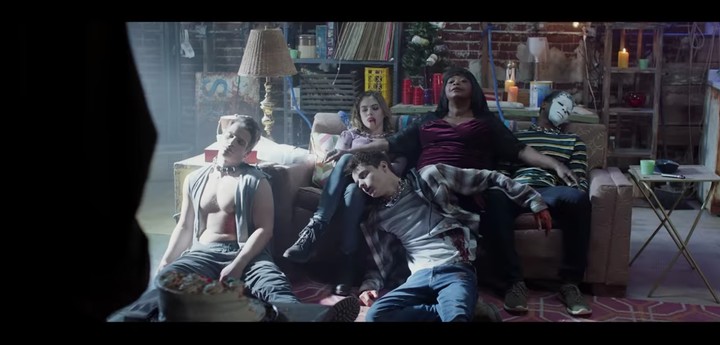 via Youtube
If you've been following the re-energisation of the horror film genre over the last few years no doubt you'll be familiar with Blumhouse Productions. They're the team behind some of horror's biggest recent hits with films like Get Out, Halloween and Happy Death Day. With a string of hits behind them anticipation for their upcoming project Ma is at an all time high, especially after the trailer dropped today.

The film is named after Octavia Spencer's character Ma, a woman who befriends a group of teens and helps them party in her basement away from their parents. Of course, because this is a horror movie, the arrangement is too good to be true and Ma's real intentions soon take over.
It's not the only horror film this year where a seemingly innocent older woman turns out to have more sinister intentions. Recently the trailer for Greta was released, a film which sees Chloe Grace Moretz's character befriend an, at first, kind woman played by Isabelle Huppert only for things to turn dark. Continuing pop culture's current obsession with the 90s, the "innocent and helpful but not really" trope is a throwback to the early 90s when films like Single White Female and Misery used it effectively.
We won't know how the party ends for the teens in Ma until its release in May. Before then it might be best to watch out for mysterious strangers offering help.