jessie andrews says what she wants, does what she pleases and always tells the truth
i-D caught up with the DJ and porn performer who refuses to slow down.
|
01 February 2016, 4:05am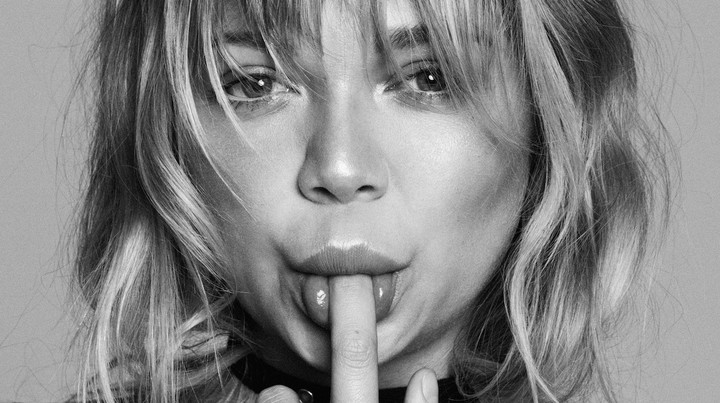 When we last met Jessie Andrews she was negotiating the shift from adult actress to DJ. During her time performing in porn, she's disrupted insidious industry stereotypes and regularly spoken about the positive education and growth she experienced in the adult industry. Now, as a DJ, Jessie continues to force people to reconsider archetypes.
When models become actors, or actors become musicians, a lot of people role their eyes. But just like before, Jessie's shutting people up by showing them what she can do. Hardly a novice, she's played and toured as an international DJ for years and counts Skrillex and Diplo as friends. Her appearance at last year's Sterosonic proved that she didn't just belong in their social circle, but next to them on festival bills.
Your Twitter bio describes you as a "modern woman", before we start, what does that mean to you?
Everyone assumes I'm a feminist. But I don't like to be labelled—I support everyone. At the end of the day, if you wanted to call me anything, it would be an egalitarian. "Modern Woman" is my ever-changing mantra. I keep it in my bio to remind me that everyday I'm always changing, and to accept that and evolve.
It's interesting you don't rush to that feminist tag, as you're so often cited as a performer who really melded feminism and porn.
I love that that's people's view of me. I want to be the person that can tell you the truth of both sides. A lot of people will sugar coat industries and views to feel accepted. I want people to pick my brain.
It's crazy people still need to be told that women like sex.
It's surprising to me that it's taken porn this long to realise there is a whole other niche out there for what women want. Women love love. We get turned on when we watch movies likeThe Notebook, Dirty Dancing and Pretty Woman. We want to be that girl, we want to see where it goes after the kiss.
I want to talk about your appearance at Stereosonic. I feel like it triggered a shift in how peopled classify you: you're a DJ, not a porn performer who knows how to DJ.
I loved Stereo. My favourite thing was getting to travel around a beautiful country with some of the most talented DJs. It was like a Dj summer camp. Also, I liked getting to see how the crowds in different cities react to different music.
Did you find Australia and America that different?
Australia is very similar to LA weather wise: it's hot most of the year, then cold for a few months, but not unbearable like NYC or London. The Australian landscape is much more untouched though. Bondi reminds me of Miami, Surrey Hills reminds me of Beverly Hills, people are easy going and beautiful in both places.
You're so busy. When you get home how are you going to decompress?
It is hard, because I don't want to stop here, ya know? I want to do everything. To wind down, I'll do yoga or clean my apartment. I feel pretty lame saying that [laughs].
You've found success in a lot of different places. Do you have a piece of advice you'd offer fans who look up to you?
Say what you want and how you feel. The people that listen and understand are the ones you want in your life.
Credits
---
Photography Stephanie Cammarano
Stylist/Direction Kurt Johnson
Hair and Make Up Isobel Claire
Clothing by Levi's, Hopeless Lingerie, Tom of Finland, Converse and Cartier.