timothée chalamet is all smiles in the poster for 'beautiful boy'
But when will we get a full-length trailer?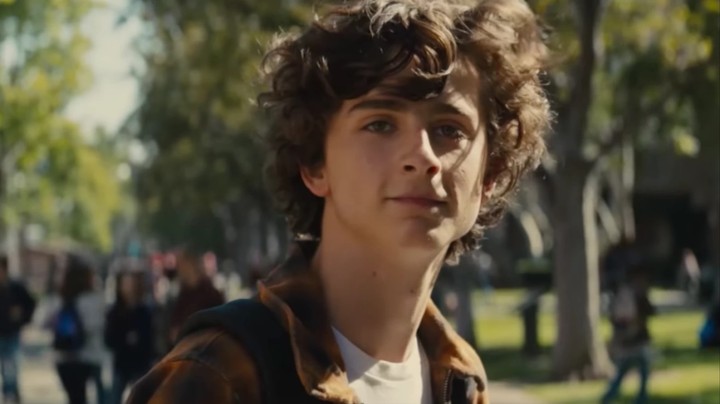 While we're waiting patiently for the upcoming release of Timotheé Chalamet's new film Hot Summer Nights the Oscar-nominated actor is busy posting about another project. Today Timotheé took to Instagram to share the poster for Beautiful Boy, the film he has due for release in October.
In the poster we see an unfolded photograph of Timotheé alongside co-star Steve Carell, with both characters smiling direct to the camera. Beautiful Boy is based on the 2008 memoir of the same name by David Sheff that chronicles a father's relationship with his drug-addicted son. Timotheé plays teenager Nic Sheff who's struggling with addiction while Steve Carell plays his father.

Last month we got a small taste of Beautiful Boy when a few short clips from the film were released and promised a trailer soon. It's been over a month and we're still without a full-length trailer but at least now we have a poster. If we really wanted to read into things we could suggest that the poster means a trailer is imminent, but hey, let's not get too carried away.