Images courtesy Art School
there's no school like art school
On a journey of refinement, this season Art School created a sensitive collection; one rooted in love for their friends and family and inspired by Derek Jarman.
Images courtesy Art School
It's quite fitting, really, that of all the designers, its Art School that has the nine am prompt start at London Fashion Week Men's. Though the similarities between the show and the formalities of tertiary education end there. And while the formidable duo behind the label, Eden Loweth and Tom Barratt, have only had a standalone show on the schedule for two seasons, their charming, flamboyant, awkward segment as part of Fashion East was such an integral part of LFWM the three seasons previous, it feels like they've been summoning bleary-eyed fashion press first thing on a Saturday a lot longer.
But for the first time, there was a noticeable change in the air. For spring/summer 20, Art School's mood and energy was a little more earnest and emotionally-charged than previous seasons. "I think we both wanted to just say something really true to what me and Tom thought," Eden explained backstage, as Tom -- who walked the show, shaking as if possessed by a demon in a painted leopard print dress -- jumped around hugging friends and fans. "I think Fashion East was an amazing experience for us and launched our careers. But having the ability with this first New Gen show, they really represents every one of those people who walked for us, is what this is all about."
To live sounds of singer-guitarist Anna Calvi, who performed at the end of the catwalk enclosed in an occult salt circle, models paired their deconstructed formalwear with manic-looking zombie contact lenses and walked with an eerie vacancy in their expressions. "The language of godheads and deities haunt this collection," the pair explained in the press release. "We have always thought about how to represent queer communities in a new and more authentic way. Entwining spiritual themes into each look has enabled us to share this energy."
The reason for exploring this now is because, to Tom and Eden, Art School has become "more than just a brand," Eden explained. "We have the stores now, I don't need to worry about that, it's about making sure what we say reflects everyone who sees that show. If one person can see that show, who was living on a farm like I was, when I first saw Anna Calvi sing, we've done our job."
Using everything from painted leather to old tent material Eden found in a shed at home, the collection brought together their classic ideas with a more refined approach. Silver, white and black was the colour-scheme, a far cry from previous kaleidoscopic mixture of colours, patterns and prints. They also collaborated with artist Richard Porter to create accessories inspired by things they had found in Derek Jarman's garden in Dungenes "We've been on this journey of refinement over the last two seasons and it's kind of starting to reach a pinnacle, where we're really creating shows that really tell a story, but also reflect real people's lives. And the clothes have kind of been forced to refine along that journey…"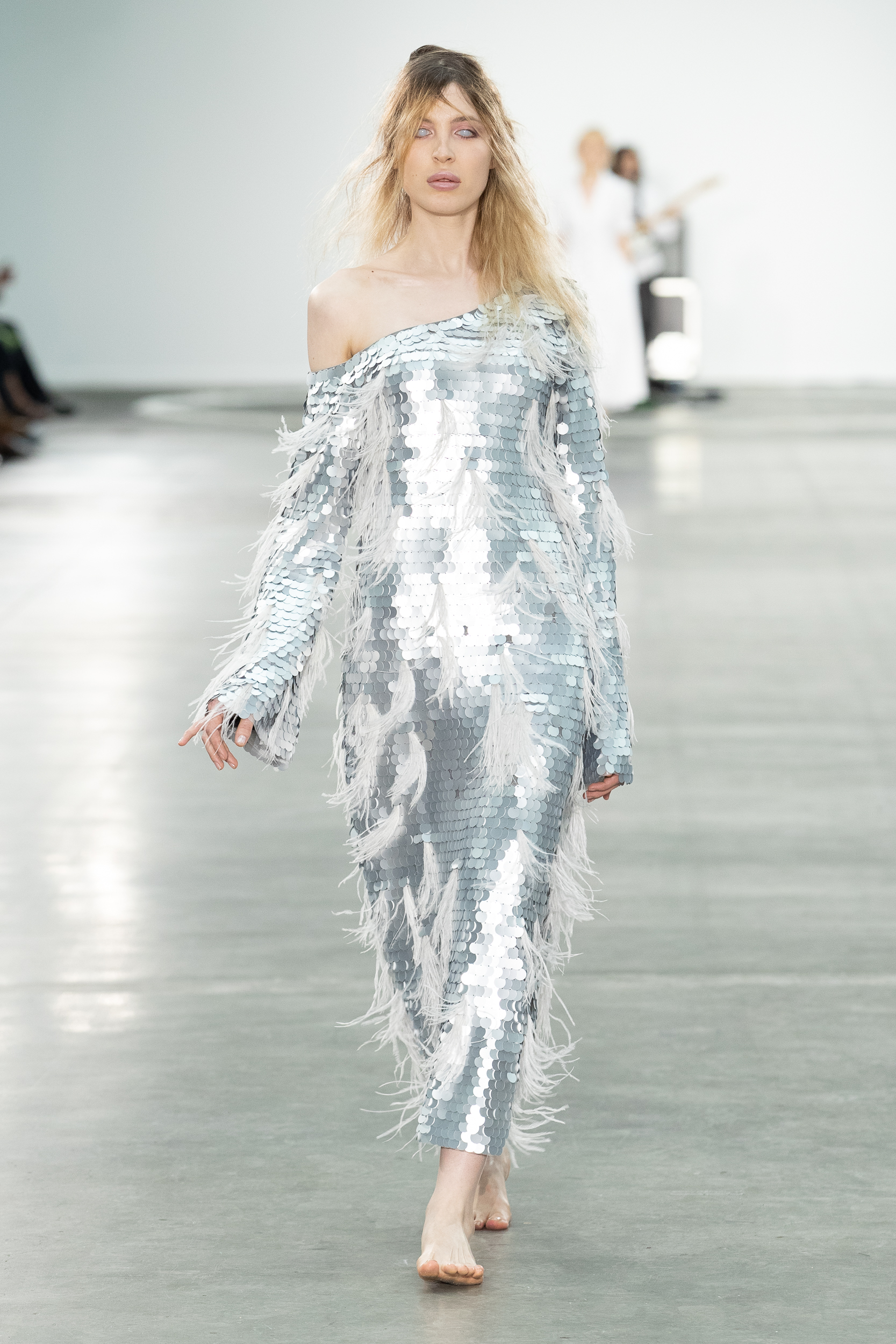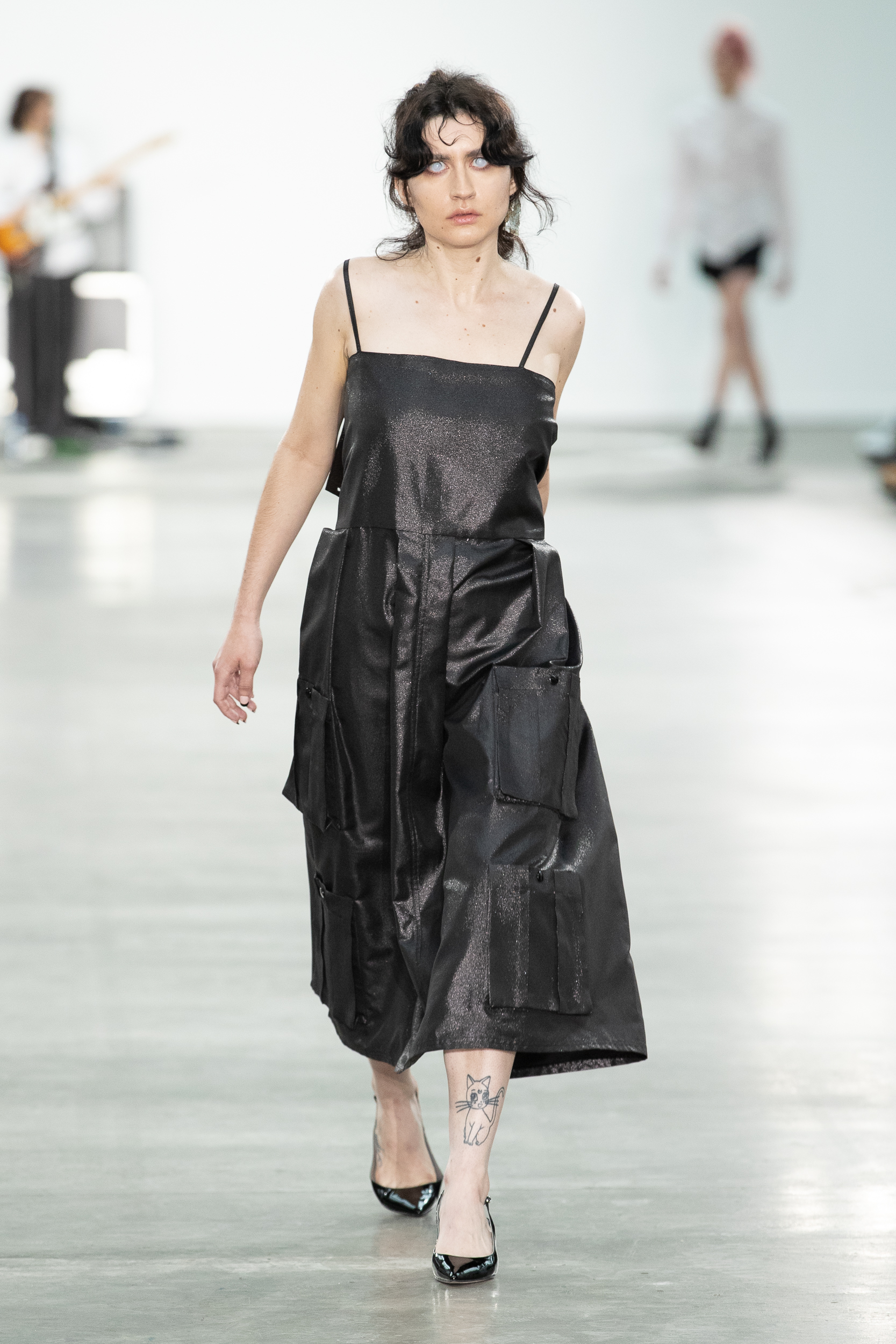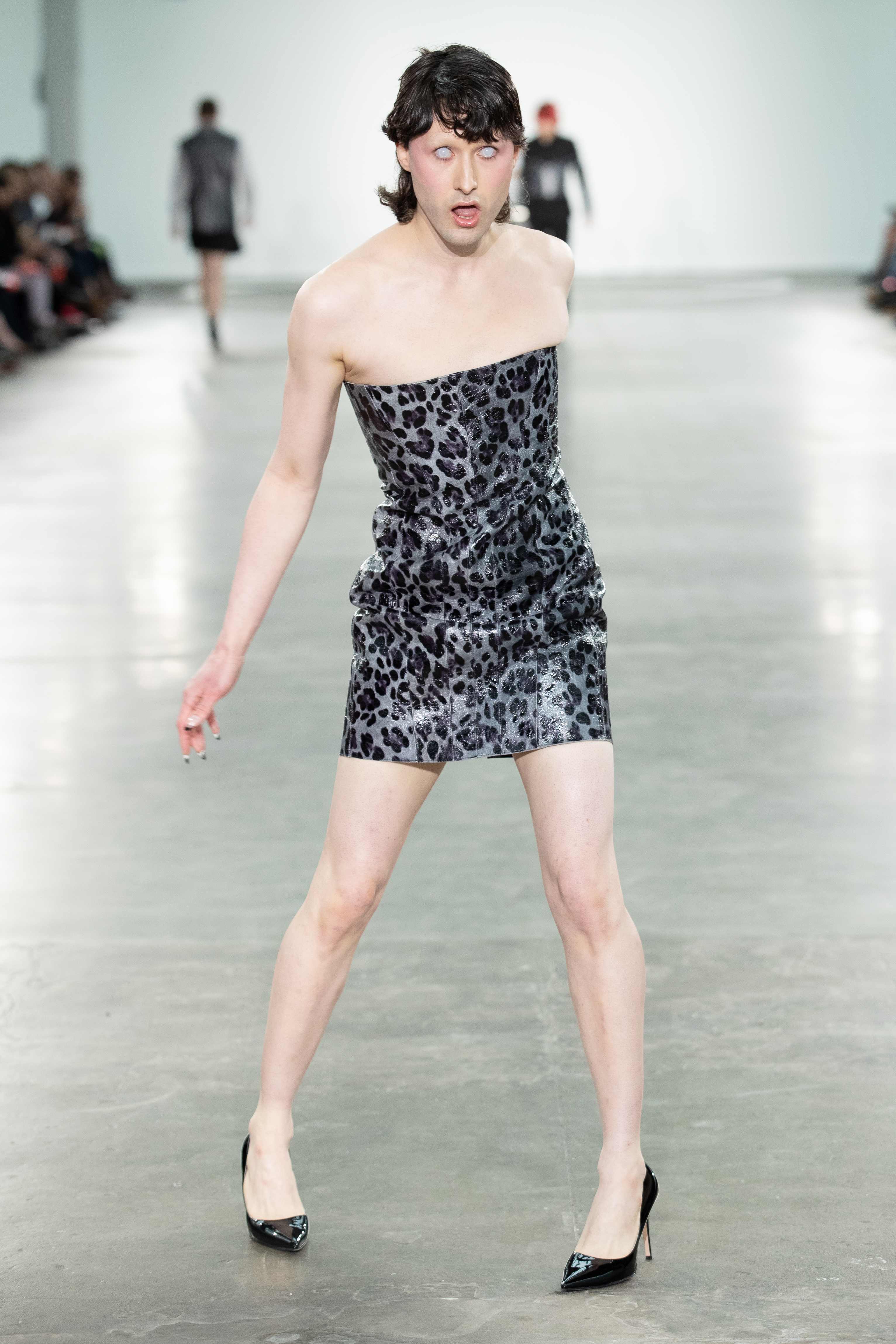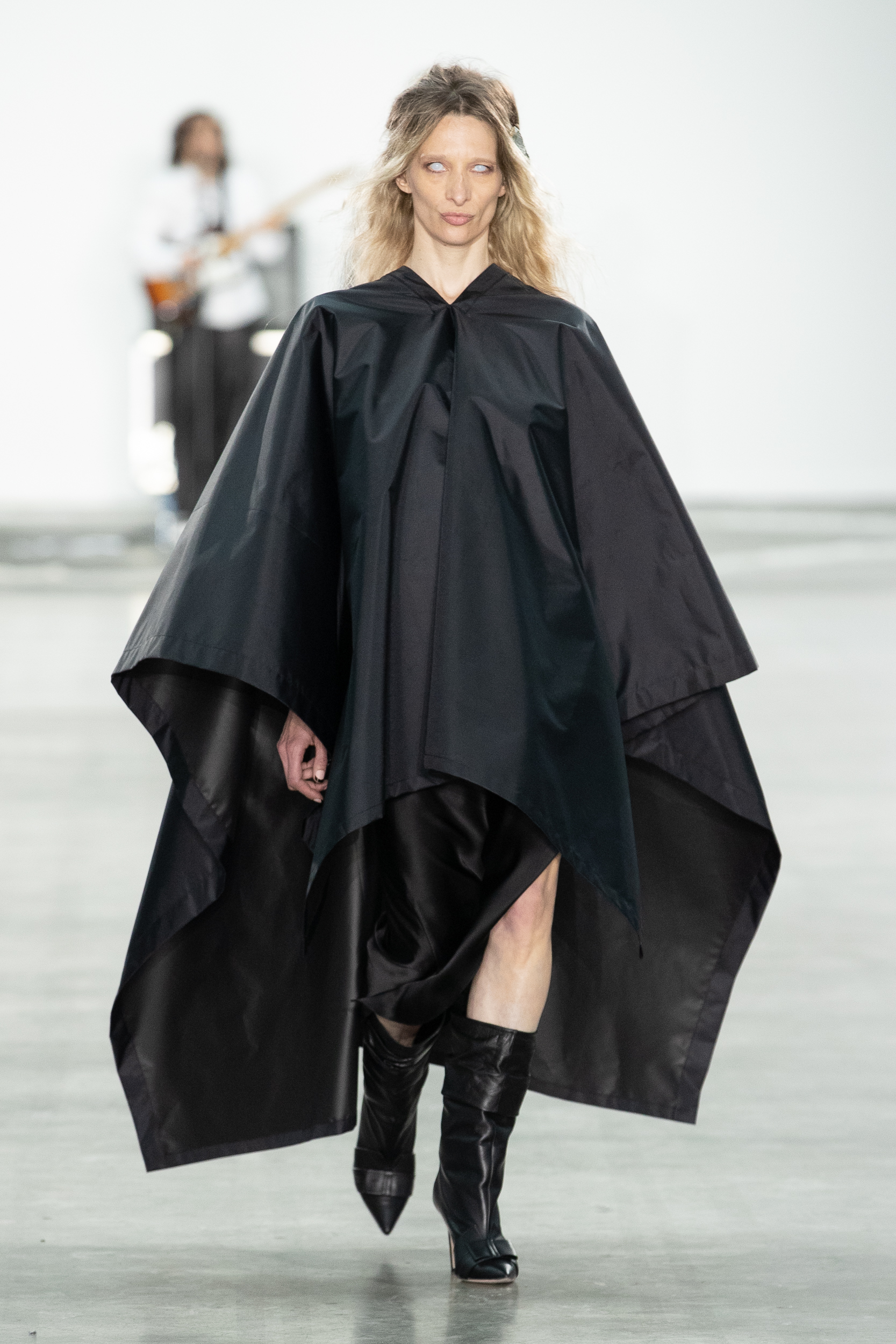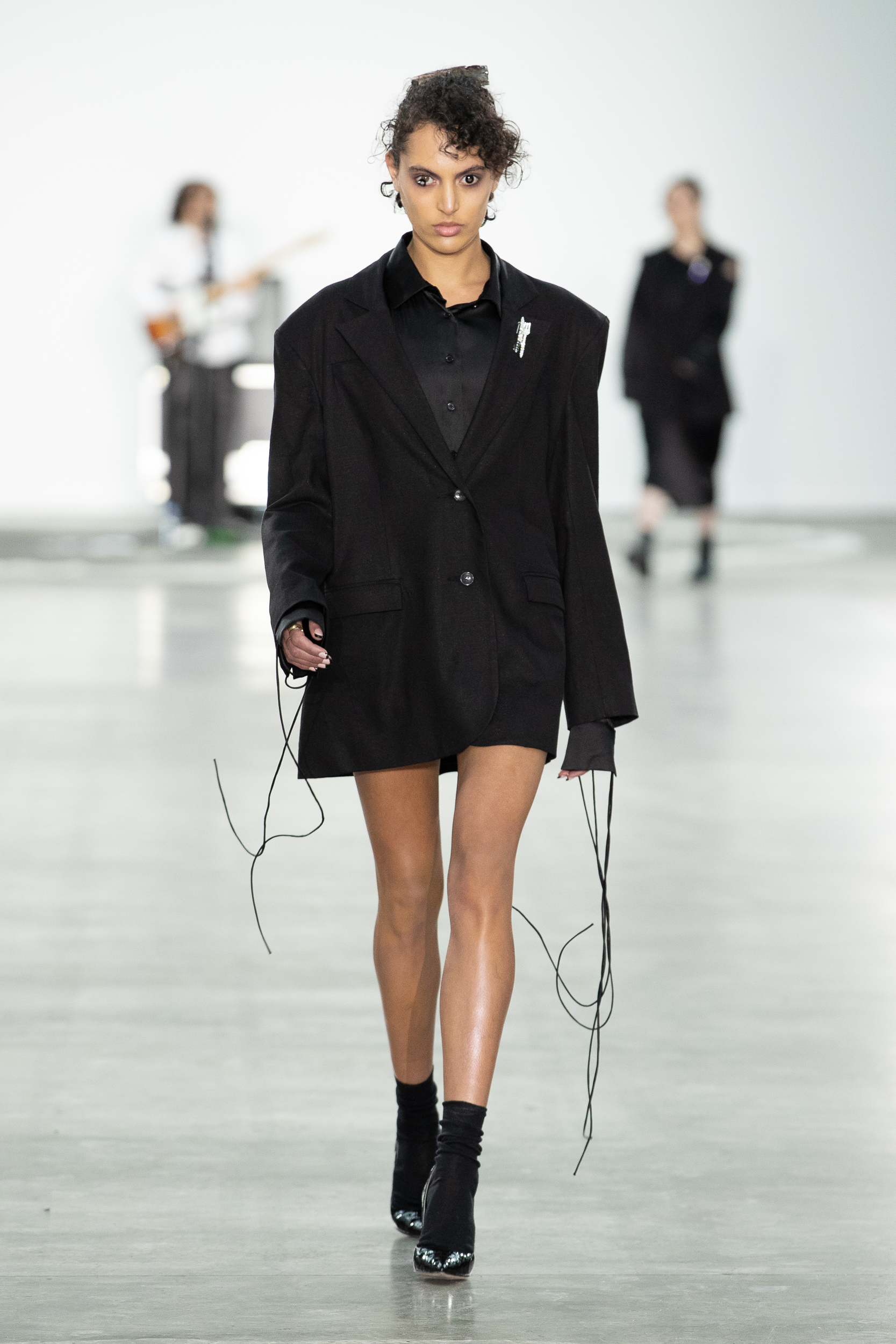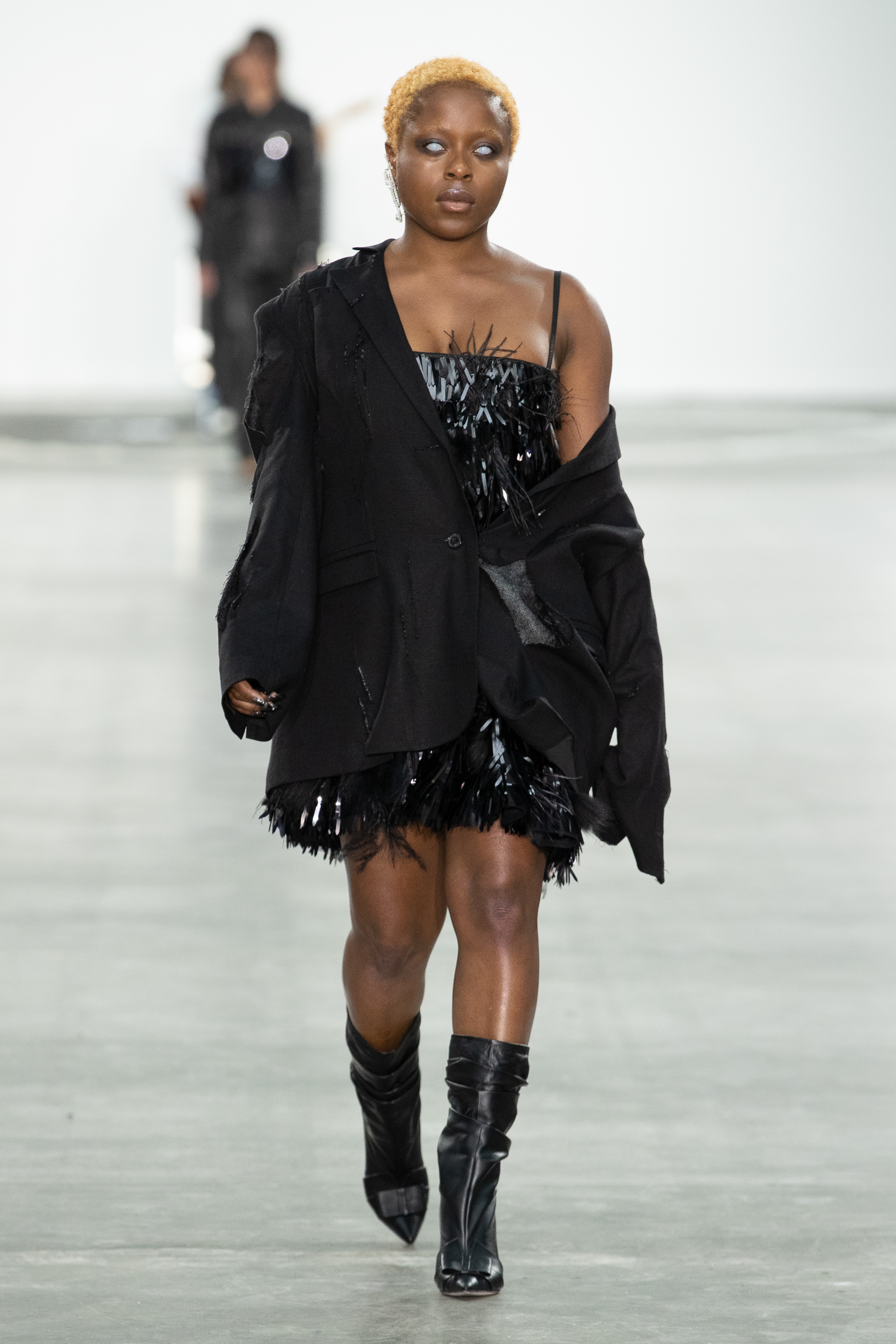 Credits
---
Images courtesy Art School
This article originally appeared on i-D UK.