lila moss is the new face of marc jacobs beauty
A Star is Born!
|
04 October 2018, 10:12pm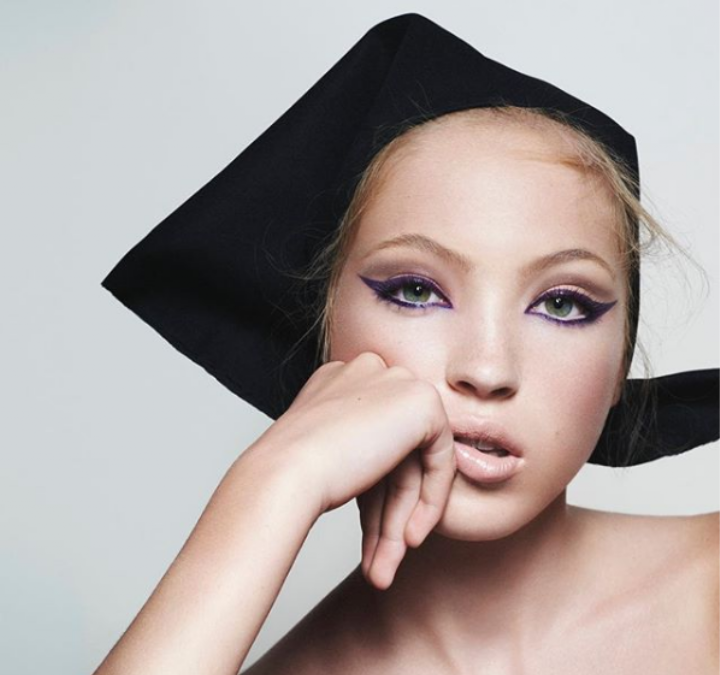 Marc our words — Lila Moss is fashion's next-gen supermodel in the making. The one and only daughter of the one and only Kate Moss only celebrated her 16th birthday last week, and she's already been named the face of Marc Jacobs Beauty. The heaps chic makeup campaign is Lila's first luxury gig, following some cute ads she shot for Braid Bar all the way back in… actually it was only last year, but the kid was still rocking full metal braces. Marc has an eye for making stars, tapping Kaia Gerber for a Marc Jacobs Beauty campaign before she'd even walked a runway. And while it's easy to reduce the casting of supermodel scions to a savvy marketing move, there's always greater meaning — and a fabulous story — behind Marc's decisions. The designer first met Lila in 2008, when he was partying in Ibiza and swung by Formentera island to visit Kate Moss, as one is wont to do.
"At just six years old, Lila's strong character, demeanor, and great beauty was already very apparent," Marc wrote on Instagram today. He next encountered her at Kate's wedding in 2011 — yes, the same wedding where Kate's cousin Lottie stole the spotlight as a bridesmaid at the age of 13. "When Lila came to NYC to work with us in July to be the face of our latest beauty campaign it felt a bit like an intersection of my personal and professional life coming full circle," he continued. "Lila's beauty, composure, patience and kindness made this project even more special than I could have imagined. With each look we photographed, she got into each character effortlessly and gracefully."
Of course, Marc and Kate were buddies long before Ibiza. As the designer notes, they've had a tight friendship ("much of which is very well documented!!") ever since he first cast an 18-year-old Kate in the infamous Perry Ellis spring/summer 1993 Grunge Collection. Lila is certainly in good company. Previous Marc Jacobs Beauty faces include, besides Kaia, Adwoa Aboah and Winona Ryder. "It's an honor to be the face of the new @marcbeauty campaign," Lila wrote succinctly on her own Instagram, to a modest 2K followers.