A bohemian look for Ester. Photograph via Getty.
in 'a star is born,' barbra streisand's clothing was a source of power
Gaga has won accolades for stripping herself down, but for Streisand the never-ending rotation of great clothes was an expression of her creative control.
A bohemian look for Ester. Photograph via Getty.
This article originally appeared on GARAGE.
One of the great outcomes of Barbra Streisand's insistence on taking absolute control of her image in the 1976 version of A Star Is Born was—you guessed it—her image. The clothes in the film, which also starred Kris Kristofferson as a self-destructive rock star, are so prominent that they are a character in themselves. And as the end credits are scrolling, if you stick around long enough, you'll see: "Ms. Streisand's clothes from…her closet."
Before the film was even made, Streisand's then-boyfriend (and former hairdresser, who would also serve as a producer on the film) Jon Peters was supervising an effort to reshape her look. Babs was suddenly very blonde, very tan, very sexy, and very Hollywood. The new Babs was rocking skin-tight denim and hot pants and going braless.
Before Peters, Streisand was consciously quirky, though she generally fit within the classic style of the divas of previous eras. Her clothing, particularly onstage, skewed costume-y, like the garments were pulled from the closet of a musical theatre cabaret. For her 1963 television appearance on The Judy Garland Show, Streisand styled her hair in a classic bob haircut and performed through several costume changes, including a white silk sailor suit—a piece that she continued to reference or even re-wear in subsequent performances throughout the decade. As Streisand made the transition into a 1970s major film star, however, her costuming became more suited to life offstage, though showed no less dedication to her instinct for playing a role. By 1973, her character in The Way We Were continued along a highly stylised Americana look, but she frolicked on the beach in knitwear, denim, and chambray, as if wearing the classic shapes, colours, and designs of a post-World War II woman were part of her script.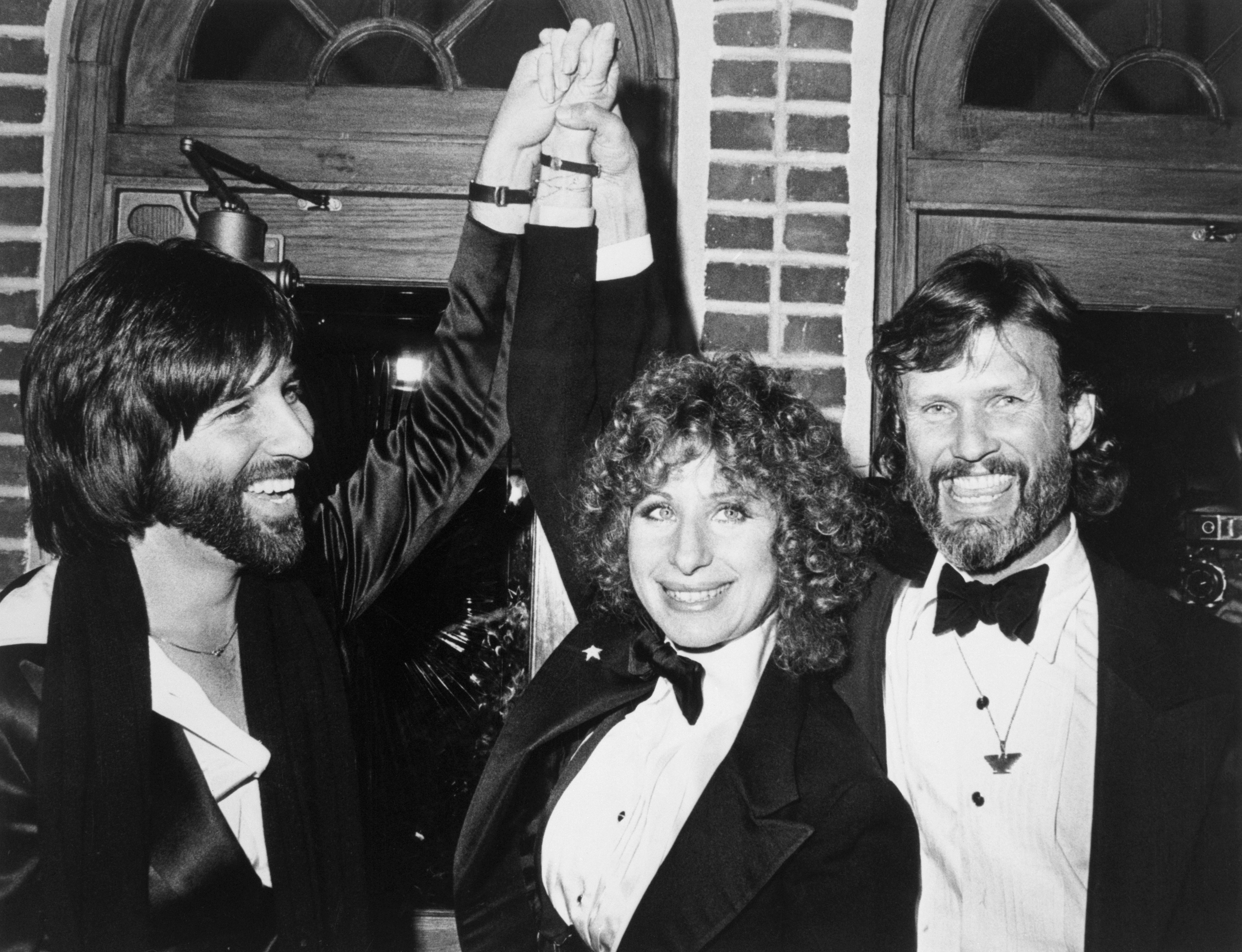 In Streisand's A Star Is Born, Ester is a working-class aspiring artist, like Lady Gaga's Ally in Bradley Cooper's 2018 remake. But whereas Ally wears skinny jeans, T-shirts knotted into crop tops, and an unremarkable leather jacket, Ester begins her pre-stardom struggling artist phase in silk tops and luxe cable knit two-piece sets. Economic logistics aside, the clothes are one of the film's best attributes, simply because a star is dressing as a star. (A star is worn!) According to the film history podcast You Must Remember This, one of the things that drew Babs to the film were the striking similarities between her and Ester—both successful songstresses, and both in high profile, tumultuous relationships. And as an executive producer on the film, she notes in the film's commentary that with that power, she was able to pay special attention to how the characters were dressed. In the screen test footage for A Star is Born, she makes comments and shares personal anecdotes about how everyone's looks came together and why she chose what for each scene. Gaga may have won accolades for stripping herself down for the role, but for Streisand, the never-ending rotation of great clothes was an expression of her creative control.