bruno mars is donating $1 million to victims of the flint water crisis
It's been over three years since the people of Flint, Michigan had access to clean drinking water.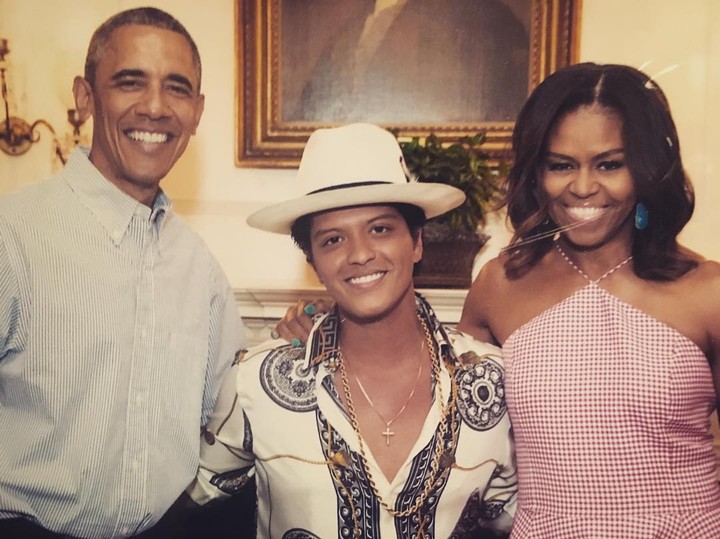 Image via Instagram
On 19 January this year, Flint Michigan celebrated a depressing landmark; it had been 1,000 days since people in the city had access to clean, safe drinking water. Today, 209 days later, the crisis is still ongoing. While pipes are beginning to be replaced with there's still a long way to go, so donations like the $1 million Bruno Mars just announced he'd be giving to the people of Flint are still desperately needed.
The Versace on the Floor singer announced he'd be donating the money to victims of the Flint water crisis at his concert in Michigan this week. After closing the set with an emotional performance of Just the Way You Are Bruno told the audience money from the show would be redirected and donated to the water crisis charity The Community Foundation of Greater Flint.
Flint, Michigan has been without clean, safe, drinking water since April 2014 -- over three years ago. Since then studies have found evidence of lead poisoning in old pipes and residents have been exposed to dangerous illnesses like Legionnaires disease. And while progress is being made on updating and fixing water pipes with safe materials, the crisis shows no sign of solution just yet. Bruno Mars joins an army of celebrities who have donated or raised awareness to help the people of Flint, including Michael Moore, Mark Ruffalo, Meek Mill, Wiz Khalifa and Cher.
Speaking to the audience at the show in Auburn Hills, about 40 miles away from Flint, Bruno said: "I'm very thankful to the Michigan audience for joining me in supporting this cause. On-going challenges remain years later for Flint residents, and it's important that we don't forget our brothers and sisters affected by this disaster. As people, especially as Americans, we need to stand together to make sure something like this never happens in any community every again."
Isaiah M. Oliver, President of the Community of Greater Flint charity said Bruno's donation will be "transformative."
This article originally appeared on i-D UK.