anaïs gallagher fronts a new peta campaign promoting vegetarianism
"Animals don't have a voice, so they need you to speak up for them."
"Paul McCartney once said that if slaughterhouses had glass walls everyone would be vegetarian," Anaïs Gallagher says in a new campaign for PETA shot by fashion photographer Chloe Sheppard. Anaïs, daughter of Noel, cousin of Lennon and guardian angel of animals is fronting a drive for people to go vegetarian. "All animals feel pain, and fear. Animals don't have a voice, so they need you to speak up for them."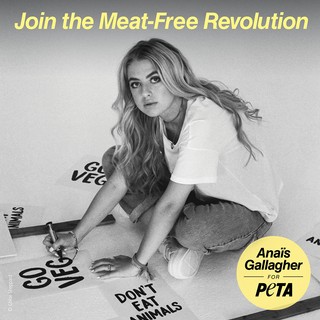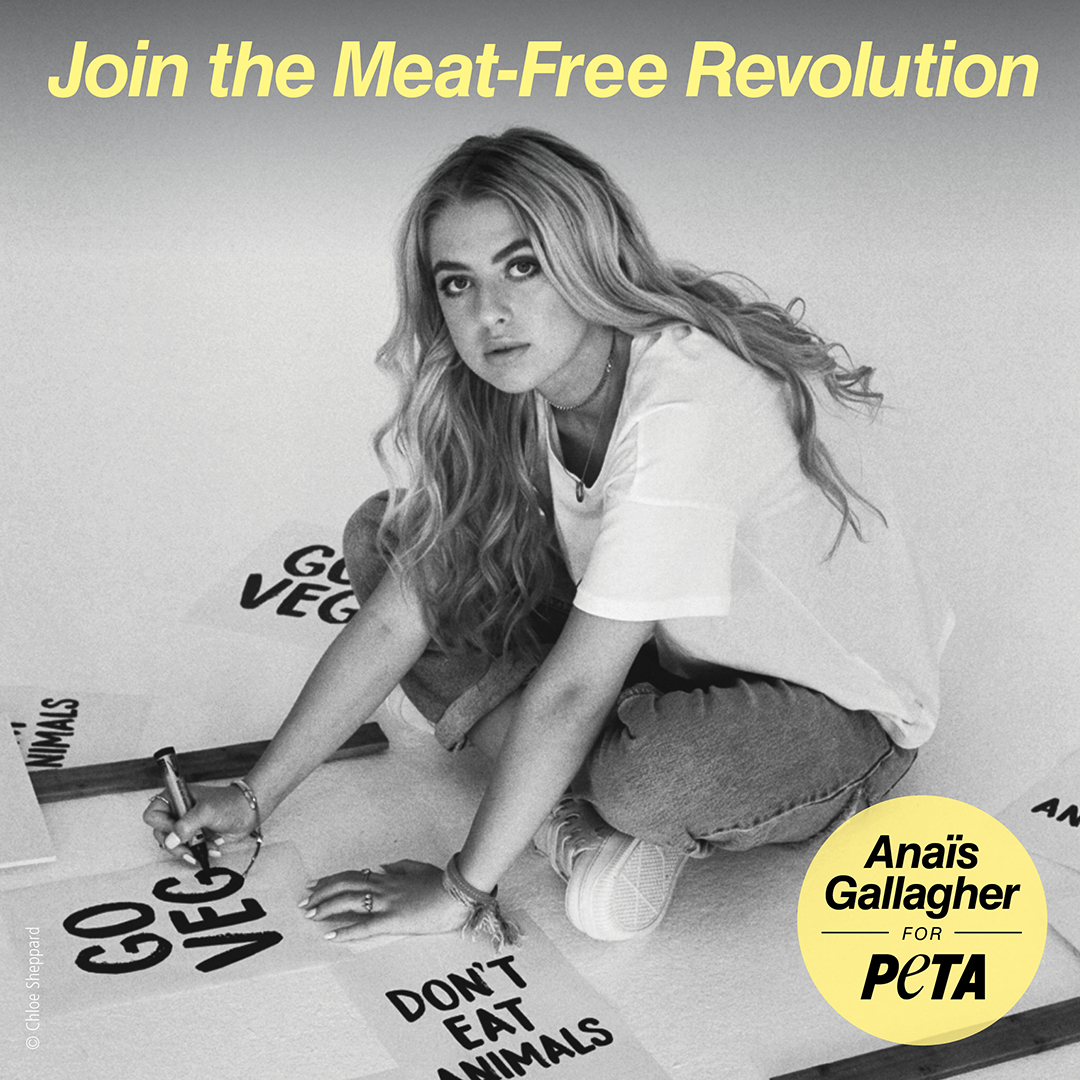 The mass meat industry is notorious for terrible treatment of livestock. "Most animals killed for their flesh will endure confinement and intense crowding in industrial sheds before being sent to the abattoir when they've lived just a fraction of their natural life expectancy," the video's accompanying text reads. On top of this, it is also a significant factor in climate change -- PETA notes that "a staggering 51 percent or more of global greenhouse-gas emissions are caused by animal agriculture, according to a report published by the Worldwatch Institute".
If you want to join Anaïs in her meat-free mission, head to the PETA website for more information. Even if you can't commit to going completely vegetarian, if everyone reduced the amount of meat they consumed, then the industry -- and the world --- would be a much healthier, happier, animal-friendly place.
This article originally appeared on i-D UK.