daily horoscopes: october 17, 2018
The Moon moves into Aquarius, today, and no one wants to take responsibility for their feelings…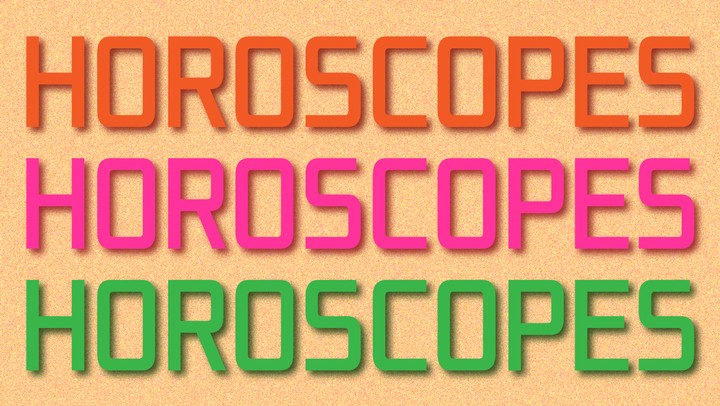 The Moon moves into Aquarius, today, and no one wants to take responsibility for their feelings…
Read the horoscope for your Sun, Rising and Moon signs below.
Libra
(Sept. 23-Oct. 22)
Whatever you say will always come back to you. Be extra careful of the people who always try to get you to say things that could hurt others, and you, in the end today. Words are power. Use them wisely.
Scorpio
(Oct. 23-Nov. 21)
You hate it when people try to evade responsibility for their actions or attempt to confuse or shift blame. Hold yourself to the same standard and face any complaints about you and your actions head-on, today.
Sagittarius
(Nov. 22-Dec. 21)
You're bound to find all of the excuses you can find in your head to not take action on that one thing you've been wanting to do. Well, guess what? It's now or never, love. Excuses have run out. The best way to learn is to just do it. Right now.
Capricorn
(Dec. 22-Jan. 19)
You have all of the tools to build whatever it is that you want. The reason you don't build something entirely new everyday is because your heart has to be in it before you commit. Re-visit the commitments that have felt draining recently and see where the heart is. If you can't find it, gracefully make your way to the exit.
Aquarius
(Jan. 20-Feb.18)
Nothing makes your eyes widen and throat dry up more than having to be vulnerable. Unfortunately, today will require that you spill the beans on what's underneath all of your frustration and excuses. Lean in to the discomfort. It's good for you!
Pisces
(Feb.19-March 20)
There's nothing wrong with you. You're not "losing it" or overly paranoid. You just need to learn which of your thoughts are messages to heed and when it's just your fear trying to lead you astray. Journal about it and take whatever time you need to breathe and relax your body so you can sort out your mind.
Aries
(March 21-April 19)
Your ability to receive from others is dependent on not just how much but the quality of what you give. Don't listen if you're going to half-ass it. Don't say "yes" reluctantly and hold resentment. Just be honest about what you want to do and what you don't. Everyone around you, including you, will be much better off.
Taurus
(April 20-May 20)
If your heart is telling you to get the ball rolling on something, don't let your body be what stops you. Give yourself a pep talk, think of all of the beautiful things that will come from your initiatory spirit and get moving, Taurus!
Gemini
(May 21-June 21)
Your feelings are just as valid as your theories. They inform and strengthen one another. Treasure both equally and give them both room to expand into something new and beautiful in some way, today.
Cancer
(June 22-July 22)
Who are you when you don't give a f*** about what other people think? What do you do? What do you wear? How do you speak? Try this attitude on for size, today and see what happens.
Leo
(July 23-Aug. 22)
You are more than the sum of your "failures." They didn't happen so you could let them haunt you for the rest of your life. They happened so you could learn. What you learned will be of use to you, today. Don't run from it.
Virgo
(Aug. 23-Sept. 22)
Whatever you love about being alive is what you should prioritize, today and everyday. Figure out what that is. Don't form it into your life but form your life around it. That's where the magic happens.
Jaliessa Sipress is an astrologer, writer, and artist.
This article originally appeared on i-D US.