troye sivan and ariana grande's new single is heaven
Plus! The best of new music Friday in one awesome i-D-curated playlist.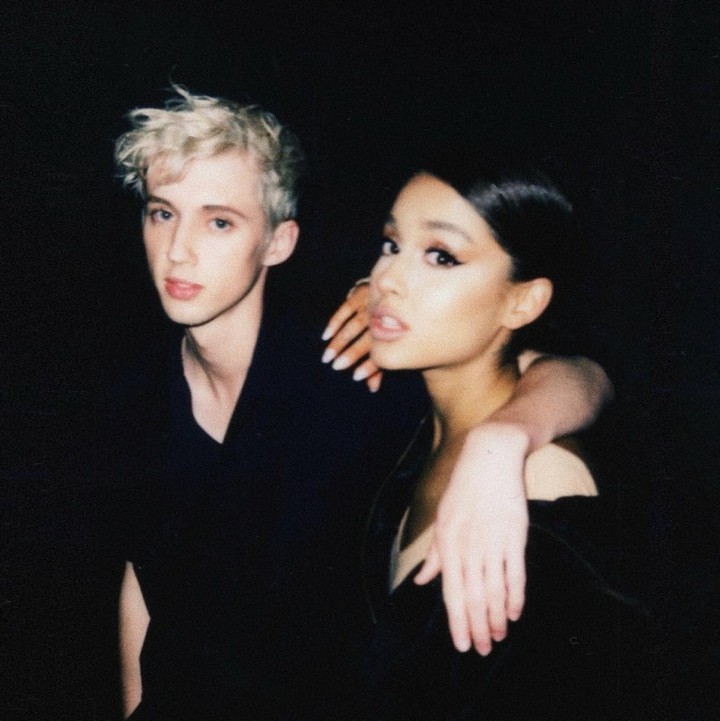 Courtesy of Ariana's Instagram
Aren't Troye Sivan and Ariana Grande the ultimate collaborators? The Crown Prince and Princess of Pop just teamed up on Dance To This, presumably from Troye's long-awaited forthcoming album. "We've already seen all of the parties," go the lyrics. "We can just dance to this." This is your Friday playlist opener, and yes, you can and in fact should dance to this.
There are SO MANY exciting releases this week. Let's start with the EPs: Your fave young writer of lesbian love songs King Princess -- of 1950 fame -- has released her debut EP, Make My Bed. Our top pick? Dreamy, dreamy Holy. Finn Wolfhard's immensely talented young garage band Calpurnia just put out their Scout EP. When we called them the other week they told us all about it. Last but obviously not least, Chaka Khan is back with the funkiest song you'll have heard in weeks (please appreciate the artful pause 2 minutes in) and the promise of a new album very soon. Great.
On to the albums! You ought to know SOPHIE by now because we featured the boundary-pushing electronic music producer and artist in our latest issue. Her first full length, the eclectic Oil Of Every Pearl's Un-Insides, is out today and you can journey through the full thing with us here. Christina Aguilera's ninth album, Liberation, is out today. There are features from Demi Lovato, GoldLink, Ty Dolla $ign, 2 Chainz, Shenseea and Keida; but honestly, the highlight is the Kanye-produced Maria. It's super Stripped and perfect.
Then there's awesome new music from Mura Masa and Octavian, Nicki Minaj and Ariana, serpentwithfeet, Lil Halima, audiobooks, Death Cab, Lola Kirke, KATIE, Dirty Projectors and loads more. Enjoy!
This article originally appeared on i-D UK.