dawson's creek is an underrated archive of 90s fashion
20 years later, the beloved TV show's button-downs and bucket hats remain the ultimate in Capeside cool.
Getty Images
Maybe the most memorable part of Dawson's Creek for you was the Dawson-Joey-Pacey love triangle, but 20 years later, Capeside's couture could be a character in the show. The core four of Dawson's Creek — Jen Lindley, Joey Potter, Pacey Witter, and Joey Potter — were the epitome of late 90s-early 2000s fashion. From Dawson's plaid button-down shirts to Joey's love of bucket hats, the style of the Kevin Williamson-created show is a timestamp for an unforgettable era of TV.
Looking back on the Dawson's Creek fashion two decades later, it's fascinating to see which trends have resurfaced, died, or been forgotten. For the 20th anniversary of Dawson's Creek, reminisce about the looks that stood out for six seasons.
The J.Crew wardrobe
During Dawson's Creek, J.Crew was the official provider of looks for all of the iconic sweaters, halter tops, and cargo pants from the show. J.Crew was truly at its peak then. The brand summed up the Capeside, MA look perfectly. Michelle Williams, Katie Holmes, Joshua Jackson, and James Van Der Beek all even starred in a J.Crew catalog in 1998, accessorizing their Capeside wardrobe with boats, hand-holding, football, and even tree-climbing. Discovering the existence of this catalog years later only made it more incredible.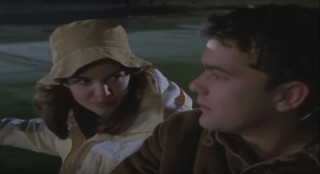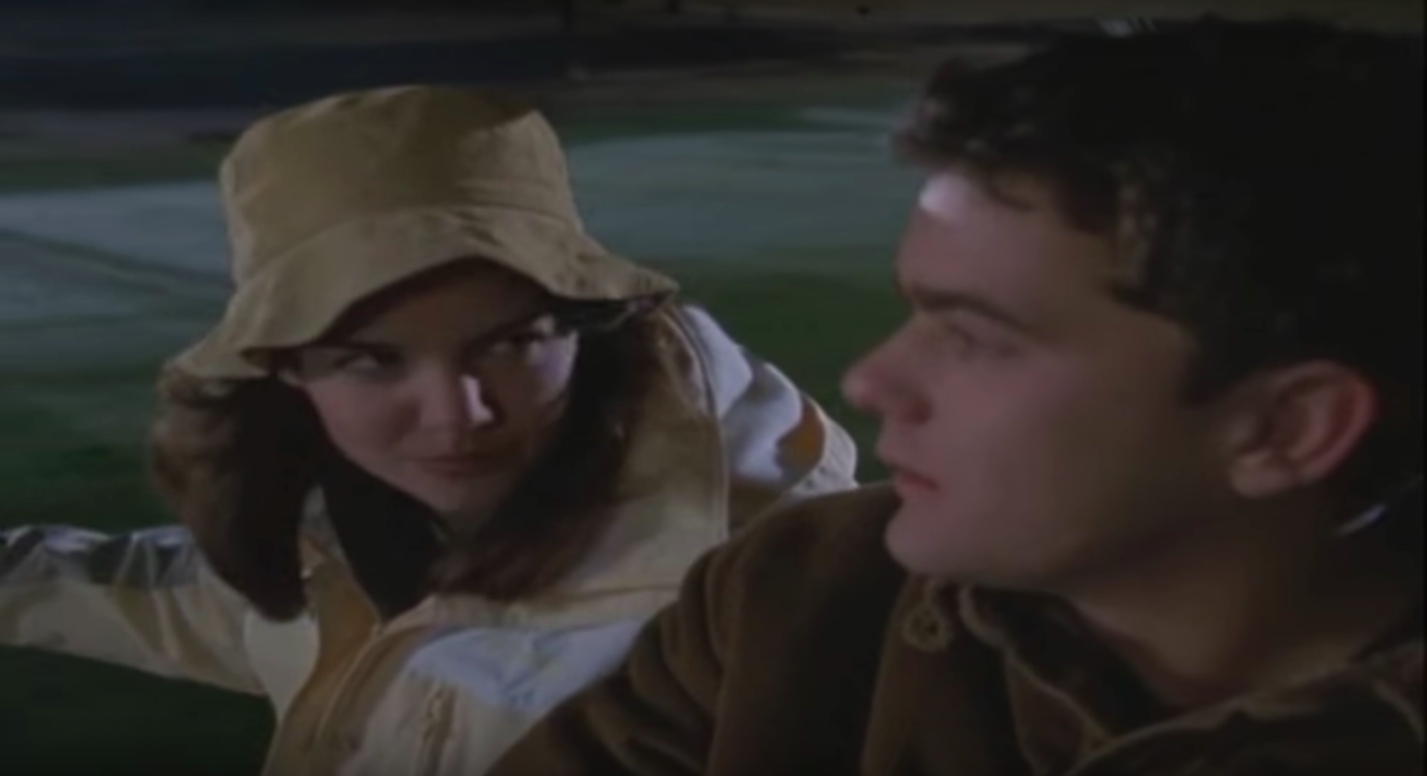 Bucket hats
Both Joey and Jen were guilty of wearing questionable bucket hats during the show. Joey was known for her love of bucket hats — both khaki and felt. Jen caught onto the trend once the group was in college on spring break in Season 1, Episode 5. She was able to pull off the trend a bit better by then, perhaps because she went for more subdued styles — or because Jen just frankly was cooler than her friends.
Button-down shirts
Cotton, plaid, or even velvet (yes, Pacey wore a velvet button-down) button-downs were staples of the Dawson's Creek wardrobe. Dawson was the garment's greatest fan — he basically wouldn't leave his picture-perfect creekside home without putting one on. It seemed every time Dawson mentioned how much he idolized Steven Spielberg, a button-down was present. But Pacey and Dawson weren't the only ones who loved button-downs: Joey wore them over her halter crop tops and bikinis.
Khakis and cargo pants
Is it really Dawson's Creek if Dawson isn't wearing khakis? When he was wearing a button-down, he was almost certainly pairing it with khakis. However, Pacey can't be excluded from the khaki narrative: he, too, was guilty of consistently wearing khakis and cargo pants with his flamboyant shirts.
Hawaiian shirts
When Pacey wasn't wearing an occasion button-down, he was sporting Hawaiian shirts with eccentric patterns. The look was especially prevalent in the first season when he was sleeping with his teacher, Ms. Jacobs. The shirts gave Pacey an edge: they were tacky, yet daring. Plus they played into his affinity for sailing (remember when Joey and Pacey went sailing together that summer in Season 3?) If you were sexually awakened by Pacey in a Hawaiian shirt, we won't judge you.
Sweaters
Sweaters were the common thread (no pun intended) of fashion on Dawson's Creek: every Capesider loved their sweaters. From the beginning, Jen showed off her affinity for pastel cardigans — at first worn conservatively, then shown off with low-cut tank tops as she entered her edgy phase. Joey amassed a plethora of oversized and Nordic sweaters over the years. When Dawson wasn't wearing a button-down and Pacey wasn't sporting a Hawaiian shirt, they opted for crew-neck sweaters.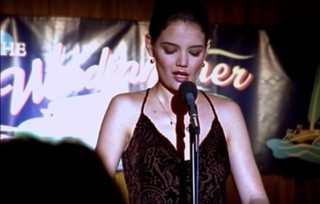 Strappy dresses
While dresses weren't a Capeside staple, the gang occasionally got dressed up. Because Joey was generally considered a tomboy, the select moments she dolled up stand out, one in particular being when she competed in Capeside's Miss Windjammer pageant in Season 1, wearing a strappy, cowl-neck dress covered in velvet to junior year anti-prom and their senior year prom. Joey wore nearly identical strappy numbers (in a classic black and a questionable purple color) that fell in line with her aesthetic. At the anti-prom, Andie dons a pastel purple silk dress that Cher Horowitz would have wanted to cop.
Overalls
From the beginning of the series, overalls were a permanent part of Joey's tomboy wardrobe. Of Her most iconic pair was probably the paint-splattered ones she wears during an art session in Season 3, paired with an artsy bandana. Andie McPhee could play the overall game too: she's wearing a pair when Pacey (her boyfriend at the time) goes to pick her up from the hospital in Season 4, only to find her sitting on her bed with another guy.
This article originally appeared on i-D US.