charlotte knowles takes on future fashion
Spring/summer 19 is going to be a bit 'Blade Runner', a bit British seaside.
|
17 September 2018, 11:41pm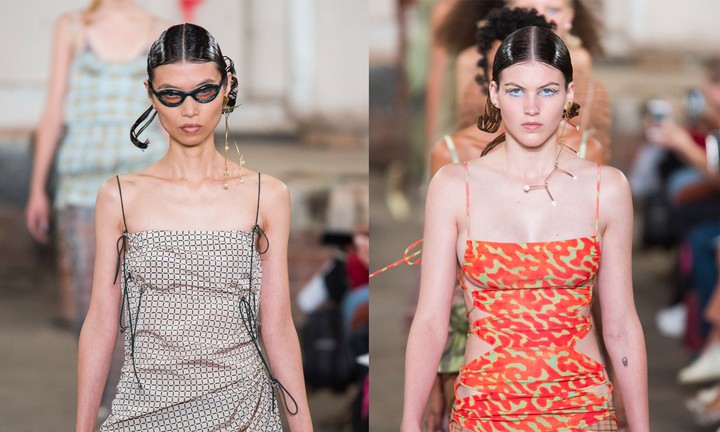 Photography: Mitchell Sams
"What is the future of femininity?" was the question Charlotte Knowles and her partner Alexandre Arsenault asked for their spring/summer 19 collection, their second with Fashion East. But it was also, equally, about femininity in the future, placing the strong women they design for within a dystopian scenario. So it was a little bit of Blade Runner -- a big fashion reference for many a young designer at the moment -- and a little bit of a "tongue in cheek British seaside vibe" thrown in too, as a nod to Charlotte's childhood in Devon.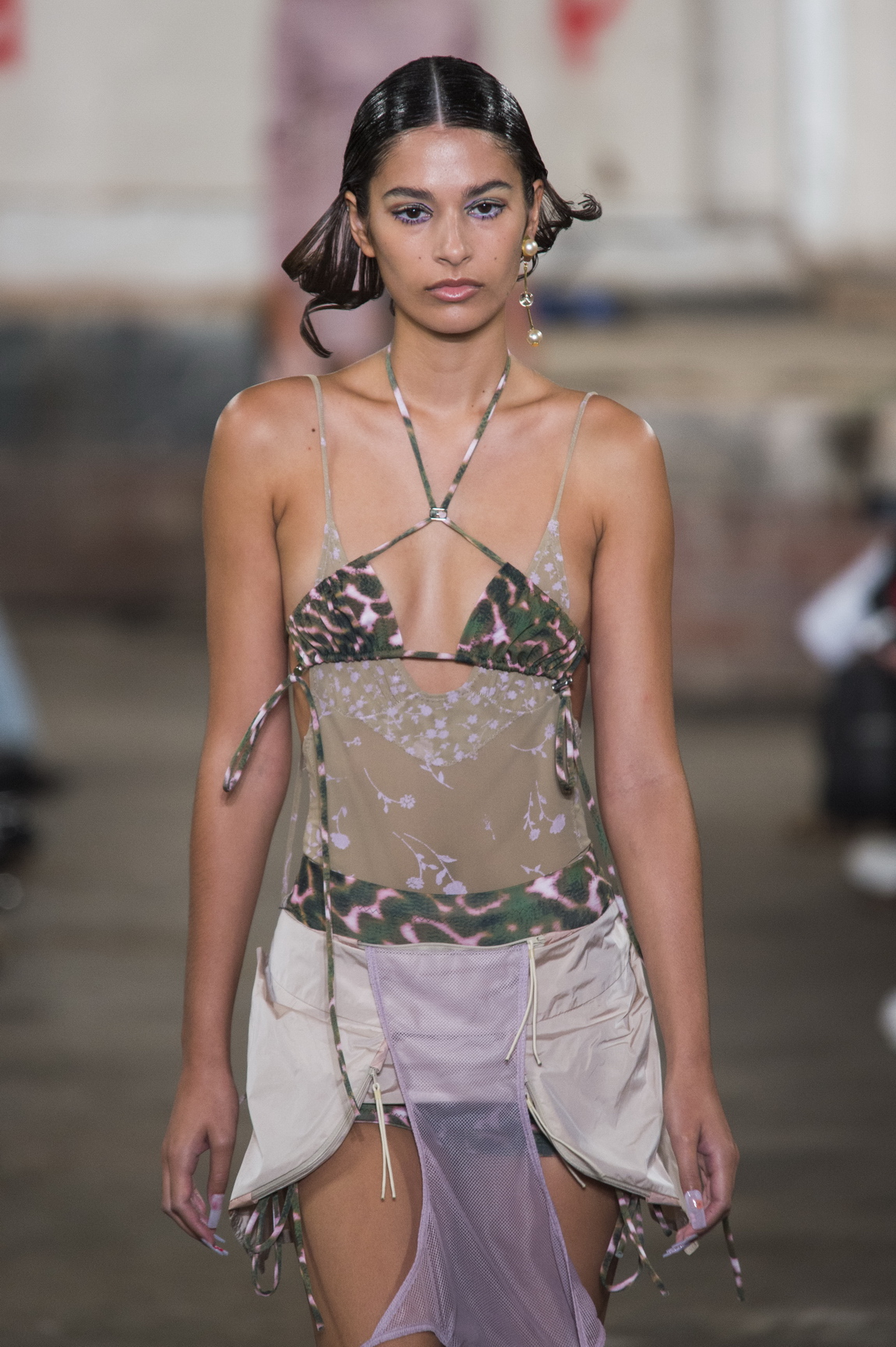 They juggled all these elements with aplomb though, and introduced new designs to their world too. Charlotte and Alexandre have always enjoyed the drama of exposed bodies, but this pushed away from that a little. There were blue jeans, more layers, longer dresses, leggings and slips and prints. Their camos and animal prints tempered with checks and floral prints. There was a focus on product and garment this season too, and for all their talk of future scenarios and perilous dystopias, much of what they showed felt real and wearable and importantly, without losing its edge.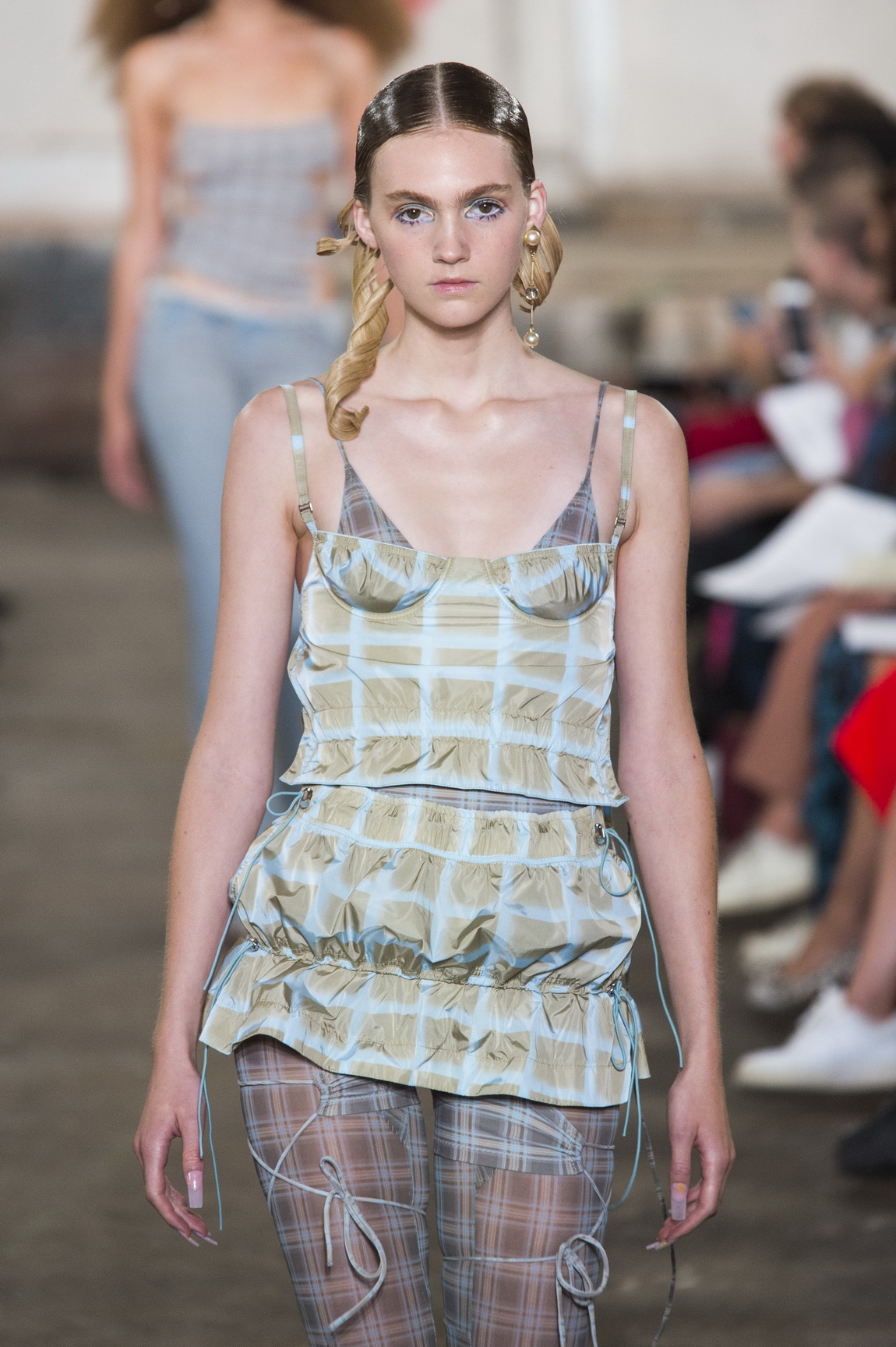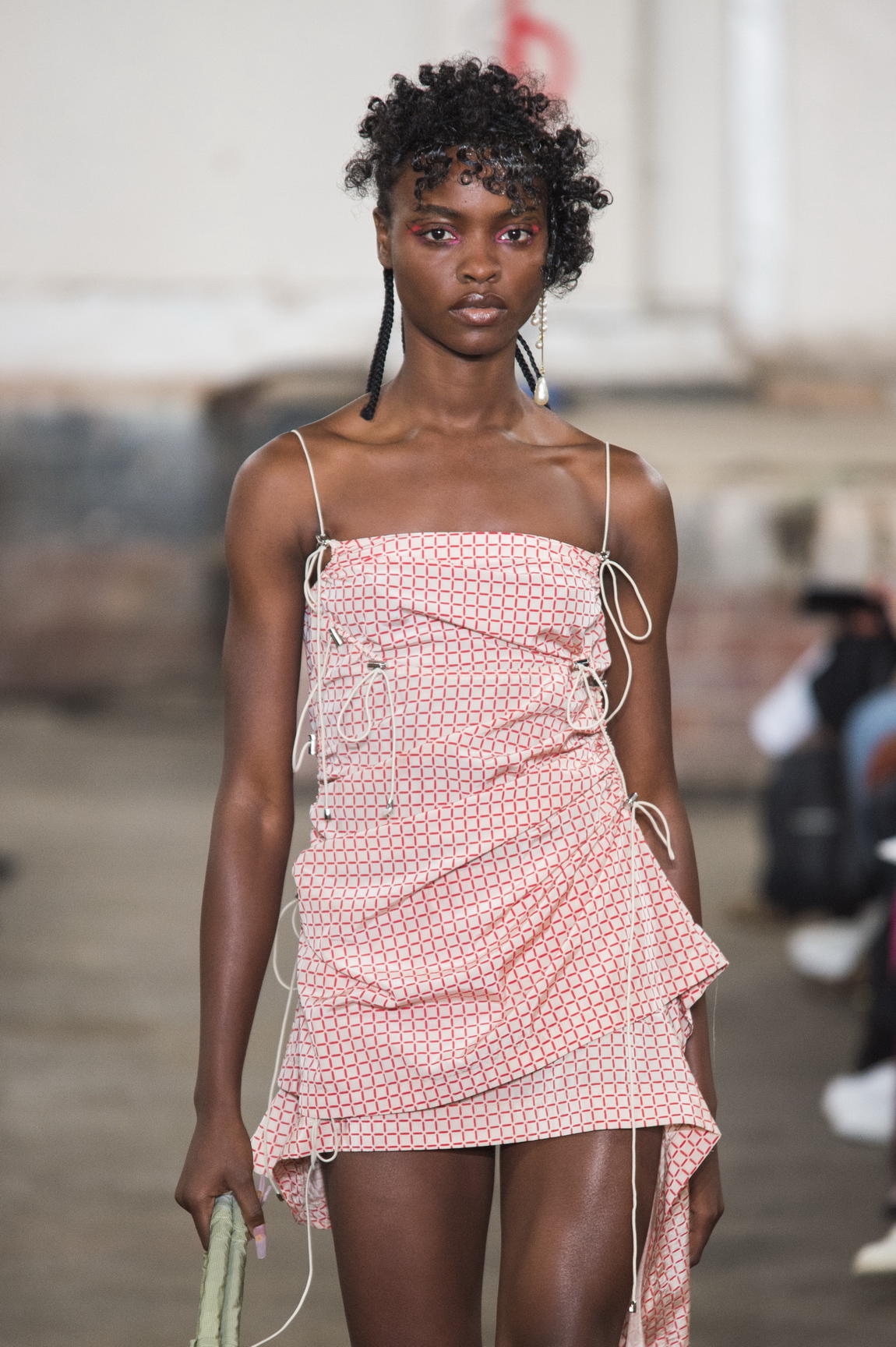 This article originally appeared on i-D UK.