britney spears' instagram masterpiece just sold for $10,000
The proceeds from Godney's artwork will help create a memorial to victims of the Las Vegas mass shooting.
|
08 November 2017, 6:08am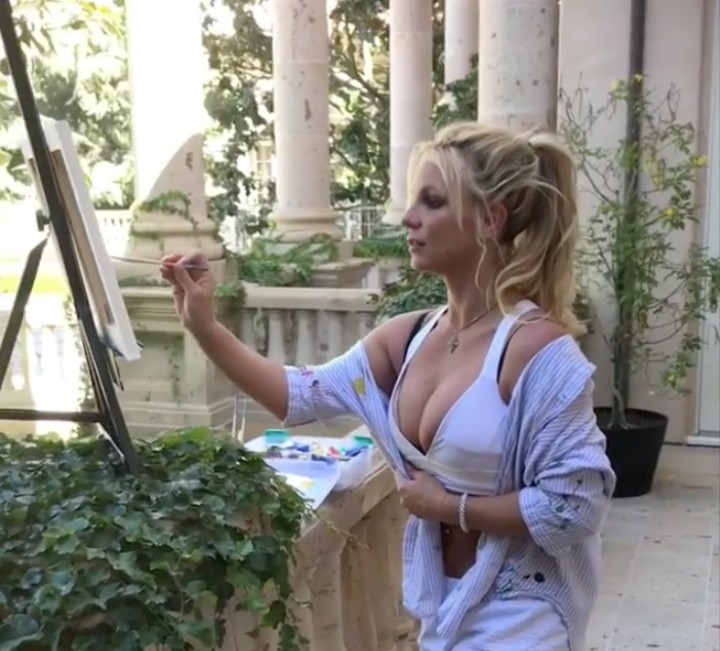 Britney Spears painting, via @britneyspears/Instagram.
Britney Spears has sold the painting made famous by an inspiring work-in-progress clip shared on her Instagram this October (the caption: "Sometimes you just gotta play!!!!!!").
Godney donated the artwork, a cluster of jewel-toned flowers, to the Vegas Cares concert and auction. The auctioneer himself — Robin Leach of Lifestyles of the Rich and Famous — took home the painting. He paid the tidy price of $10,000. Proceeds will fund a memorial for the victims of and first responders to the Las Vegas mass shooting.
Britney's been sharing short videos of herself painting on Instagram for over a year now, which have become a highlight of her crucial account, along with the one woman runway shows she's partial to. If you need an inspiring quote, she's got those in spades too.