russki attrakcion made the ultimate party playlist for you
The Russian party collective know their way around the DJ decks.
|
06 September 2017, 3:20am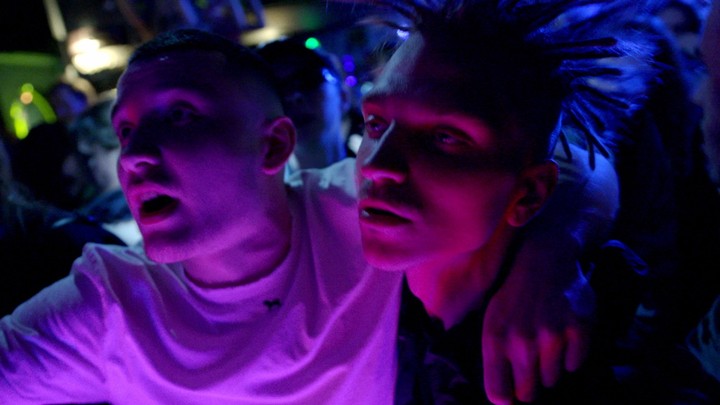 Russki Attrakcion are the party crew that'll wear a rooster suit to an event they throw in a strip club. Literally translated as 'Russian Rollercoaster,' the party starters leave your standard champagne-plus-an-hor-d'oeuvre shindig for dust.
In our latest documentary we take a look around the crew's technicolour world as they step it up a notch or seven. To mitigate the inevitable FOMO the video will induce, we asked Russki Attrakction member Yuri to make us up a playlist that could be lifted straight from the DJ decks of their latest late night.
Yuri explains, "These are the artists who have participated in Russki Attrakcion, performed at our parties or influenced and inspired us on the way. Sometimes it's unmixed, sometimes the quality of the recordings is extremely low, sometimes the music can make you feel uncomfortably emotional. It's all good. One for the fantaseurs." So hit play, call your mates, chuck on a chicken suit and get ready for a rollercoaster.
Tracklist:
1. Maxim Troshin
2. Egor Letov
3. Kollezhskiy Asessor
4. Zhenya Bazarov
5. Antoha Mc
6. Delta Arthur
7. Grazhdanskaya Oborona
8. Metel
9. Vtgnike
10. Krovostok
11. Drug Molodezhi
12. Muzykalnaya Shkatulka
13. Khimera
14. Messer Für Frau Müller
15. Zhenya Bazarov
16. Delta Arthur
17. Tvoi Pauk
18. Natalya Vetlitskaya
19. Haski
20. Dk
21. Ekaterina
22. Mister Maloy
23. Nautilus Pompilius
24. Valery Obodzinskiy
25. Antoha Mc