this designer thinks baking aprons are the new power suit
"You don't have to wear a power suit to be a powerful woman," Paris Starn, founder of Paris 99, says.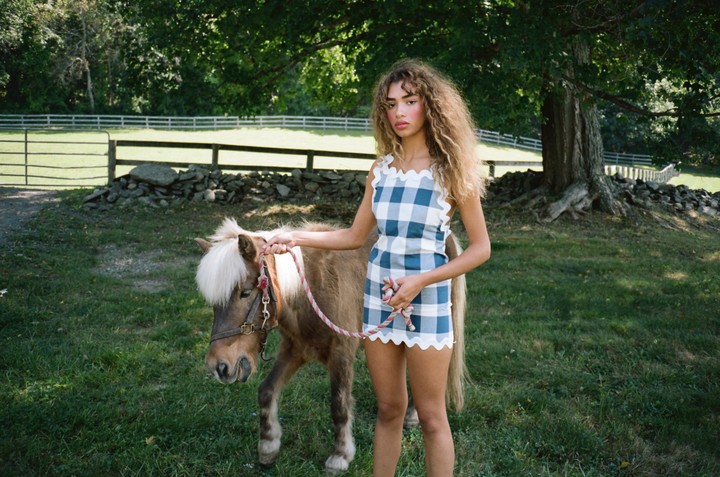 Ever since Paris Starn posted her first photo to Instagram in early December, the short, gingham dresses from her then unreleased Paris 99 collection have been everywhere — literally. From the Discover page to the pages of the New York Times, the now two-month-old range of checkered staples named after Starn's closest girlfriends, has become an Opening Ceremony exclusive loved by everyone who's seen them online. Inspired by her great-grandmother's aprons, the line explores femininity, "but in a way where I wanted to reclaim it," says Starn, "and turn it on its head."
Growing up in Manhattan, the 24-year-old graduate student began sketching clothes for herself when she was young. By the time she reached college, she was sewing all of her own outfits, with the exception of the vintage aprons she wore when she was baking at home. Obsessed with the way they'd frame her waist and lower back, Starn decided to combine her passions by creating a brand that celebrates domesticity and the female form. "I wanted to make women's clothes that might have been associated with something that's been seen as oppressive and rebel against it," she explains. "Baking doesn't have to be a place of weakness. It can be a place of power — just like wearing a sweet dress."
Now, with her debut collection almost sold out, Starn has plans to expand the label. Though, we probably won't be seeing gingham blazers from Paris 99 any time soon. "You don't have to wear a power suit to be a powerful woman," she says. "Sometimes you just want to throw on a pretty dress."
Here, the designer sounds off on hand-me-downs and how she jumped from the art world to fashion.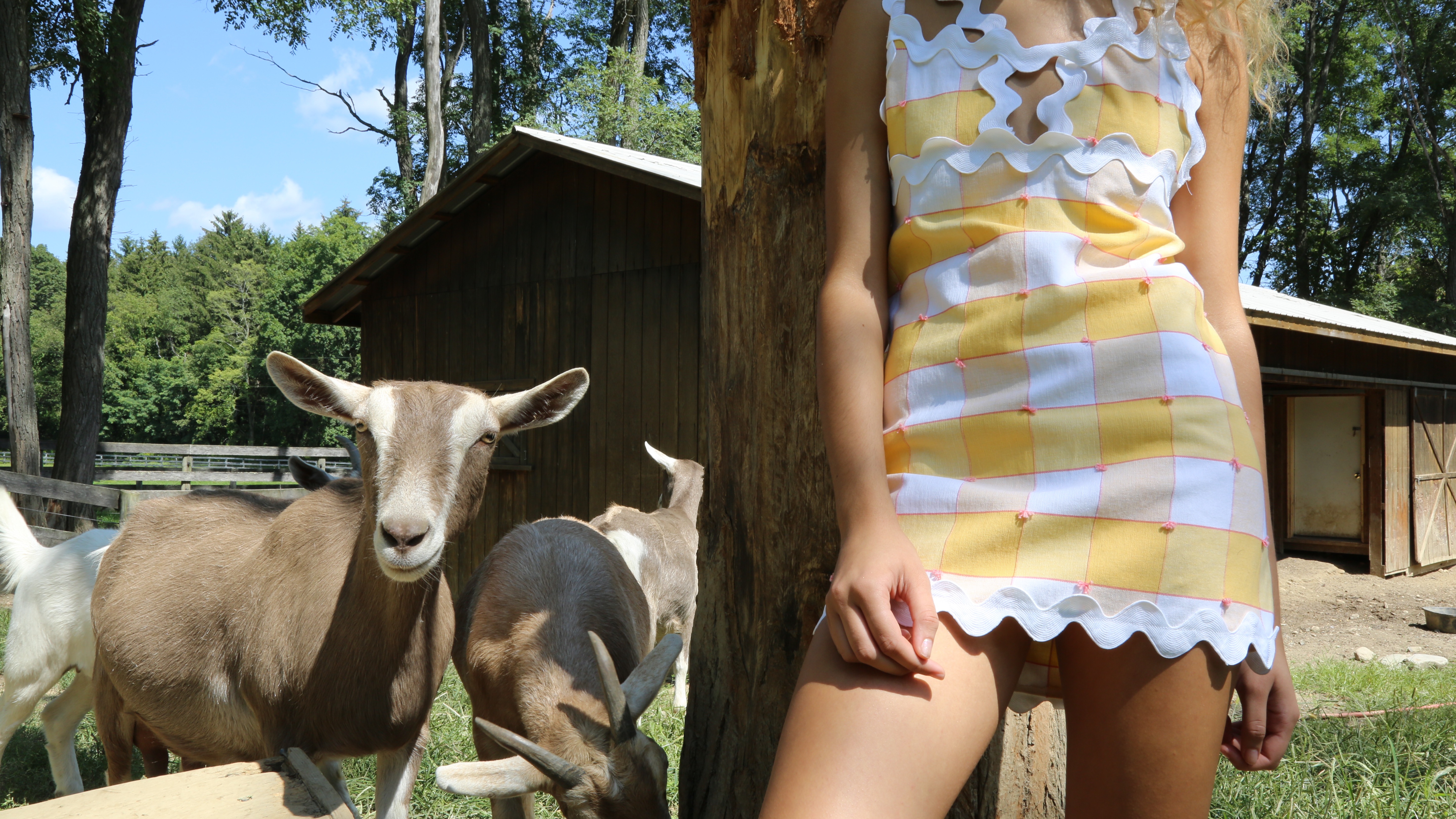 Tell me about the brand. Why did you decide to start it?
I have basically been making clothes for myself since I was in college, first because I was a student with no job, and second, because I wasn't really finding anything I wanted. I've always been a big fan of vintage clothing and novelty prints, but when you're buying things that are over 100 years old, they tend to fall apart pretty quickly. So, I started making my own clothes, spending basically all of my free time either hand-sewing or sewing on my machine. After college, I worked in the arts for a year before I got into graduate school where I'm currently a full-time art history student. But I realized, 'You know what? I have the same extra time I always had in college, and I'm going to start a brand.'
And the pieces were inspired by your great-grandmother's aprons?
Yeah. My great-grandmother died when I was three or four years old and she left each of the great-grandkids some small things. For some reason, she left me all of her gloves, her perfume, lipstick, and aprons. I was four, so I was obviously not using perfume, lipstick, gloves,or aprons yet, so it was kind of weird. But now, those are all things — except gloves — that I use all the time. And I wasn't the only female great-grandchild, so it was really strange, almost like she just instinctively knew I was going to like to bake. Whenever I cook at home, I put on the aprons, and it's just this beautiful sheer fabric that cinches in your waist — quite frankly — more than most clothes do, unless you're wearing a belt, with thin straps that reveal your arms and decolletage. Those are just parts of my body that I personally love so much, and that I feel like a lot of clothes don't show. So, I was just really inspired by them.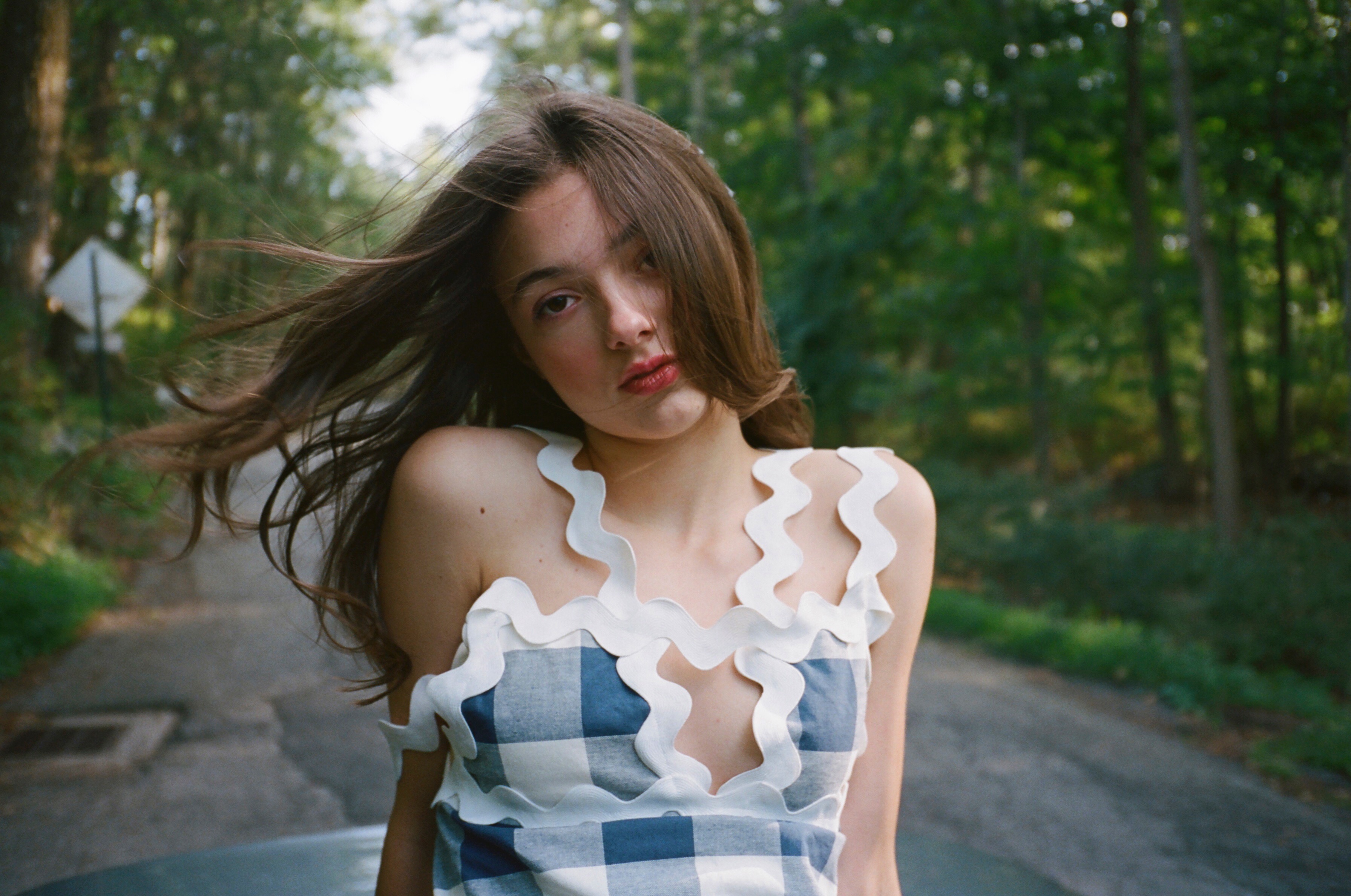 Did you have any other influences?
I was inspired mostly by the textiles when it came to these dresses — I found that gingham print and was like, 'This is exactly what I've always dreamed of in a fabric.' I've always just loved vintage American culture. But these dresses were also inspired by the domestic realm.
Right. Aprons and pink gingham are both traditionally feminine details that frequently are reminiscent of oppressive female roles.
Exactly, and I wanted to fight that idea. These dresses aren't oppressive and they're not for the male gaze. They are not about showing the parts of your body that are traditionally sexualized, like your boobs. They are about showing your back. So it really plays with the dynamic. I wanted to make clothes for the girl who wants to feel empowered in a different way.
The looks are also very sexy, but not —
— In a slutty way.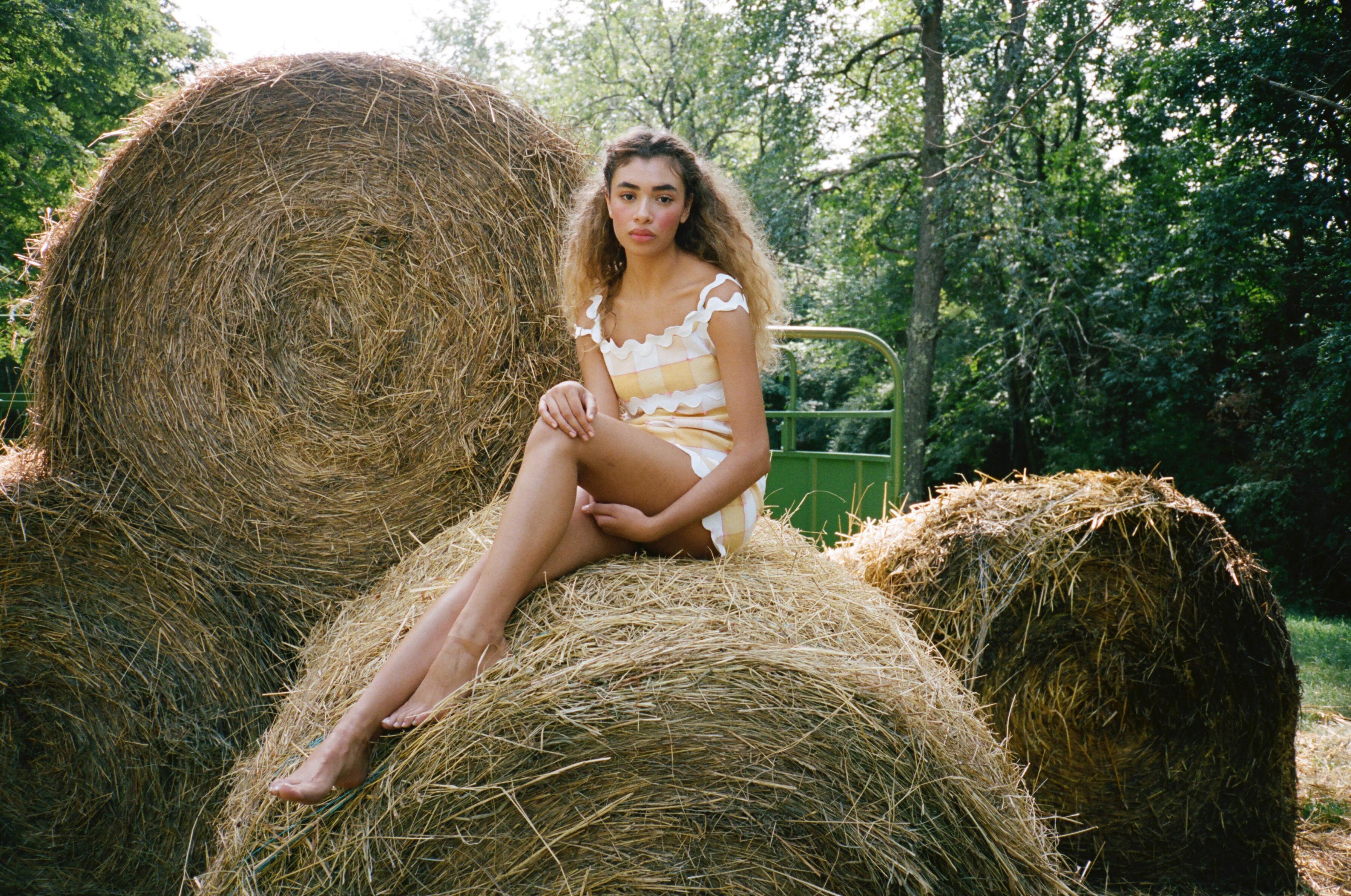 Was that intentional?
Absolutely. They were meant to be sweet and innocent. These clothes are designed for young people like myself. I'm 24, and it's always been pretty hard to find stuff that feels youthful but sexy at the same time.
Do you plan to expand the line beyond dresses?
Yeah, if there's a second collection — fingers crossed — I definitely plan on expanding it more. But honestly, it was just a financial decision starting with dresses. Originally, I had offers for backers but I didn't want to work with anyone else for the first collection because I wanted to have complete creative freedom with every one of my designs. Also, I was told by basically everyone to just start small with my first collection, so I can learn the ropes before growing.
Who do you see as the Paris 99 girl?
I don't know if there's a specific kind of girl, but I hope that anyone who tries on my dresses starts to feel confident. I really want these dresses to make the wearer feel empowered. For me, my confidence comes from the clothing I wear. I just want people to feel the same way when they wear my clothes: bold and like they can handle anything or do whatever.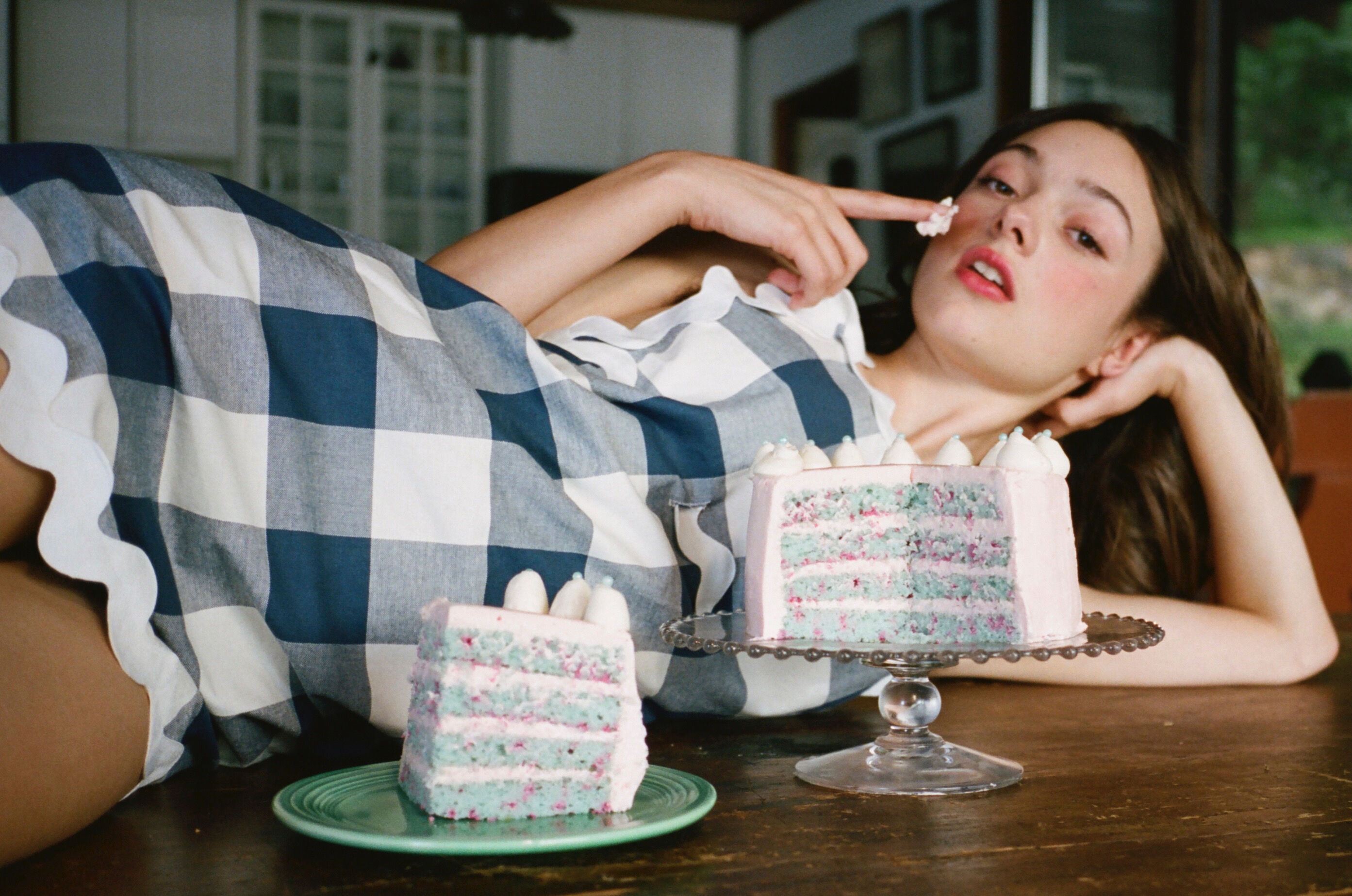 You come from an art world background and you're currently studying art history. So, aside from making your own clothes, what drew you to fashion? Did you ever think of design as a potential career?
I mean, I've been "designing" my own clothes since I was six years old. I was always sketching clothes when I was little, so it was something I was always highly interested in. But it's definitely not something I ever thought I'd be able to do, and I think I held myself back from it. My parents are also involved in the art world and fashion gets a bad rep because it's seen as one of the more vain art forms compared to film or music. Doing this, I've realized that fashion can give someone as much happiness as any artwork or piece of music can and is, therefore, just as legitimate.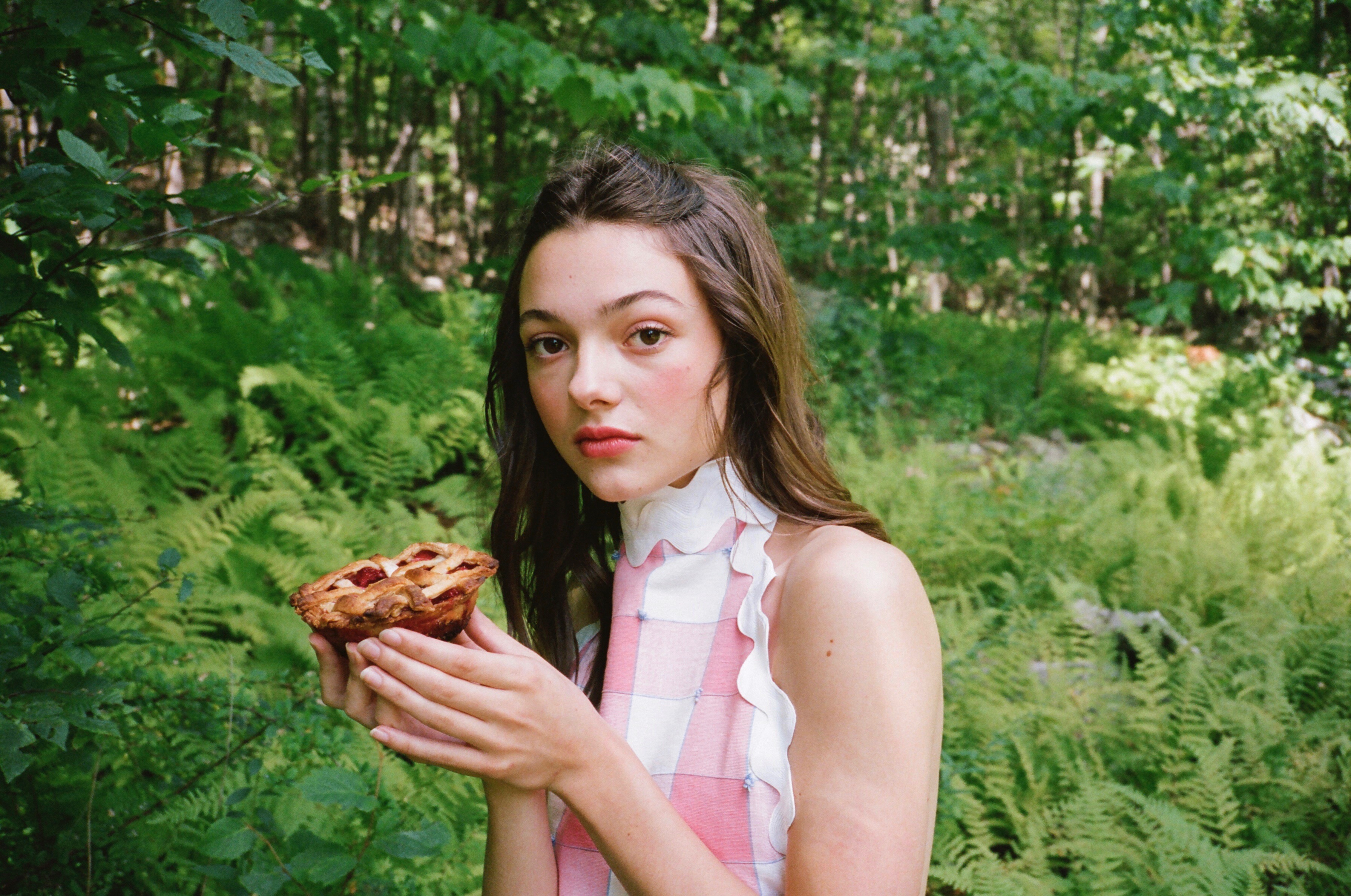 Fashion has really only recently been accepted as a fine art, with places like MoMA and The Met curating exhibitions around it. It definitely wasn't like that when we were growing up.
No, not at all. My only experience where I really started to think of fashion as art was when I was a child. Every weekend, my parents and I would go to galleries and they would bring pens and pencils for me to draw the work. At the end of the day, I'd always take them to Comme des Garçons because it was in Chelsea right by the galleries, and they'd laugh while I'd sit there and redraw the designs. But to me, they were the exact same thing as art. The architecture, the draping, the way [Rei Kawakubo] completely transforms the body — if that's not art, nothing is, and that realization was really groundbreaking for me. Of course, I'm not saying my clothes are doing anything like that, but if they are providing someone happiness when they put them on, then I'm doing my job.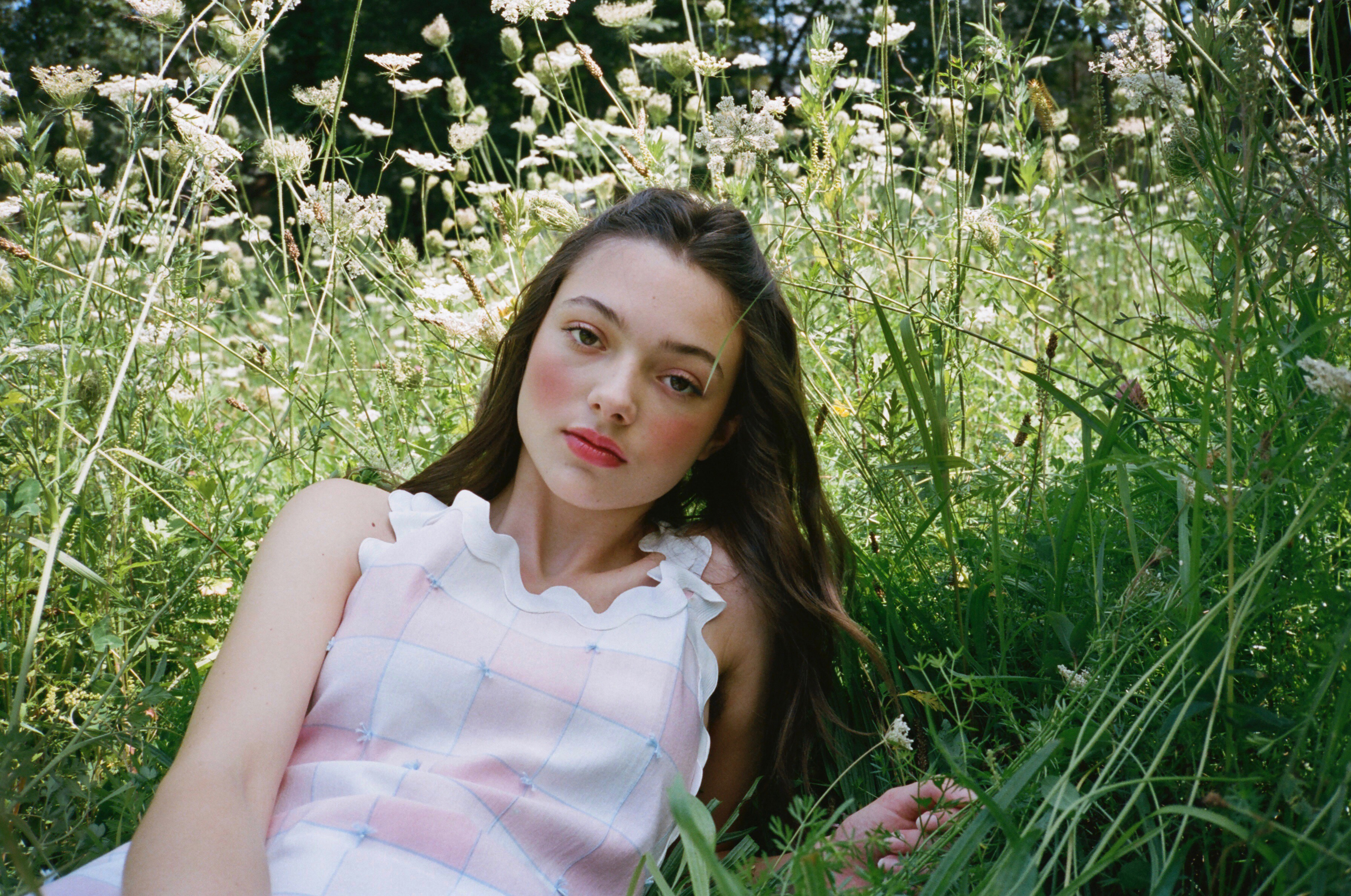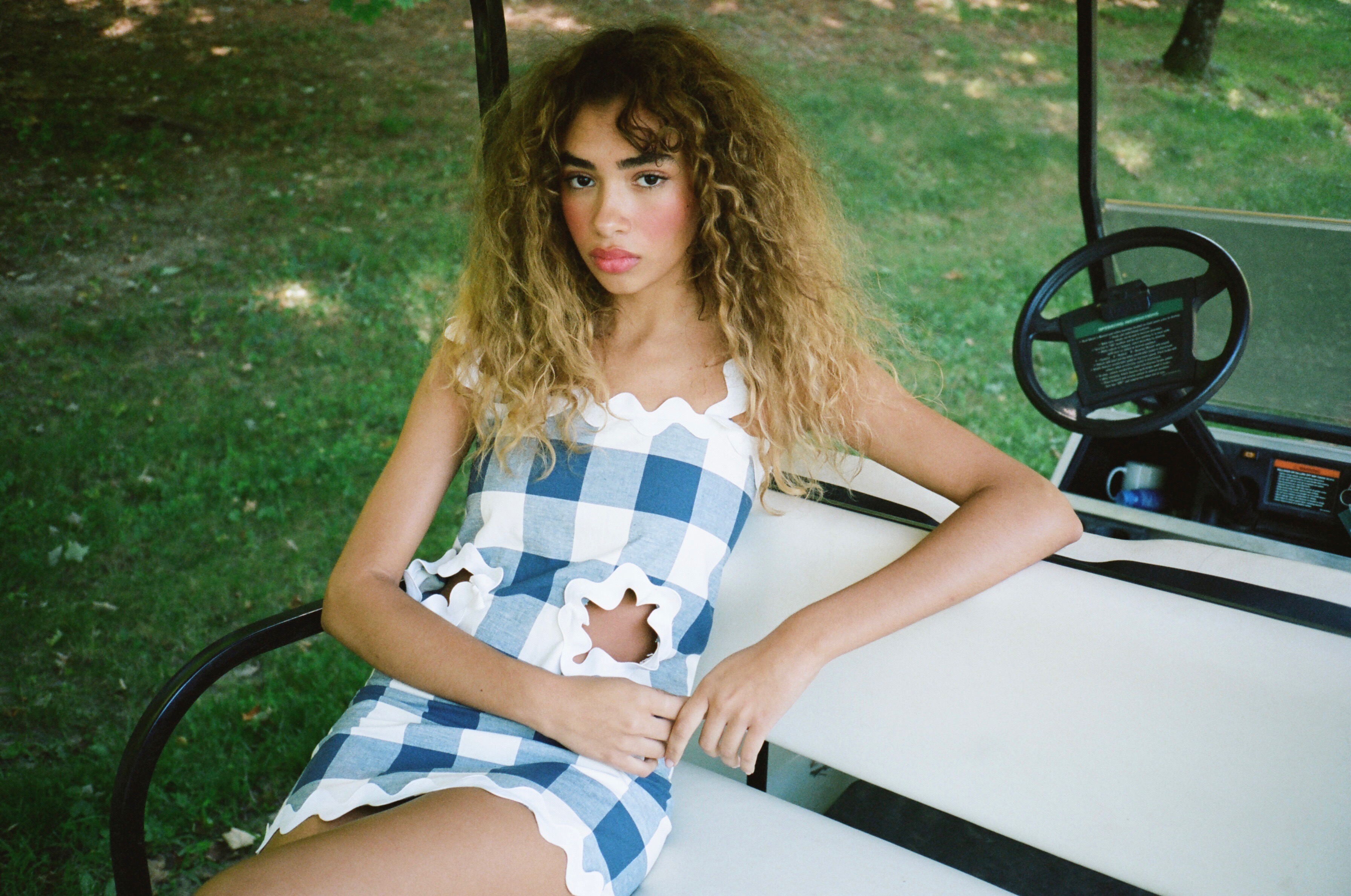 ---
Credits
Photography: Ondina Vinao
Makeup: Sydney Utendahl
Models: Alyssa Vigueras & Lily McInerny
This article originally appeared on i-D US.
Tagged: