wafia's dazzling electro-pop has a hidden political meaning
Her new EP, 'VIII,' explores intersectionality and features backing vocals from Billie Eilish.
|
18 January 2018, 11:04pm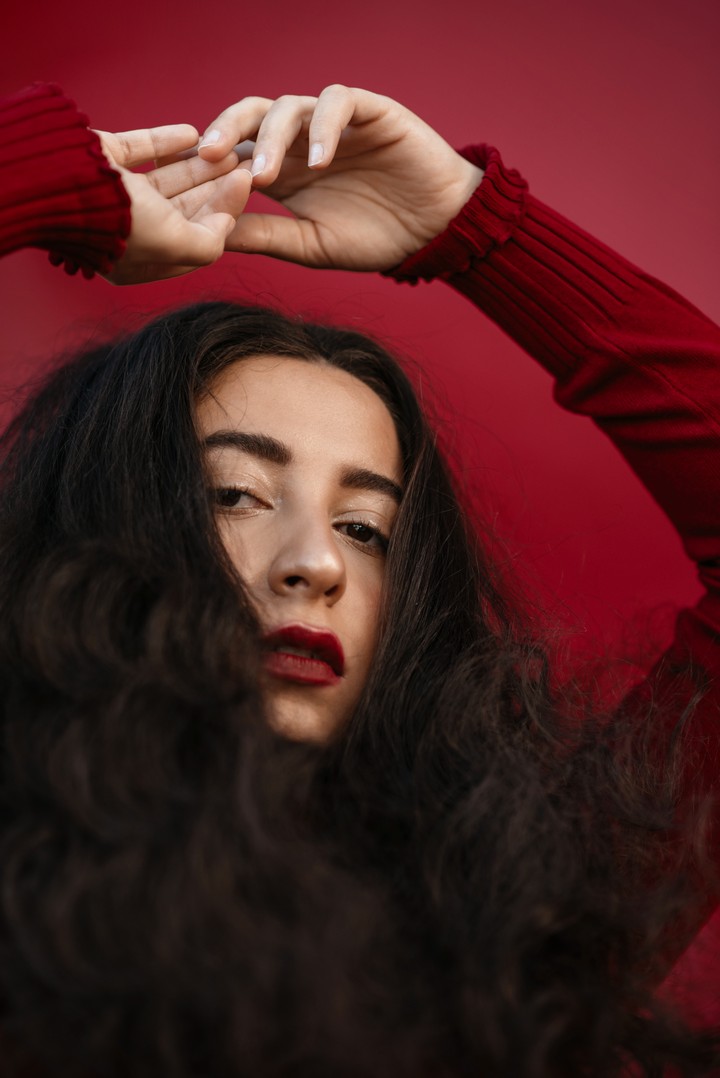 Image courtesy of Wafia
Growing up, Wafia Al-Rikabi, known professionally as Wafia, always felt different. Born in the Netherlands to a Syrian mother and Iraqi father, she and her family moved around a lot: to Canada, New Zealand and back to the Netherlands, before finally settling in various cities across Australia. "Whenever we visited family in Syria my cousins would always treat me differently because I was the foreign one and my dialect was a little bit off. In Australia and New Zealand, I always looked a little bit different and my English sounded a little bit funny," explains the 24-year-old. "I kind of got used to the fact that I didn't feel like I fit in anywhere, which I think is really common at that age. But at the time, I felt so alone in that."
Music became an important source of refuge and connection for Wafia. Though she majored in biomedicine at university, she shifted her focus to her sonic talents after two years. She wrote songs and began posting covers online. "I didn't even know if I could sing or if music was a viable career option for me at that point, I just knew I enjoyed it," she says. "I felt weird about putting my face to my music on YouTube, so I posted my songs to Tumblr instead. I grew a little fanbase there that really helped me find my point of view as an artist."
Knowing that one popular cover could help her gain international attention as it had for other Australian artists (Chet Faker's rendition of Blackstreet's "No Diggity" helped make his career), Wafia released a stunningly stripped down version of Mario's iconic baby-making ballad "Let Me Love You." It was a huge hit; shortly after it dropped, she signed a record deal with Future Classic, and went on to release her debut EP, XXIX, in November 2015. The EP's single, "Heartburn," which was produced in part by her fellow Australian labelmate Ta-ku (Reggie Matthews), gained widespread attention after Pharrell Williams played it during his Beats 1 radio show.
The following year, Wafia and Ta-ku collaborated again, this time on a joint EP. Named (m)edian, it was released in August 2016, and is a heart-wrenching look into the emotional complexities of love. Though written from the standpoint of a couple, the EP was inspired by the independent stories of Wafia's and Ta-ku's fathers. "My parents were separating at the time and Reggie had already dealt with that with his parents. The songs were written at the end of very long therapy sessions of us confiding in each other," reveals Wafia. "I think we both helped the other reconcile with whatever the separate outcomes of our families were at that point. It was very painful to go through but very necessary."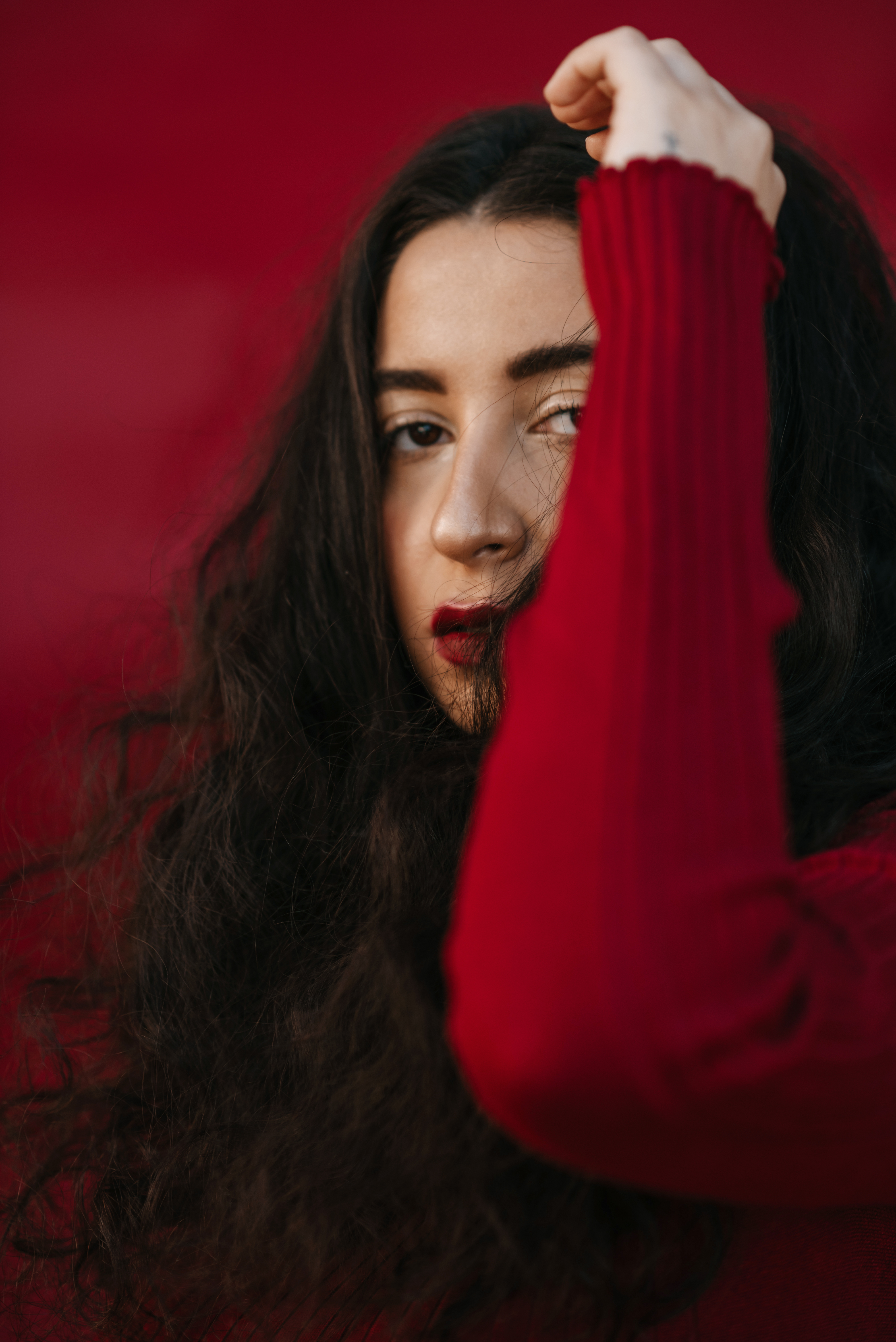 This vulnerability and transparency is what makes Wafia's music so powerful. In her new EP, VIII, which is dropping January 19, Wafia explores her intersectional identities as a queer, Muslim woman, and touches on sociopolitical themes. While intensely personal, the songs are masterfully written to remain relatable.
Take, for example, the single "Bodies." On its surface, it sounds like a catchy pop song about a night spent dancing. "We're just bodies, we're just bodies in the night/ Move your bodies, move your bodies in the light," begins the chorus. But the song is about the Syrian refugee crisis — a topic that is very personal for Wafia. On the day that she wrote the song, many of her family members had been denied refugee status in Australia. "I went into that session wanting to write something completely depressing, and then I was introduced to Lionel Richie's 'All Night Long,'" she says. "We started throwing around this idea of writing a song that sounds as fun and upbeat as 'All Night Long,' which also has a double meaning for anyone who wants to find it."
Prior to "Bodies," Wafia had never addressed her family's plight in her music. "I realized that now is the time for visibility and it's time for me to talk about it. I'm proud of the fact that I'm Syrian and Iraqi, and that my family has faced so much and is still standing," she says. "I wanted to make that concept of unity accessible to people who might not have Arab neighbors or Muslim neighbors but I didn't want to be a pseudo-intellectual about it. The best way I knew how to do that was through pop music."
Another deeply personal track on the EP is "Only Love," which Wafia wrote on the day that she told her co-writer she had feelings for her best friend who was a woman. "It was something that was sitting inside me for so long. I was terrified but it felt like if I didn't tell my co-writer then this song we were about to write would be pulled in a completely different direction," she says. "I really love 'Only Love' because it bookmarks a very important time in my life, and it was only received with positivity and warmth."
Each of the EP's six tracks is impressively considerable in its own right (Ta-ku makes another appearance on "Interlude"), but the record's final song, appropriately entitled "The Ending," is an exceedingly special endnote. The 20-year-old actor and musician Finneas O'Connell features on the track, while his younger sister, 16-year-old Billie Eilish, and their parents form a vocal backup choir. It's the first time the family has appeared on a track together and Wafia says she feels "privileged to have this song on my record. It's something else."
This article originally appeared on i-D US.