this photographer is celebrating london's queer nightlife in all its glory
Lukas Viar's intimate polaroids and Instagram account @queer_photo_archive capture London's constantly evolving LGBTQ scene — and show you where the best parties happen.
Photography Lukas Viar.
London's queer nightlife is under siege. Licensing laws in Hackney have changed, putting the future of iconic LGBT locations like The Glory and Dalston Superstore in jeopardy, and between 2006 and 2016, over half of London's queer venues were closed, forcing the scene to adapt and rebuild constantly. For that reason, capturing the current state of London's queer nightlife, before it changes or disappears entirely, is all the more important. And that's just what photographer Lukas Viar is doing.
From Sink the Pink to The Glory, Soho to The Mighty Hoopla, Lukas's photos are a celebration of the diversity and variety of London's queer scene. Here, he explains the importance of photographing the queer community without fetishisation, and how to have a bloody great night out.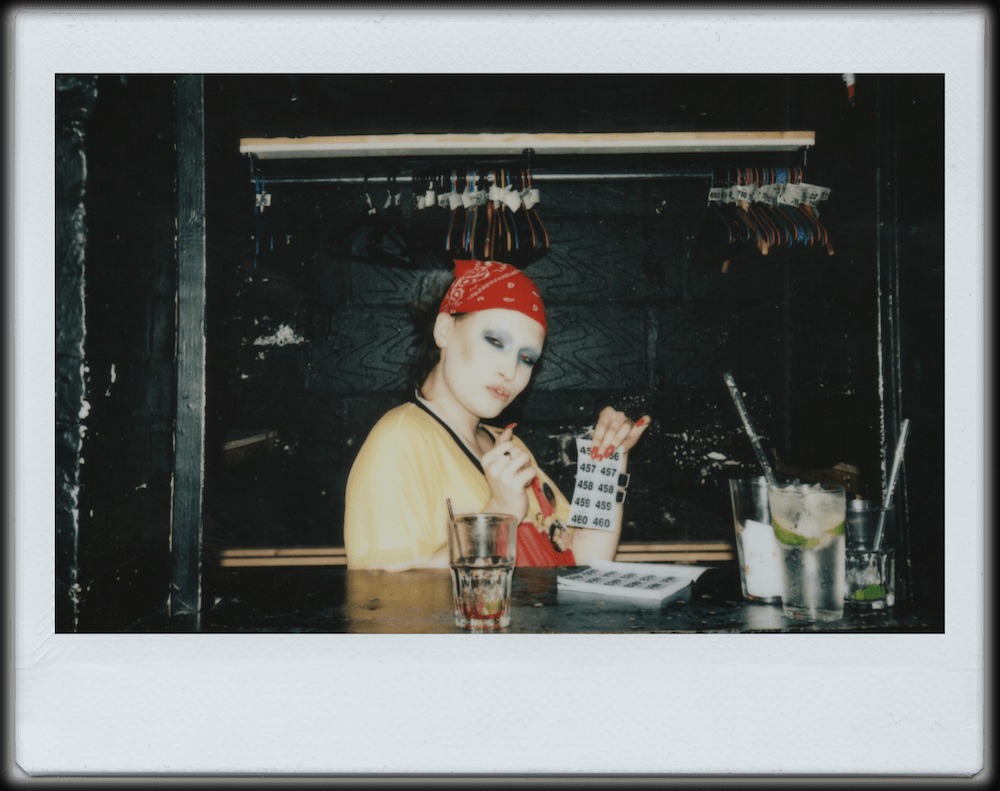 Where are you from?
I was born in London, and I've always lived in Hackney. However, my parents are both foreign; my father being from Bilbao in northern Spain and my mother being half French and half Togolese.
When did you start going out in London?
I started going out in my late teens, I went through a phase of going to Heaven every week, which at the time I found to be extremely liberating and fun.
What was your first experience of queer nightlife?
Oh dear. This would've been when I was 18, I was out drinking with a school friend and we walked into Ku Bar in Chinatown. The bartender was topless (very hot, and he could definitely tell that it was my first gay bar!). He asked me if I wanted a free blow job. I remember looking in bewilderment and then him explaining that it was a kind of shot, I had one and it was delicious!
What's the best night in London?
This depends so much on the person, but for me my favourite night is Horse Meat Disco at The Eagle. The music tends to be incredible disco music and it's the best place to get really sweaty. The crowd is normally quite mixed with a big queer presence. Because it's on a Sunday night, the crowd normally consists of other nightlife workers or performers, meaning you can really get a sense of the community.
Why is London's queer nightlife so special?
I think because it is so varied. There are places like Chapter 10, G-A-Y, Dalston Superstore or The Glory (where I work) and everything in between. There's something for everyone, which is very important but actually quite rare I think. It's also very international, which I appreciate because so am I. It's easy to be swept up by the city and have an extraordinary experience.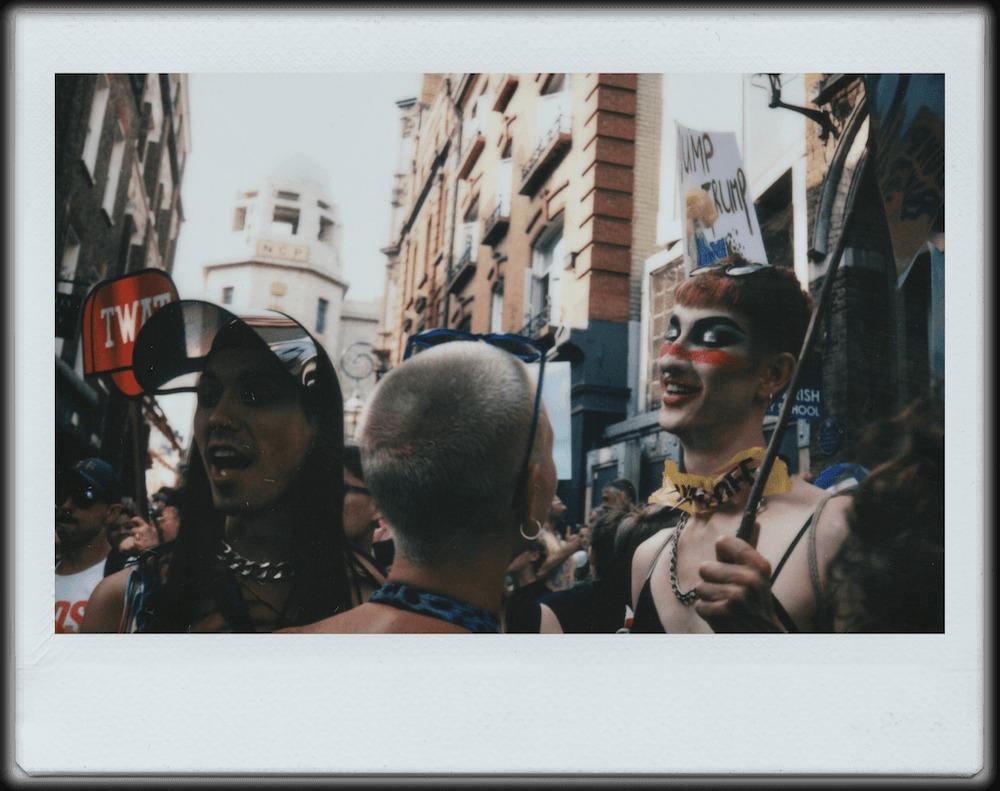 Where do you love going out most?
Horse Meat Disco! I also love Princess Julia Loves at The Glory. It's on Sundays, the vibe is always very mellow and friendly and it's the perfect environment after a weekend of little to no sleep. Princess Julia is such a fab host and DJ. There's always a guest drag performer and host who does a few shows throughout the night and minces around the audience.
I also love going to Adonis which is a hot, sweaty and messy night (in the best way possible) or Chapter 10, which is similar but a bit more established and on a larger scale. Dalston Superstore can be a lot of fun with friends, and I love Savage (there's nothing really like dancing with Lucy Fizz on the poles for hours). The Glory, when I'm not there for work, can be loads of fun for some messy drag lolz.
But the beauty of London is that so much can happen; I love being swept up by the city. Some of the best nights I've had have been in places that you wouldn't expect. For example, at the Together Against Trump protest the Soho Radio street party was incredible. The atmosphere and the music was so fab that when it started raining no one left the party, we just kept dancing in swimwear with torrential rain and had the best time.
How and when did you get into shooting queer club nights and events?
Around six months into working at The Glory I realised that I was surrounded by such inspirational characters, so I decided I had to start documenting our experiences. Then I got a Fujifilm Instax Mini for Christmas and started bringing it to work and parties — which is how I started developing my series @queer_photo_archive. The photos turned out incredible, so I've kept doing it, moving on to a vintage Instax Wide a couple of months ago that is my age and still works like a dream. I've ordered a Polaroid Spectra that I am super excited to shoot on this summer. I've also started taking more intimate photos that I intend to run like a diary (taken on my grandfather's Minolta x-700 film camera from the 80s).
I started posting the images on Instagram and sharing them, people have loved them so much that I've been invited to a few shows, done a couple of photo shoots, and invited myself to many parties.
Do you think Hackney's new licensing laws will have a big impact on nightlife in east London?
Of course! It's a huge shame and it's really going to eventually kill the nightlife in Hackney by stopping new venues from opening, which inevitably stifles the diversity in nightlife. But there's been a huge resurgence in unlicensed raves, which is very exciting because those can be great and it just shows how nightlife can adapt.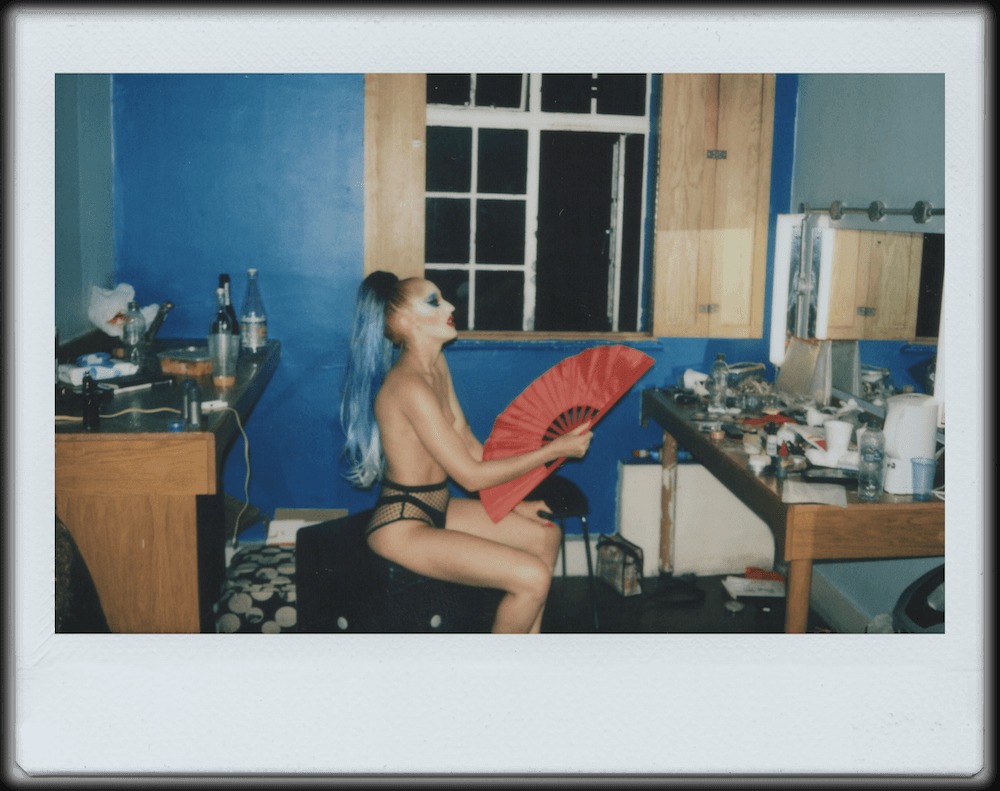 Why polaroid?
It's funny because the explanation for this question could be as simple or as complex as you'd like; I might say that the film works really well with drag because the colours are so vibrant and saturated, additionally the very bright flash flattens the image which makes the makeup and costumes look more 'natural'. However there is more to it than that. I generally take my camera with me to a lot of parties and when you shoot on instant film the camera is quite cheap relative to a digital one, so it is fairly replaceable. It's partly a matter of convenience.
I also think instant film as a medium has had quite an intimate, alternative reputation. A lot of the literary and artistic work around instant film portrays the images as a sort of diary for amateur photographers in interesting alternative social scenes. I honestly don't think there's a better medium for documenting a scene because the only way to take an instant film photo is to be there, what you see in the image has happened and I find it really does capture the mood in a unique and immediate way. As a result of this they can be very nostalgic and emotionally charged.
read this next
This article originally appeared on i-D UK.