Photography Mitchell Sams
rick owens just delivered the statement hair look of the season
Forget Gosha's three stripes, Rick Owens channelled Greek mythology as his army of other-worldly men explored new and challenging worlds of beauty.
Photography Mitchell Sams
Rick Owens is more than a fashion house, it's a tribe, a family, a world. He might be a shape shifting, otherworldly daydream that lurks in the darkest corners of imaginations but the Rick Owens man has always stood for alternative beauty. "I get to sensationalise and explore beauty because of my brand, that's what it is," Owens explained to i-D back in 2014. For autumn/winter 18, MAC Cosmetics and artist Sammy Mourabit powdered the men in light blue foundation before hairstylist Duffy side parted or spiked tufts of hair. Like the cut, cropped and cloaked uniform they wore, their beauty was a provocation to the monotony of today. For Owens, beauty can always be found in and from darkness.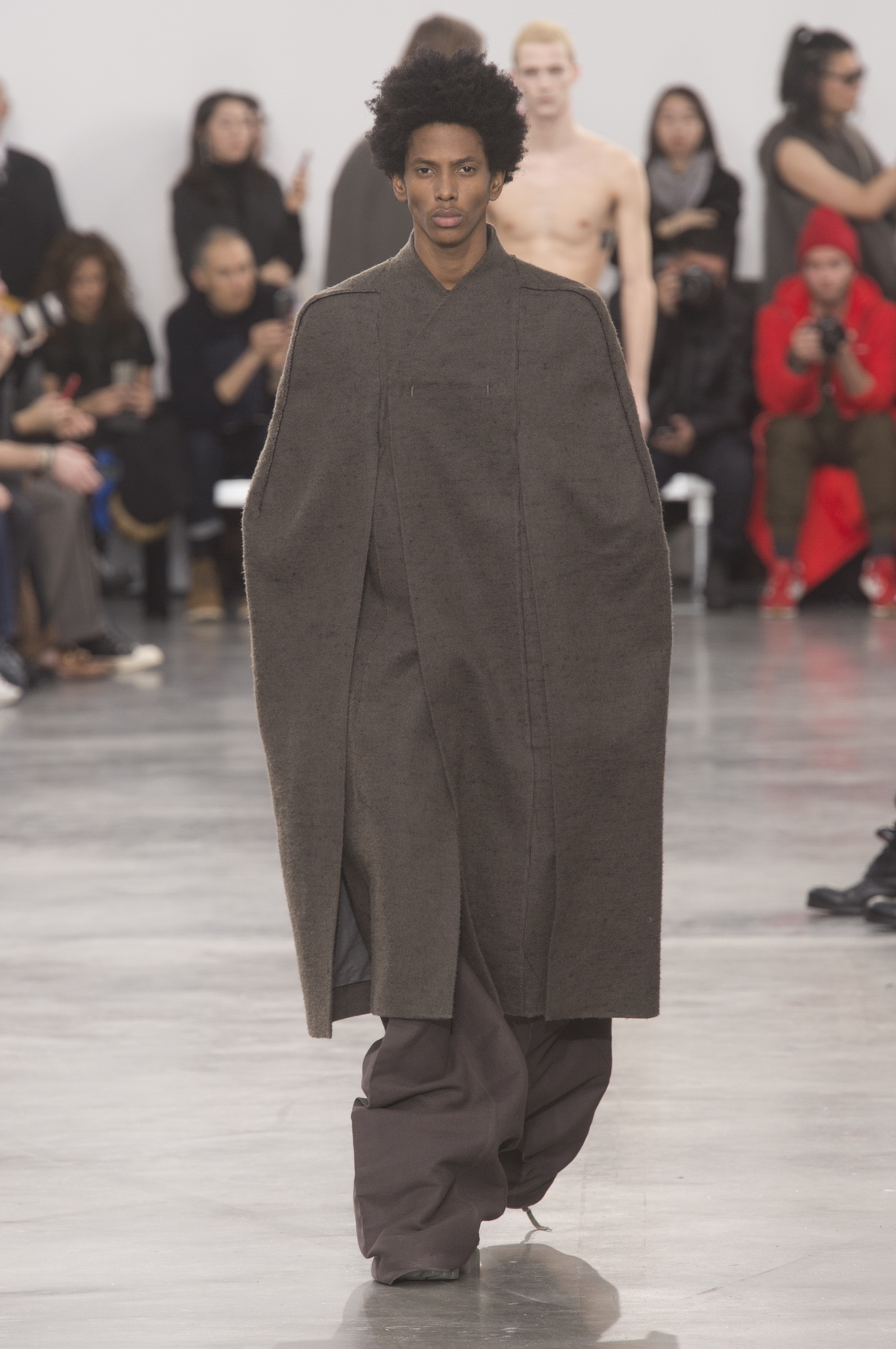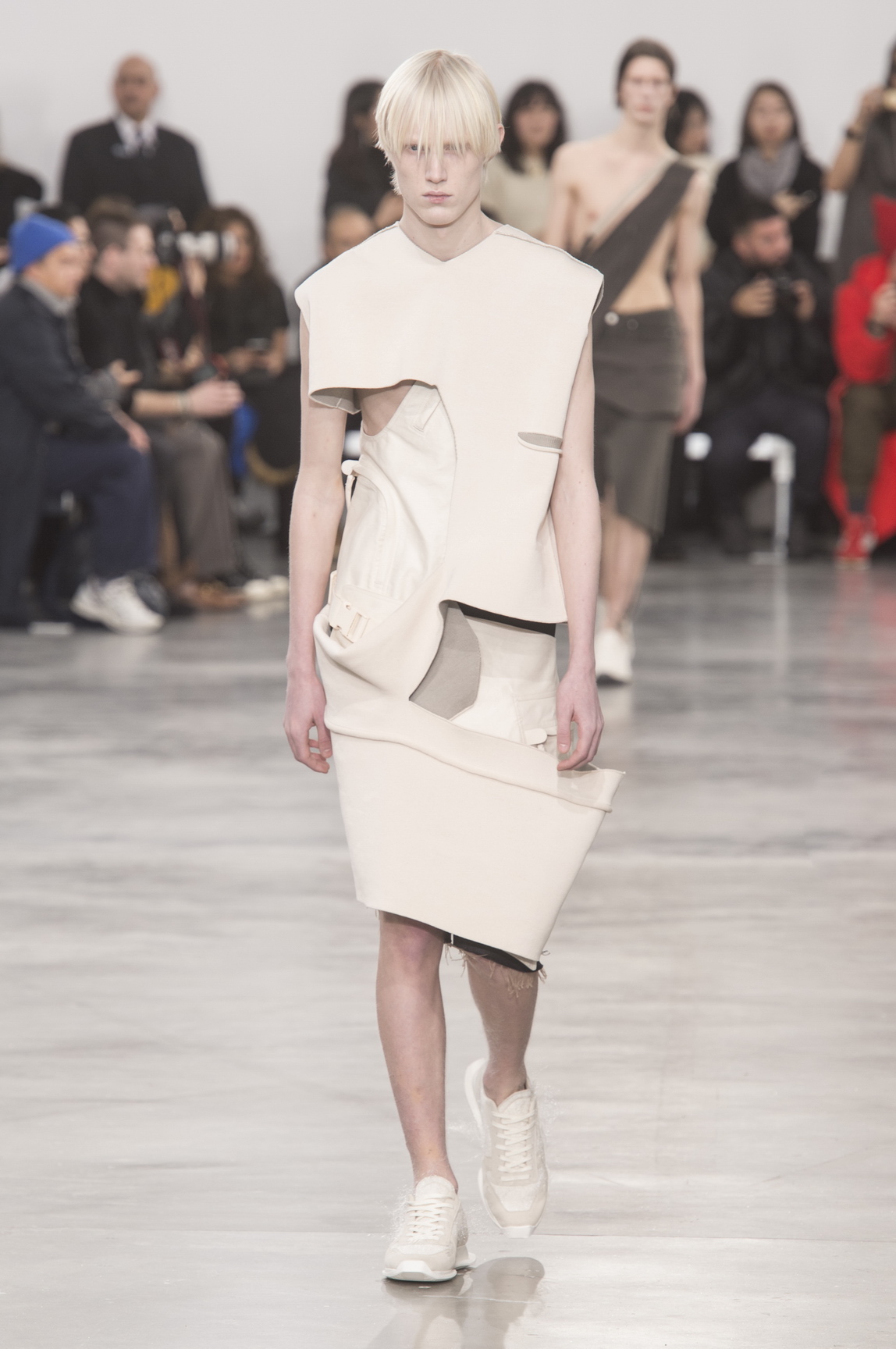 As the Palais de Tokyo bounced to a terror techno soundtrack, Rick Owens was shaking us out of our boredom. Titled Sisyphus -- after the arrogant king in Greek mythology punished by Zeus to eternally roll a boulder up a hill only to have it roll back down, over and over again -- Owens was questioning the feeling of being trapped by modern life and whether the moments of frustration that result serve some form of purpose. Mirroring this mood, the clothes delved into the duality of restraint and release. Double knit tunics were slit and slashed to hang and gape around the body, raw denim jeans were chopped to become skirts, flags become caped panels.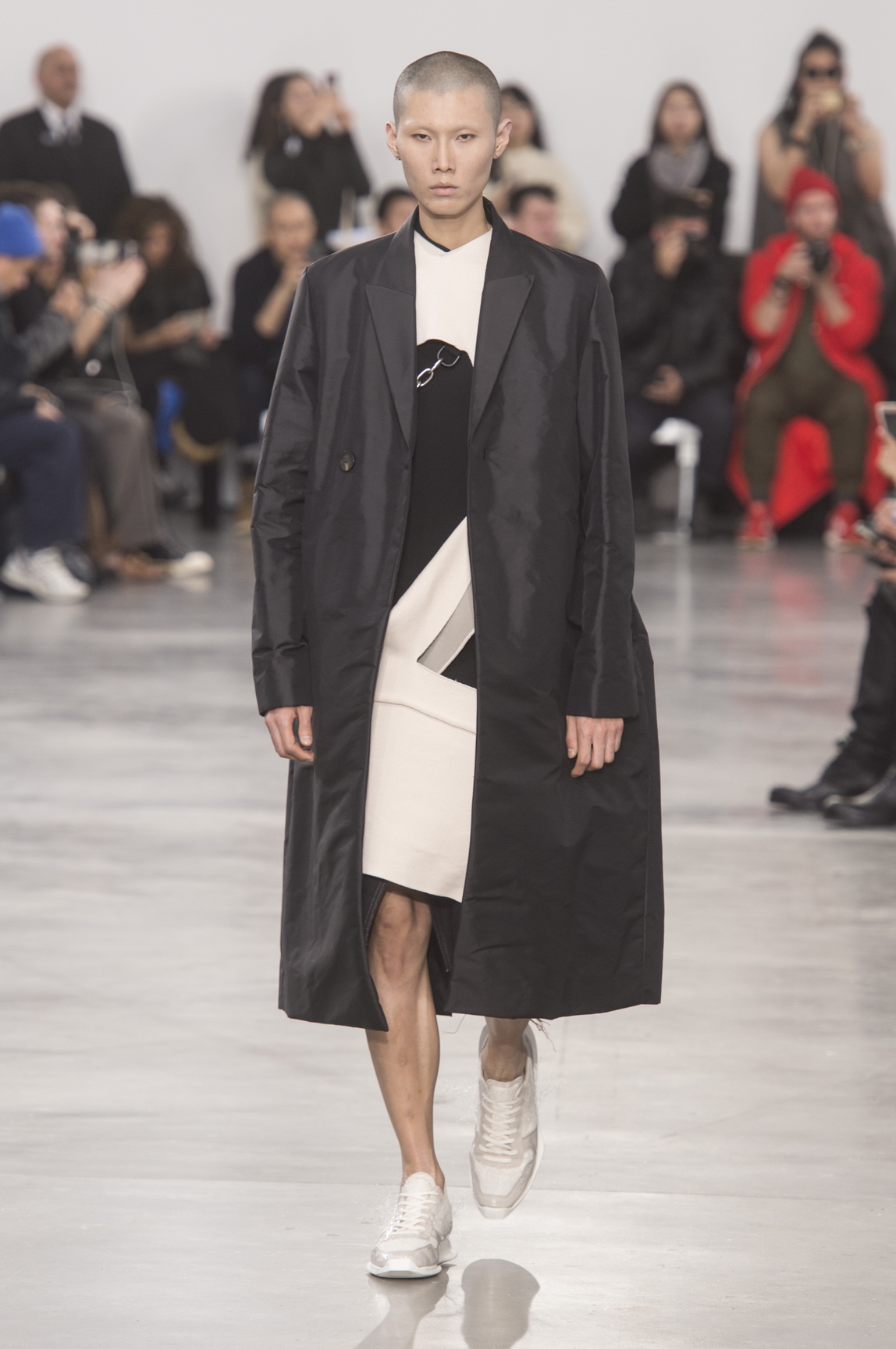 In the show release, Rick Owens talked us through the importance the 90s techno terror soundtrack plays in soothing or supporting these everyday emotions. "It's a safety valve to release the impatience and frustration that are the personal cycles I can't seem to control. No matter how much I should have learned better to by now. If after all my efforts, I haven't found a way to erase them, does that mean they serve some kind of purpose?" For us, this angst pushes Rick Owens and his army of men into beautiful and challenging new worlds.
This article originally appeared on i-D UK.
Credits
---
Photography Mitchell Sams