we found justin bieber's bizarre finsta account
Meet JB's alter ego: Skylark Tylark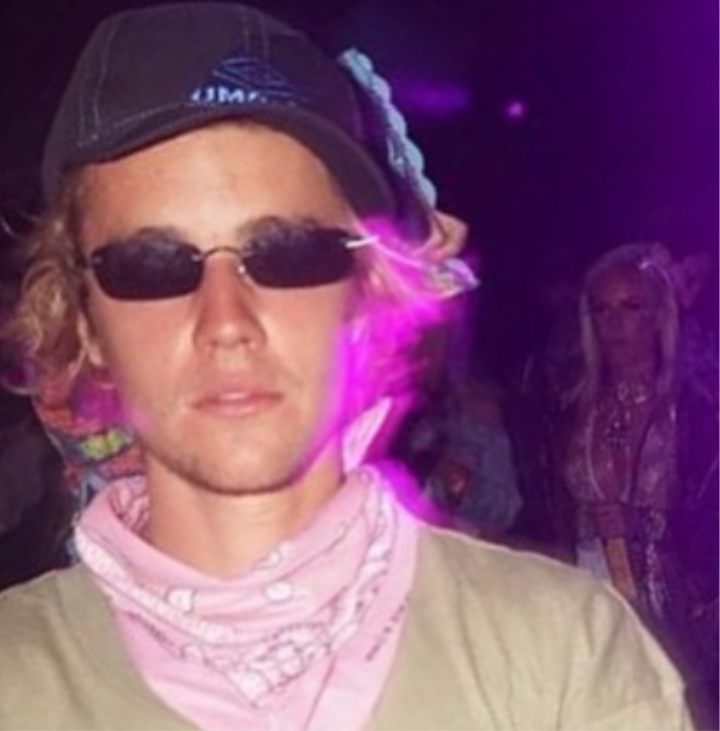 Perhaps the best way to prevent technology from overtaking our identities is creating myriad fake identities online. Making fictitious Instagram profiles — called "finstas" — is quickly becoming a popular pastime for today's teens, as i-D recently explored. Celebrities are joining in on the trend too. Bella Hadid created a profile for her blonde wig-wearing alter ego Rebecca Harajuku, documenting her adventures around Tokyo. And now Justin Bieber has made a 'gram for his small sunglasses-wearing counterpart Skylark Tylark and taken to sharing photos of Skylark's Coachella shenanigans. @skylarktylark_ already has serious clout. The festival-loving lad had over 150K followers Thursday afternoon after uploading just two pics.
Justin has teased Skylark on his main IG page too. He posted a pic of Skylark and Bella Thorne partying Tuesday night. "Meet SKYLARK TYLARK (my alter ego)," he wrote. It's not clear how long Skylark has been in existence or, more importantly, what we can expect from him. Perhaps Justin is pulling a Beyoncé on us and prepping us for an I Am… Sasha Fierce style album. It would surely explain why Biebs decided to share a photo of his face edited over Beyoncé's body today. "Y'all need to meet Rachel Bieber," the singer wrote on the pic. Um… we're not sure if JB has all his alter egos straight.
Either way, it's nice to meet you Skylark and Rachel.
This article originally appeared on i-D US.
Tagged: